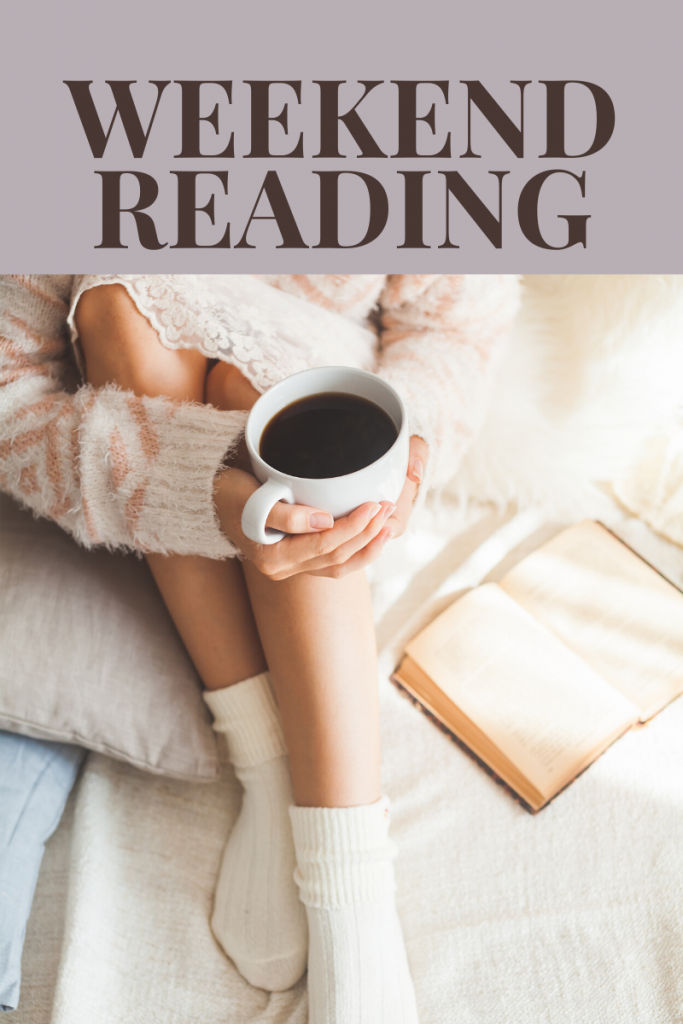 Welcome to Weekend Reading! I'll be sharing links to some articles or fun things I've read or seen throughout the week. Grab your cup of coffee and a comfy blanket and enjoy!
1.November 1st is World Vegan Day and Ben & Jerry's is celebrating by giving away a free scoop of their non-dairy ice cream to customers between the hours of 4 – 8 PM! They have 10 flavors to choose from!
2. After your kids go trick-or-treating next week, check out some ideas on what to do with all the leftover candy!

3. Check out what's coming and leaving Netflix in November. What are you excited to watch?

4. Crazy, but the countdown to Christmas 2019 has already begun!

5. I'm not a huge alcohol drinker. I'm thinking about making mocktails and may start with this one!

6. I feel like the next couple of months are always stressful. Besides our regular busy schedules we have ALL the holidays coming! These stress busters will come in handy!

7. The pros and cons of wearing a menstrual cup.

8. These soups look delicious and perfect for the cooler weather!
Enjoy your weekend!