(We were provided tickets to Gulliver's Gate.  However, all opinions are our own.)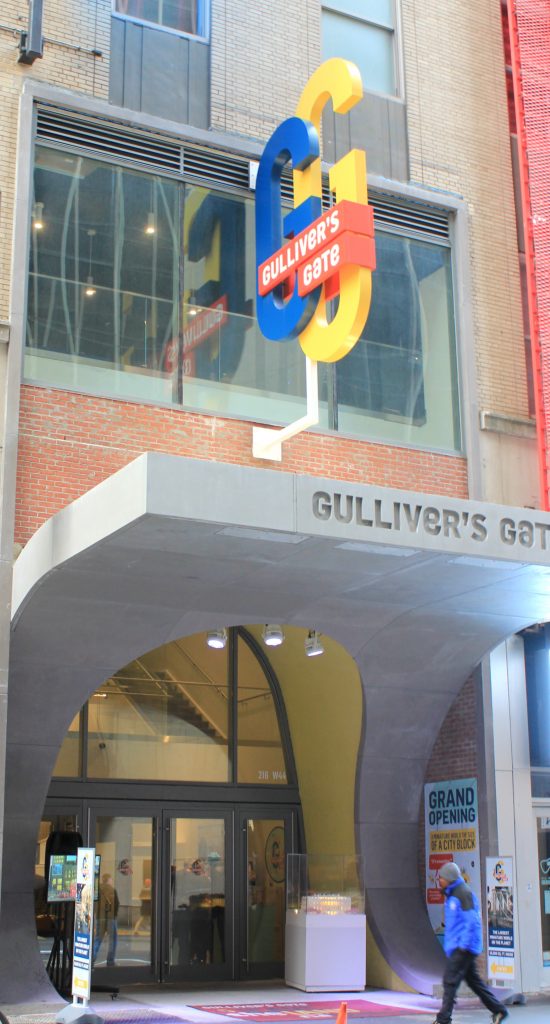 My family and I recently visited Gulliver's Gate on a recent trip to New York City.  Based on the name alone, you probably aren't quite sure what exactly this attraction is.  Named after the Jonathan Swift's classic novel, Gulliver's Travels, Gulliver's Gate is an amazing miniature world.  Using the latest interactive technology, the creators of the exhibit hope to "ignite your imagination and challenge your perspective."
Gulliver's Gate covers the equivalent area of an entire football field and is divided into eleven different exhibits.  The exhibits have been created by artisans from eight different countries and four continents.  This $40 million dollar attraction took sixteen months to complete and has been open since May of this year.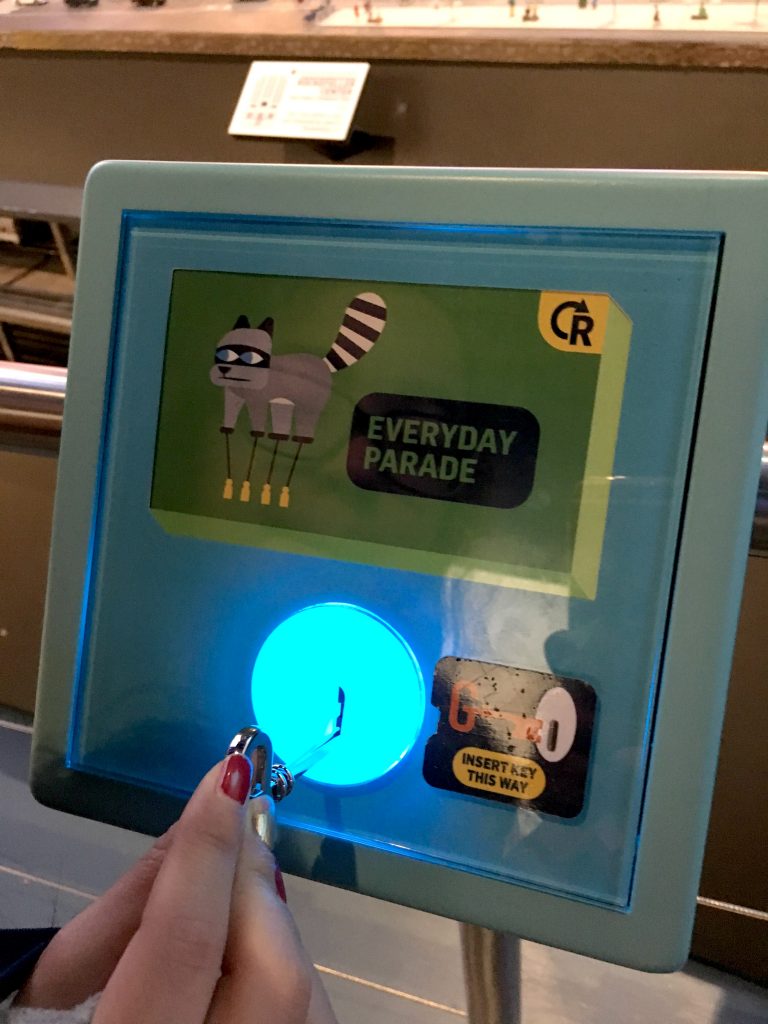 Before you enter the Gulliver's Gate exhibit floor, each visitor will be given a key. which can be used to interact with the different exhibits.  Each blue kiosk will tell you what motion element you will activate and some kiosks even have two different interactions depending on which direction you turn the key. For example, the kiosk above started the parade.  After your visit, you are welcome to take your key home with you as a souvenir, or drop it off in the return box in the lobby.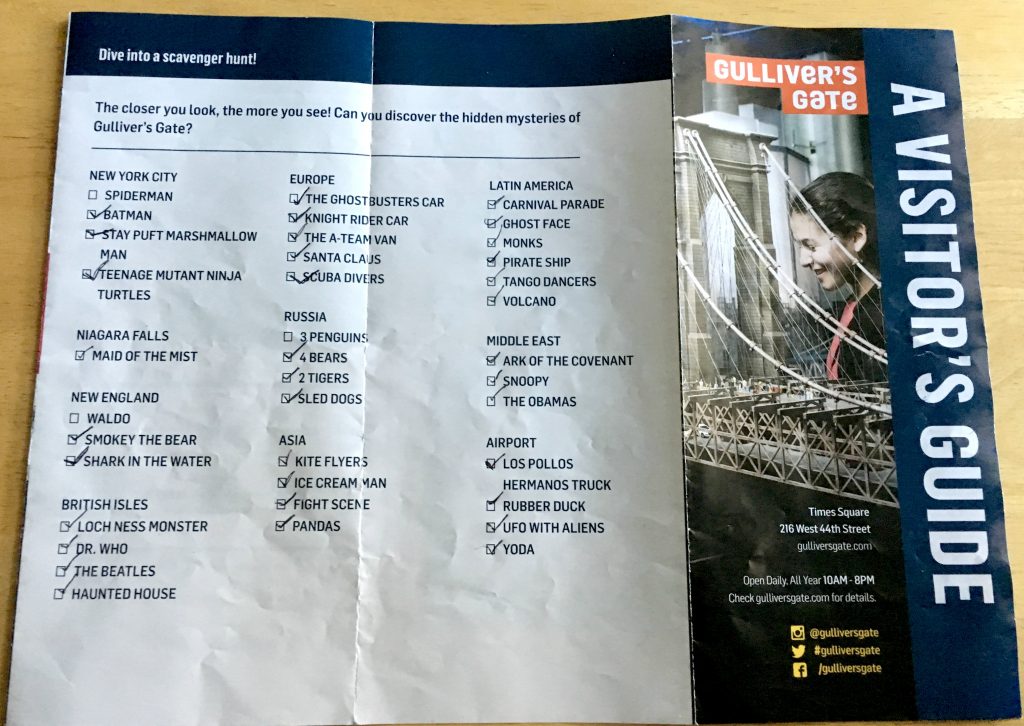 You will also be given a visitor's guide when you enter the attraction.  Inside, you will find a map of the exhibits as well as a scavenger hunt.  We had a fun time trying to find all of the items in each exhibit.  If you have difficulty, each exhibit has a guide that will help answer questions (and show you where the hidden items are!).  As you can see, we weren't quite successful in finding everything!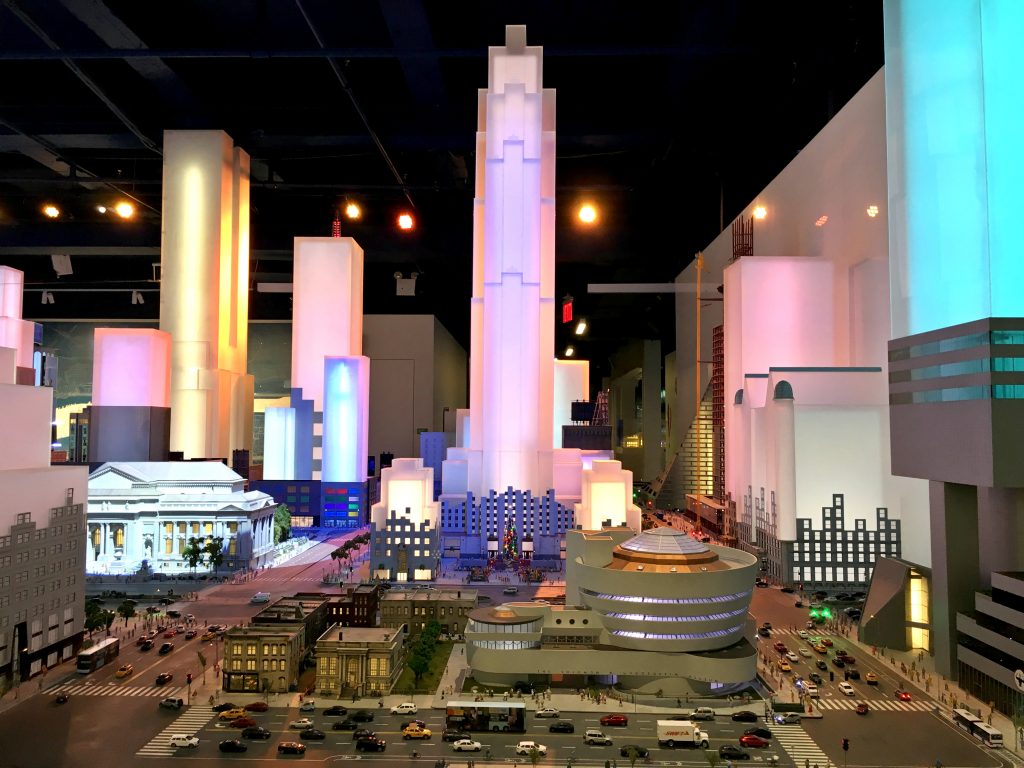 The first exhibit you see when you step off the escalator is New York City.  This miniaturized version of the Big Apple was created in Brooklyn, New York and took 258 days to make.  Here you will find landmarks like the Empire State Building, Central Park and the Guggenheim.  See trucks cross the Brooklyn Bridge, take a peek inside Grand Central Terminal and watch as the subway pulls into the station.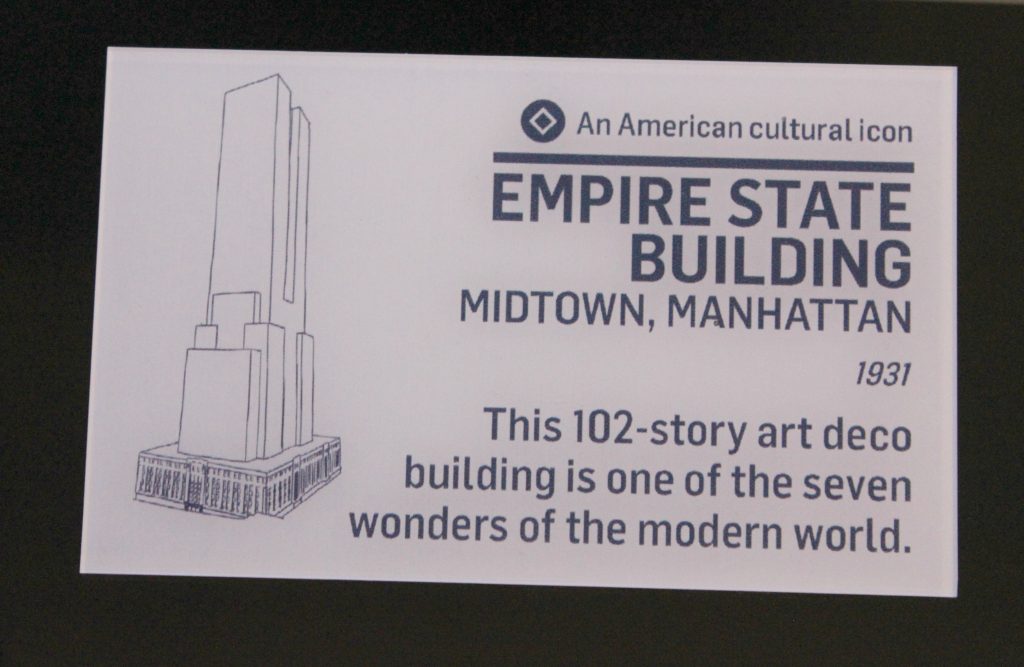 The major monuments and attractions in each exhibit have informational tags to tell you more about them.  Altogether, there are over 100,000 miniature people, 1,000 trains and 10,000 cars placed throughout the exhibits.  Most of the elements are in HO scale 1:87 and many of the vehicles move.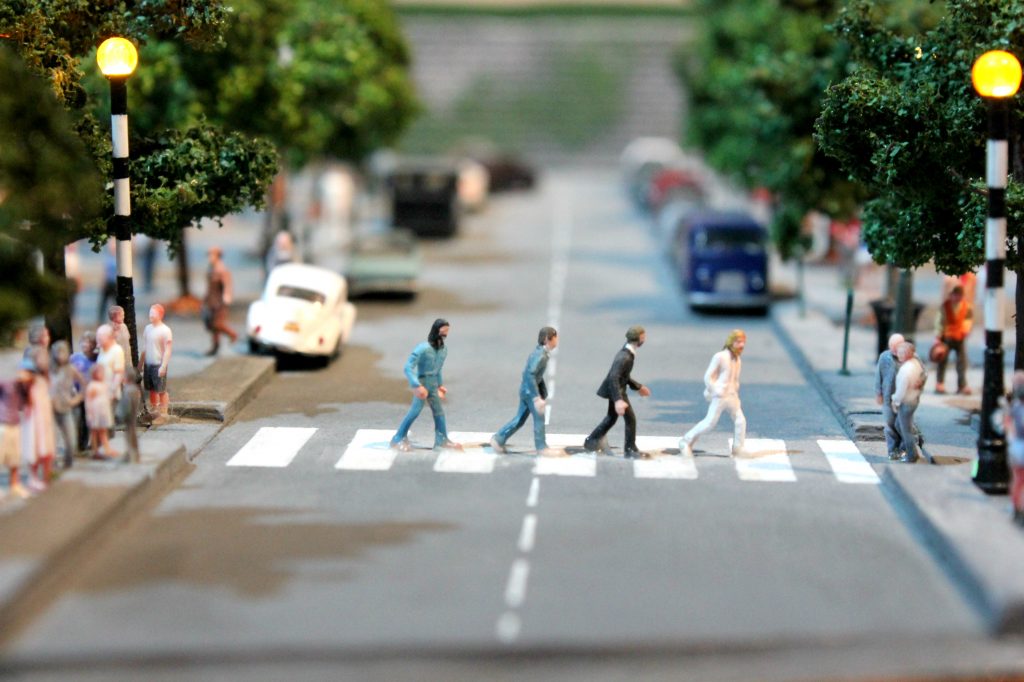 After visiting New England and Niagara Falls you will make your way through Europe and the British Isles.  Great detail was put into all of the exhibits and there is so much to see!  One of our favorites finds was spotting these famous musicians in the British Isles exhibit.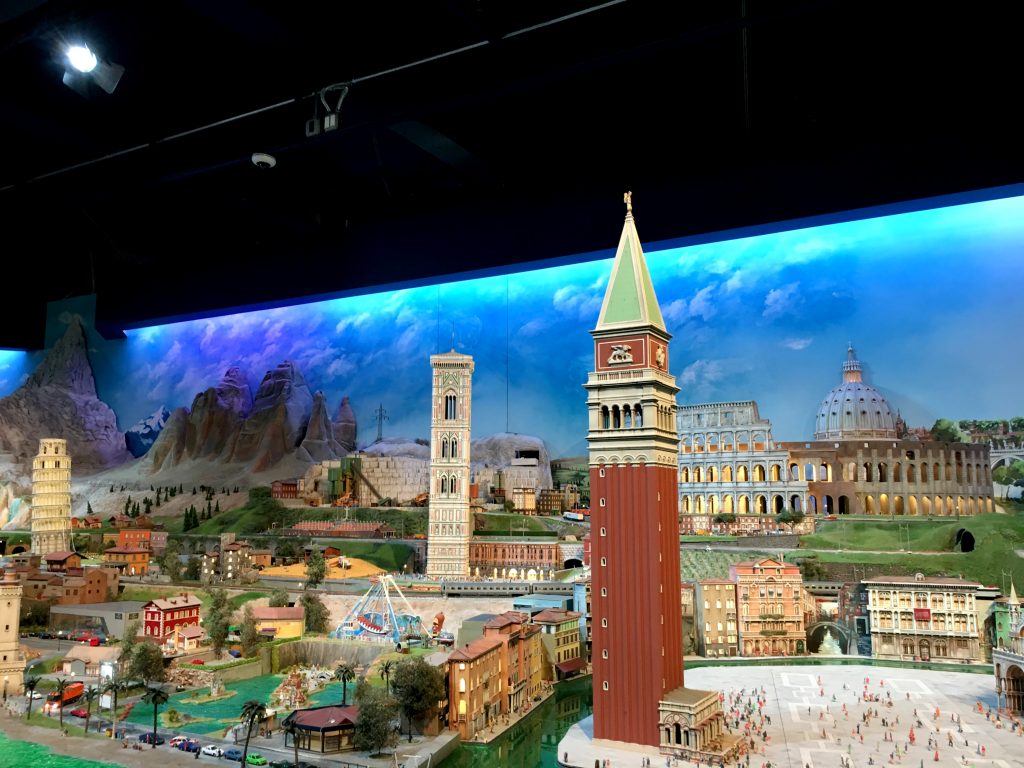 Gulliver's Gate has done a great job of infusing pop culture icons into the exhibits, some of which are hidden for the scavenger hunt.  Snoopy is in the Middle East, Batman and Spiderman  are in New York City and the Knight Rider Car is in Europe.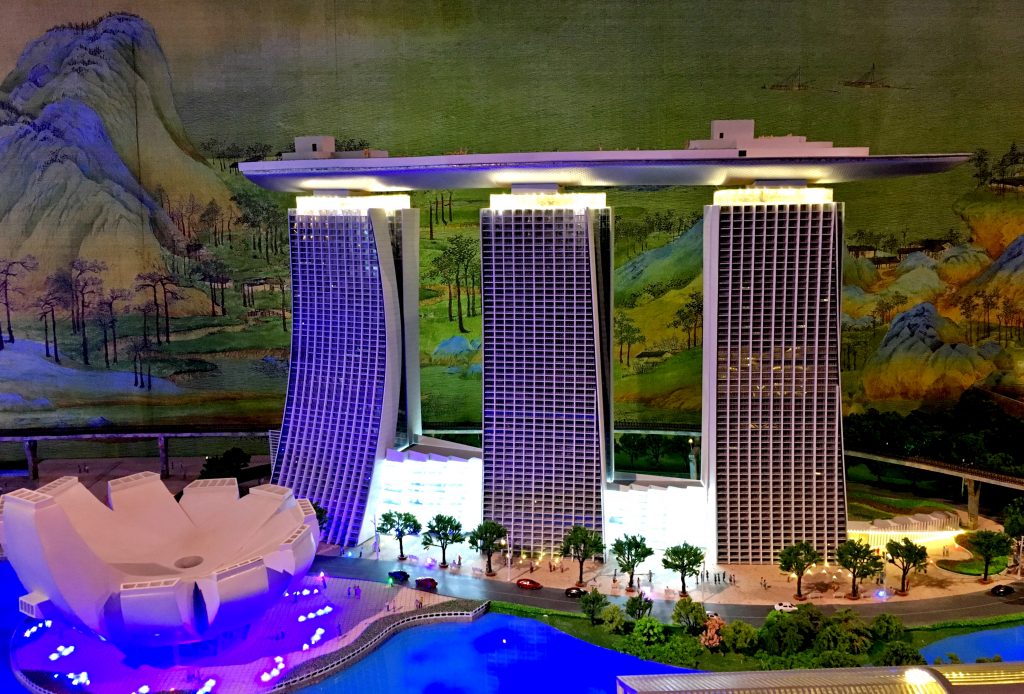 We had recently seen a special on Netflix about the Marina Bay Sands hotel in Singapore.  We were surprised to find a model of the hotel in the Asia exhibit!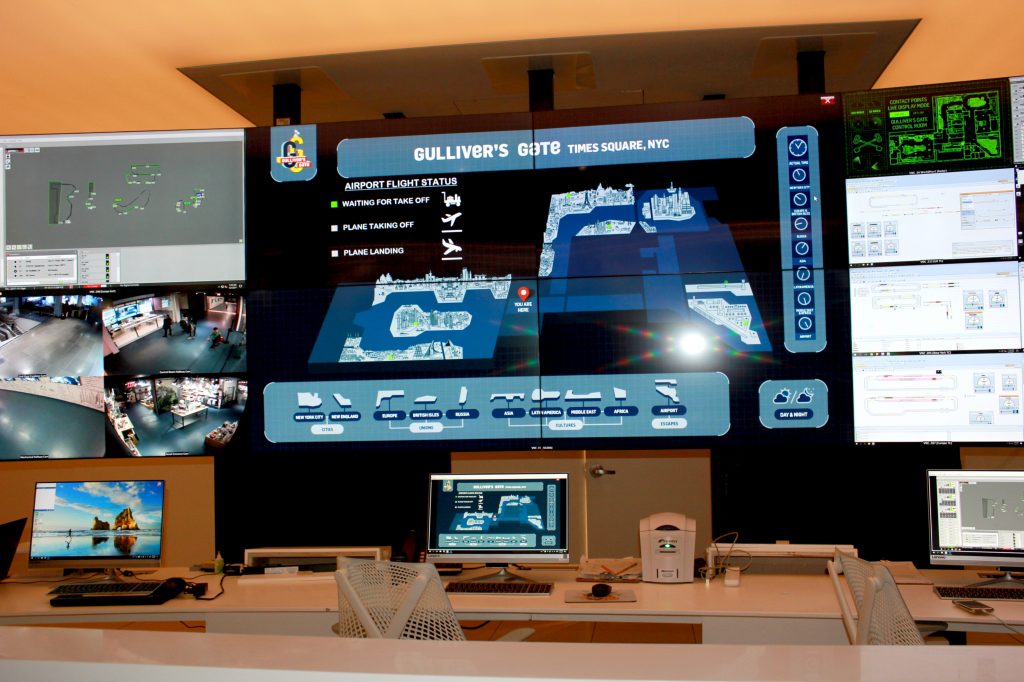 As you make your way through the exhibit you will come upon the control room.  Here you will see technicians monitoring all of the exhibits and making sure everything is running smoothly.  The exhibit has its own GPS system and self-driving vehicles move via sensors and a computer system.  In the airport, planes actually take-off.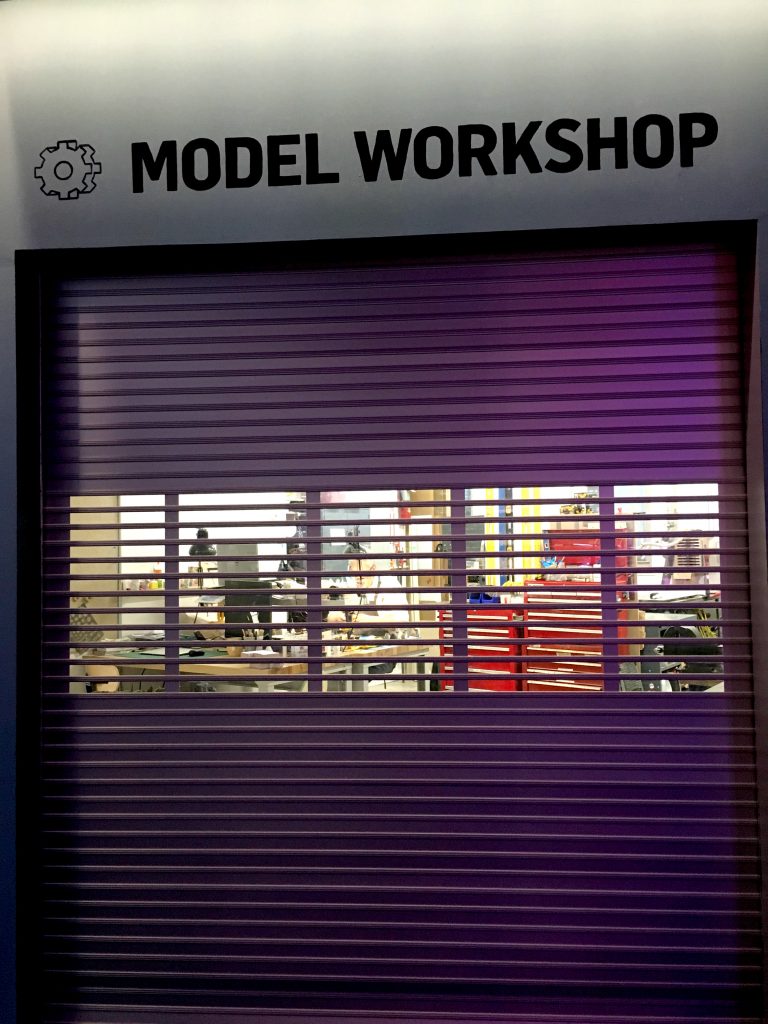 In between the Asia and Middle East exhibits is the Model Workshop.  Behind the garage doors, we could see artisans working on models. When the doors are lifted, guests can actually talk and interact with the model workers.
Special for the holidays, each exhibit has surprise themed miniatures including The Grinch, Grandma getting run over by a reindeer, the Twelve Days of Christmas, lots of Santas, menorahs and much more!  Look closely to see if you can find them all!
If you'd like a memento of your visit, you can have a miniature version of yourself created!  There is a 3D scanner that can make a mini model of yourself  (your choice of three different sizes) for a cost.
The length of your visit will be determined by how long you wish to stop and look at each exhibit.  There is so much to see that you can make multiple visits and probably find something you missed the first time. They are also continually adding to the exhibit.  Currently in the works is an airport system that will connect the different exhibits to the main airport hub.
If you are looking for a fun and unique outing in New York City, visit Gulliver's Gate!
The Details:
Gulliver's Gate
216 West 44th Street
New York, NY 10036
Visit the website for the most up-to-date information.
Hours: 10 AM – 8 PM, Daily, seven days a week
Admission:  Timed Tickets – $36/adults, $27/seniors  (65+) and children (ages 6 – 12), Free/children (0-5)
Flex Tickets (allow you to visit any day or time) – $41/adults, $32/seniors and children
Family Flex Ticket – Good for 2 adults and 3 children for $108
Tips:
*Visit early if you can.  We had 10 AM tickets and arrived when the attraction first opened.  There were no lines and the exhibits were not crowded.  By the time we left it was substantially more crowded.
*Try out the scavenger hunt included in the map.  It encourages you take a closer look at the exhibits.
*There is a gift shop that sells all kinds of travel-related souvenirs.
*No food or drinks are allowed in Gulliver's Gate.  If you are looking for a nearby place to eat lunch or dinner, within a short walking distance you'll find Junior's, Guy's American Kitchen & Bar, Carmine's, Sardi's, City Kitchen and Bubba Gump Shrimp Co.