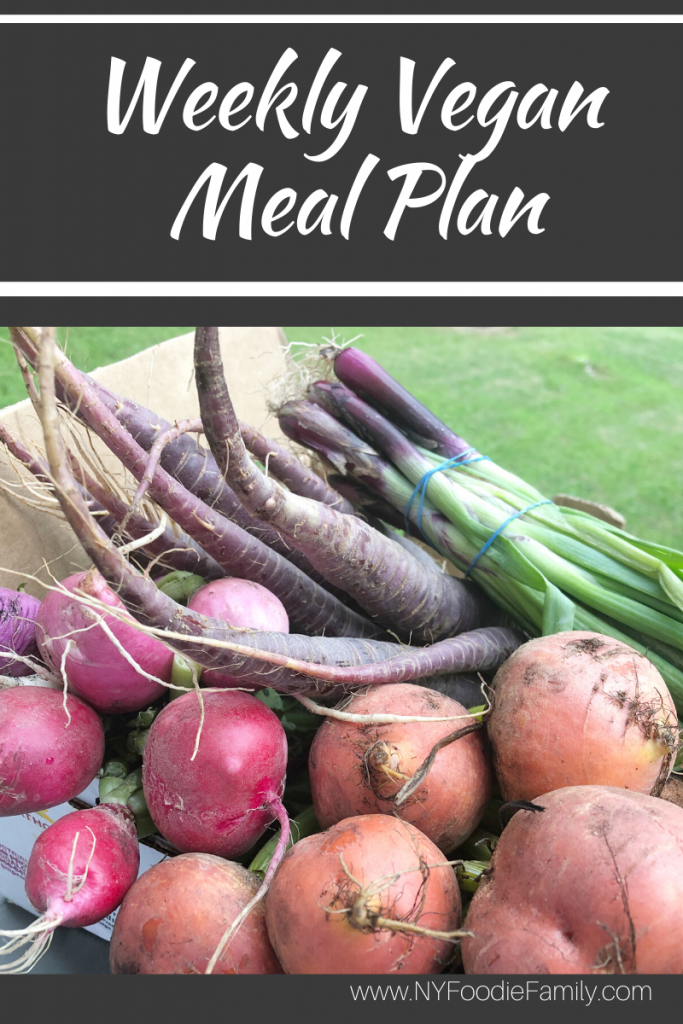 Check out this week's vegan meal plan. With pictures, recipe links and reviews, hopefully you will find something tasty to make! This week's menu includes breakfast for dinner, Instant Pot Burrito Bowls, Tofu Katsu bowls, nachos and more.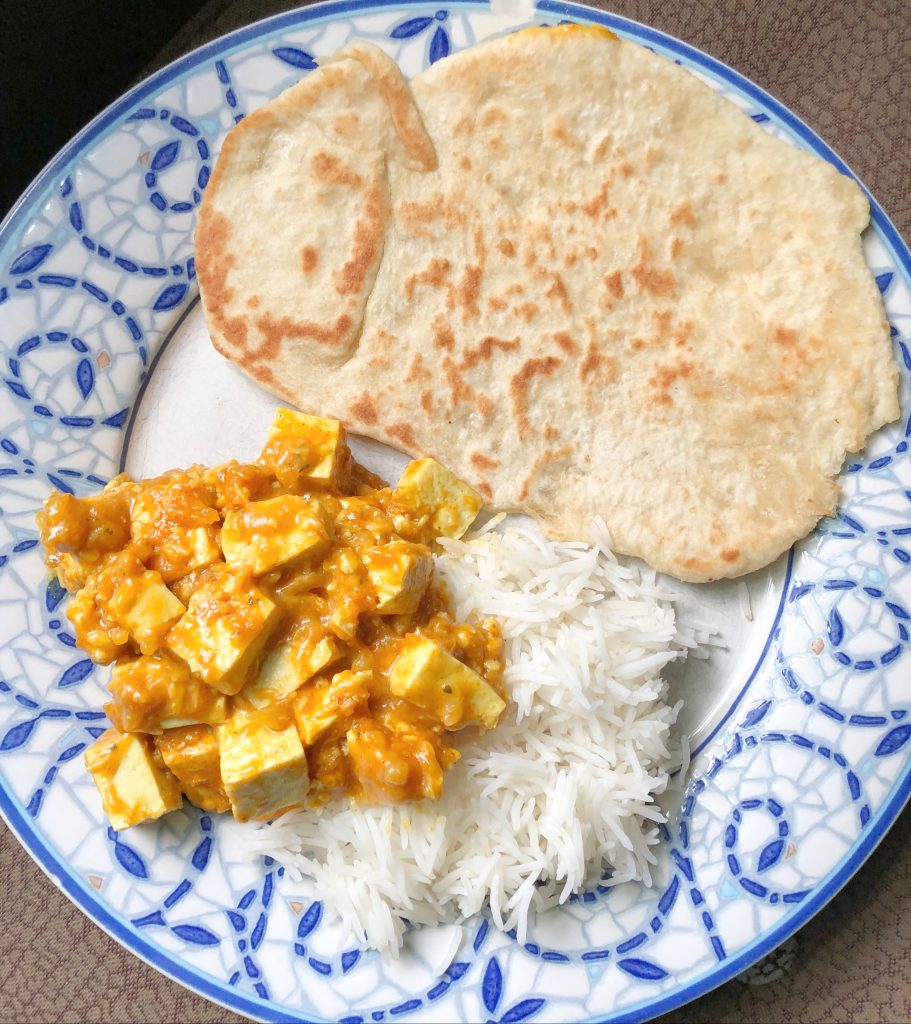 Sunday: Tofu Korma (vegetarian, not vegan) – There is no recipe for this since we used a store-bought korma sauce. The sauce did contain milk products, so this is vegetarian, not vegan. I simmered tofu in the sauce and served it with Basmati rice and homemade naan. Yes, the naan was homemade and vegan! Korma is an Indian yogurt/cream based sauce. This jarred one had a nice sweetness to it.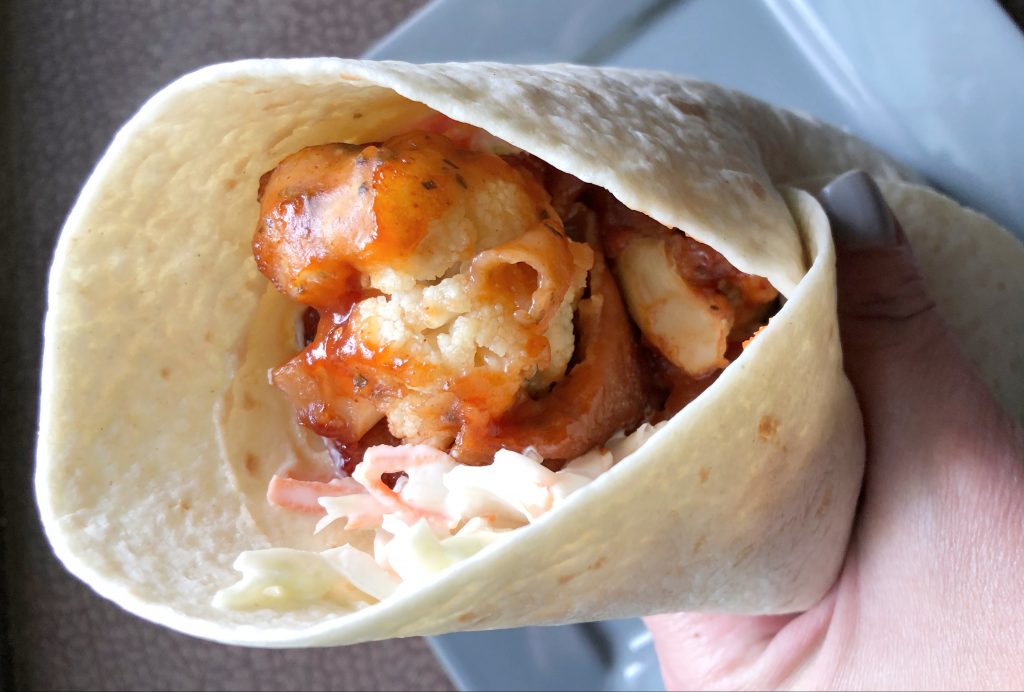 Monday: Maple BBQ Cauliflower Wraps – I used the recipe as a starting point but made a couple of modifications. Instead of making the bean spread, I used store-bought hummus. I used coleslaw mix and made coleslaw, instead of red cabbage. And I bought a Maple flavored BBQ sauce instead of mixing my own. The cauliflower was flavorful. I should have used salad mix to fill out the wrap a bit more though. I served these with some seasoned waffle fries.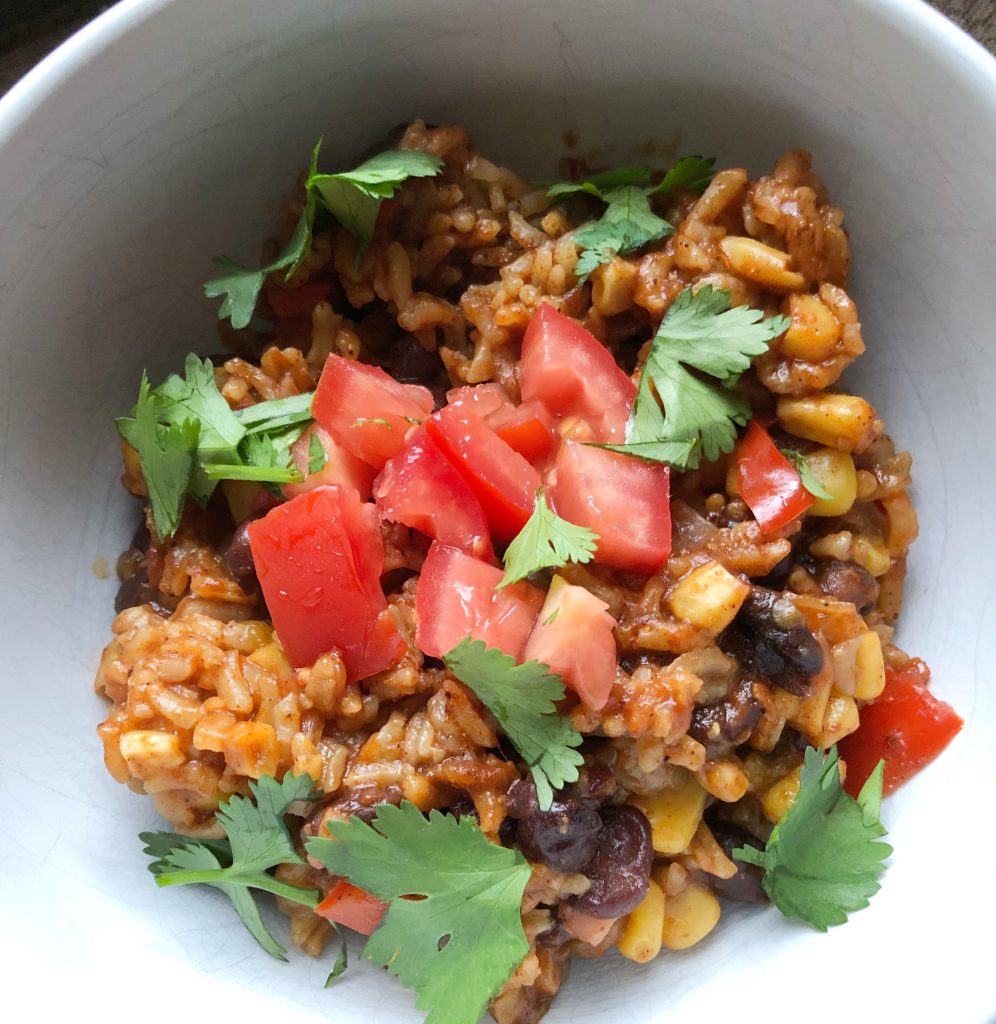 Tuesday: Instant Pot Burrito Bowls – We have not been using the Instant Pot as much as we could be. This recipe reminded me how versatile this kitchen appliance is. It's nice to be able to saute and then pressure cook all in one dish. We've made many variations of burrito and taco bowls. But this one was tasty and pretty hands off.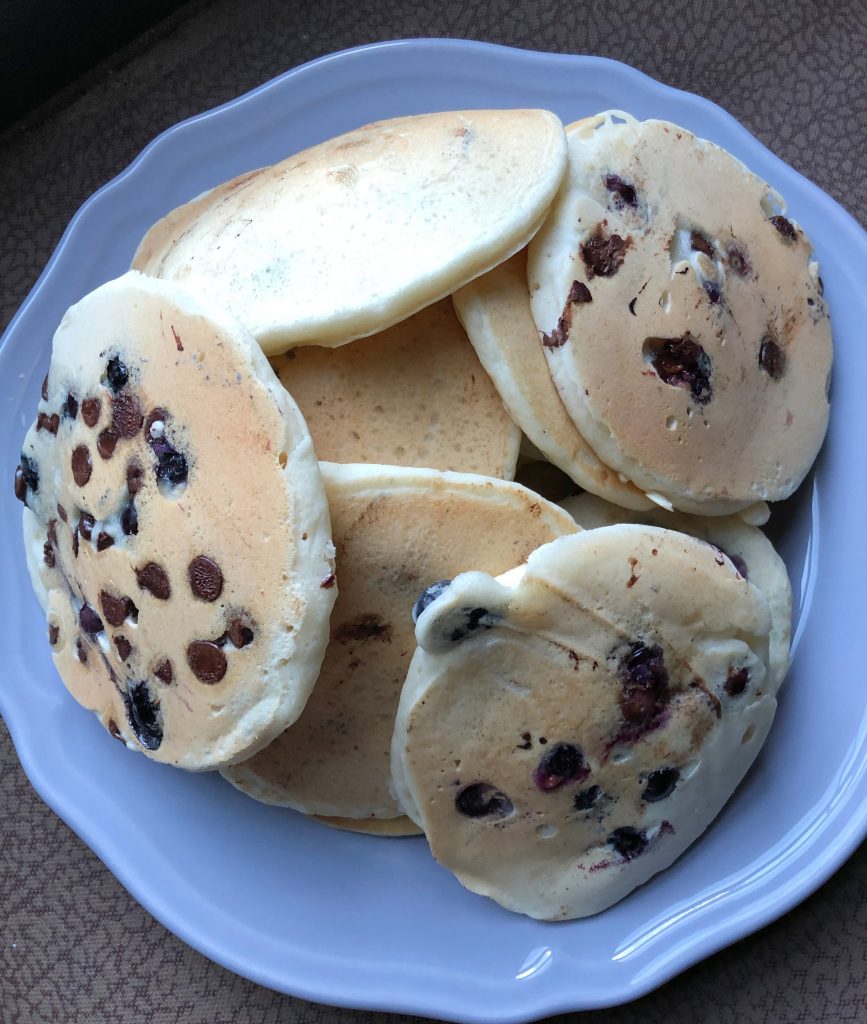 Wednesday: Pancakes – This was my son's recipe for the week. I don't really call it a recipe because we used a box mix. He mixed the batter and helped cook the pancakes. He chose to make both blueberry and chocolate chip pancakes.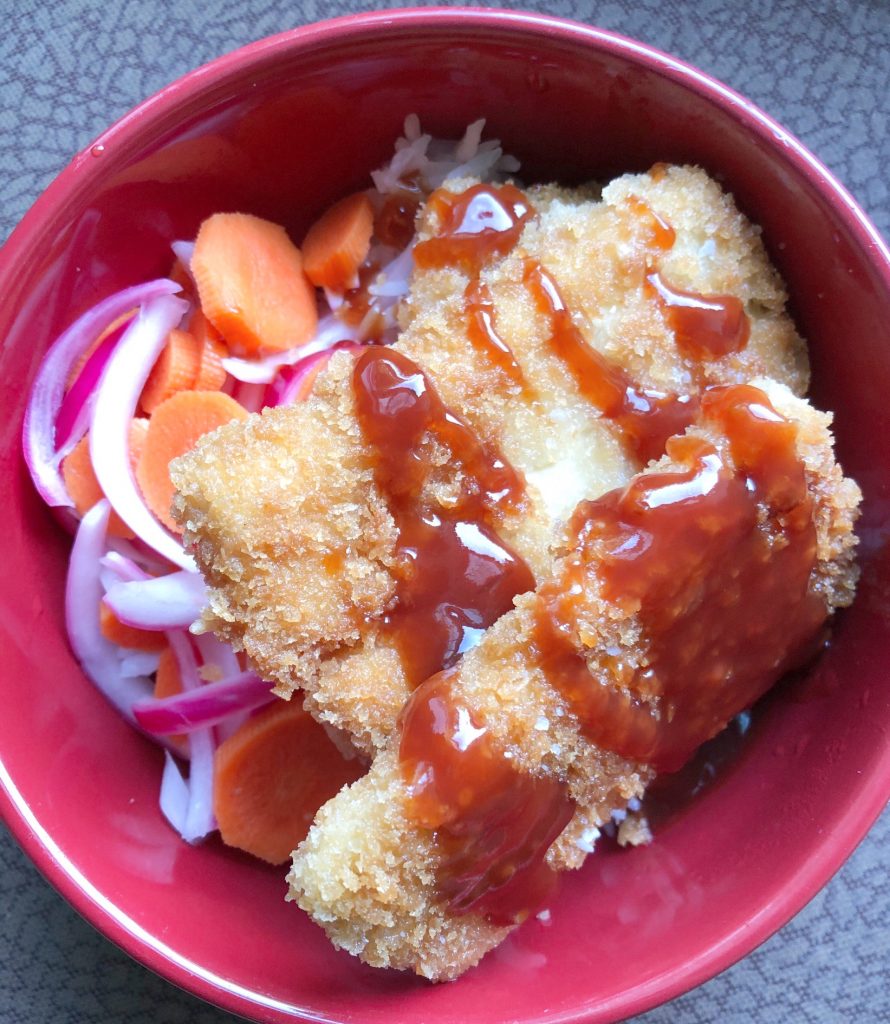 Thursday: Vegan Tofu Katsu Bowls – This was my favorite dinner of the week. It did require a little bit of work to get the vegetables pickled and the tofu fried. But, all we have now is time, right?! I tried pan frying some of the tofu and air-frying the other half of it. The pan fried tofu was much crispier and our preferred cooking method for this dish. All of the flavors of this dish worked really well and I know we will make this again.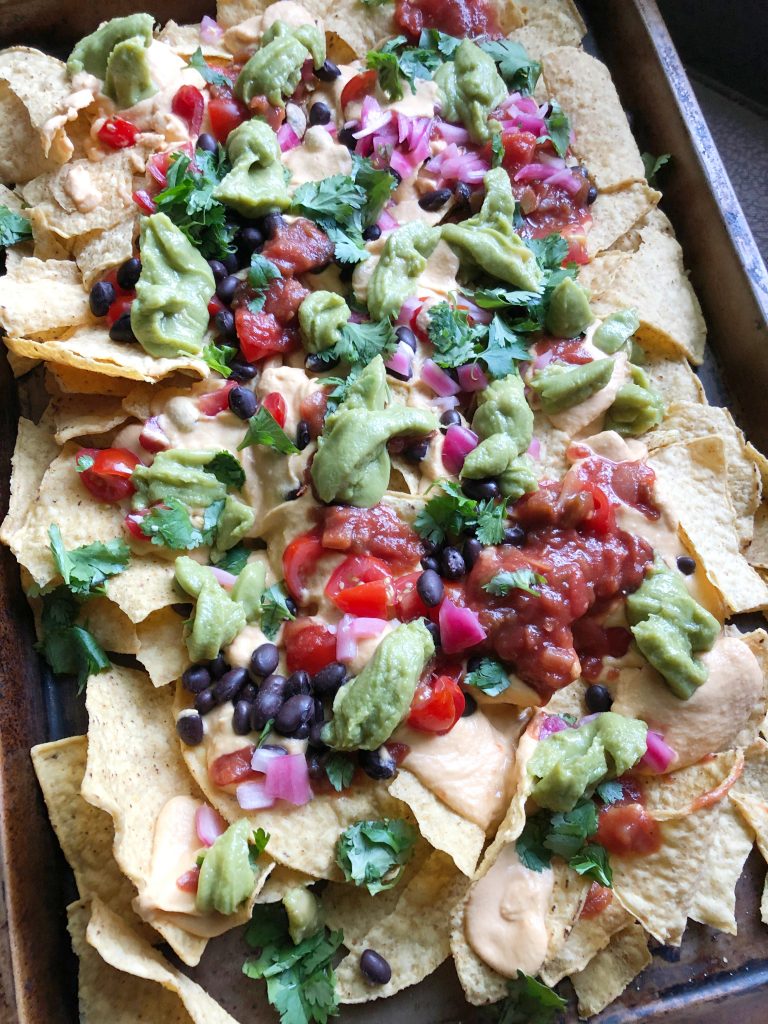 Friday: Chipotle Cauliflower Nachos – This was my daughter's recipe of the week. They were actually just Cauliflower Nachos, since we left out the "chipotle." Only after getting ready to make the recipe did we realize that there was very little cauliflower in this recipe! Only 1 cup of cauliflower gets cooked along with a diced potato and blended with some other ingredients into a sauce. Of course going to make this we realized that we didn't have any white potatoes. But, I did have one sweet potato, which worked wonderfully! It gave a nice color to the "cheese" sauce and added a hint of sweetness. She added some of the leftover pickled onion from Thursday's Tofu Katsu Bowls which gave the nachos a nice pop of color and added flavor. Plus, she added dollops of guacamole. These were very tasty and were devoured!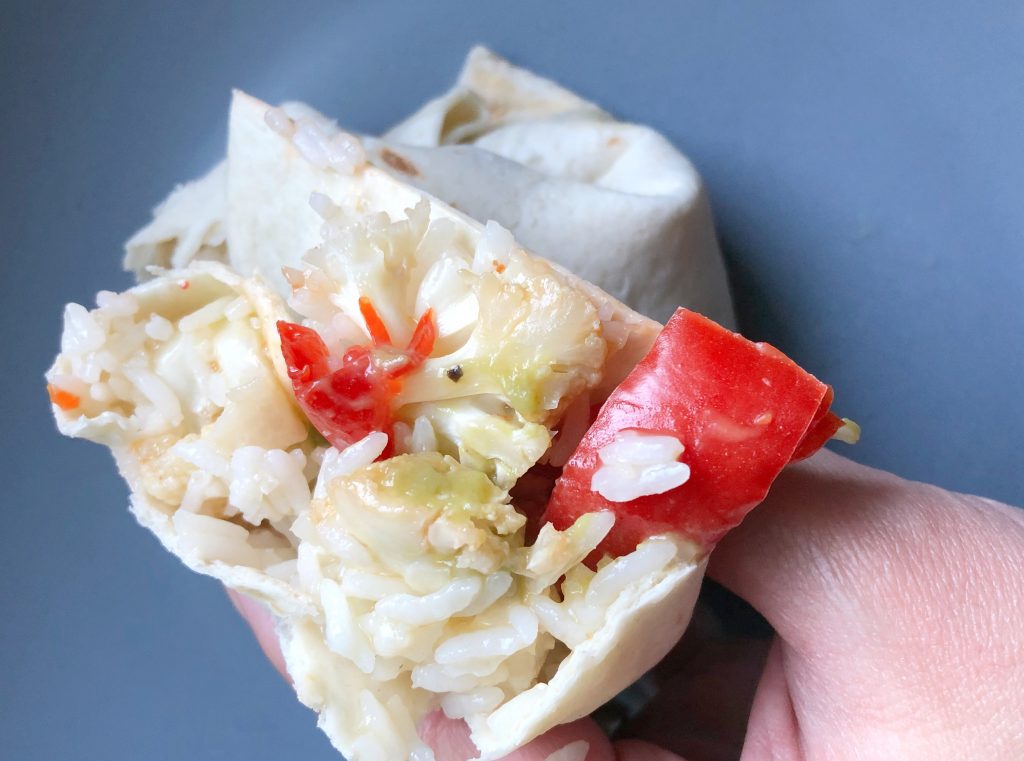 Saturday: Mango Marinated Cauliflower and Peppers Burrito – There is no recipe for this meal. On the weekends we tend to be busy and out and about, with little energy left for cooking. This meal came together as a use up the leftovers meal. I had bought a bottle of World Harbor Mango Marinade. Since we had most of a head of cauliflower left over from Friday night's nachos, I marinated the cauliflower and some red pepper in the marinade. We some rice left over from the Tofu Katsu Bowls and we had tortillas left over from Monday's cauliflower wraps. So, we put the rice and the roasted marinated veggies in the tortillas, along with some guacamole. It was a quick and easy meal that cleaned out the fridge. We served the burritos with truffle fries.
Recommended Recipes of the Week: Cauliflower Nachos, Vegan Tofu Katsu Bowls and Instant Pot Burrito Bowls.