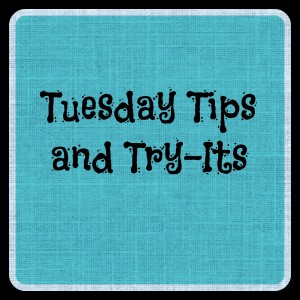 1. Today is Groundhog Day.  If the groundhog sees his shadow it is predicted that winter weather will last for six more weeks.   Since I hate the cold weather, I'm hoping for an early spring.  When was the last time you watched the movie Groundhog Day?  I'm not sure that I've ever seen the entire movie so I'm giving it a try.  If you're a big fan, you may want to watch it again in preparation for its 2017 Broadway musical debut.  Most of the creative team of the Broadway hit Matilda are behind the anticipated March 2017 Groundhog Day musical debut.
2. Give your sponge a 1-2 minute zap in the microwave every day.  According to this article, your kitchen sponge is one of the dirtiest things in your house!
3. Sunday, February 7 is Super Bowl 50.  You can watch the Carolina Panthers vs. the Denver Broncos, or just watch for the commercials and half-time show like I do!  Regardless, the day is all about the snacks!  Check out this collection of recipes, drinks and crafts to help celebrate the big game!
4. Have a family game night!  Recent family favorites of ours include Bounce-Off and Life.  This is probably what I will be doing with the kids while we stream the game!
5.  Make one meatless meal this week.  We aim to have at least one vegetarian meal on our menu plan each week.  These Slow Cooker Lentil and Brown Rice Tacos are a family favorite.  And they're made in the slow cooker!  So easy and tasty!