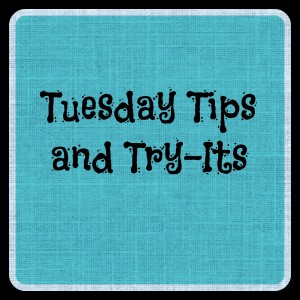 Welcome to the second edition of Tuesday Tips and Try-Its.  I thought this would be a fun little feature sharing some quick ideas and other fun stuff from around the web.
1.  Quick cleaning tip: The flu season is still among us.  We all know that you can help fight germs by washing your hands and using hand sanitizer.  Take a minute and use disinfecting wipes or your household cleaner of choice and wipe down all the light switches and door knobs in your house.  These are some of the most high-traffic germ areas which you can disinfect in a matter of minutes.
2.  Tax time – Yes, sorry to remind you that it's tax season.  Here's a reminder to make your tax appointment, or if filing your taxes yourself, set a date when you will sit down and actually do them!  As our tax documents have been coming in we have been storing them in a manila folder so that they are all together.  You can check out this article to see what's new for your 2015 tax return.
3.  Visit Nantucket – The weather's freezing but you can pretend it's summer and you're on the island of Nantucket by reading Island Girls by Nancy Thayer.  Join three estranged sisters (from three different moms)who must spend the summer together at their deceased father's house, if they have any hopes of an inheritance.  This is a fun, summer-themed read that will make you wish the weather was warmer and you were on a beach in Nantucket!
4. Try Yoga – I posted about Yoga Camp in my most recent Friday Favorites.  From YouTube channel Yoga with Adriene comes a 30 day Yoga Camp.  If you've never tried yoga before or have been out of practice, like I have, this is a great way to get back into it.
5. Bake – Cold weather is a perfect excuse to bake something.  I'm partial to muffins, since I can freeze them.  Try these Chocolate Chip Coffee Muffins!