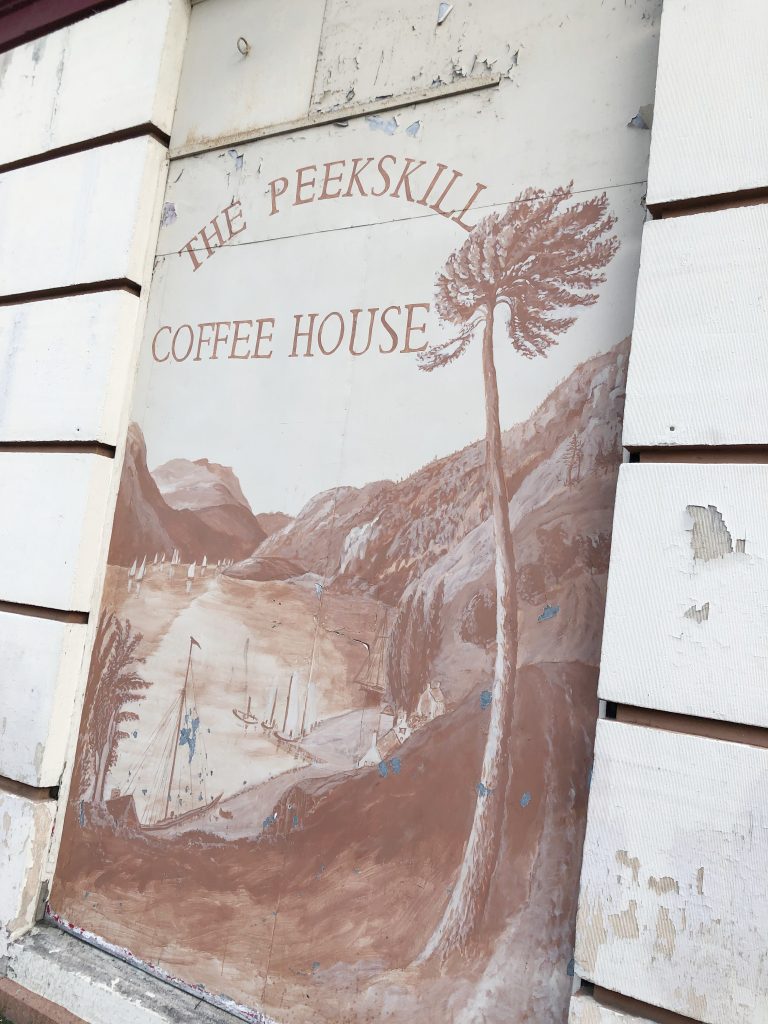 My husband is a trivia master. He never ceases to amaze me with his wealth and breadth of knowledge. If the topic is music or history, even better. So, on the rare occasion that we are child free, we try to do a trivia night date.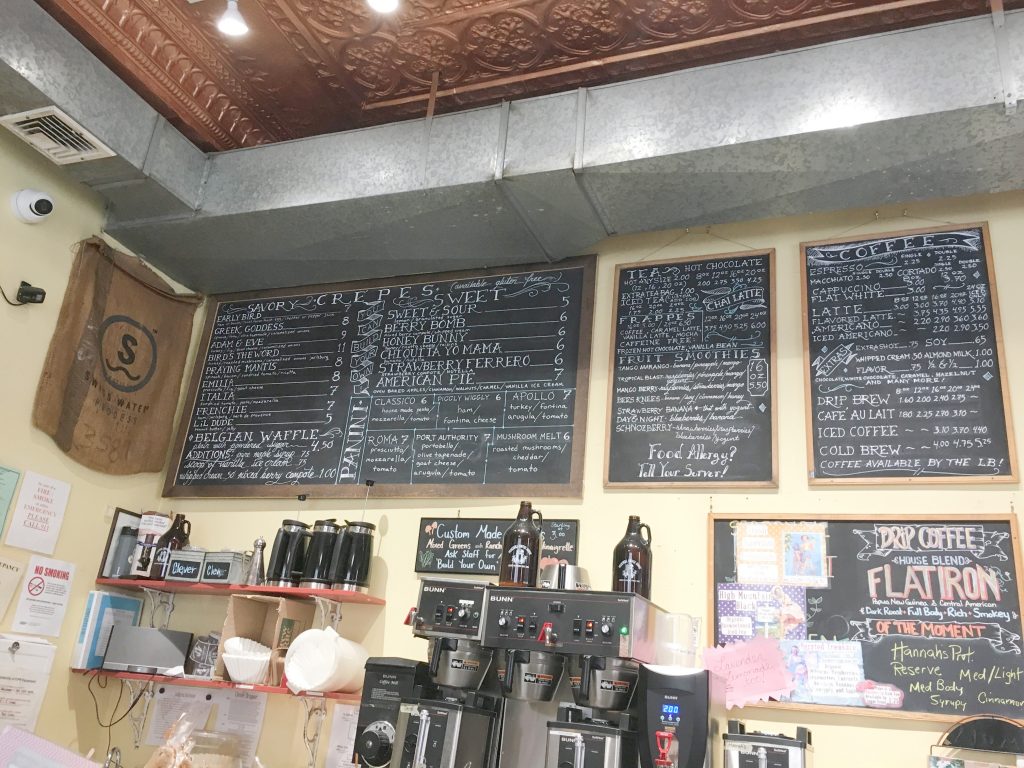 Trivia nights are hosted in bars and restaurants throughout Westchester County. But not only is the Peekskill Coffee House close by, I find it unique that I can enjoy an iced coffee or tea instead of a beer while I play trivia. The trivia night takes place on Monday evenings from 6 to 8 PM.
I recommend getting there early and to be able to find a table. There are definitely noticeable groups of regulars, as I'm sure there are at most trivia nights. Dana and I were able to get a small table for two, then we got our coffee, an iced decaf for me and an Americano for him. Although the trivia start time is 6 PM, is not strictly adhered to. I don't think the game actually started until around 6:15 PM.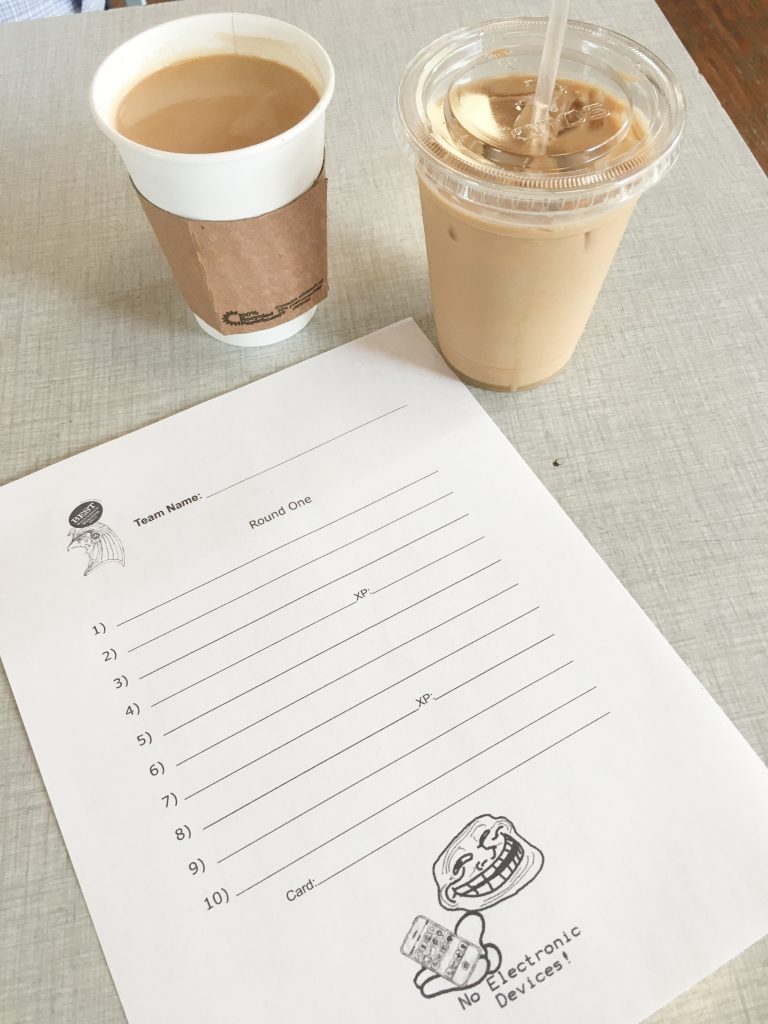 When you play trivia you must come up with a team name. Each team gets one answer sheet to record your answers. The trivia here is played in three rounds with a mix of questions ranging in all different topics. Obviously, no phones or electronic devices are allowed. After each round the answer sheets are handed into the host who calculates the points. We didn't win, but for our first time, we didn't do too badly.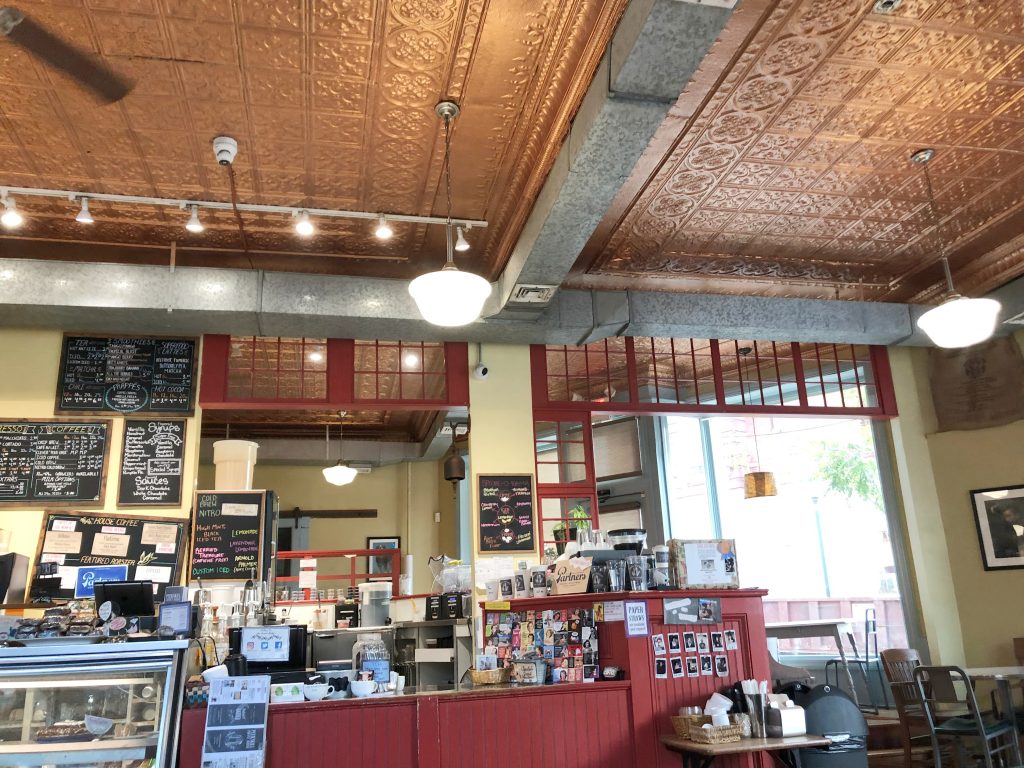 The Peeksill Coffee House is a great place to visit, even if you don't go for trivia night! The space is casual and fun with a friendly staff. They have a variety of seating, depending on whether you want to sit and relax or get some work or reading done. Wi-fi is free for two hours with a purchase!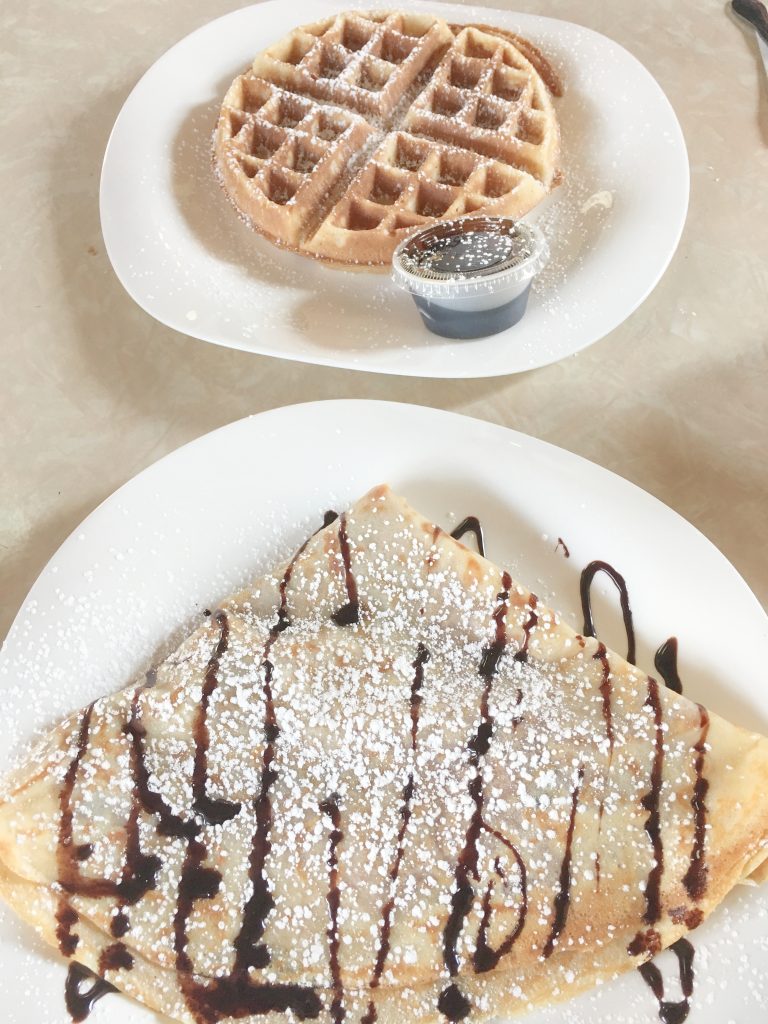 And not only does the Peekskill Coffee House serve coffee, but they have a menu including sweet and savory crepes, Belgian waffles, soups salads and more. If you just want a muffin or cookie to enjoy with your beverage, they sell a variety of baked goods as well. Be advised that crepes and waffles are made to order, so there is a bit of a wait.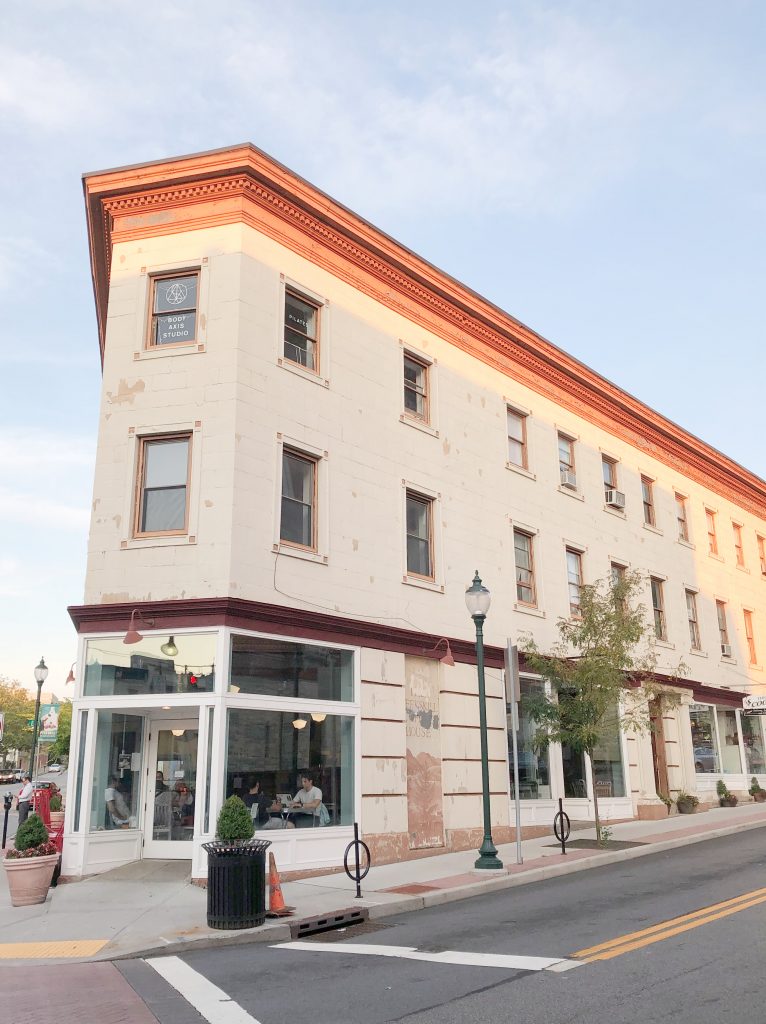 If trivia night is not your thing, the Peekskill Coffee House is still worthy of a date night. There is a selection of board games that patrons can play and every month they showcase the work of local artists. Almost every Friday, Saturday and Sunday evening they have live music playing. Coffee, a crepe and some music sounds like a low-key, fun night out! I think I'll add it to our calendar!
The Details:
Trivia Night at the Peekskill Coffee House
101 South Division Street
Peekskill, NY 10566
(914) 739 -1287

Date: Monday Evenings
Time: 6-8 PM
Cost: $ – coffee, pastries and light food served (made-to-order sweet or savory crepes, belgium waffles, salads and paninis).
*This can make a fun Girl's Night Out or Double Date with friends!