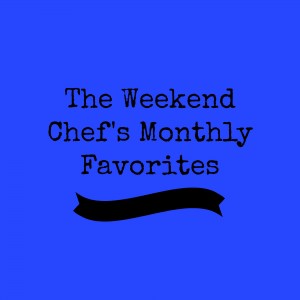 Weekend Chef here. This is this first in a series of monthly posts of a few things that are coming soon or I have been enjoying recently.  Let's see how this goes…
The Daily Show with Trevor Noah– I've been watching The Daily Show since it was hosted by Craig Kilborn going on 20 years ago. When Jon Stewart took over in 1999, the show took a much more political turn and he interviewed some of the top names in politics and show business alike. His 16 year reign is going to be nearly impossible to compete with. Trevor Noah took over this past Monday and only time will tell how he fares over the long haul, but I'm excited to find out.
Why We Get Fat: And What to Do About It by Gary Taubes– Nancy picked this book up at the library and I've been reading it over the last week. I didn't have high expectations as one nutrition book seems just like the next. However, respected science author Gary Taubes takes diet and nutrition recommendations as we know and throws them out the window. The short answer as to why we get fat, supported by hundreds of years of science, is easy according to Mr. Taubes. Stop eating all sugar and carbohydrates and get back to eating fatty meats. He supports this with an admirable amount of data and science and the book is a little dry to that end. But getting through the pages may prove to be rewarding with renewed health. The science would seem to support Atkins and Paleo diets.  More to come on this…
The return of musical video games– Guitar Hero and Rock Band are returning to consoles in living rooms everywhere. Both games had sold millions and then died off as an old trend a few years ago. Just like anything, old becomes new again and Guitar Hero Live and Rock Band 4 are hitting the shelves in October for PS4 and Xbox1. Granted our family does not have either of those consoles. We're still enjoying Rock Band 3 on our Wii. But I'm glad that there may hopefully be some renewed interest in music and instruments. I've always thought that these games encourage playing and enjoying of music in real life.
Have any of you tried the new Daily Show? Please share your thoughts in the comments. I'll meet you back here in a month with more favorites.
-The Weekend Chef