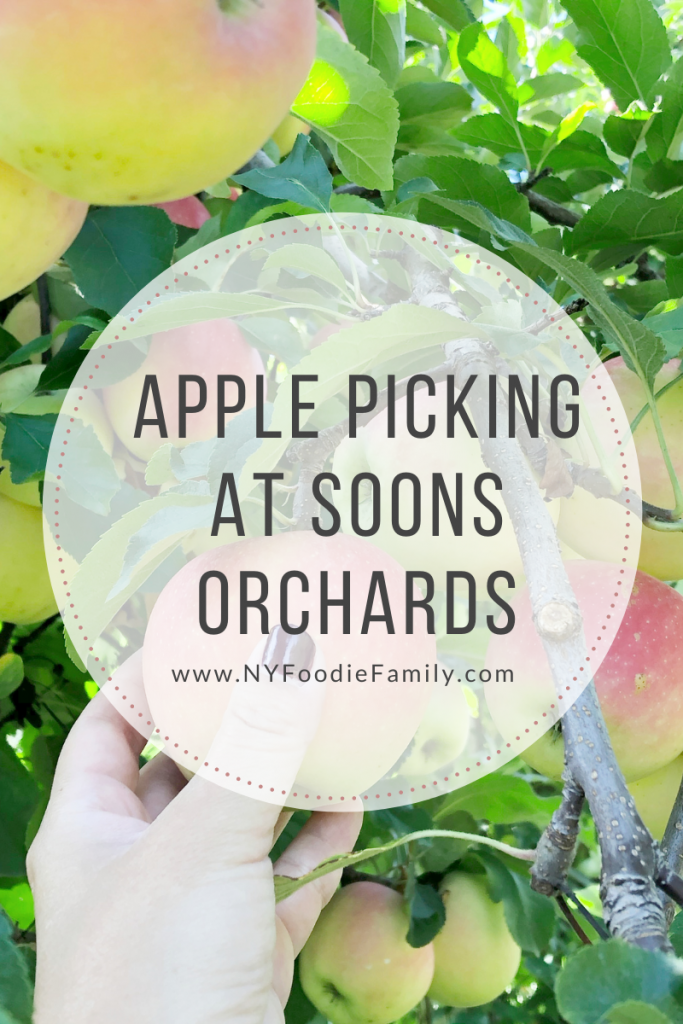 Is it even fall if you don't go apple picking?! This is an annual family activity for us. However, we don't have a favorite orchard and instead every year like to try a different orchard in the area. This year we went apple picking early in the season at Soons Orchards in New Hampton.
The Orchard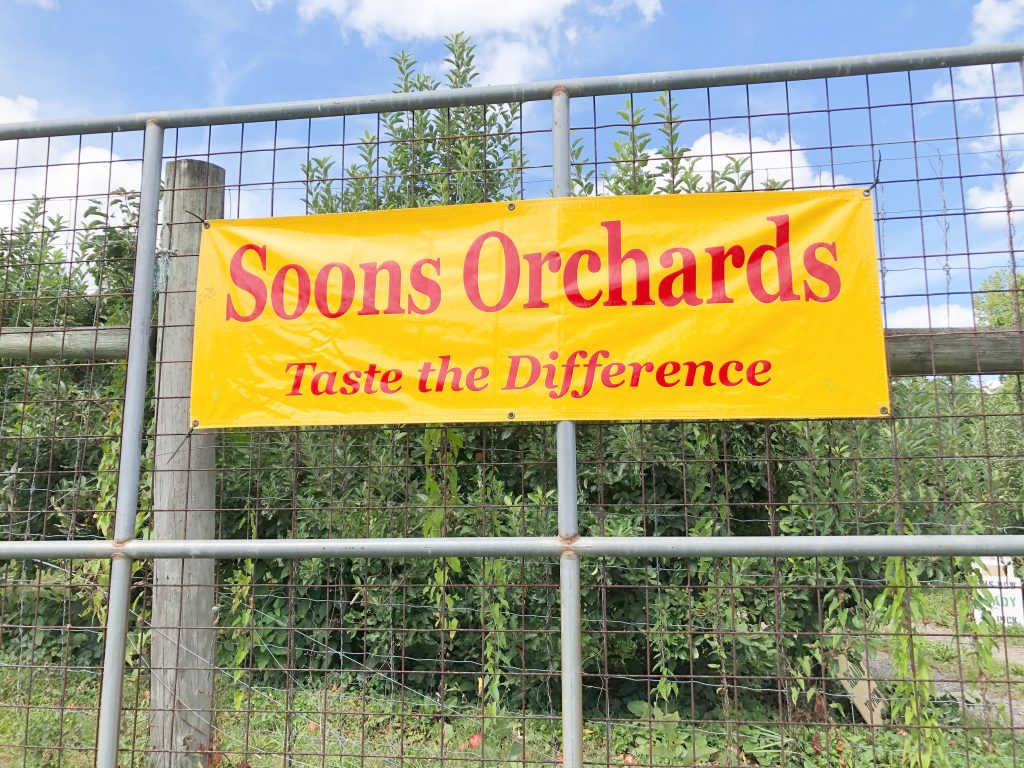 Soons Ochards has been growing apples since 1910. They currently grow 55 varieties on their 30 acre orchard. The apples available for picking depend on when in the season you visit. It is important to note that the orchard is down the street from the Market. Like us, many guests mistakenly arrived at the Market, only to discover that we were in the wrong location.
The Experience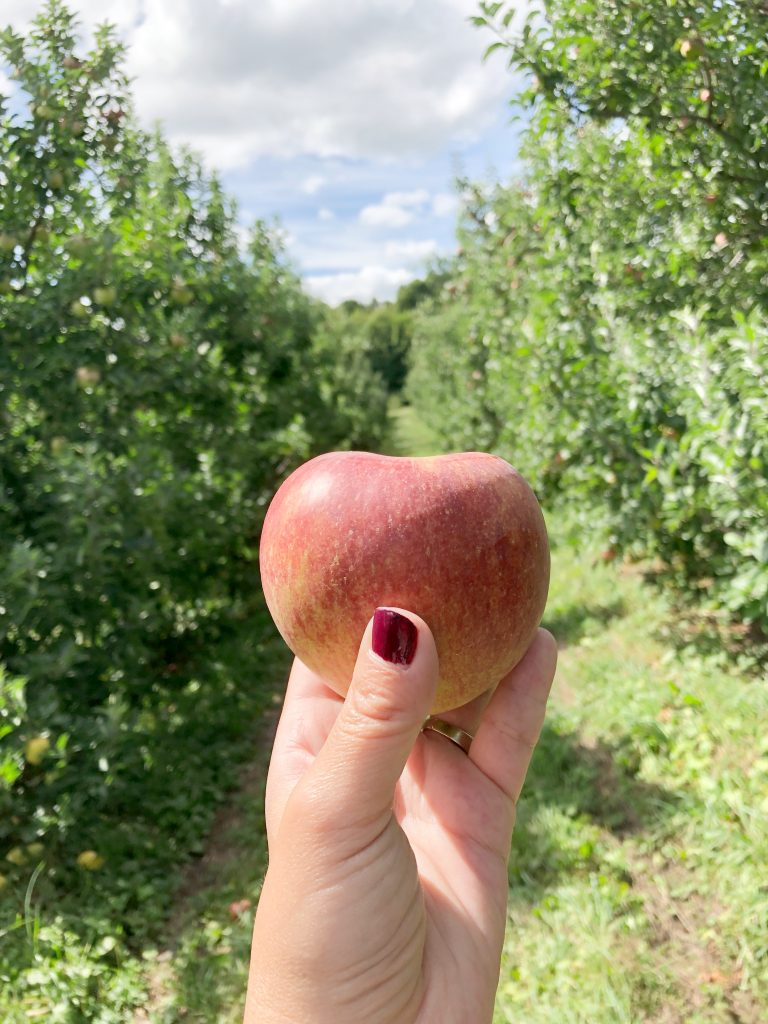 Due to COVID, Soons Orchards require timed reservations for apple picking and prepayment in advance. There is also a $1.00 per person charge. When you arrive an employee will check you in and give you your prepaid bag(s).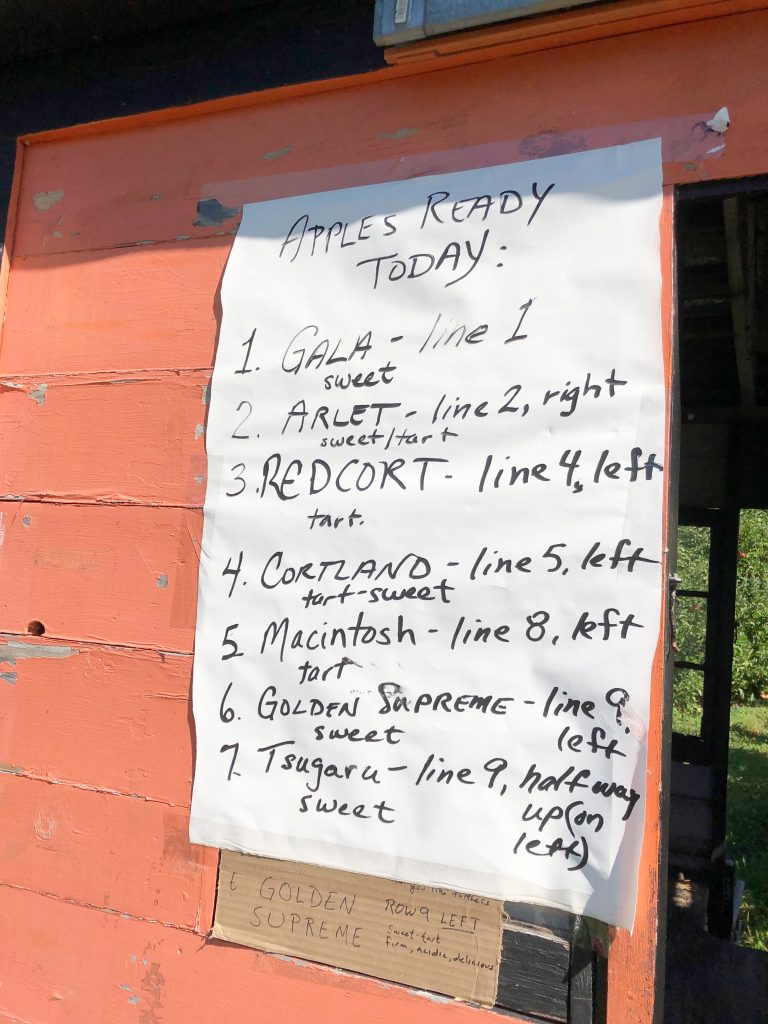 There is a posted sign that notes the apples that are ready for picking that day, along with their flavor profile. It is recommended that you take a picture on your phone so you can refer to it while picking.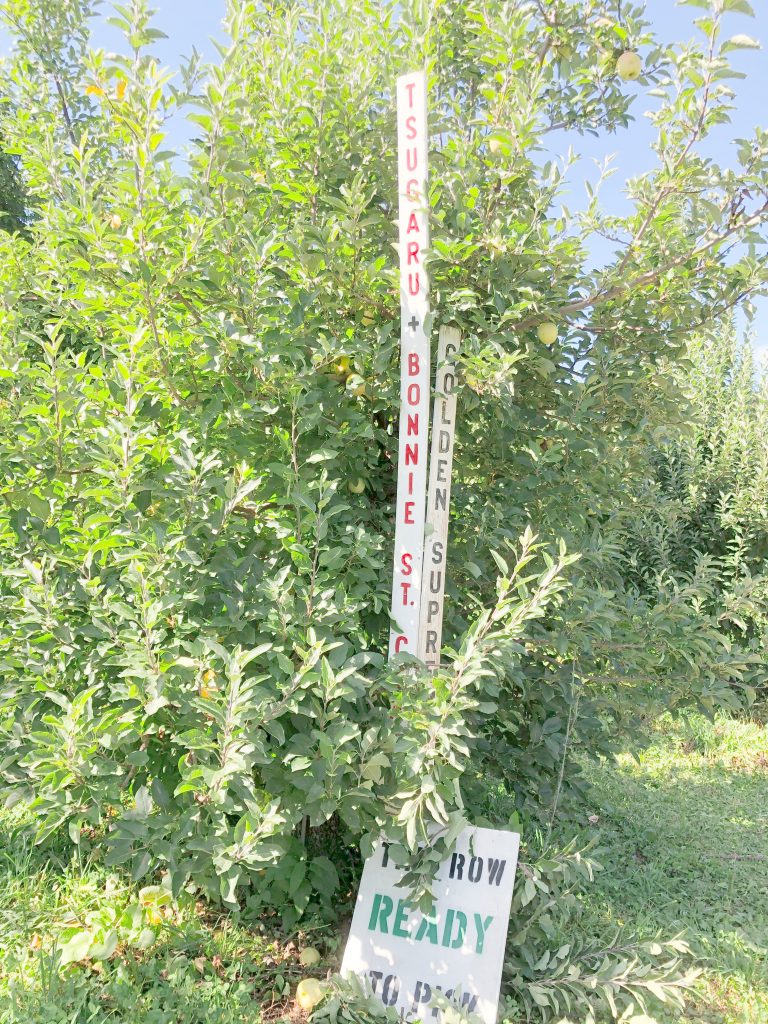 There are signs at the end of each row that note the types of apples that are growing. Rows that have apples that are not ready for picking are roped off.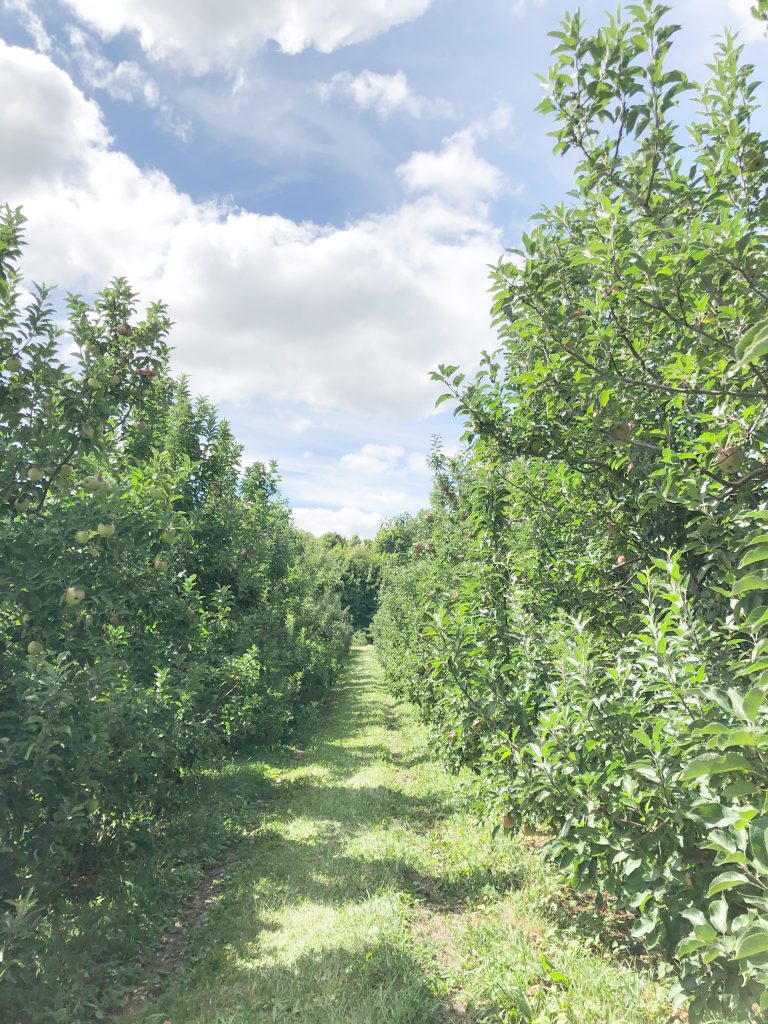 Soons Orchards U-pick orchard is only five acres, which is a lot smaller than other orchards we have visited. The rows of apple trees are 700 feet long. They are narrow and social distancing cannot be practiced when entering and exiting the rows. Please also be cautious when walking as the ground is uneven in areas. We found that for some apple varieties we had to walk a fair distance down the row to find ones that we could pick. Although you won't do a lot of walking, comfortable shoes are recommended.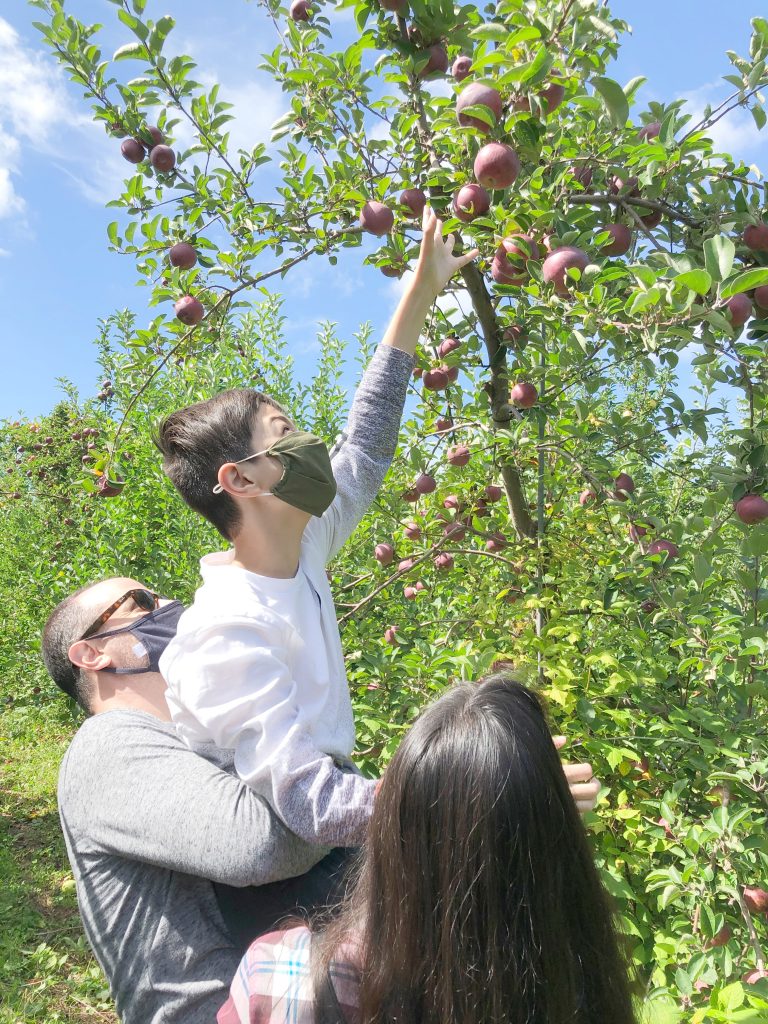 They do not have or allow pole pickers. We found many of the best looking apples at the top of the trees. While climbing trees is prohibited, we found a way to pick those hard-to-reach apples!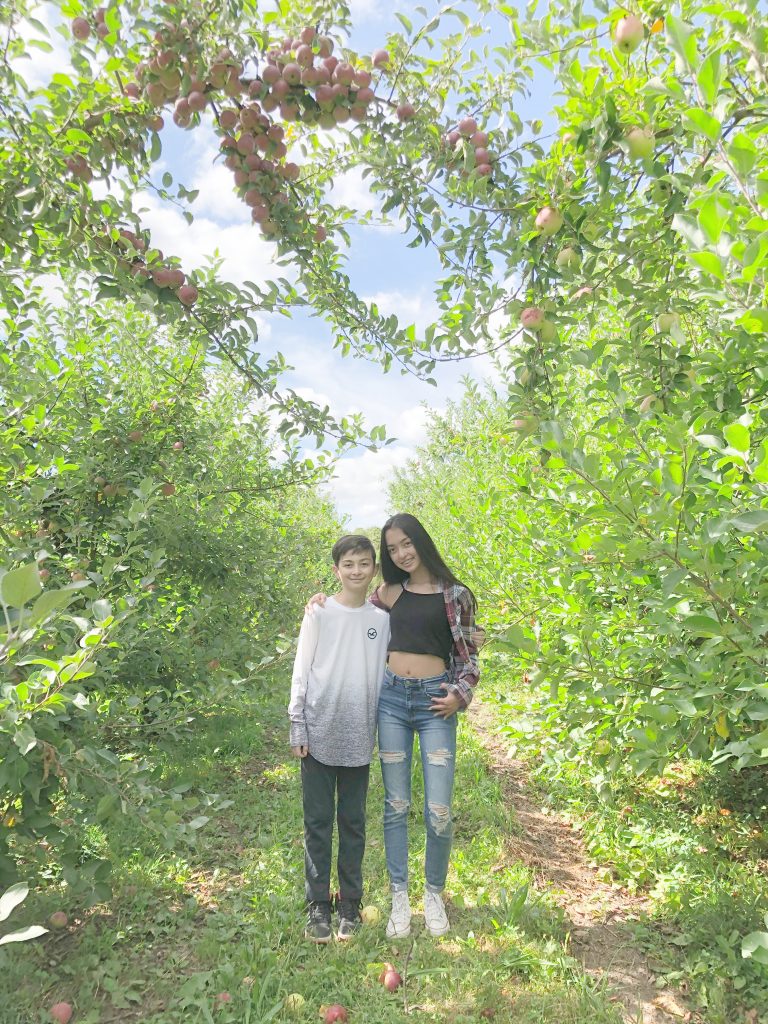 We found this cool looking branch arch and of course had to take an apple picking break to take some photos.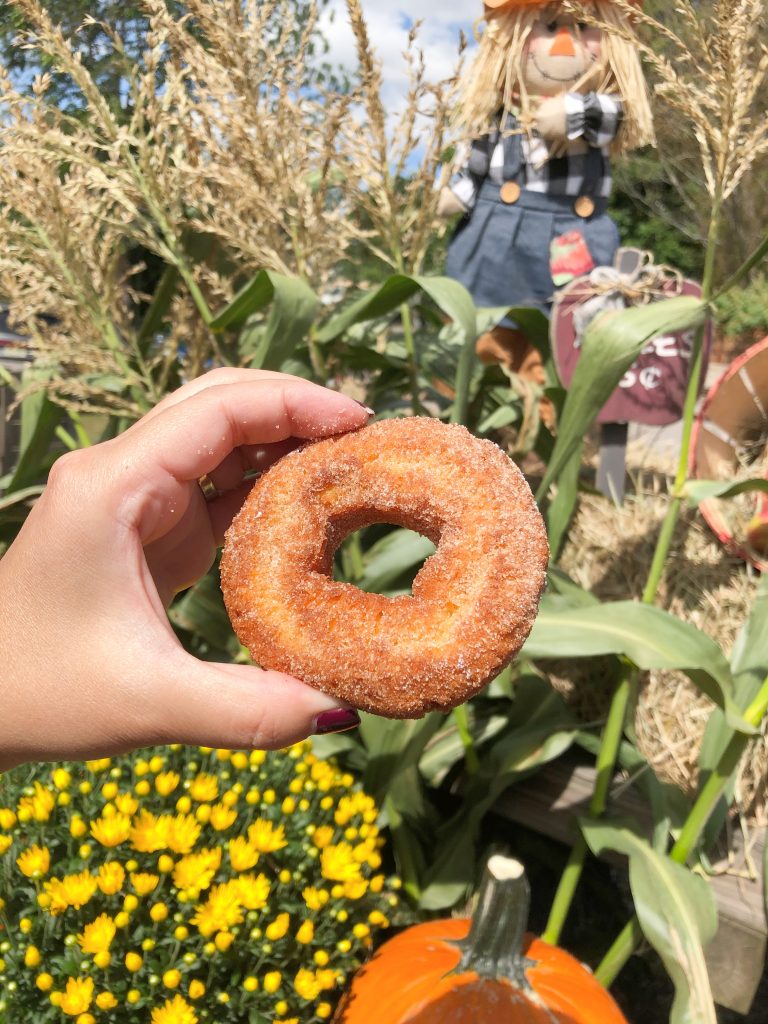 If you are looking for a no frills, apple picking experience, give Soons Orchards a try. Be sure to visit the farm store down the road for produce, baked goodies, including cider donuts, and more. We bought some plain, cinnamon sugar and powdered sugar cider donuts. Unfortunately, they do not serve hot, fresh donuts and cider wasn't ready for the season yet.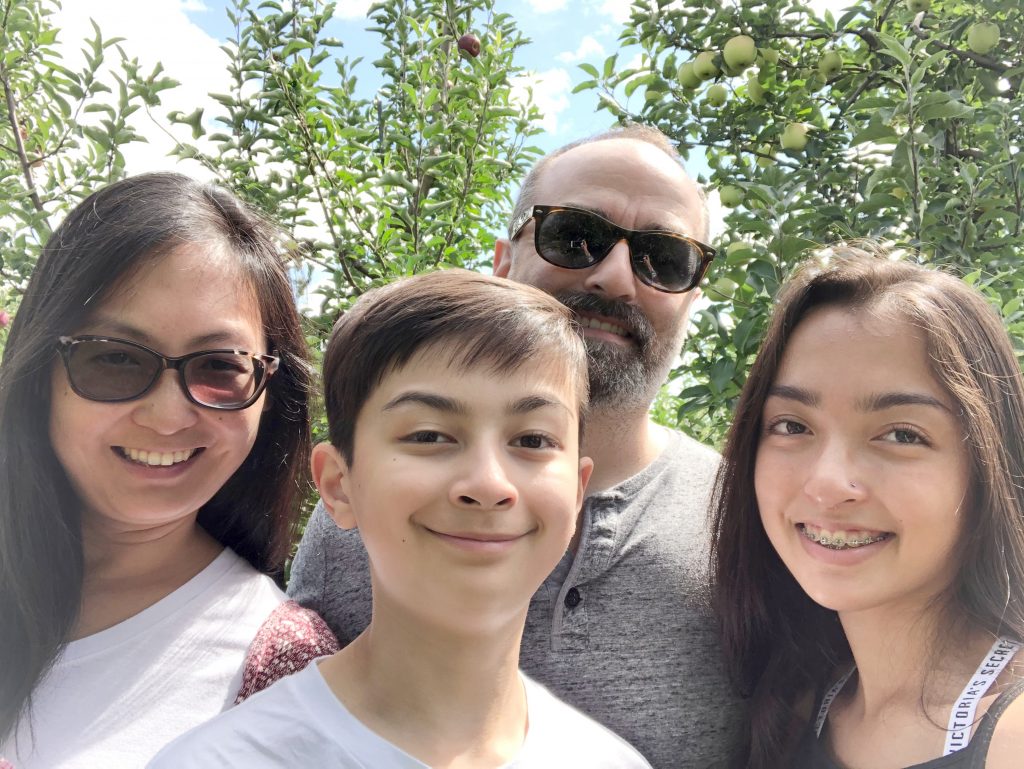 The Details:
Soons Orchards
634 County Route 50
New Hampton, NY

U-Pick Apples: open now on weekends and holiday Mondays 10 AM – 4 PM
through the mid to end of October. The last entry is 3:30 PM. Check their website for the most up-to-date information.

Price: $18 for peck bag
$28 for a 1/2 bushel bag

*Check their U-Pick page to see what apples are currently available for picking

*There is a port-a-potty at the orchard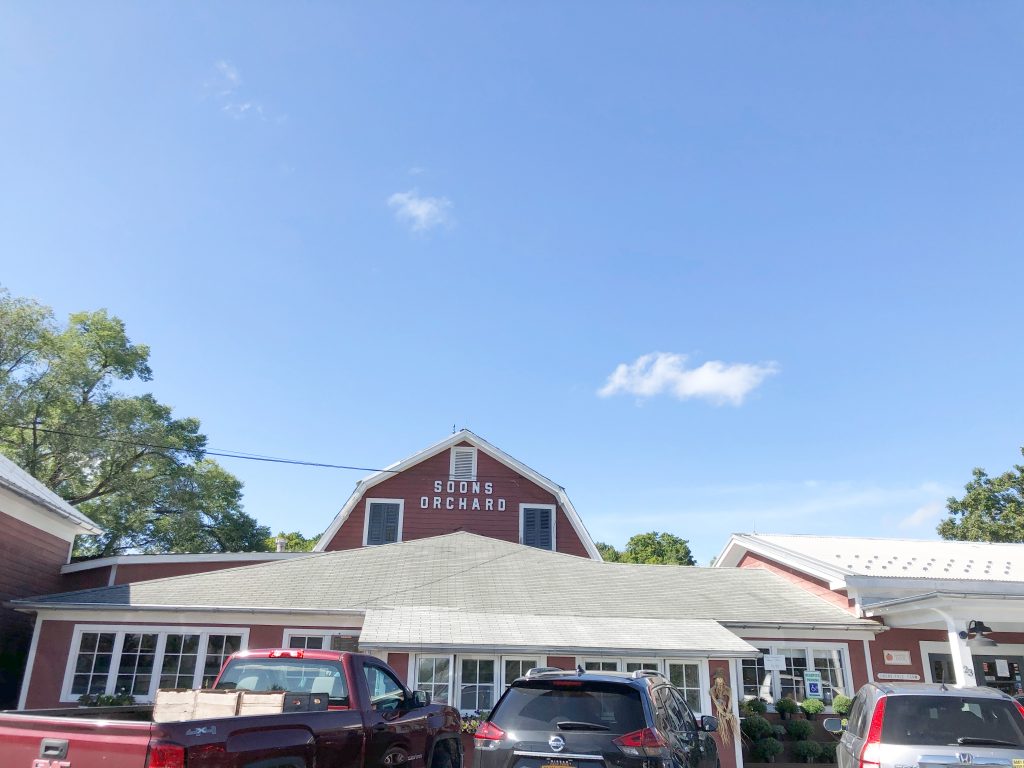 Soons Orchards Farm Store
23 Soons Circle
New Hampton, NY
(845) 374-5471

Open daily 9 AM – 6 PM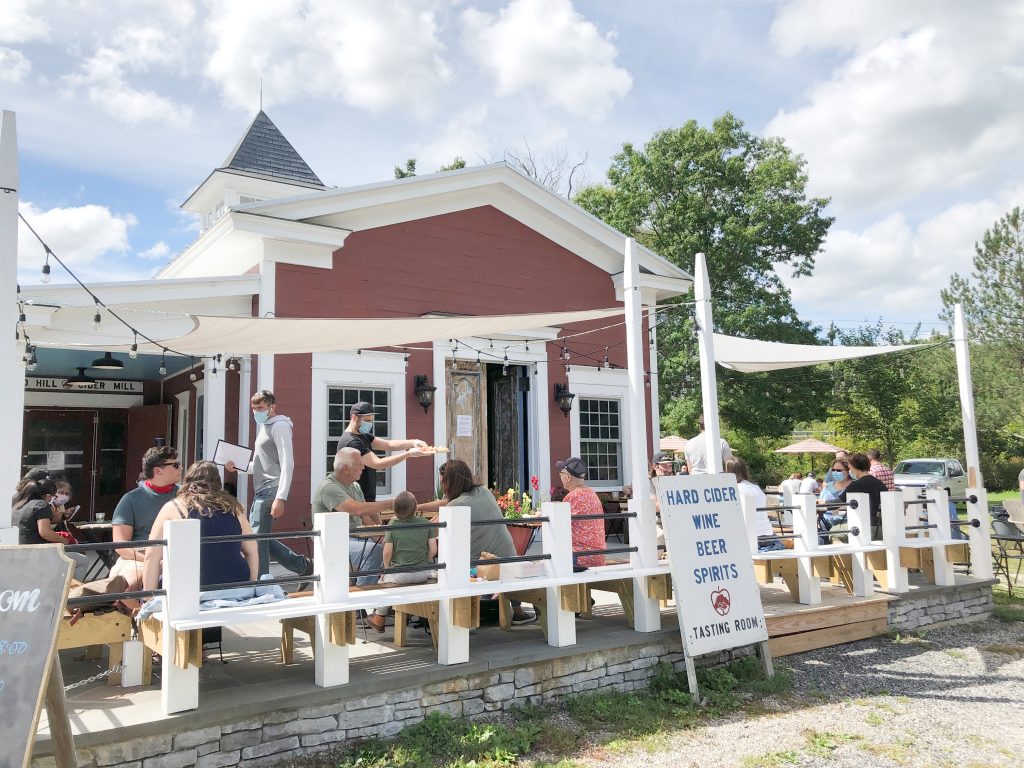 Orchard Hill Cider Mill Tasting Room

Hours: Thursday 12 PM – 6 PM
Friday & Saturday 12 PM – 8 PM
Sunday 12 PM – 6 PM

You may also enjoy reading: