(Thank you to Dutchess Tourism and the Taconic Distillery for hosting NY Foodie Family.  As always, all opinions are our own.)
Distillation is the process of selectively boiling and condensing a liquid to separate the components, in this particular case, the alcohol. The Dutchess Craft Beverage Trail currently has three distilleries.  The first one that we visited is the Taconic Distillery located in Stanfordville, NY.  The Distillery was established in 2013, originally known as the Millbrook Distillery.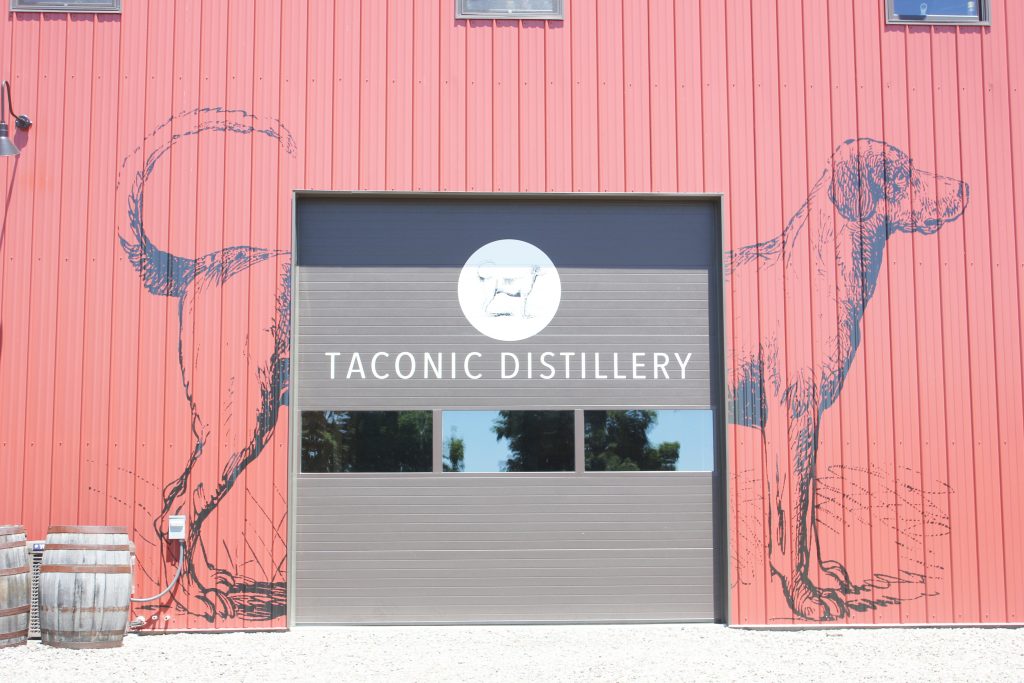 Driving up to the Distillery, the first thing you notice is the giant dog on the side of the building.  This is an image of Copper, the owner's beloved dog who passed away.  It is also Taconic Distillery's logo and is found on everything from its bourbon and whiskey bottles to the tasting glasses and stickers.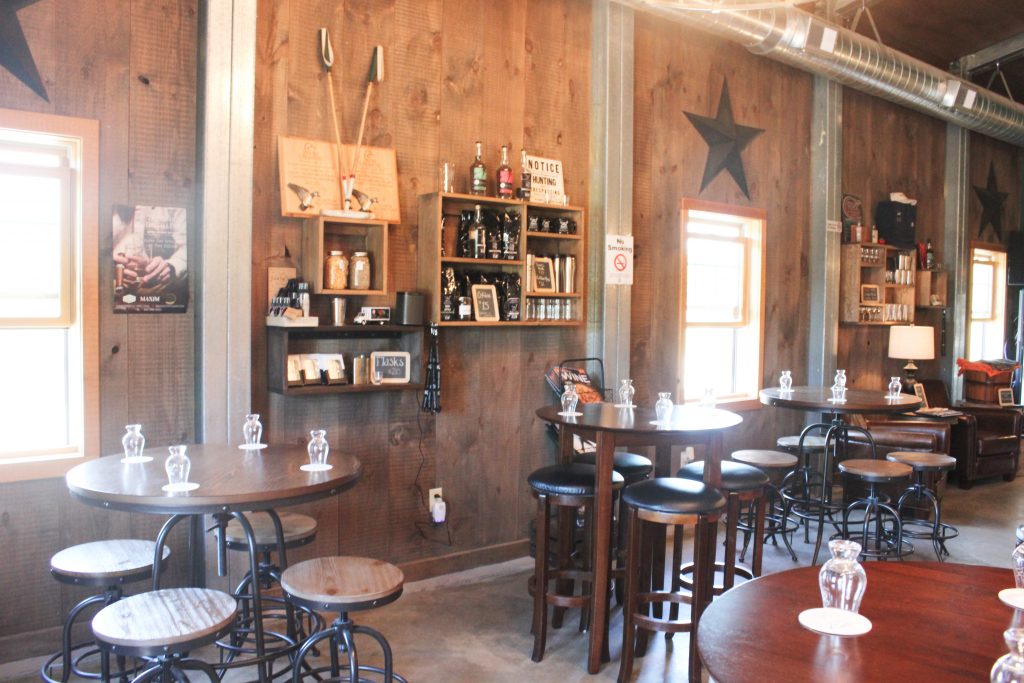 Taconic Distillery's founder, Paul Coughlin, is a big hunting fan and lover of the outdoors.  The decor of the tasting room reflects this love.  The wood lined walls and leather furnishings give the space a rustic and cozy feel.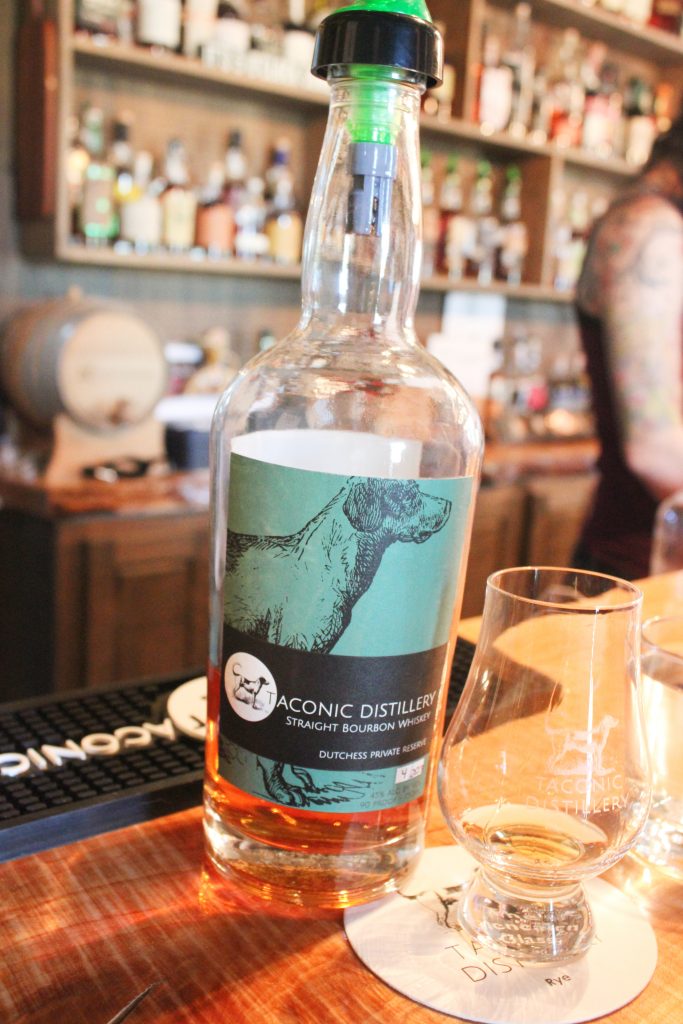 My husband, the spirits drinker, enjoyed a tasting at the Taconic Distillery.  We asked the bartender for her recommendations.  She started him off with the Dutchess Private Reserve, a 90 proof straight bourbon whiskey.
Next, he had the 90 proof Founder's Rye Whiskey.  He finished with her favorite, the 115 proof Barrel Strength Straight Bourbon Whiskey.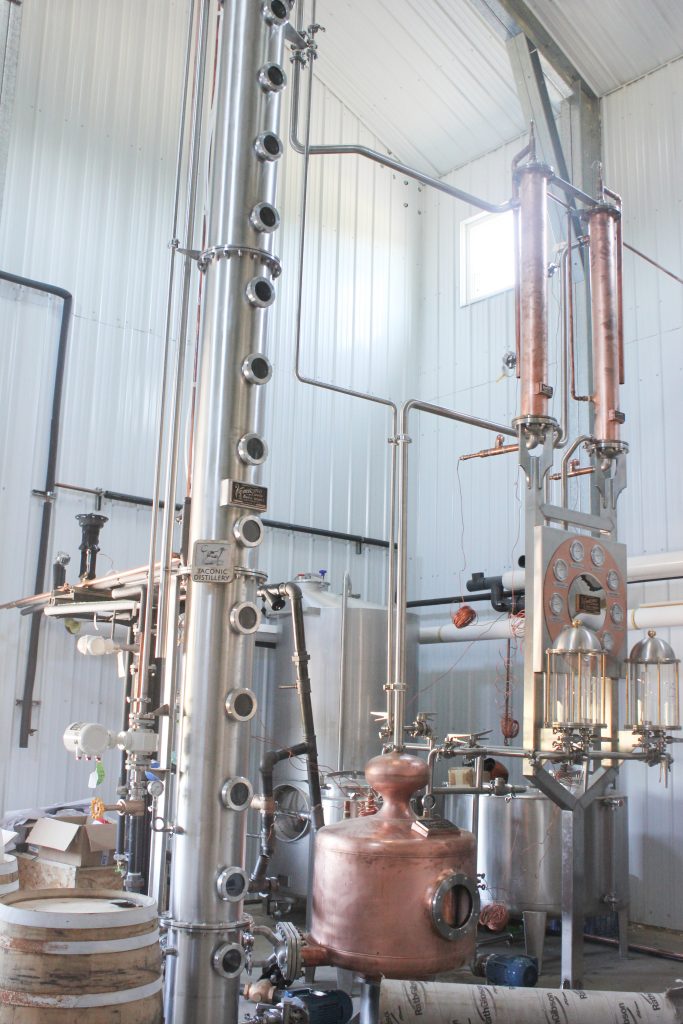 The bourbon and ryes are made onsite and after the tasting, our server took us into the back so we could see the actual distillery. To be considered NY state grown, 75% of the ingredients used must be made in New York.  Taconic's products are 100% New York state sourced, from the grains to the spring water.  The Distillery performs their bottling every Tuesday.  As a small-run operation, bottling is an all-hands-on-deck affair.   Although the operation is small, their products are available in liquor stores in 12 states.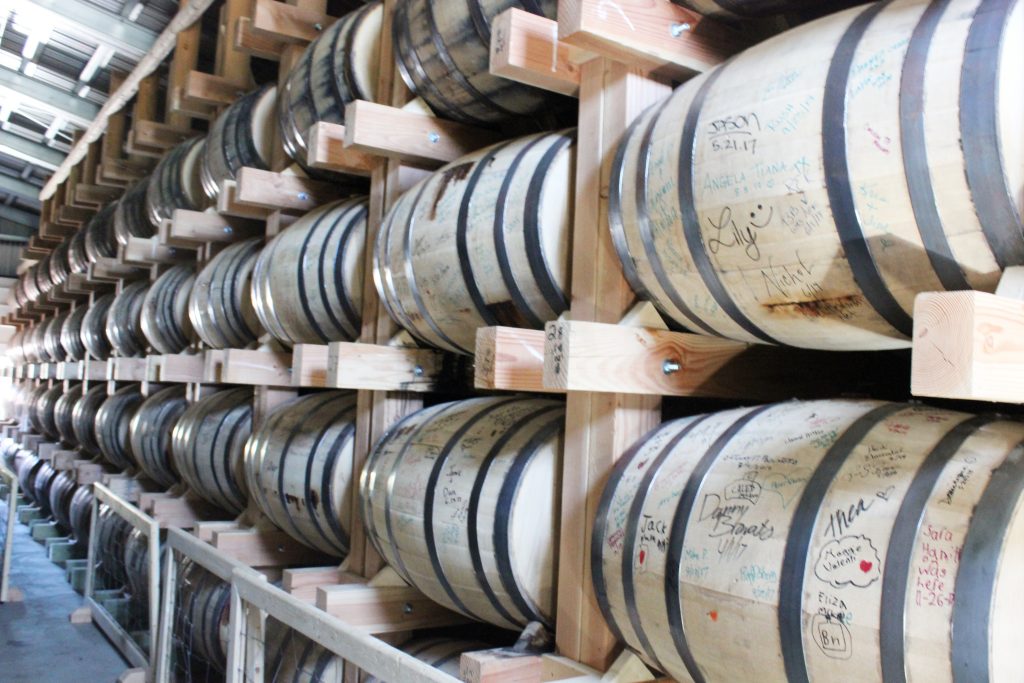 The spirits are stored in barrels to age.  The maple syrup that they produce from their nearby farm, Rolling Hills Farm, is also aged in their barrels.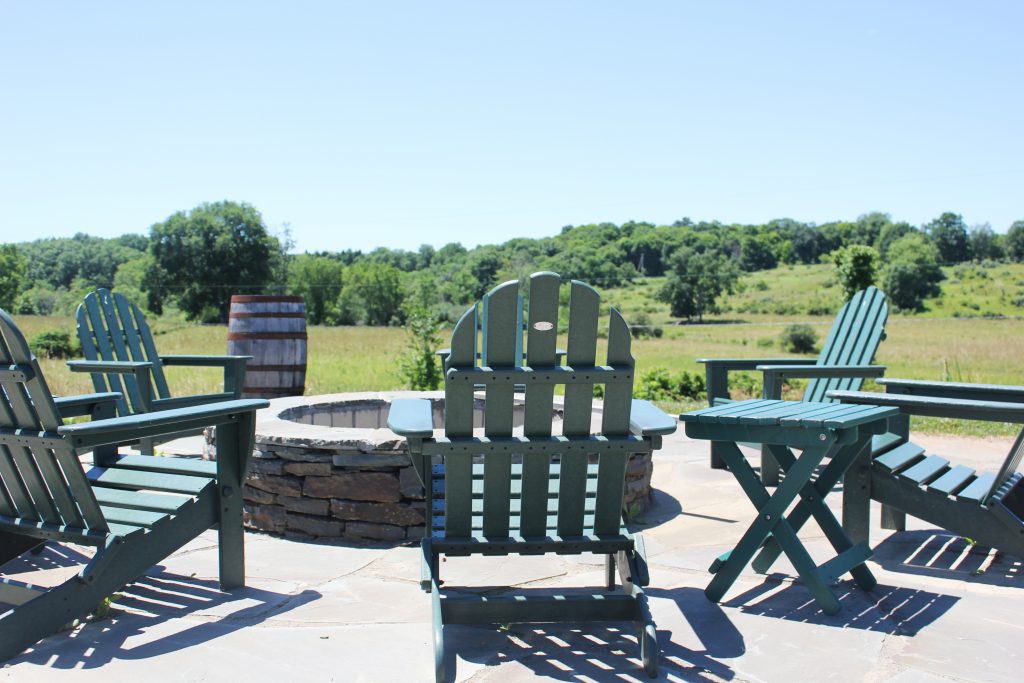 While the Taconic Distillery doesn't serve food, they do have a carry-in/carry-out policy.  There is plenty of outdoor seating, including a lovely fire pit, and a grill is available for public use.  Who could say no to enjoying a cocktail with this view?!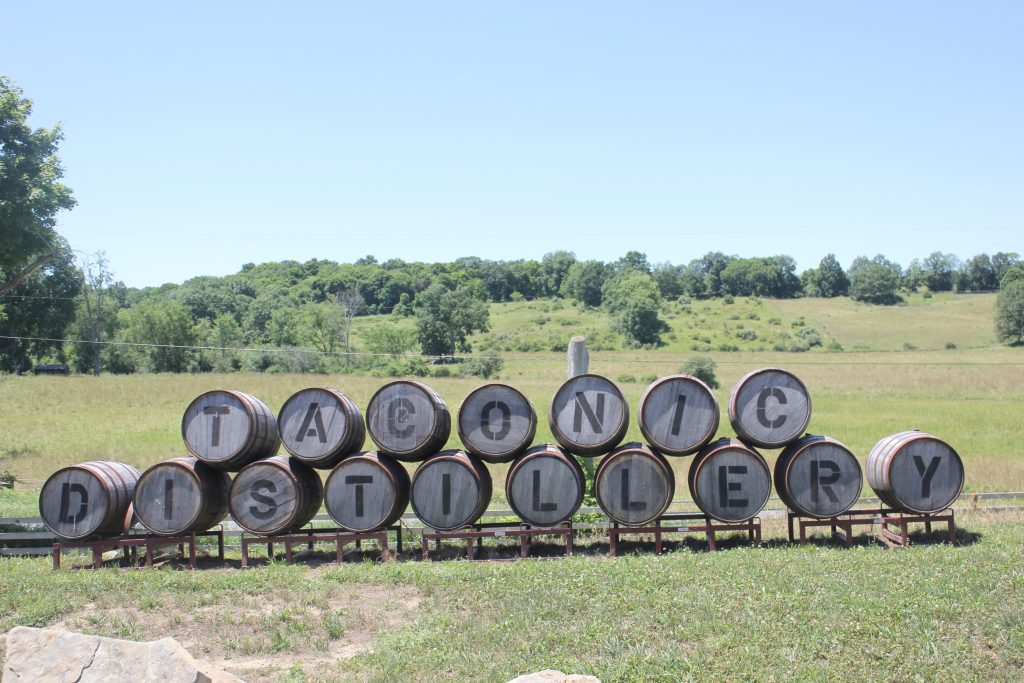 The Details:
Taconic Distillery
179 Bowen Road
Stanfordville, NY 12584
(845) 393-4583
Website: https://www.taconicdistillery.com
Tasting Room Hours: Saturday 12 PM – 6 PM, Sunday 12 PM – 5 PM, Closed in January
Tasting Price:  $15 for 3 tastings of your choice and a souvenir glass or $8 for a cocktail