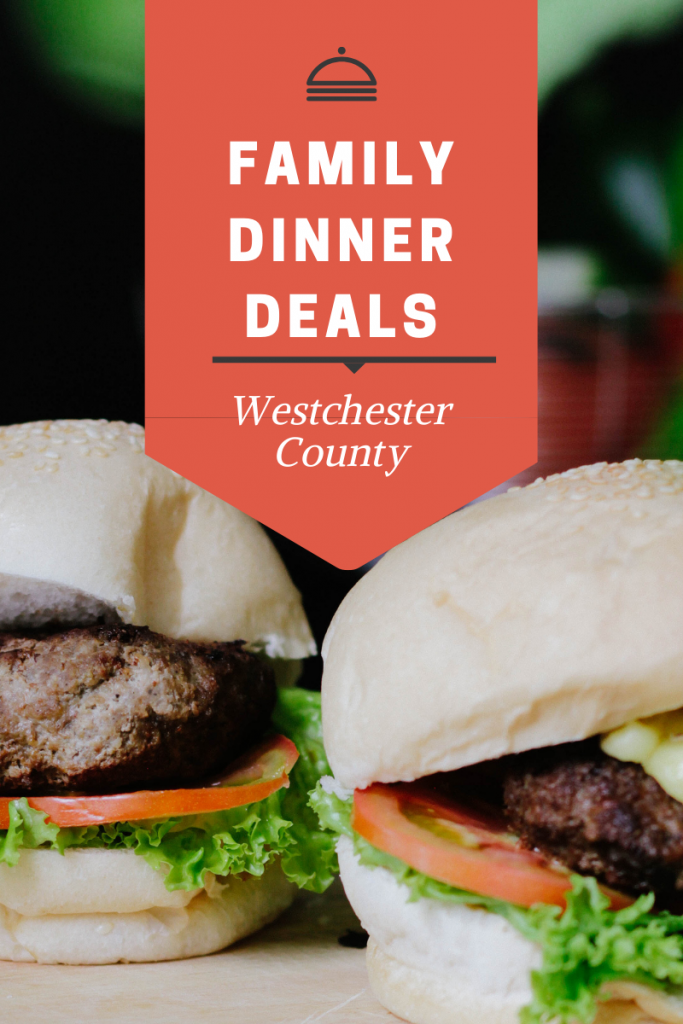 I love to cook, but some days, even I need a night off! However, feeding a family of four, including two teens can get pricey. There are several restaurants in Westchester County that offer family dinner deals. Most of these deals feed a family of four and are available for takeout. As always, please check directly with the restaurant for the most up-to-date information and prices.
Crabtree's Kittle House: (Chappaqua) Crabtree's Kittle House has different family dinner deals, depending on the day. Each feeds 4-6 people and it appears the menus change weekly, so be sure to check their website for the most up-to-date information. For this week's menu click here. Sunday Family Meal ($79), Tuesday and Wednesday Family Comfort Meal ($89), Thursday Takeout Taco Kit ($59), Thursday Family Meal ($85), Saturday Surf & Turf Family Dinner ($155).
Gosu: (Irvington) Gosu is an Asian fusion restaurant featuring many Korean dishes. They have family trays including Chicken Katsu ($75), Chicken Teriyaki ($75), Spicy Pork ($80). They have vegetarian trays including Yaki Udon ($65) and Bibimbop ($75). Each family meal includes a choice of Miso soup or house salad and a bottle of red wine, white wine or a bottle of Soju (Korean alcohol).
The Greekish: (Harrison) This Greek restaurant has a family meal box that feeds four. There are four different entree options (Fish of the Moment ($85), Mediterranean Mixed Grill ($65), Baked Shrimp Santorini ($55), or the Greek.ish Gyro Box ($65)). Plus you also get pita, hummus, Tzatziki, seasonal salad, dressing, stuffed grape leaves and a, "tiny bit of sweet."
Jean-Jacques': (Pleasantville) Jean-Jacques' in Pleasantville has a "Complete Dinners For One Or More" menu. Dinner includes 1 appetizer, 1 main, 2 sides and a dessert for $25/person. When ordering for 4 or more, the food is packaged family-style.
OKO: (Rye) OKO is a Japanese restaurant with locations in Rye and Westport, CT. OKO has a to-go Family Box Set that serves 4 (2 adults, 2 kids). For $49, the box set includes sticky ribs, a choice of Bigeye Tuna Poke or Marinated King Salmon Poke and 2 fried chicken bao buns. It also includes 2 kids bento boxes with a choice of Teriyaki chicken thighs, Teriyaki King Salmon or Wagyu Hanger Steak and miso soup, rice, vegetable tempura and edamame.

The Rail House 10803: (Pelham) This "eclectic American restaurant" has 5 different family dinner packs-to-go. Priced from $45-$65 there dinner packs include a burger night, a pasta night, a fish night, a chicken night and a party night (sliders, flatbreads, wings and calamari).

Sergio's Valhalla: (Valhalla) This Mediterranean-Italian restaurant has a Family Style Menu that serves 4. You have a choice of house salad, Caesar salad, pasta in marinara sauce or pasta in garlic & oil plus Chicken ($50) or Veal $55) Francese, Marsala, Parmigiana, Picatta, or Martini. 1/2 trays of Baked Ziti, Rigatoni Bolognese, Penne Vodka or Penne Primavera are available for $30.
Sofia's Pizzeria & Restaurant: (Harrison) Sofia's has a pre-fixed family dinner deal that includes salad, pasta (w/tomato sauce or vodka sauce), chicken (Parmigiana, a la Sofia, or Scarpariello) and a Carvel cake. This deal is $55 for 4 people, $70 for 6 people or $80 for 8 people.
Southern Table: (Pleasantville) This Southern cuisine restaurant has a Family Style takeout menu for $23/person, minimum of 2 people. Choose 1 starter and 1 entrée and family size portions will be provided for the number of people in the order. Complimentary mac and cheese and cornbread are provided with every order.
Taormina Trattoria: (Peekskill) This Italian restaurant has a dinner pack for 4 to go for $40 with many different entrée options. It includes a small pizza or Stromboli, house salad and bread, a choice of 1/2 a tray of stuffed Rigatoni Marinara with Meatballs and Sausage (4 of each), Manicotti and Stuffed Shells combo, seafood Scampi, Chicken Parmigiana, Chicken Francese, Chicken Martini, Chicken Stacey, Chicken Marsala, Chicken Scarpariello, Veal Parmigiana, Eggplant Parmigiana or Pork Medallions Taormina and a choice of two desserts (Cannoli, Cheesecake or Carrot Cake).

Trattoria Vivolo: (Harrison) This Italian restaurant has 3 different
family dinner packages priced between $120 – $160 plus tax. These meals feed 6 people and are available Tuesday – Sunday for pickup or delivery (to Harrison, Rye, Mamaroneck and Larchmont only). Package #1 ($120 plus tax) includes Pollo Parmigiana, Penne Vodka, vegetable of the day, Strawberry Shortcake & mini cannoli. Package #2 ($160 plus tax) includes Sole Francese, Linguini with garlic and oil, vegetable of the day, Strawberry Shortcake & mini cannoli. Package #3 ($130 plus tax) includes sauteed sweet & spicy sausage and peppers, penne limone, vegetable of the day, Strawberry Shortcake & mini cannoli.
Vela Kitchen: (Pleasantville) Vela Kitchen has a Sunday Family Dinner to-go special. You choose an entrée and two sides. House salad, garlic bread and dessert are included for $25/person.
Vintage 1891 Kitchen: (Larchmont) This contemporary American restaurant offers a family dinner to go for $40/person. There are 3 mains to choose from (salmon, short rib or organic chicken breast). Then you choose two sides (mashed potatoes, french fries, Black Thai rice, sticky rice Risotto, green vegetables). A house salad, dessert and garlic bread are also included. There is a kids menu for $15/person and a bottle of wine can be added for $25.
Wood & Fire: (Pleasantville & Scarsdale) This Italian restaurant has three different family style takeout options. There are 3 different price points ($18/person, $22/person, $26/person) with a minimum of 2 people. Each comes with a choice of starter, a pasta or pizza and a main dish.
If you know of any restaurants that should be added to this post please email NYFoodieFamily@gmail.com.
You may also enjoy: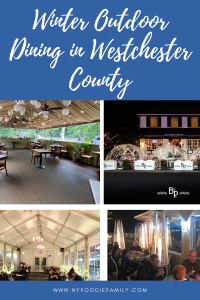 Westchester County Winter Outdoor Dining Guide