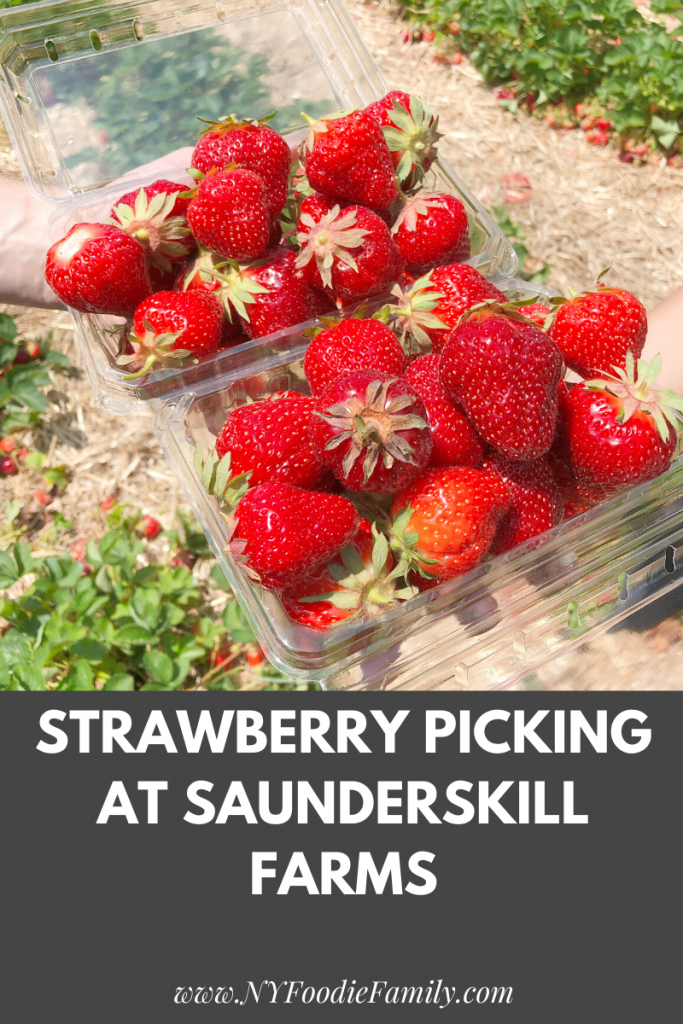 There's nothing like biting into a juicy, ripe strawberry and enjoying the burst of sweetness that hits your tongue. In mid-June, there's a short two to three week window, when strawberries are ripe for the picking at farms throughout New York State. For the second year in a row, we visited Saunderskill Farms in Accord, NY and highly recommend the strawberry picking here.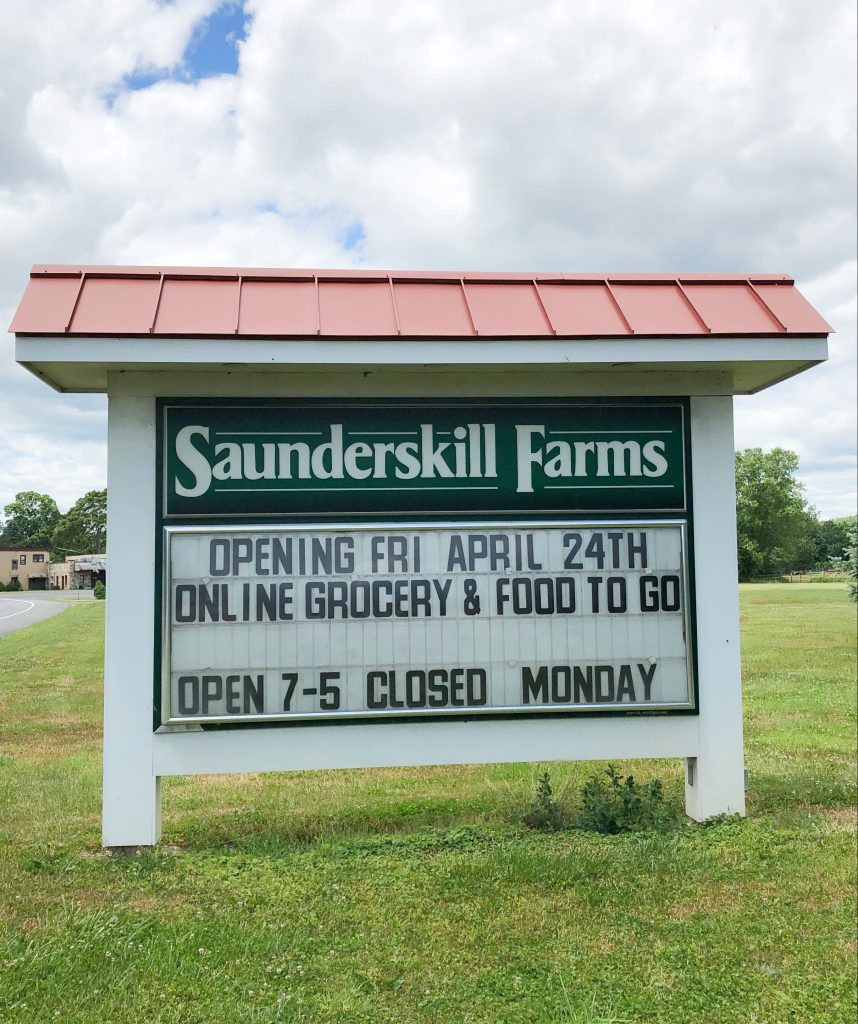 Saunderskill Farms is an eleven generation family-owned farm. The farm is a recipient of the U.S. Department of Agriculture's "Tricentennial Award" for being operated by the same family for over 300 years! Of course, this year, due to social distancing, strawberry picking looked a little different. Masks had to be worn and social distancing rules applied. However, it was the same enjoyable family experience!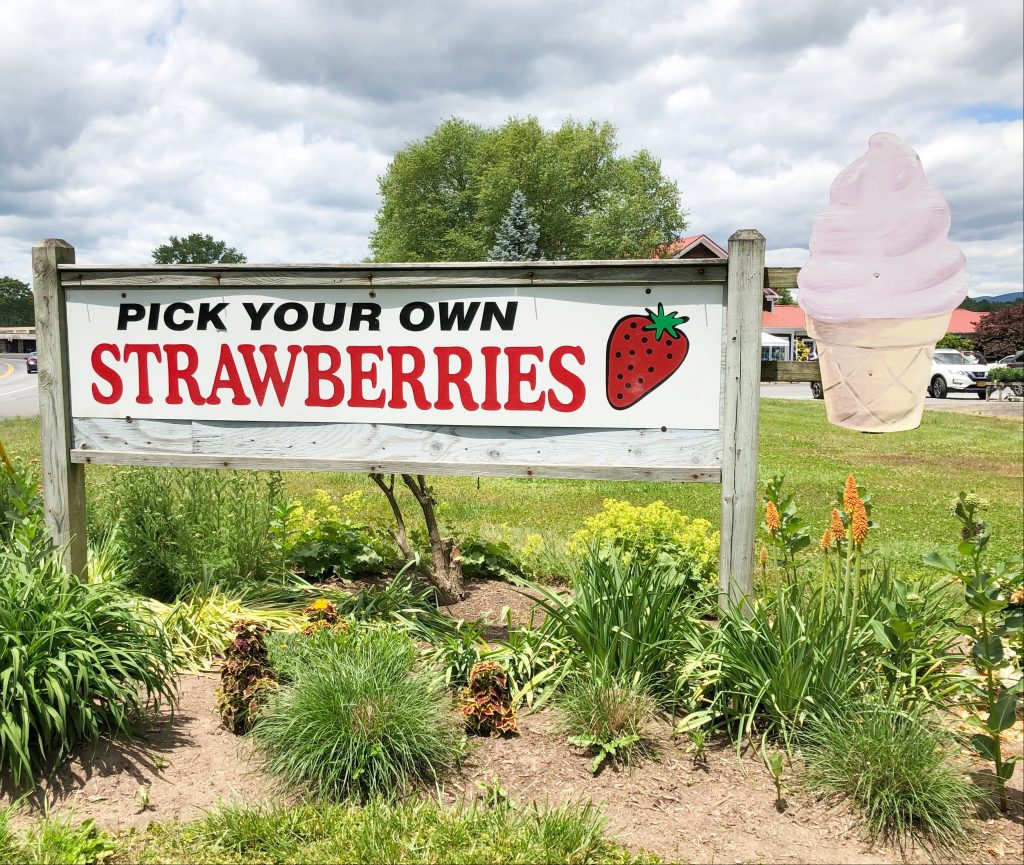 When you arrive, go to the Farm Market to purchase baskets. This year, only quart baskets are being sold, for $5 each.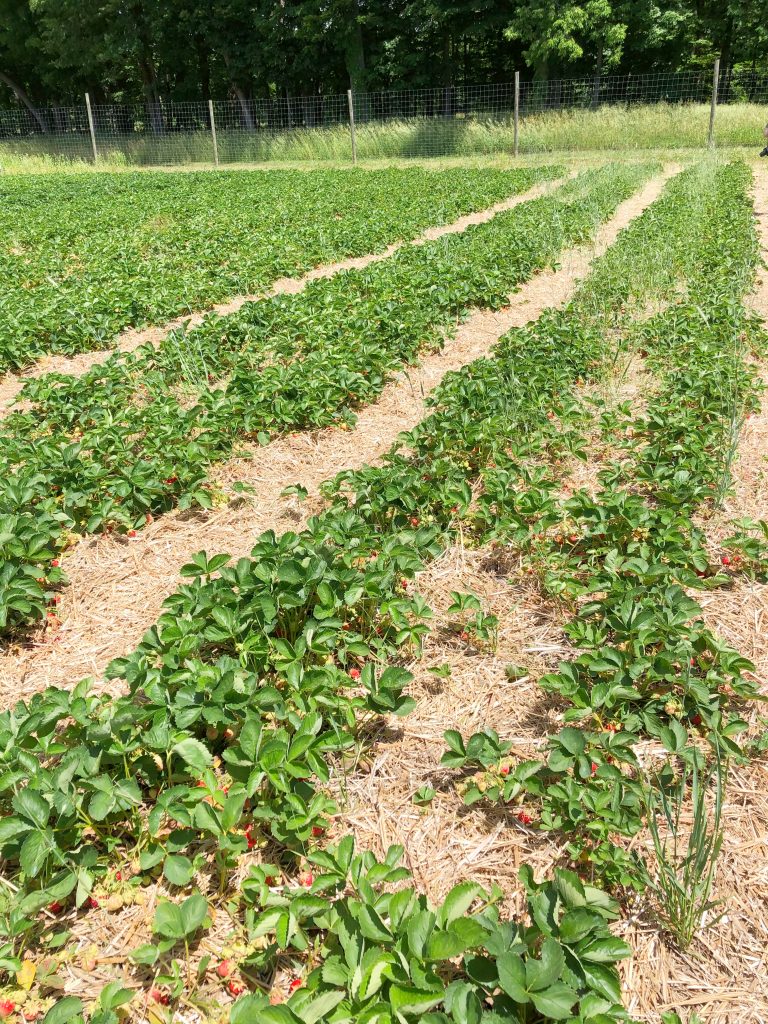 When you get to the enclosed field, you will see the rows of strawberry plants.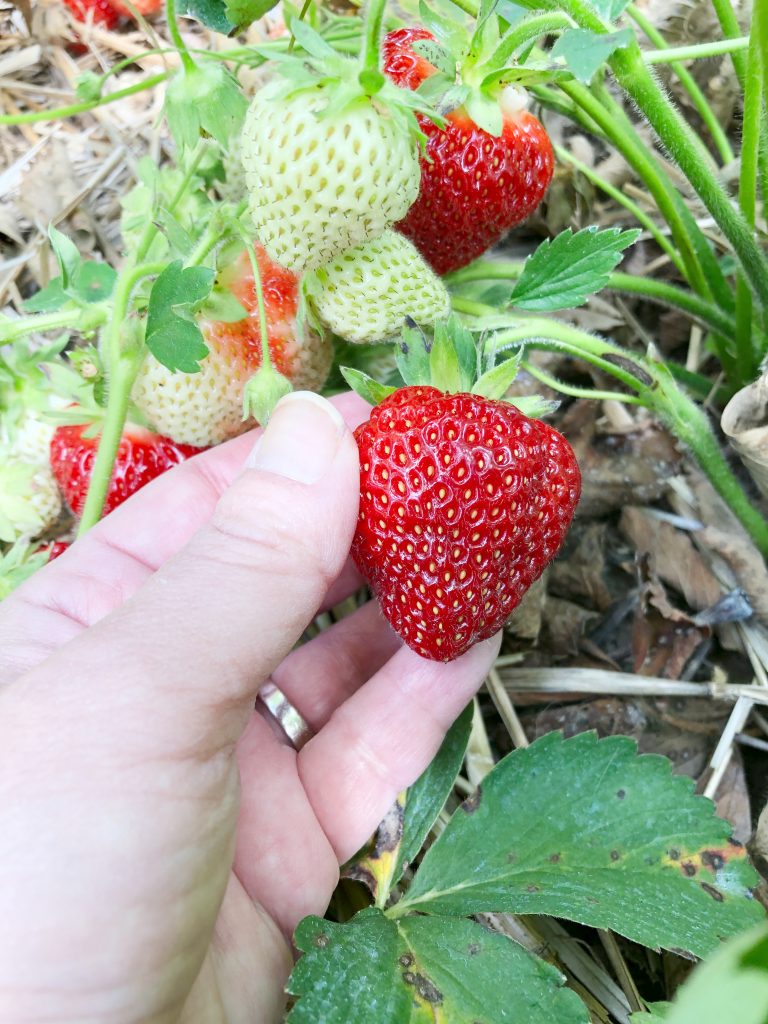 As you can see from this picture, the strawberries are in different stages of ripeness. So, you may have to do some searching. But there were plenty of strawberries! They were just hidden under the large leaves.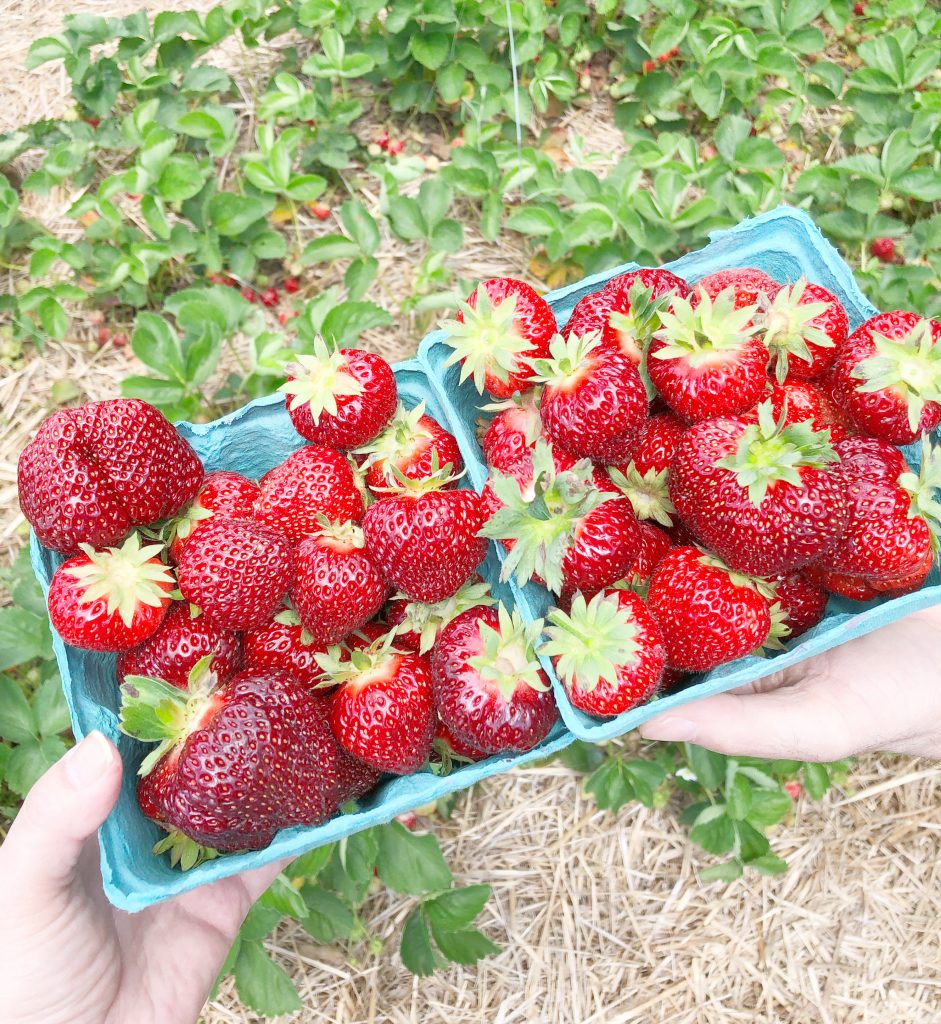 We filled these two quarts in about fifteen minutes! There were so many ripe strawberries. We discovered last year, that freshly picked strawberries do not last as long as store-bought strawberries. So we didn't pick as many this year.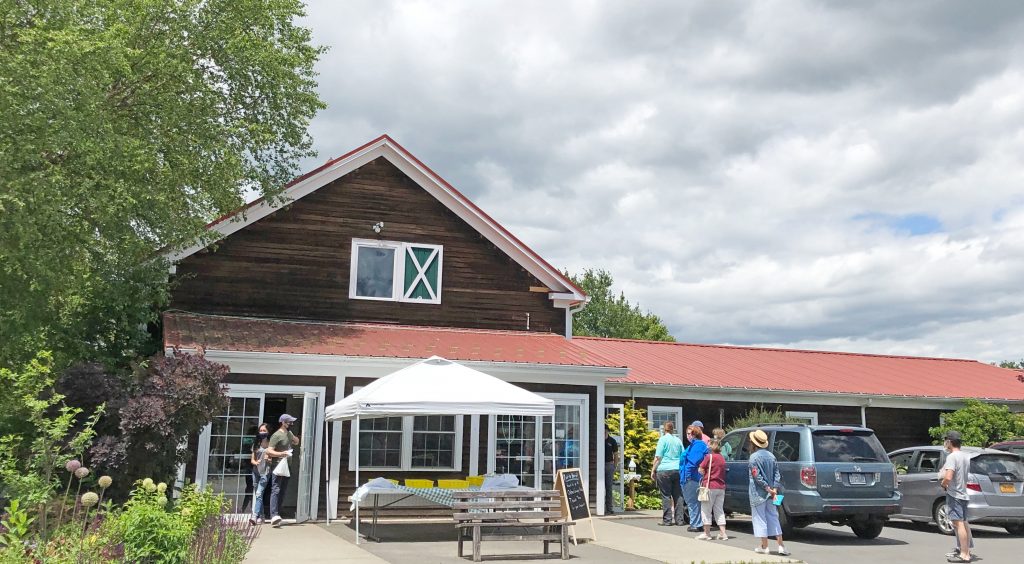 After you pick your strawberries make sure to stop back at the Market to do some shopping. You can find fresh fruit, vegetables, frozen fish and meat.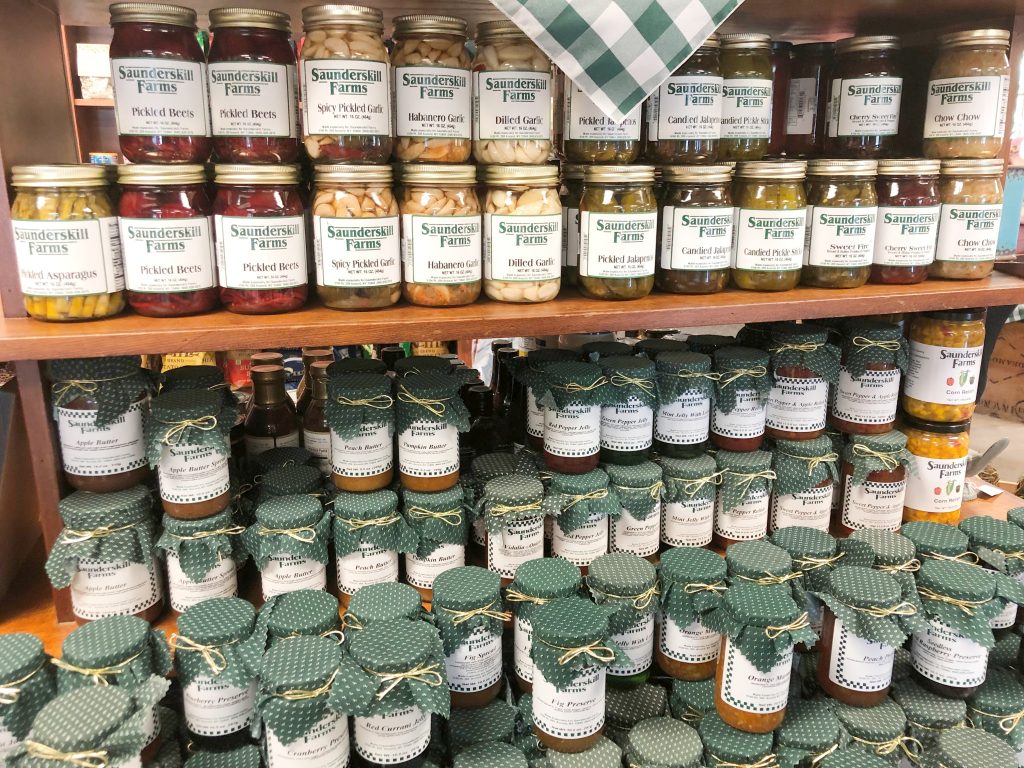 You'll also find the farm's homemade pickled vegetables, fruit butters and jelly as well as locally made honey, syrup and more. They sell soups, sandwiches and other food to-go and have tables outside, if you are looking to eat on site. At the Bakery you can pick up fresh cider donuts, homemade pies, pastries and other homemade baked goods.
We picked up some Peanut Butter Chocolate Chip cookies and a piece of cherry pie to take home with us.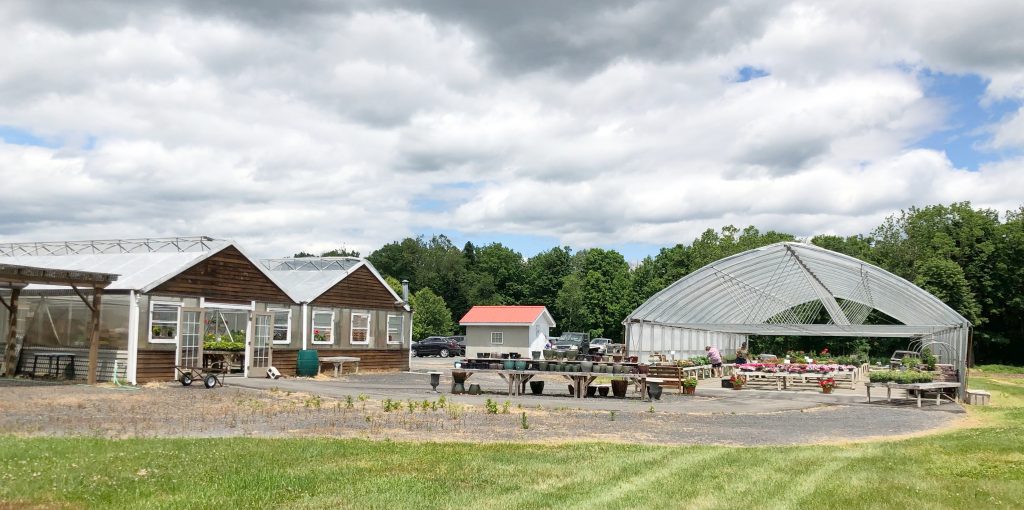 If you are looking for flowers and plants, make a stop at the greenhouse. Here you can find not only annuals, perennials and vegetable plants, but also seeds, fertilizer, tools and more.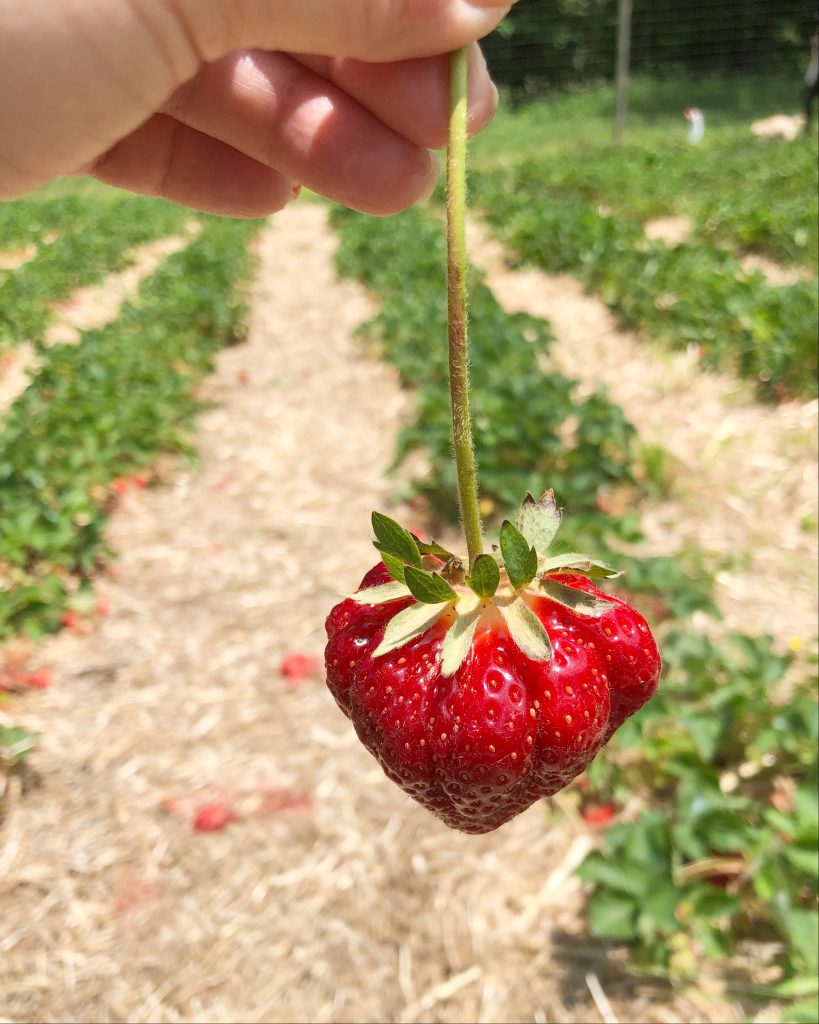 You have a couple more weeks to enjoy strawberry picking before the season ends. Although we picked our strawberries quickly, we packed a cooler in the car to store them in. It was a beautiful day, so on the way home we stopped in nearby New Paltz for some lunch and walked around Main Street. It was a day out that the whole family enjoyed.
The Details:
Saunderskill Farm
5100 Route 209
Accord, NY 12404
(845) 626-CORN (2676)

Open: Tuesday – Sunday: 7 AM – 4 PM

Parking: There is plenty of free parking

Cost: $5 per quart basket

*Masks are required

*Social distancing rules apply

*Arrive early! By noon, the parking lot was packed and they were limiting the number of guests inside the Farm Market.