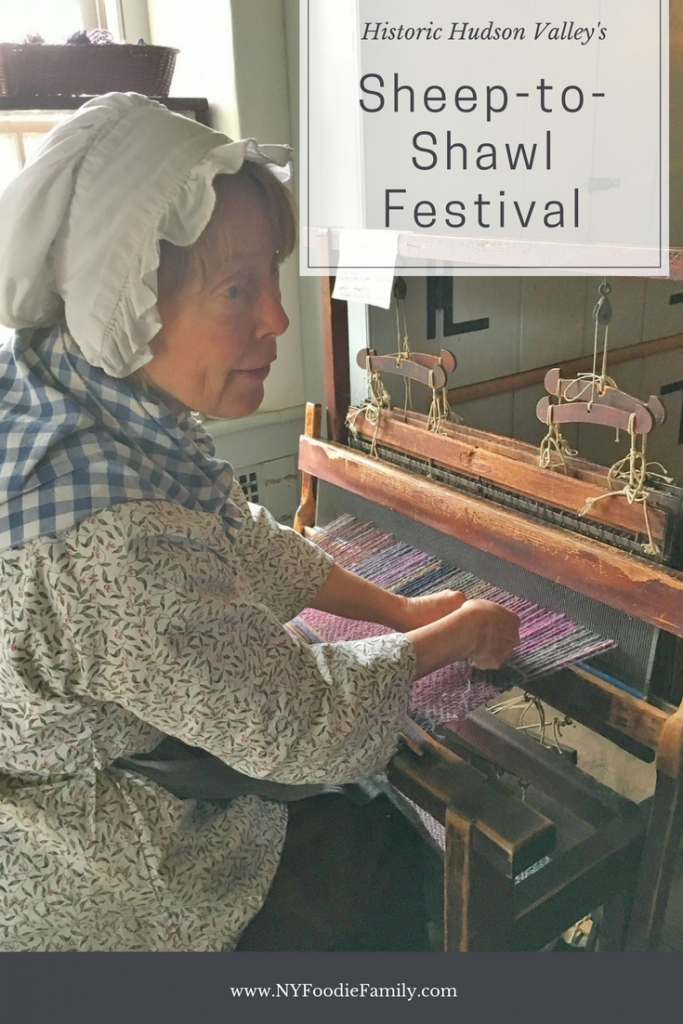 This weekend is the Historic Hudson Valley's annual Sheep-to-Shawl Festival.  This two-day event is held on the historic grounds of Philipsburg Manor in Sleepy Hollow.  It's a spring festival celebrating all things sheep and visitors get to experience the steps of turning wool into cloth…..18th-century style! Our family visited this festival last year and had a great time.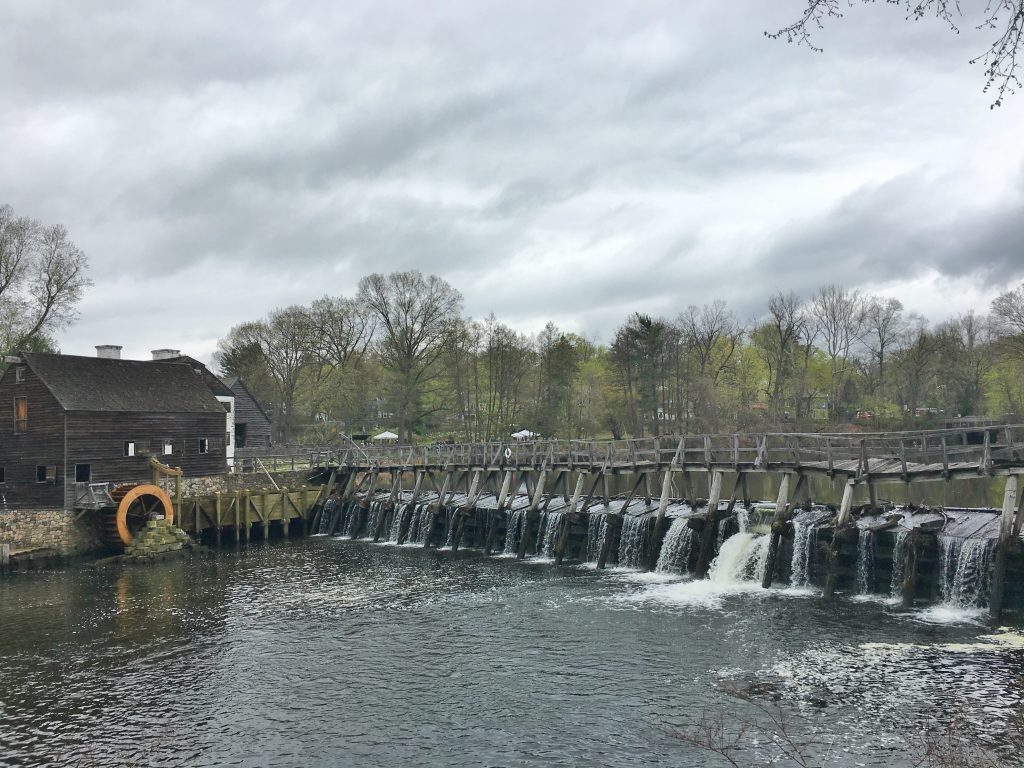 When you arrive at the site, you will walk along a fenced path and step back into time.  Be sure to take a guide that has a map and list of the different attractions, as well as a schedule of timed events.  Interpreters are stationed throughout the grounds to provide information and answer any questions visitors may have.  They work on various tasks, and when appropriate, encourage guests to try as well.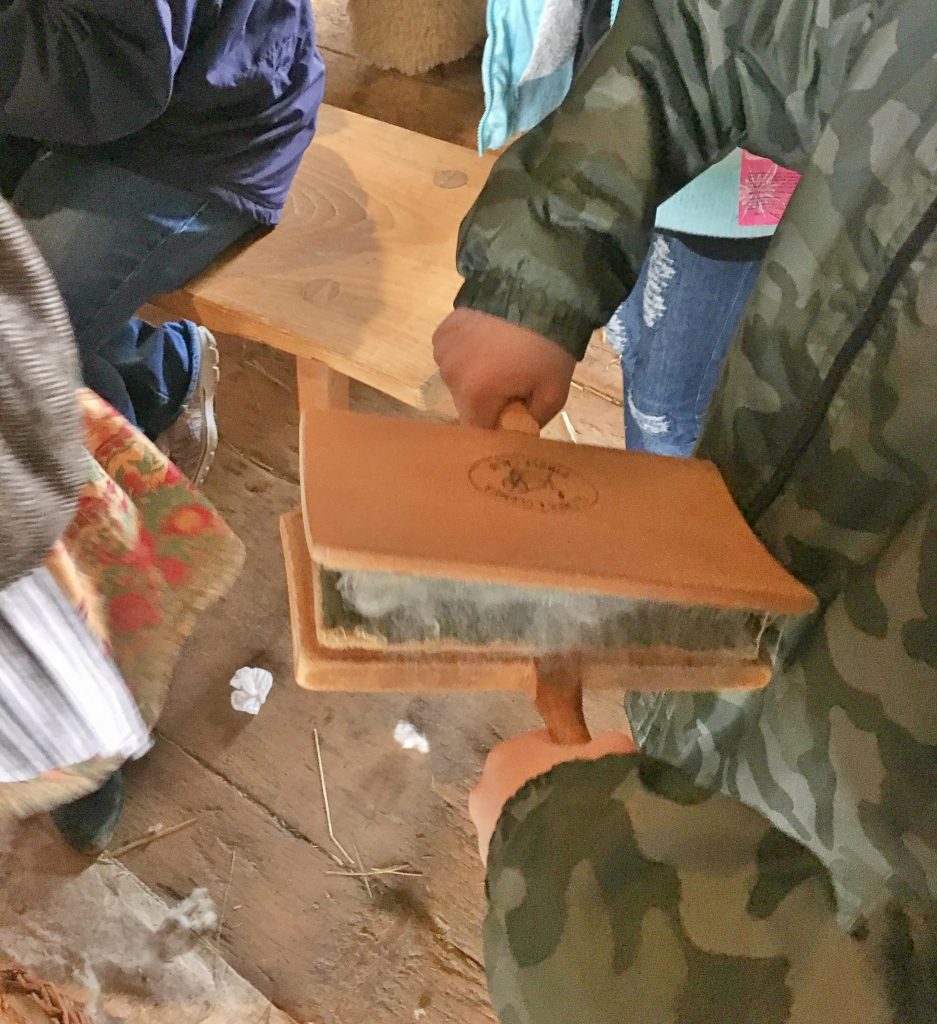 The kids first teased a piece of wool, loosening and spreading it out.  Then they got a chance to card the wool, the process which cleans and separates wool in preparation for spinning.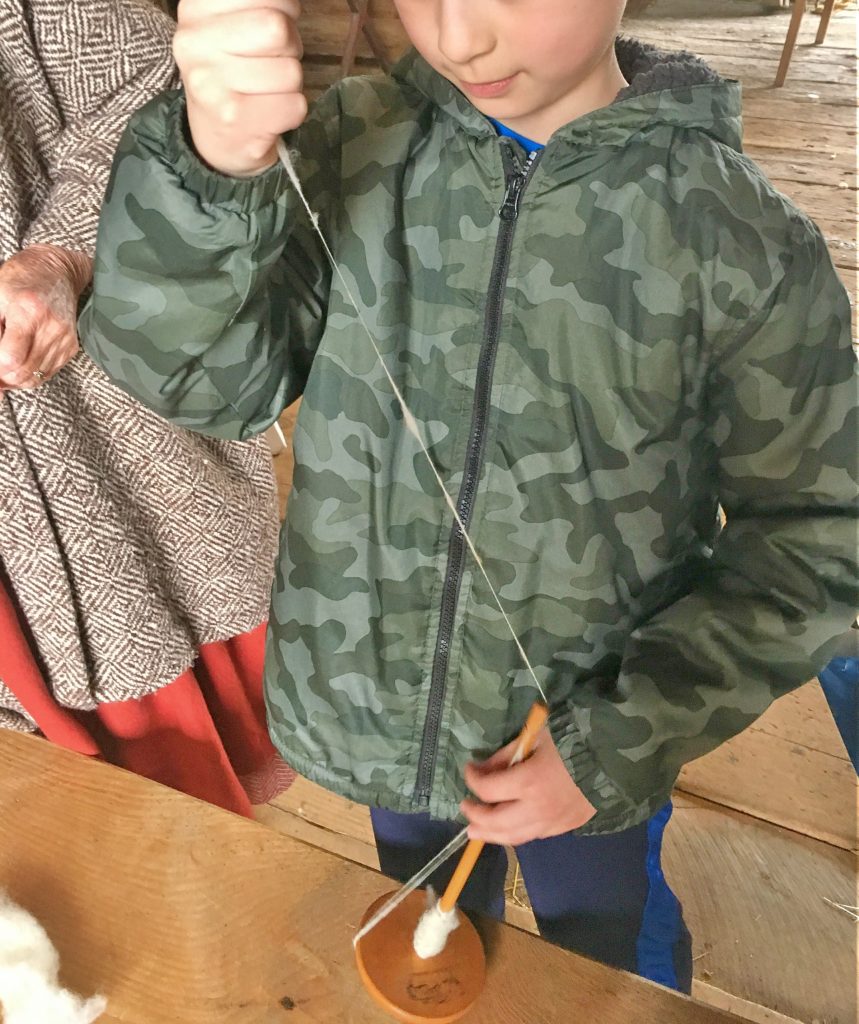 They were then able to use a spinning wheel to hand spin a piece of wool.  It was a lot of fun for them to have such hands-on experiences.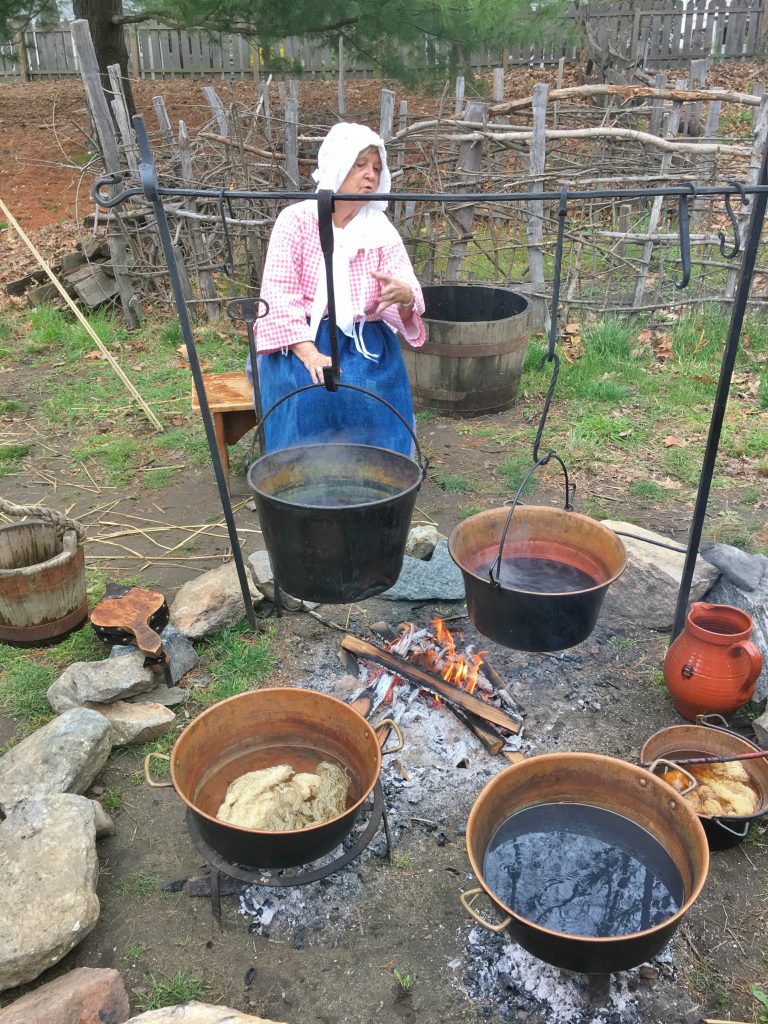 We got to see yarn being dyed using items like onion skins and berries to get the different colors.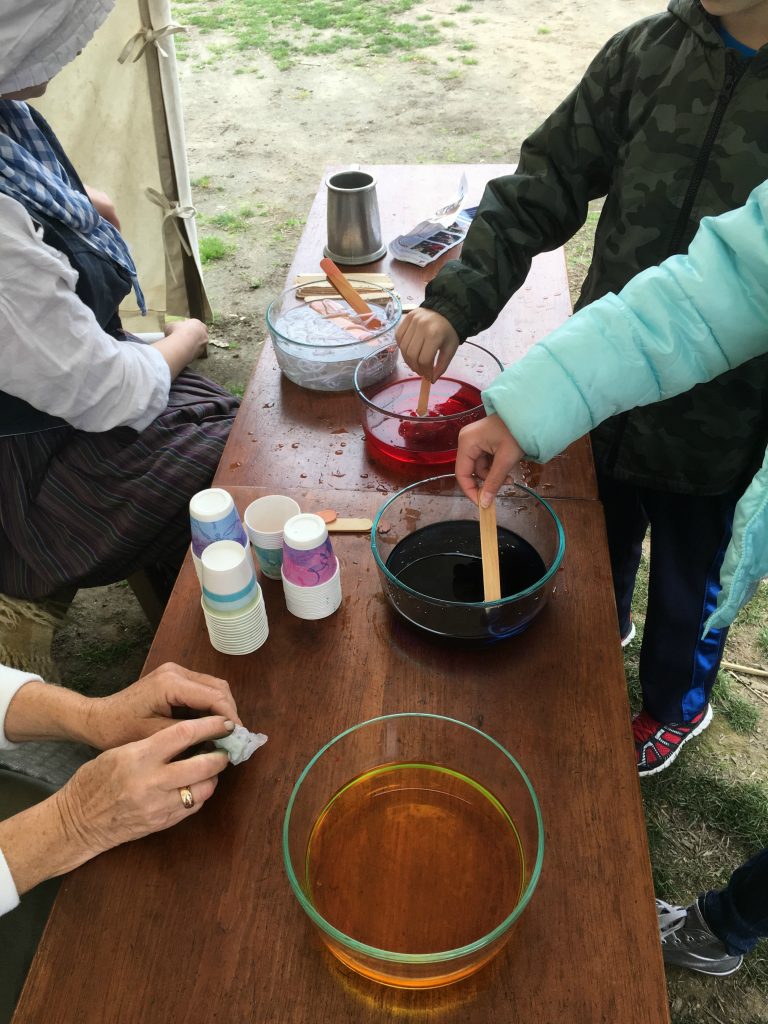 There was an activity station nearby where the kids got to dye their own piece of yarn.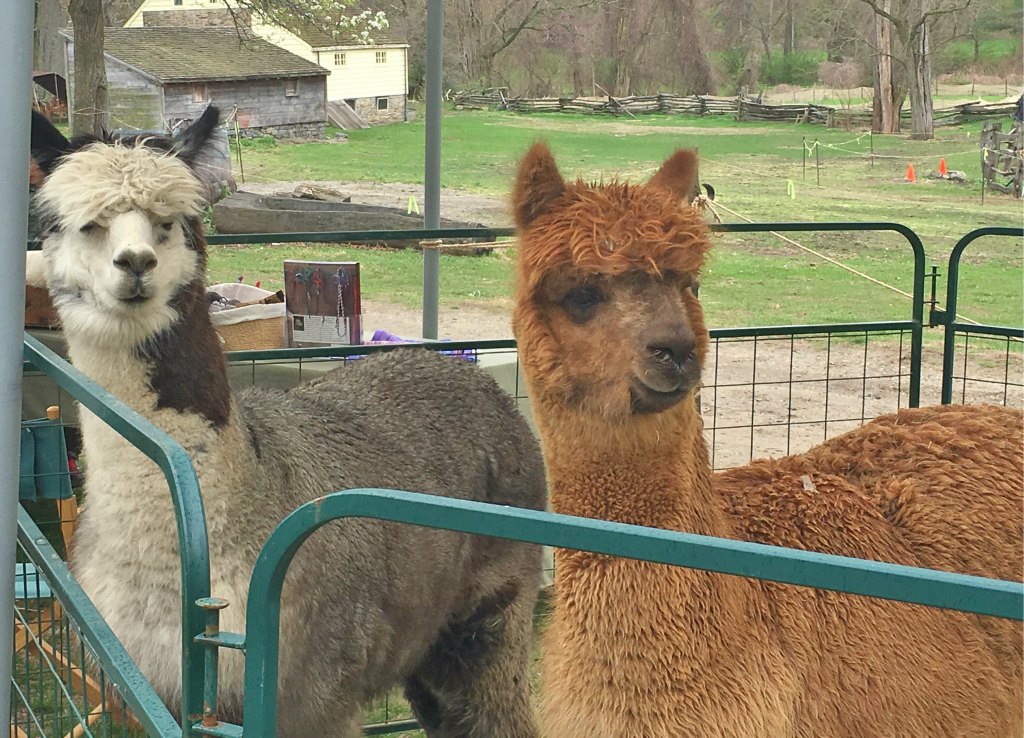 We got to see some very cute alpacas.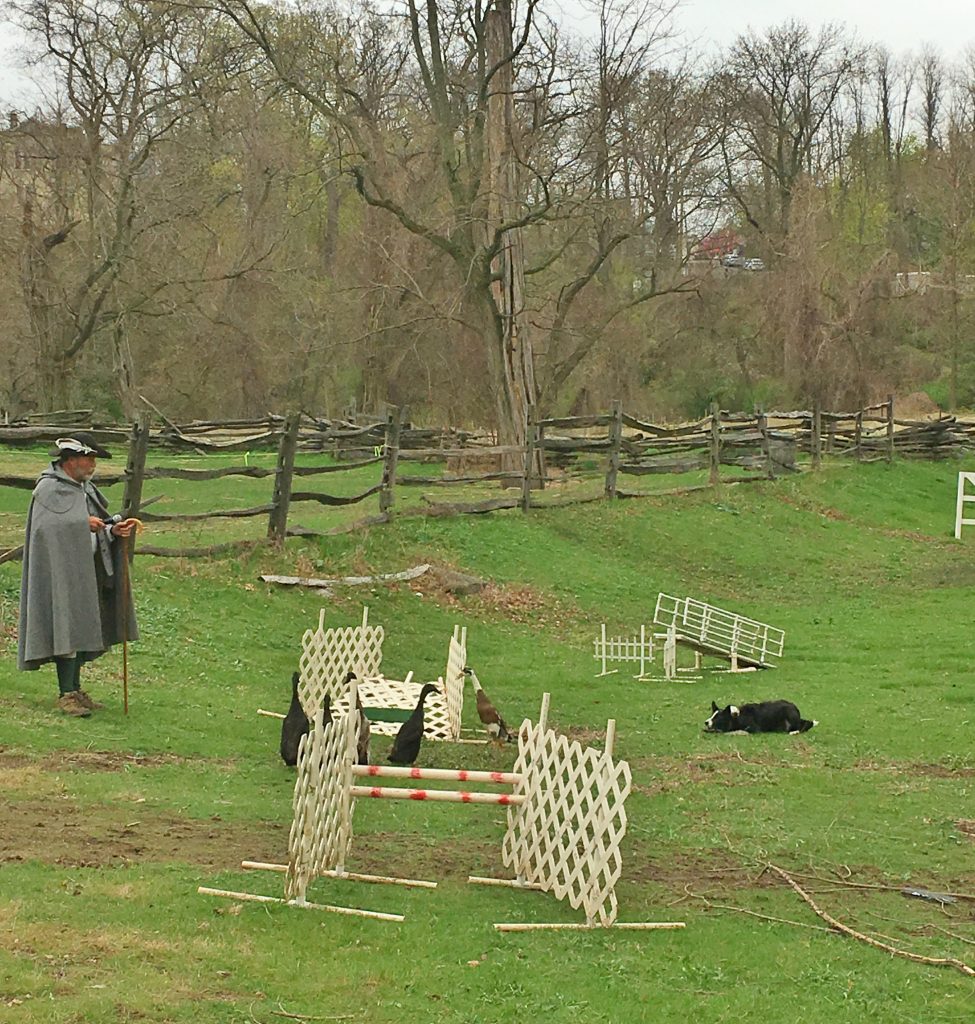 And some duck- and sheep-herding.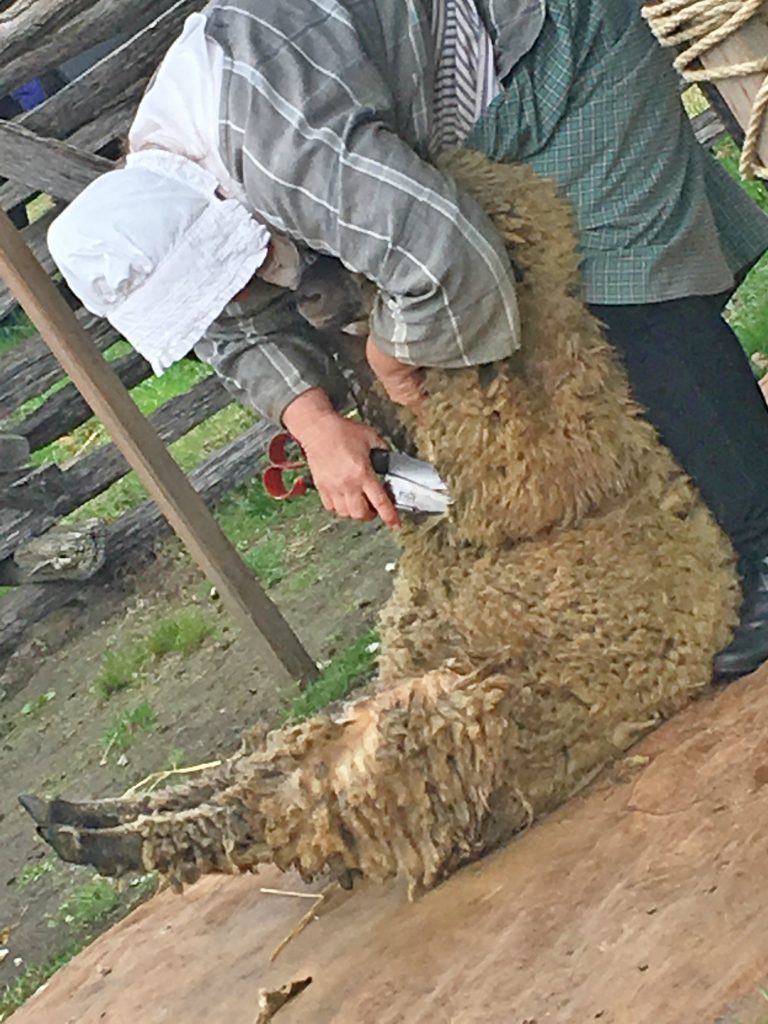 Of course the big highlight of the day was watching a sheep get sheared, using hand-held shears, as it was done back in the 18th-century.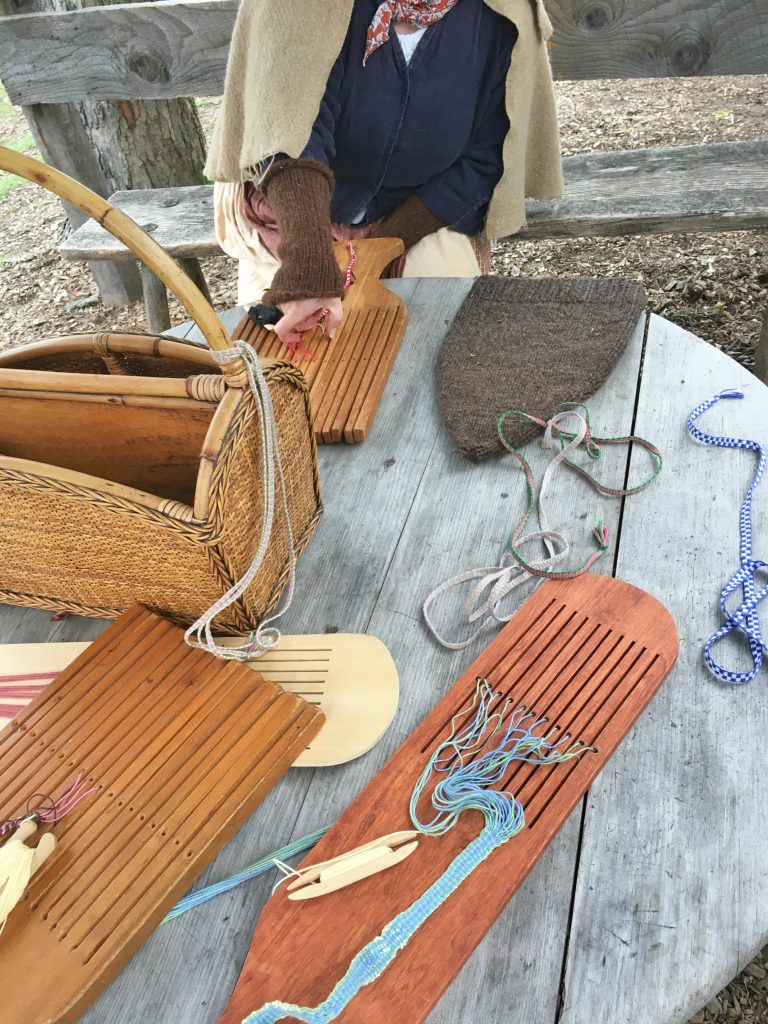 As you walk the grounds you will see different hand-held tools that were used to weave the yarn, as well as some of the larger looms.
As you can see, there is a lot to see and do during the Sheep-to-Shawl Festival (and I didn't show all there is!).  Expect to spend at least two hours wandering the grounds of Philipsburg Manor and enjoying the activities.  This year there will be a fashion show and live music as well.  This is a great way to enjoy an educational, hands-on family day of fun right here in Westchester County!
The Details:
Sheep-to-Shawl Festival at Philisburg Manor
381 N. Broadway
Sleepy Hollow, NY 10591
Dates & Times:  Saturday, April 21 and Sunday, April 22 – 10 AM – 5 PM.
Cost: Online tickets – Free for members, $16/adults, $12/seniors, $8/children 3-17  Onsite tickets – Free for members, $18/adults, $14/seniors, $10/children 3-17.
Parking:  Free parking is available in the small lot at 381 N. Broadway as well in an overflow lot (make a right at the traffic light and signs will direct you to the lot).
Food:  Food is available for purchase onsite or you can bring in your own food.   Picnic tables are available to sit and eat.
Check out the 2018 Program!