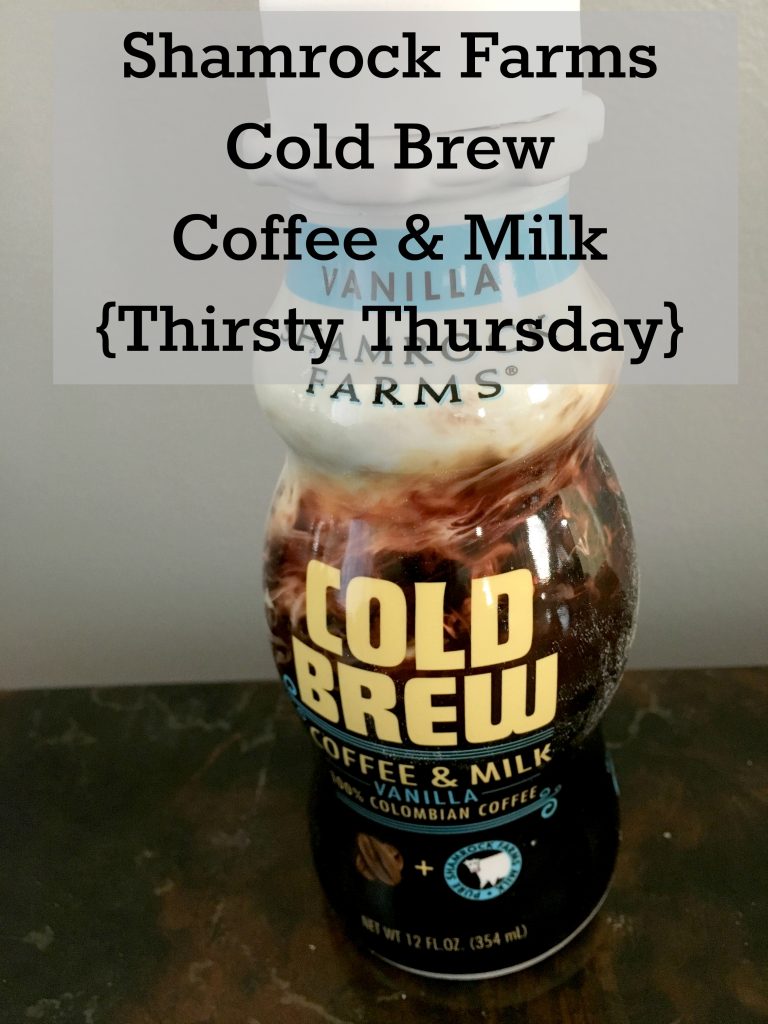 Today's Thirsty Thursday review is all about coffee!  Cold-brewed coffee to be more exact.  Cold brew coffee is made just as the name implies, it's brewed cold.  Fans of cold-brew coffee enjoy the decreased acidity and smoother flavor the coffee has over regular, hot-brewed coffee.  For myself the type of brewing doesn't really matter, I just need the caffeine first thing in the morning!
Shamrock Farms is a family-owned and -operated dairy farm located in Stanfield, Arizona.  Founded in 1922, the farm has a herd of over 10,000 cows and produces a full line of dairy products including milk, sour cream, cottage cheese and more, as well as cold brew coffee.  The cows are never treated with growth hormones and Shamrock Farms uses sustainable practices like 100% recyclable packaging, a manure management system on the farm and a waste-water pre-treatment system at its manufacturing plant.
To make their cold brew coffee, Shamrock Farms brews 100% Colombian beans that they ground and steep in cold water and then add to their milk.  The cold brew coffee line was launched this past fall in Arizona and has been available nationally since early 2017.  I bought this coffee drink at Shoprite but it's also available at many grocery stores including Albertsons, Safeway, Tops, and Publix.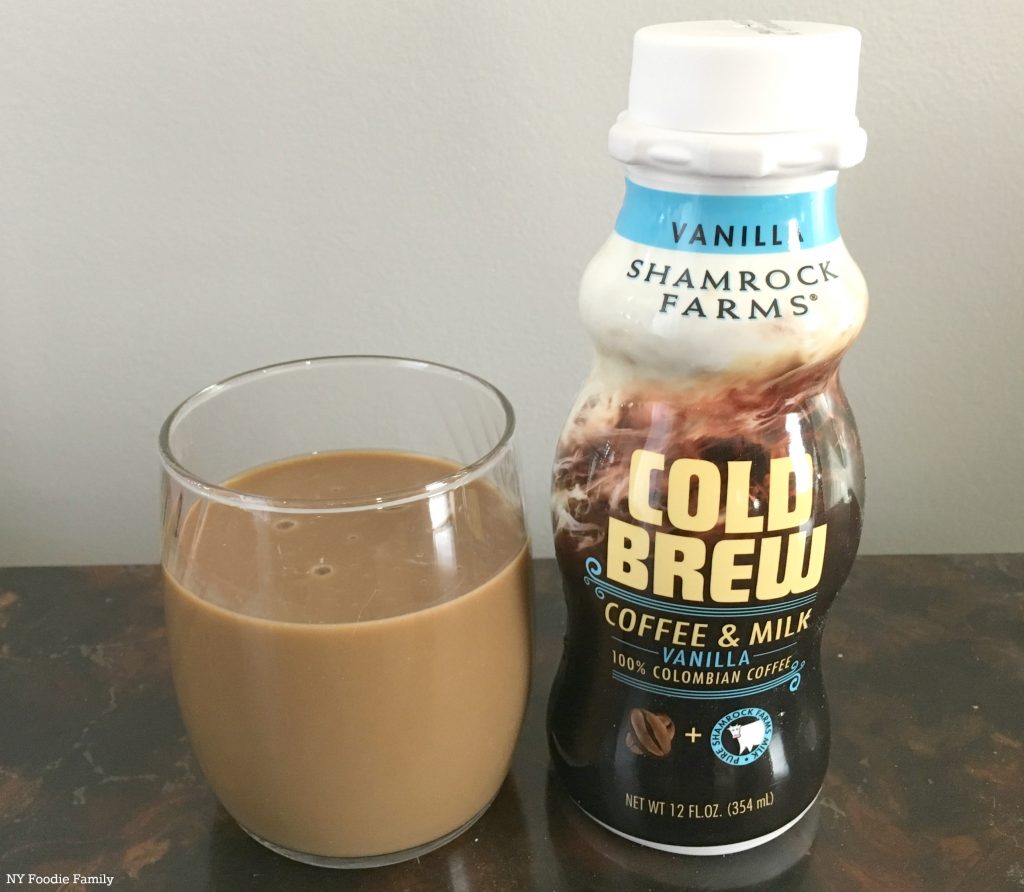 Review:  My husband and I shared a 12 ounce bottle of cold brew.  We tried the vanilla flavor, but it also comes in original and mocha.  We both found the consistency of the beverage to be surprisingly thick.  I enjoyed the flavor of the coffee more than my husband did.  With 22 grams of sugar, this is definitely on the sweet side and not something that I'd drink every day.  However, the sweetness isn't overly powering. I find the $2.99 retail price a bit steep for a 12 ounce bottle.  However, Shamrock Farms offers a $1.00 off coupon on their site.
Verdict:  Worth a try.  Not something to drink every day, but good for an occasional treat, especially when you need a caffeine fix on the go.