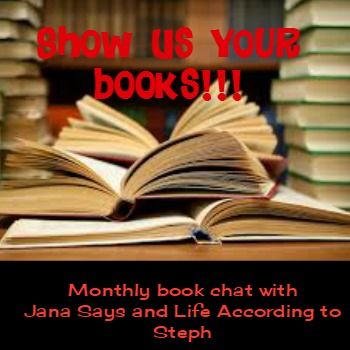 Yeah, it's time once again to blow up my goodreads to-be-read list!  Today I'm linking up with Jana and Steph for their monthly Show Us Your Books link-up to share what I read in September. While I read a bunch of books this month, unfortunately, not many of them were really recommend worthy.  I've listed them by rating below:
5 Stars
No books this month  (Insert sad face here.)
4 Stars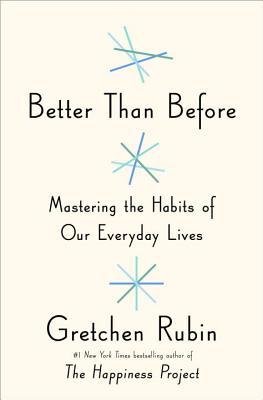 Better Than Before by Gretchen Rubin – I am a big fan Gretchen Rubin.  I loved The Happiness Project and enjoyed Happier at Home.  In this book, Rubin, using research and personal experiences, tackles the subject of habits.  She came up with "The Four Tendencies" framework, and provides a short quiz to help readers identify which Tendency they fall under.  I am an Obliger – while I hate letting others down (outer expectations), I have difficulty following through on things for myself (inner expectations).  Your tendency affects how you operate and how you can change your habits.  While I didn't love this book as much as her first two,  I still enjoyed it and learned more about myself.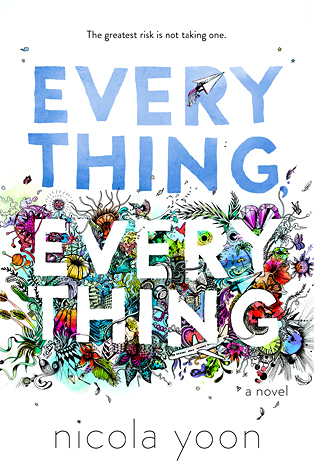 Everything, Everything by Nicola Yoon – This book is a recently published young adult novel.  It tells the story of Maddy, an eighteen-year-old who has a rare disease, and as a result has never left her house.  But then Olly moves in next door.  The two form an unlikely friendship and then eventually a relationship.  Maddy suddenly gets to really experience life and is willing to suffer the consequences. The book is told in e-mails, illustrations and diagrams which make for a quick read.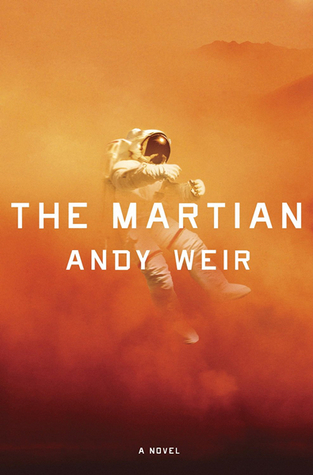 The Martian by Andy Weir – Thank you Lisa for recommending this book.  First she told me I had to read Ready Player One, which I was a bit hesitant to, but then really enjoyed.  This is another book that I would normally not read on my own.  Space, science, Mars….not really my usual reading interests.  But, knowing this was going to be out soon as a movie (which wasn't out yet when I read it) I decided to give it a try.  This book was suspenseful and emotional.  Despite all the technical science and math talk which I kind of skimmed over,  it kept my interest and made me want to continue reading.  Now….to see the movie in the theater or wait for DVD?!!!
The Same Sky by Amanda Eyre Ward – This book tells the very different stories of thirteen-year-old Carla and forty year-old Alice in alternating chapters.  It deals with issues of illegal immigrants in the United States, infertility and adoption.  It's a sad but realistic story that made me appreciate what I have.
3.5 Stars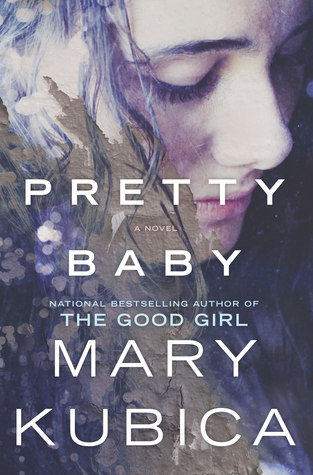 Pretty Baby by Mary Kubica – I wish goodreads let us give half star ratings because this book I rated 3.5 stars.  This psychological suspense book is told from multiple points of view.  In a very condensed summary of this book, Heidi sees Willow on the train platform, holding a baby and eventually ends up helping the girl.   It was suspenseful and had me reading to see how it would end, but it didn't wow me.  I've heard Kubica's previous book The Good Girl was better, so I plan on eventually checking that one out.
3 Stars
Astonish Me by Maggie Shipstead – This book was a recommended read from The Skimm.  It is about ballet dancers and, while not aimed towards ballet lovers, I think it might appeal to readers who have an understanding of the dance world.  It was slow in parts for me and I wasn't a big fan.
Mosquitoland by David Arnold – When I think of one word to describe this young adult novel, "quirky" comes to mind.  This book follows Mim Malone as she embarks on a journey to find her mother.  It's a coming-of-age novel in which Mim discovers things about herself and her family.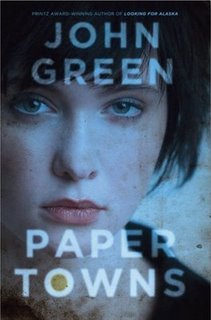 Paper Towns by John Green – I read this young adult novel in anticipation of eventually watching the movie…on DVD.  While I loved The Fault In Our Stars, this one was just okay for me.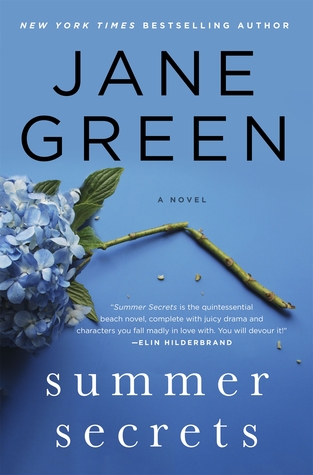 Summer Secrets by Jane Green – I've read and enjoyed a bunch of Green's other chick lit type books.  This one was just eh for me though.  This book revolves around Cat and her struggle with alcohol.  Not sure if it was the subject matter or that I couldn't relate to any of the characters, but this wasn't a favorite read of mine.
2 Stars
Among the Ten Thousand Things by Julia Pierpont – This is a recently published debut novel from Pierpont.  Jack cheats on his wife but his children end up find the box of letters proving his infidelity, which results in his family coming apart.  Very "eh" read for me.  There are much better books out there worth reading.
DNF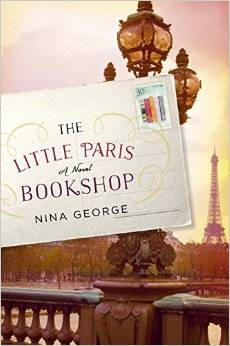 The Little Paris Bookshop by Nina George –  This book was on the New York Times bestseller list for what seems like forever.  While I don't read everything on the NYT list, I often use it as a guide when I'm looking for something new to read.  I decided to give this book a try and wanted to like it.  A book about a bookseller sounds like my type of read.  But I'm not even sure I made it to the 50 page mark with this one.  It was wordy and just didn't capture my interest.  That's not to say that I won't give this one another try.  Just not in the near future.