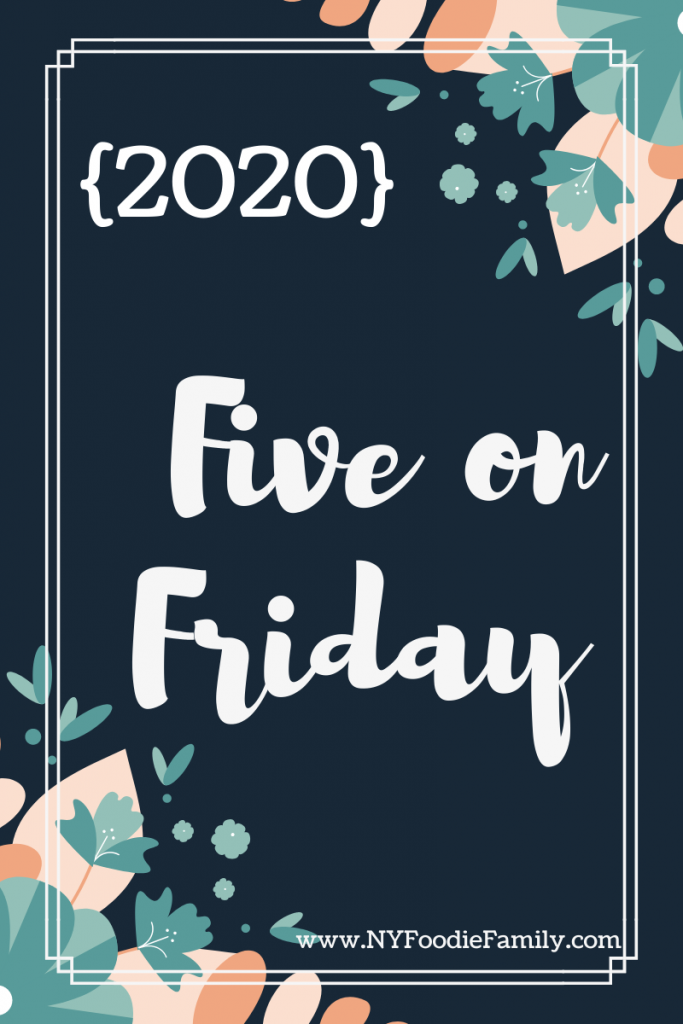 Happy Friday! Since we turned the clocks back last weekend and it gets dark at 5 PM, I'm all about getting into my PJs when I come home from work! It's all about the cozy for me. Sadly, all the leaves are falling off the trees and the ones that are left are turning brown…..winter is coming! However, we are currently experiencing 68 degree temps, that are continuing into the weekend, so I am NOT complaining! This has been a very stressful week with the election. I don't like talking politics on social media and my blog. However, the anxiety has been high this week! Here are five from this week:
1.Halloween – Halloween was almost non-existent for us this year. My 12 and 14-year old are getting too old for trick-or-treating. My son didn't even want a costume this year! He went to his friend's house and hung out for the evening. My daughter, barely got dressed up as a bunny and went to a friend's get-together. There were no trick-or-treaters in the neighborhood. So, while waiting to do child pick-up duty, Dana and I ate homemade pizza and watched the Great British Baking Show!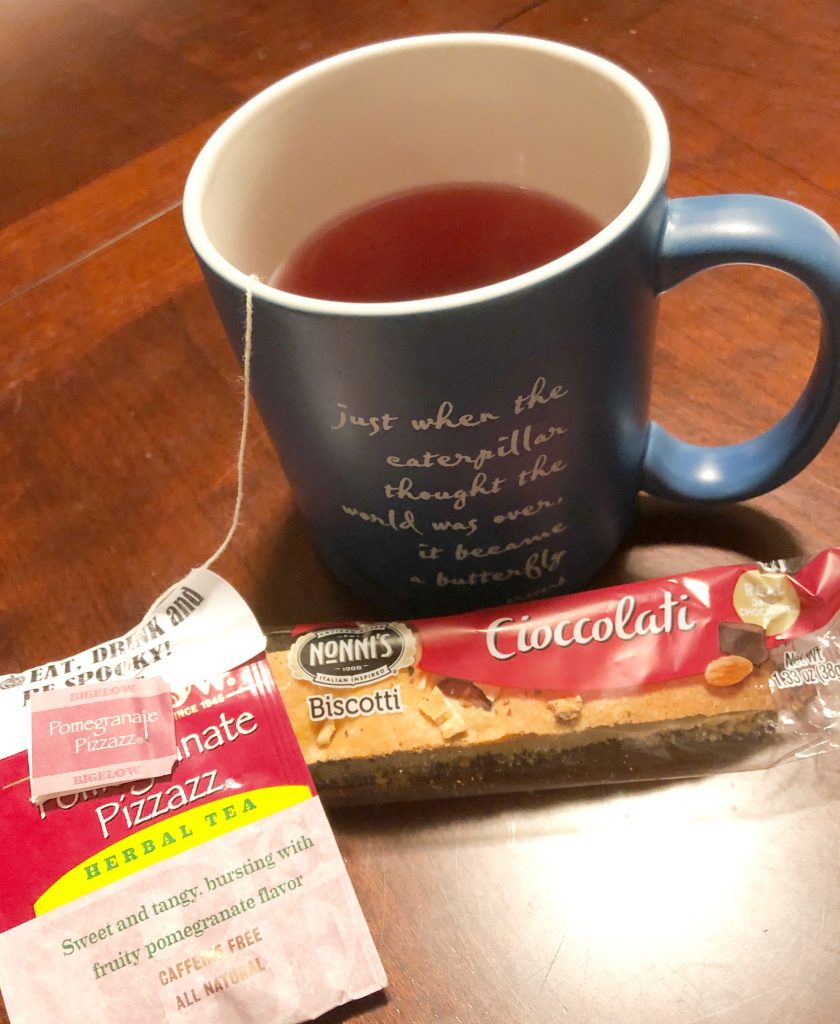 2. Spirit Week – Last week was spirit week at work. From wearing pink for breast cancer month, to crazy sock day and Halloween costumes, each day was something different. It was a lot of much needed fun in the office. I didn't even take a picture of me in my "deer" headband costume! Some of us brought candy for our colleagues to "trick-or-treat" around the office. However, one of my colleagues was handing out these tea and biscotti treats. I thought it was such a unique and fun adult treat, instead of candy.

3. Watching – This weekend I watched Holidate on Netflix. It was a cute, mindless movie. I also finally finished season 1 of Emily in Paris. Dana and I visited Paris years ago, pre-kids, in February. It was pretty cold. Watching Emily in Paris has made me want to go back in the spring or summer!


4. Reading – I am finishing up reading Followers by Megan Angelo. It's about the future of social media with a sci-fi angle. I'm not loving it and think I should have stopped reading it awhile ago. However, I'm too invested now, so I'll hopefully finish it this week. Up next I have Jodi Picoult's new book, The Book of Two Ways, which I'm excited to read.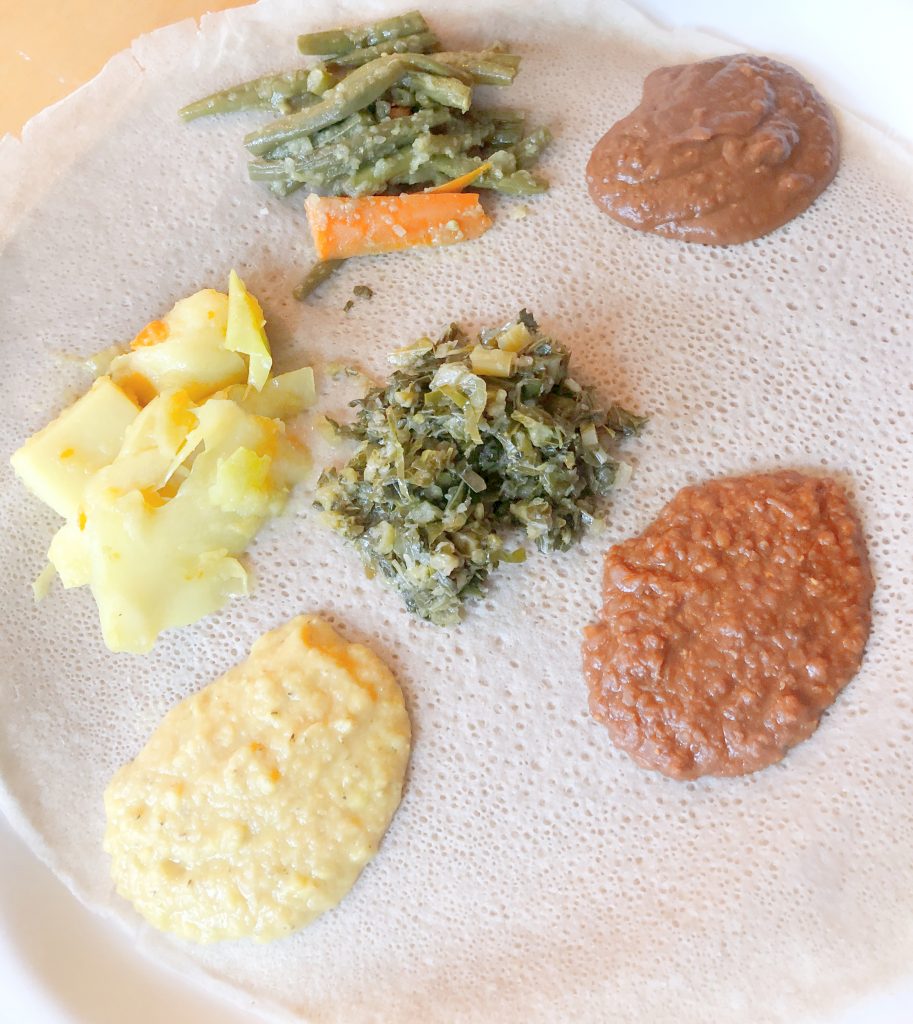 5. Eating – We tried a new-to-us Ethiopian restaurant, Lalibela over the weekend. We enjoyed an avocado salad arepas, a cheese empanada and this vegeterian/vegan sampler platter. You eat with your hands using the injera (flatbread) to scoop up the different dishes. It was sooo good!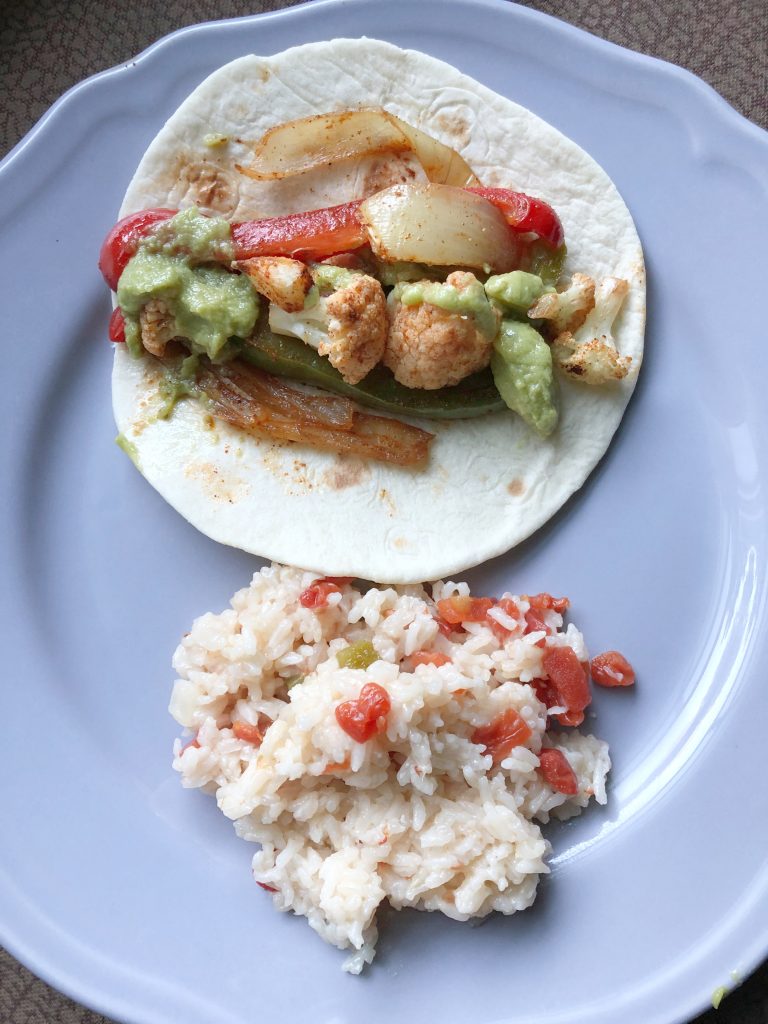 I made one of our go-to dinners again this week, Sheet pan Cauliflower Fajitas.
ICYMI this week on the blog: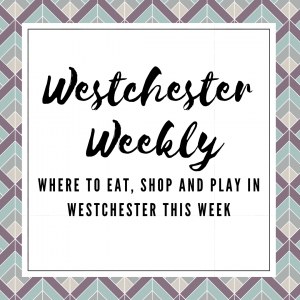 Wednesday I shared this week's Westchester Weekly.
Sharing with Friday Favorites. Have a great weekend!