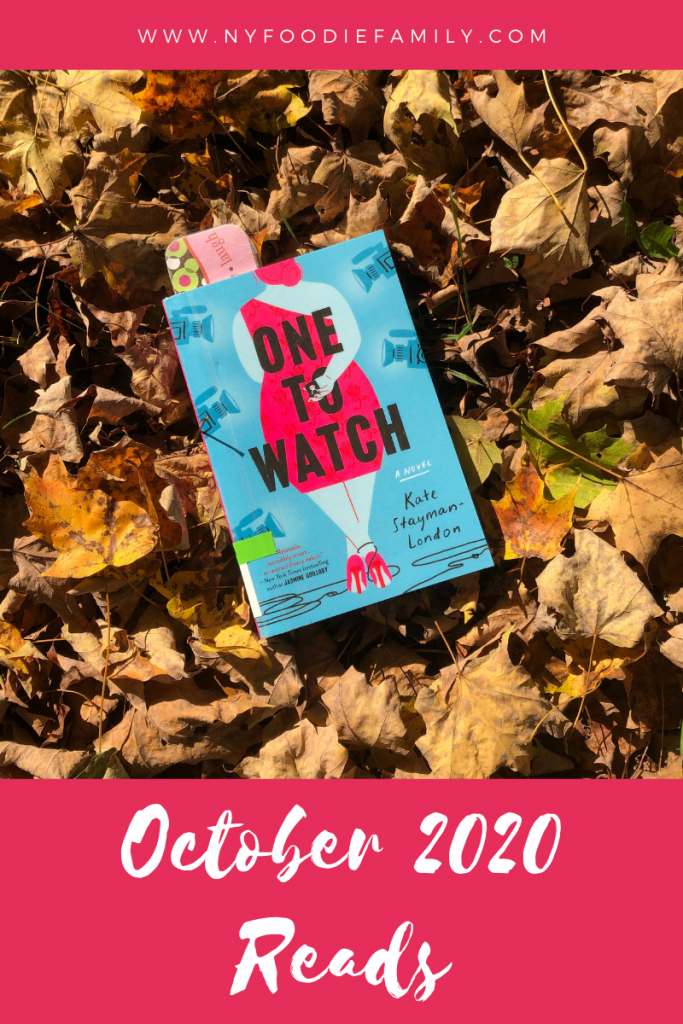 Another month has flown by. My reading has continued to slow down, but I think part of the problem is that I haven't been reading very good books. Most of my books this month were 3 star, "okay" reads. We are almost half-way through November and I am going to continue my tradition of reading some holiday books over the next month and a half! These will hopefully be light, quick, enjoyable reads! I'm sharing my October 2020 reads with Steph and Jana's monthly Show Us Your Books linkup.
3 Stars

Darling Rose Gold by Stephanie Wrobel – (Mystery/Thriller – March 2020) – A twisted mother/daughter relationship resulting in a dark and disturbing read. I honestly couldn't decide who was crazier!

Get a Life, Chloe Brown by Talia Hibbert – (Contemporary Romance – November 2019) A cute romance book about a chronically ill nerd and a red-headed apartment super/artist. I found the couple to be so awkwardly cute. A fun, light read.

Whisper Network by Chandler Baker – (Contemporary/Mystery -July 2019) A group of women working in corporate America take a stand when one of their male colleagues will likely become the next CEO. This book is a mixture of the #metoo movement and a mystery. However, I found it to be a very slow read.

You Are Not Alone by Greer Hendricks and Sarah Pekkaner – (Mystery/Thriller – March 2020) A lonely girl witnesses a suicide. Then she meets sisters who befriend her and help her turn her life around. But is it too good to be true?

4 Stars

Feels Like Falling by Kristy Woodson Harvey – (Contemporary Romance – April 2020) – Two strangers end up helping each other out and forming a deep friendship. With likable characters, this was a fun, light read.

Goodnight Beautiful by Aimee Molloy – (Thriller/Mystery – October 2020) A newlywed couple move from the city to upstate NY. The The husband, a therapist sees his patients in the perfect office, in the basement of the house. He doesn't know that a vent in the ceiling allows everything that is said to be heard in the house. Then one stormy night, he ends up disappearing. This thriller had lots of twists that made for an enjoyable read.


One To Watch by Kate Stayman-London – (Contemporary Romance – July 2020) A plus-sized fashion blogger becomes the next star of a Bachelorette-esque show. Are the guys there for the "right reason" and can she find love? As a fan of the Bachelor/Bachelorette series, I found this to be a fun read.
You may also enjoy reading: