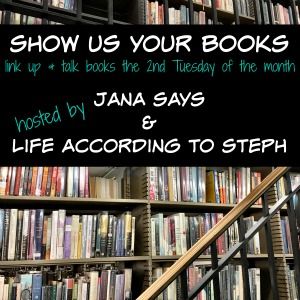 Today I'm joining Steph and Jana's monthly Show Us Your Books linkup to share my October 2016 reads.  October wasn't a great reading month for me.  I only read seven books, which is on the low end for me.  Recently, I've been struggling with finding time to read.  I have books that I want to read, but I've only been reading in snippets  – a few minutes in the car while waiting to pick up the kids from after school activities, a few chapters before bed, etc.  There's just so many other distractions.  Darn you Netflix!  Add in podcast listening, magazine reading, cooking, cleaning and the whole parenting thing and reading has been relegated to the bottom of my list of things to do.  November is not off to a great start either, but I'm hoping my reading time will pick up soon!  Here's my October 2016 reads, ordered by rating.
2 Stars
Only Daughter by Anna Snoekstra – A young woman pretends to be Bec Winter, a girl who disappeared back in 2003.  Bearing enough resemblance to Bec, the girl thinks that this will give her a fresh start.  But soon she discovers that it's difficult impersonating someone she doesn't know, especially when her family is acting very strange.  The woman realizes that whoever took Bec may still be out there. This book is a psychological thriller and is a quick read.  I read that the movie rights have been sold for this book.  This might be a rare occasion where I like the movie better than the book.  I didn't connect to or find any of the characters likable.  Plus, I found the whole premise that this woman could impersonate someone and no one questions it so unbelievable.
3 Stars
Anne & Henry by Dawn Ius – This YA book is a modern retelling of the story of King Henry VIII and Ann Boleyn.  The story takes place at Medina Academy in Washington, where Henry is President of the student council and dating Catherine.  But then Anne shows up and he becomes infatuated with her.  Romance ensues but things don't end well.  Ever since reading Philippa Gregory's historical fiction books, I've enjoyed reading about the Tudor period. I didn't find this retelling enjoyable and the ending of the book was infuriating.  However, it may be a fun read for a high schooler, who is learning about the Tudor era.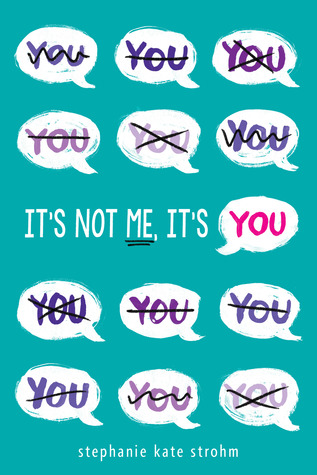 It's Not Me, It's You by Stephanie Kate Strohm – This is a recent contemporary YA release.  You can read my full review of the book on the Kiss The Book blog.
London Bridges by James Patterson – This is the 10th book in Patterson's Alex Cross series.  Somehow I missed reading this one when reading this series.  It's a quick, suspenseful read but nothing special.
Pretty Little Liars by Sara Shepard – I was on a YA kick this month!  I finally read this first book in the Pretty Little Liars series.  If I was in high school I think I'd really like this series.  As an adult I think it was an okay read.  It has high school drama as well as some mystery and suspense.  Though not in a huge rush, I'm probably going to continue with the series.  I watched the first episode of the show on Netflix and it followed the book pretty well.
Private Paris by James Patterson & Mark T. Sullivan – This is the 10th book in the Private series, featuring Jack Morgan and his private, worldwide investigative firm.  I recently realized that I skipped some of the books in the series and have been trying to go back and read the ones that I've missed.  I find this series to be hit or miss and this book was just okay.  It fit my need for a quick, suspenseful book though.
4 Stars
The Girl Before by Kena Olsen -The only life Clara Lawson has known has been the one she's lived with Mama and Papa G and her husband Glen.  Her husband took over his father's business and Clara's job was to groom and teach the new girls in preparation for their later life with clients.  But then their home is invaded and Clara is taken away and separated from Glen.  Institutionalized, she is questioned about her husband's activities.  As information is revealed to her, Clara eventually starts to question the life she has lived and who she really is.  Told in alternating chapters between the past and present, this book was a bit on the disturbing side but engrossing.