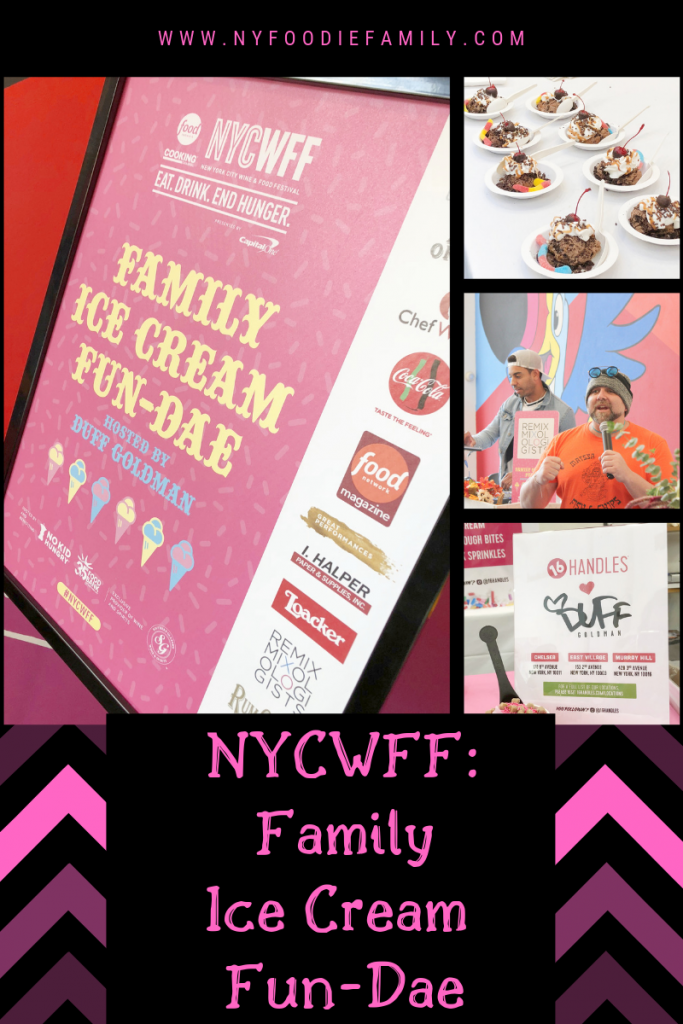 (NY Foodie Family was given media passes to the NYCWFF Family Ice Cream Fun-dae. As always, all opinions are our own.)

Does your family love ice cream as much as our does?! If you want to enjoy a fun-filled afternoon together eating all the frozen treats, check out the New York City Wine and Food Festival's (NYCWFF) Family Ice Cream Fun-dae.
This year the Ice Cream Fun-dae takes place on Sunday, October 13th at SECOND. event space in Chelsea. The event is hosted by Duff Goldman and features ice cream treats from popular ice cream purveyors in and around the city.
We attended last year's Family Ice Cream Fun-Dae and got to enjoy some of these tasty treats: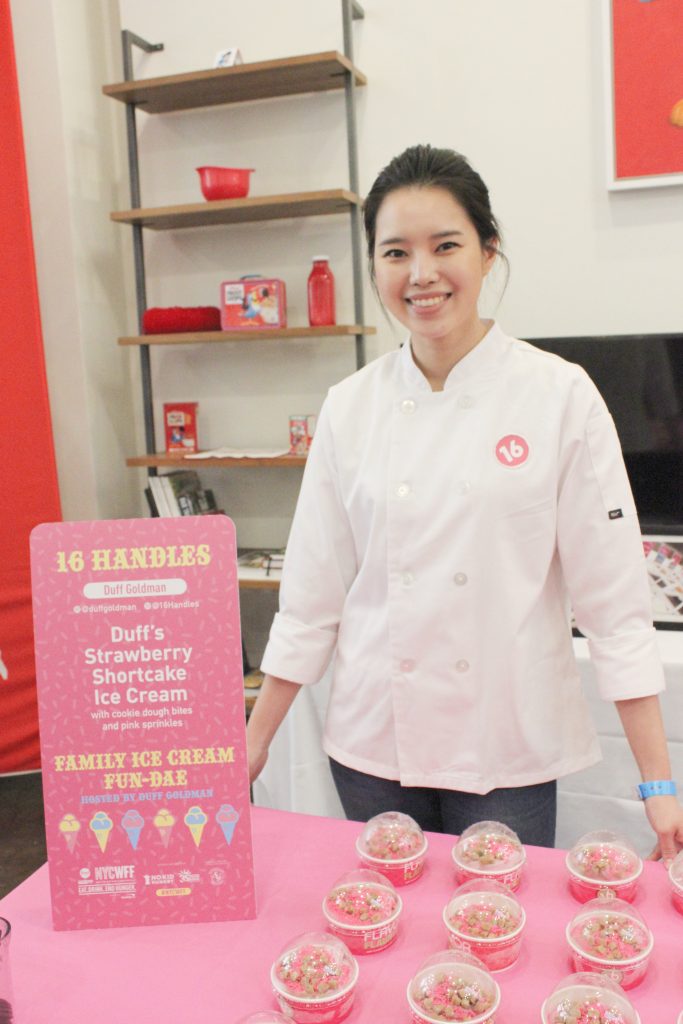 16 Handles served Duff's Strawberry Shortcake Ice Cream with cookie dough bites and pink sprinkles.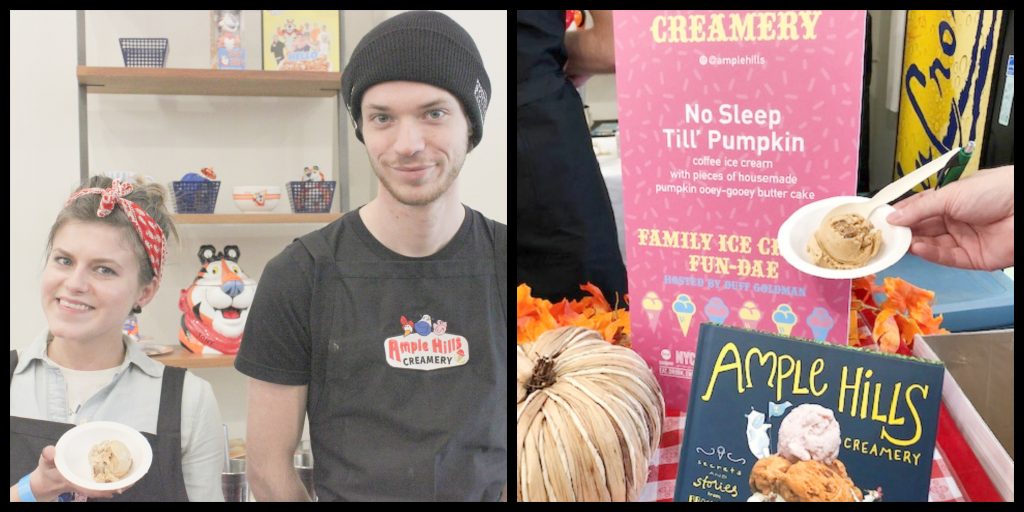 Ample Hills Creamery had "No Sleep Till' Pumpkin" which was coffee ice cream with pieces of housemade pumpkin ooey-gooey butter cake.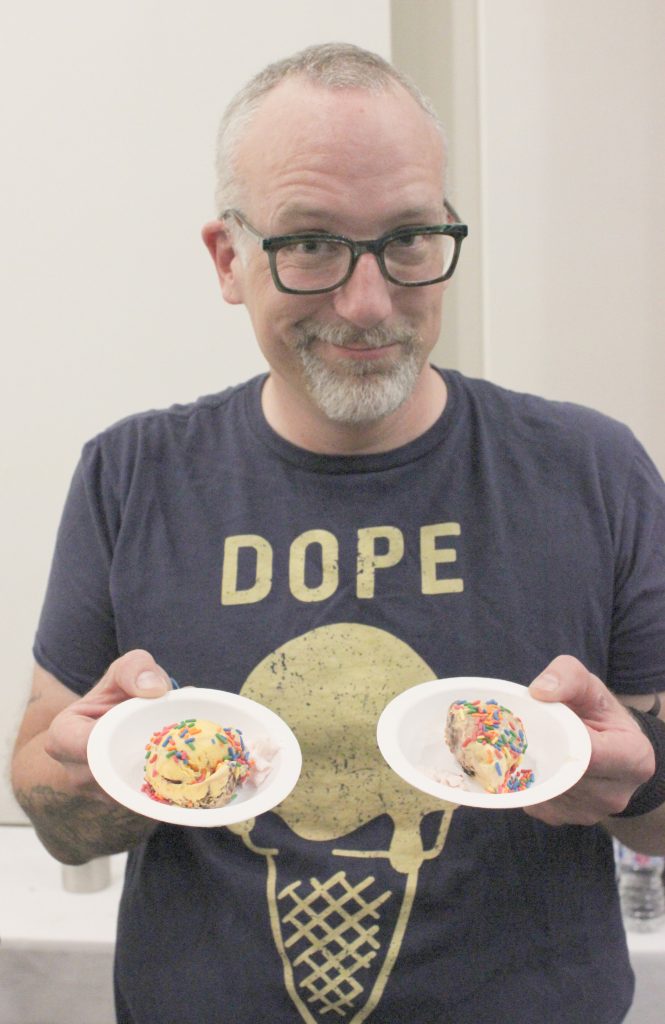 Big Gay Ice Cream had Birfdae Cek Ice Cream with Strawberry Whipped Cream. Yes, that's the correct spelling.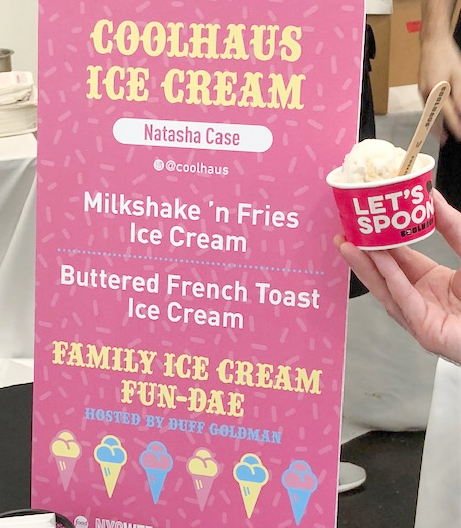 Coolhaus Ice Cream was serving two of their ice cream flavors, Milkshake 'n Fries (Salted Tahitian Vanilla Bean Ice Cream, Shoestring French Fries and Milk Chocolate Milk Balls) and Buttered French Toast (Buttered Brown Sugar Ice Cream with Pecan Pralines, Cakey Toast Pieces and a Maple Swirl).
Davey's Ice Cream had Chocolate Mud Sundaes with homemade brownie crumb soil, candy critters, cookies n' chocolate ice cream with gooey caramel sauce and a cherry.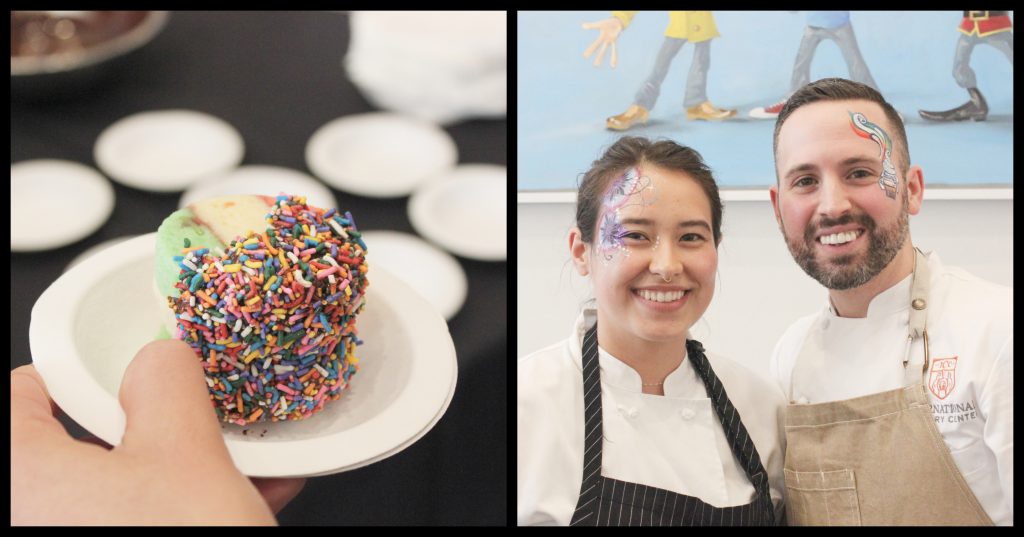 Gigante's Restaurant and Bar was serving Rainbow Cookie Ice Cream. Honey-almond nougat was sandwiched between rainbow cookies and rolled in sprinkles.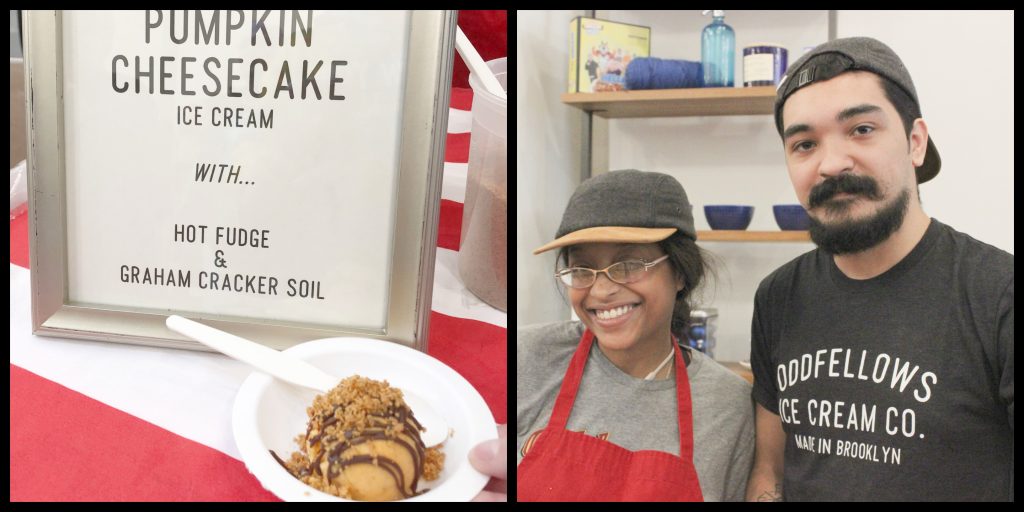 Odd Fellows served Pumpkin Cheesecake Ice Cream with Hot Fudge and Graham Cracker Soil.
Original Chinatown Ice Cream Factory had Mini Green Tea and Cookies & Cream Milkshakes.
This year's ice cream line-up includes a couple of favorites from last year, including Big Gay Ice Cream, Davey's Ice Cream and the Original Chinatown Ice Cream Factory. However, this year there are many new ice cream shops participating including Minus10 Ice Cream, Llama Ice Cream, Eggloo, Yum Actually and so many more! Even one of Westchester County's beloved ice cream shops, Penny Lick Ice Cream Company will be there for the first time!
Be sure to arrive to this event early! Once you enter the space, you are free to eat whatever ice cream treats you want. If you really like something, feel free to have seconds! However, my husband and daughter can tell you, after sampling one of every ice cream treat at last year's event, they were stuffed!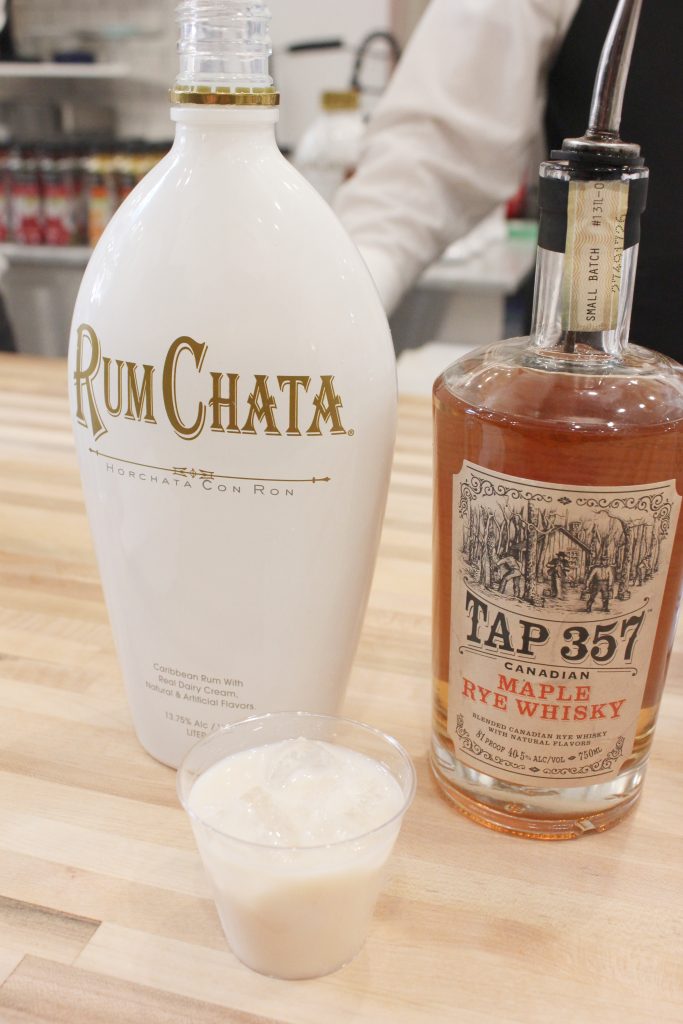 There are special cocktails for adults as well. Last year, there was a FrappaChata with whipped cream and a RumChata French Toast (RumChata with Maple Whiskey).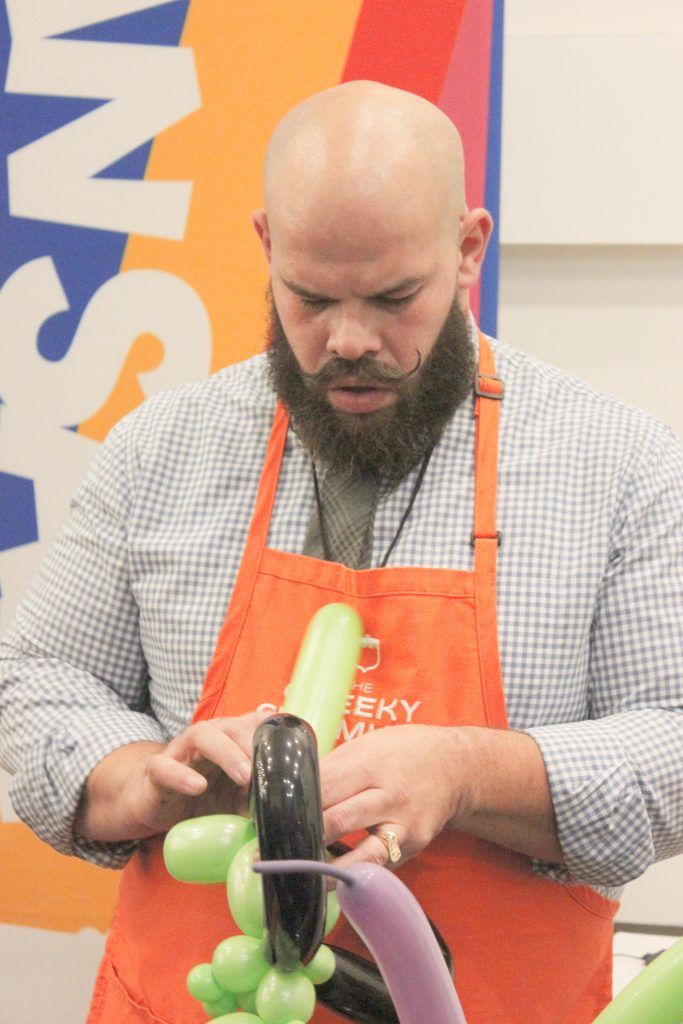 Besides getting your fill of ice cream there is other fun to be had. There are face painters, balloon artists, interactive stations for kids, and a DJ playing music.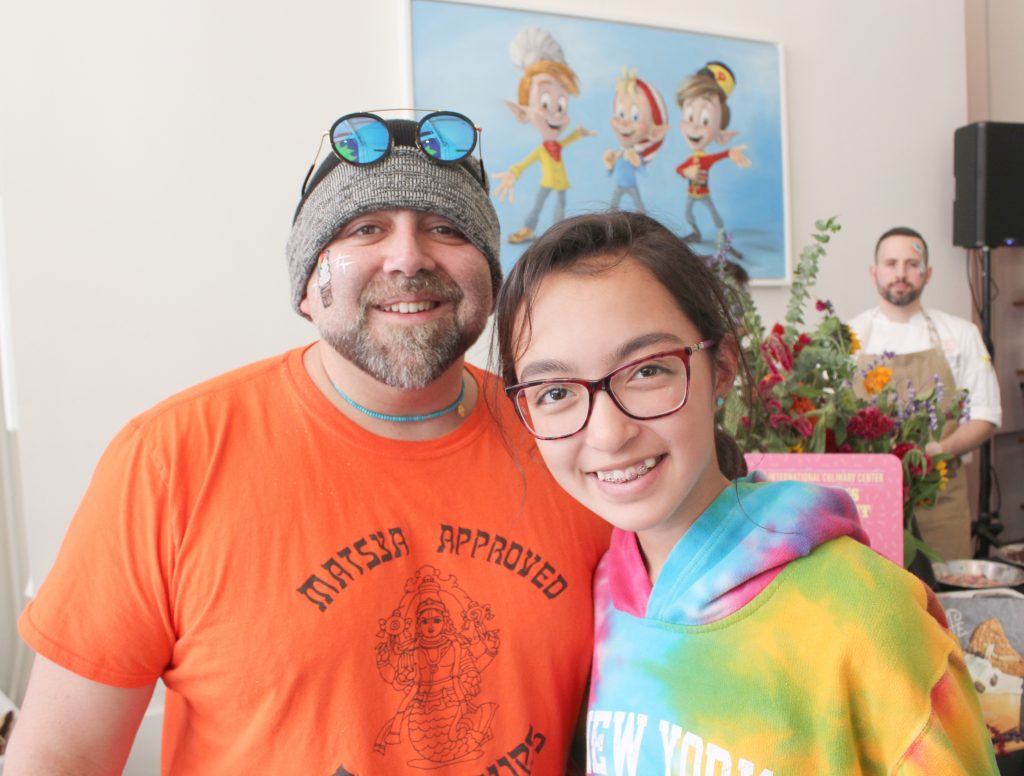 Of course, one of the highlights of our visit was getting to meet Duff Goldman! He autographed souvenir bowls and was available for pictures. It was a fun and tasty day out for my husband and daughter and one that they still talk about!

The Details:
NYCWFF Family Ice Cream Fun-dae
SECOND.
849 6th Avenue
New York, NY 1001
Date: Sunday, October 13
Time: 11:30 AM – 1:30 PM
Tickets: $95/adults, $40/kids