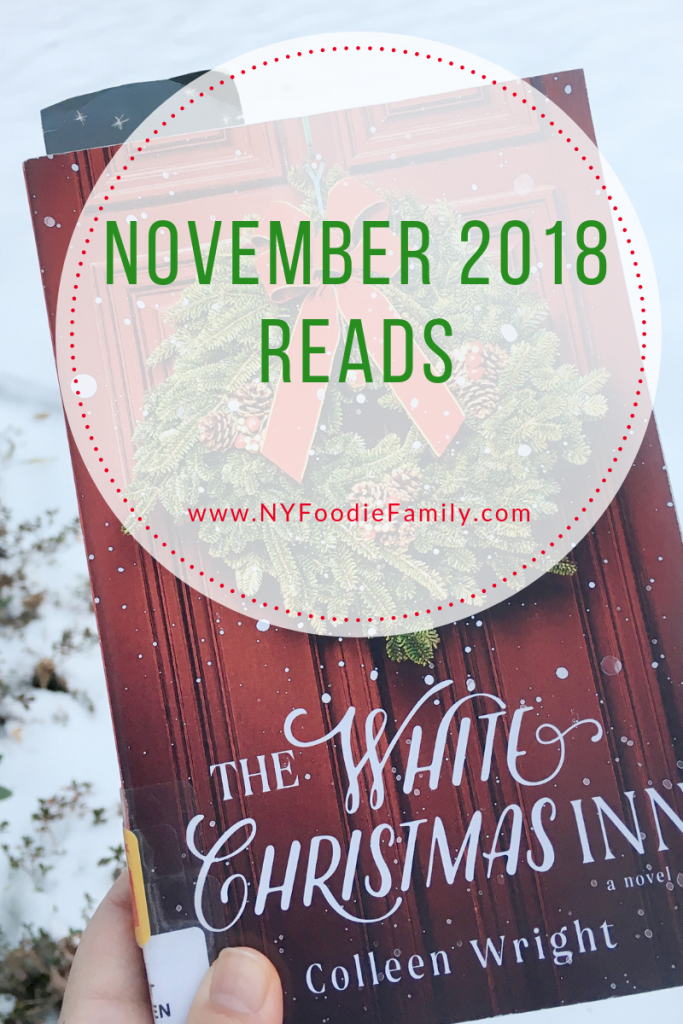 (This post contains affiliate links.  Please read our Disclosure Policy for additional information.)

It's the second Tuesday of the month and time to share my November Reads with Steph and Jana's Show Us Your Books link up. November was a slow reading month for me, with only five books read.  None of them were horrible reads, so I can't complain.  I am disappointed though that I didn't get to read a non-fiction book this month, which I was trying to do. Here is what I read last month:
3 stars:

As the Cookie Crumbles by Leslie Budewitz – Erin Murphy works at Murphy's Mercantile, a gourmet specialty food store. In seems that she also likes to help solve murder investigations on the side. This is a Christmas-themed cozy mystery that I found to be just okay. This is number five in the Food Lovers' Village Mystery series. I normally don't like to read books in a series out of order, but I read this one because I wanted a Christmas read. I didn't enjoy this book enough to read more in the series.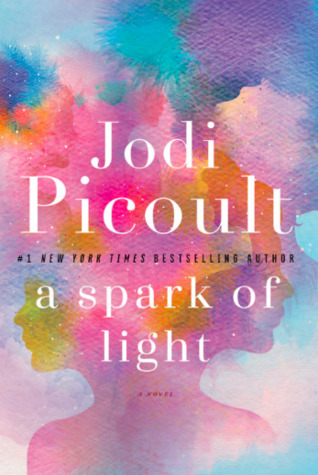 A Spark of Light by Jodi Picoult – Jodi Picoult is one of my favorite authors. I enjoy that she brings attention to controversial topics and writes from different perspectives. A Spark of Light is her newest book that deals with abortion and gun control. While the topics are big ones and will never be solved from a book, I think they are important ones that need to be discussed. Unfortunately, I wasn't a fan of the book. I didn't like the format, as it's told going back in time the same day. I also felt like it was unfinished, with so many story lines and questions left unanswered.
4 stars:
Dating You/Hating You by Christina Lauren –  Carter and Evie meet at a Halloween party.  They hit it off and are attracted to each other.  But after their companies merge, they discover that they will be competing against each other for a spot in the new company.  This is my second Christina Lauren book and I enjoyed it a lot!  I thought that this was a cute contemporary romance and found it interesting to see how cutthroat the Hollywood agent business is.  I can't wait to read more of this duo's books!
Tear Me Apart by J.T. Ellison – Teenager Mindy Wright is a competitive skier with hopes of making it on the Olympic team.  But during surgery after a skiing accident, doctors discover that she has a rare form of leukemia.  A stem cell transplant is needed to help save Mindy's life.  But when her parents are tested and neither is a match, they learn that Mindy is not their biological daughter. This is a suspense/thriller read which had a bunch of surprises.  
The White Christmas Inn by Colleen Wright – Jeanne and Tim are owners of The White Christmas Inn but are facing financial difficulties and are not sure how much longer they will be able to keep the Inn open.  Due to a big snowstorm, there possible last Christmas at least results in a full house at the Inn, when travelers get stranded.  Each guest has his/her own issue that they are dealing with, which because this is a Christmas story, results in a happy ending for all.  I enjoy reading Christmas stories around the holidays.  While this was of course a feel-good, story with Hallmark Movie potential, I didn't think it was overly sappy.