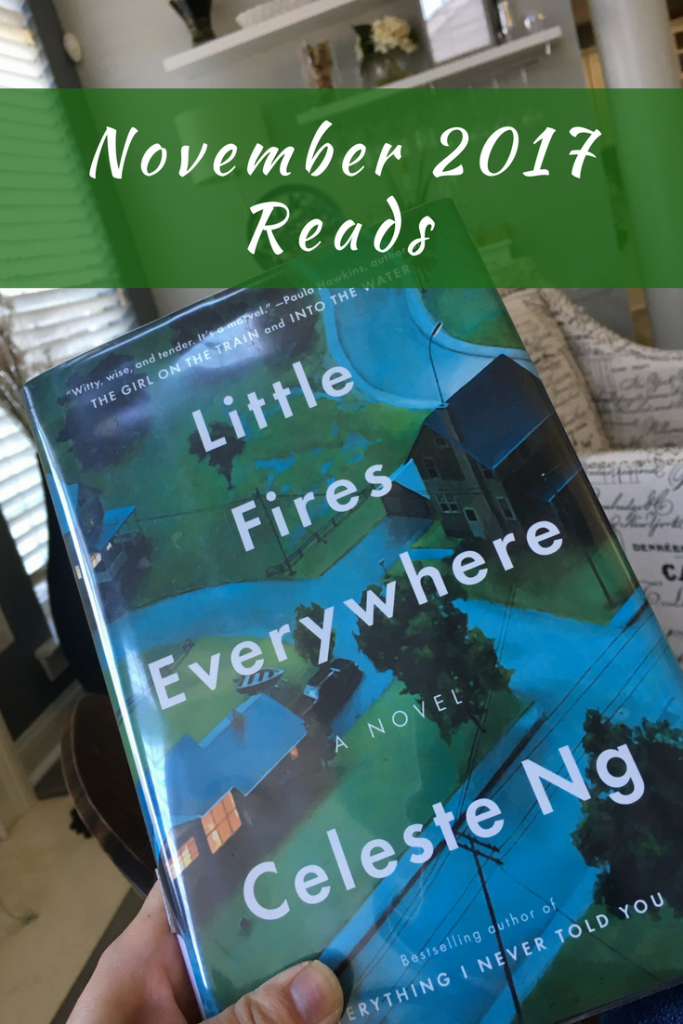 Happy Tuesday.  I want to wish all my Jewish readers a Happy Hanukkah! It is also time once again to share my November 2017 Reads.  As usual, I'm joining Steph and Jana's monthly Show Us Your Books linkup.  November was a slow reading month.  I just had very little motivation to read.  So, unfortunately, there's not much to share this month.  However, I'm looking forward to checking out all of the other posts in the link up to add to my to read list!
3 Stars
Ghosts by Raina Telgemeier –  This review was posted in my new monthly The Tweens Read post, since both my kids read this book last month.  This is a graphic novel with a telling title, since the book is about ghosts. Catrina's little sister Maya has cystic fibrosis.  Their family moves to Northern California for Maya's health.  As they explore their new neighborhood they discover that there are ghosts all around them.  This book was inspired by Dia de Los Muertos.  This was the first children's book that I've read that has a character with cystic fibrosis.  I thought the author did a good job of describing the illness.  There has been some controversy over the accuracy of how Dia de Los Muertos is depicted in the book. If this is a child's first book about the Day of the Dead, they make get a skewed idea of what the day is really about. This book is different than Telgemeier's other graphic novels,  like Smile and Sisters, which are more realistic fiction based.  Both my kids enjoyed this book.
I Totally Meant to Do That by Jane Borden – I've had this memoir on my shelf for so long.  Borden is from North Carolina but moves to New York City.  It's basically living in two different worlds.  Some parts of the book were humorous and others dragged on.  Overall, just an "eh" read for me.  Now that it's read though it's getting donated!
4 Stars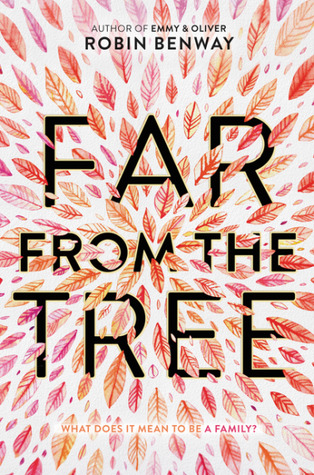 Far From the Tree by Robin Benway – This YA book is about three adopted siblings living in different families.  They end up meeting each other in their late teens.  Each of them is going through their own issues but end up supporting each other.  This book really takes a look at adoption and what defines family.  It's an emotional but really good read.
The Last Mrs Parrish by Liv Constantine – Amber Patterson is a nobody, but she has a plan to make herself into a somebody….doing whatever she has to to get there.  This suspense/thriller book got me out of my recent reading slump.  Although it's slow in the middle, it picked up at the end.  I found it interesting that this book was co-authored by sisters (Liv Constantine is their pen name).
Little Fires Everywhere by Celeste Ng – This book is a family drama with a LOT going on.  Everyone has secrets and nothing is as it appears.  I enjoyed Ng's storytelling  even though it took me awhile to get into the book.  This is the 2017 Goodreads Choice Award Winner for Fiction. Ng's other book, Everything I Never Told You has been on my to read list for awhile now.  Since I enjoyed this one so much, I may have to read it sooner than later.