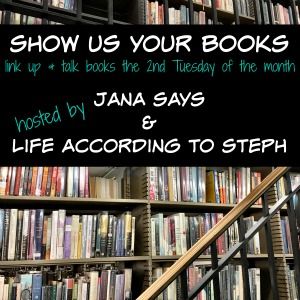 It's time once again to link up with Steph and Jana for their monthly Show Us Your Books link up.  This is a chance for me to share my monthly reads as well as add to my ever growing to read list!  Here's a look at my November 2016 reads:
2 Stars
Princess In Pink by Meg Cabot – This is number five in the Princess Diaries series, a YA series.  This book focuses on Princess Mia wanting to go to the prom.  Her mom is also super pregnant and ready to give birth to her new sibling.  It's been awhile since I had read a book in this series and I'm not sure if I'm going to continue.  This book was just "eh" for me.
3 Stars
Power Your Happy by Lisa Sugar – Lisa Sugar is the founder of POPSUGAR.  In this business/self-help book she talks about building her company and gives tips to the reader on different areas to help us create our "happy" like she did.  Overall an okay read.
Twelve Days of Christmas by Debbie Macomber –  I read this book for my 25 Books of Christmas feature on my blog.  You can read the review here.
Truly Madly Guilty by Liane Moriarty – You know something tragic happens in this book but it takes forever to find out what.  I didn't find any of the characters very likable and thought the book was too long.  Definitely not my fave of hers.
4 Stars
The Couple Next Door by Shari Lapena – Anne and Marco Conti go to their next door's neighbor's house for  a party, leaving their six month old baby home alone sleeping.  Although they were taking turns every hour checking on the baby, when they get home for the evening, she's missing.  Now they must try to get their daughter back.  I found this book to be very suspenseful, with everyone looking guilty at some point in the story.
The Mistletoe Secret by Richard Paul Evans – Another book for my 25 Books of Christmas.  You can read my review here.
Never Ever by Sara Saedi – This book is a modern YA take on the classic Peter Pan.  Wylie Dalton and her brothers meet Phinn at a party.  They follow him to a remote island where no one ages past 17.  It seems like paradise until Wylie discovers that Phinn has kept secrets from her.  There is a second book in this series coming soon which I am looking forward to reading.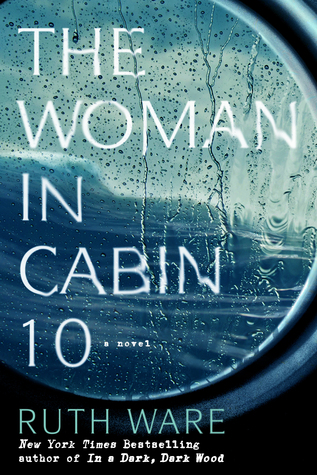 The Woman in Cabin 10 by Ruth Ware –  Journalist, Lo Blacklock is going on a luxury cruise to the North Sea to see the Northern Lights.  While on the ship she sees a woman in Cabin 10, the one next to hers, but then never sees the woman again.  No one else on the small ship has seen her and Lo begins to think she's going crazy.  I found this book to be a suspenseful read that kept me guessing.  I've heard Ware's first book, In a Dark, Dark Wood is even better so I will be checking that one out soon.