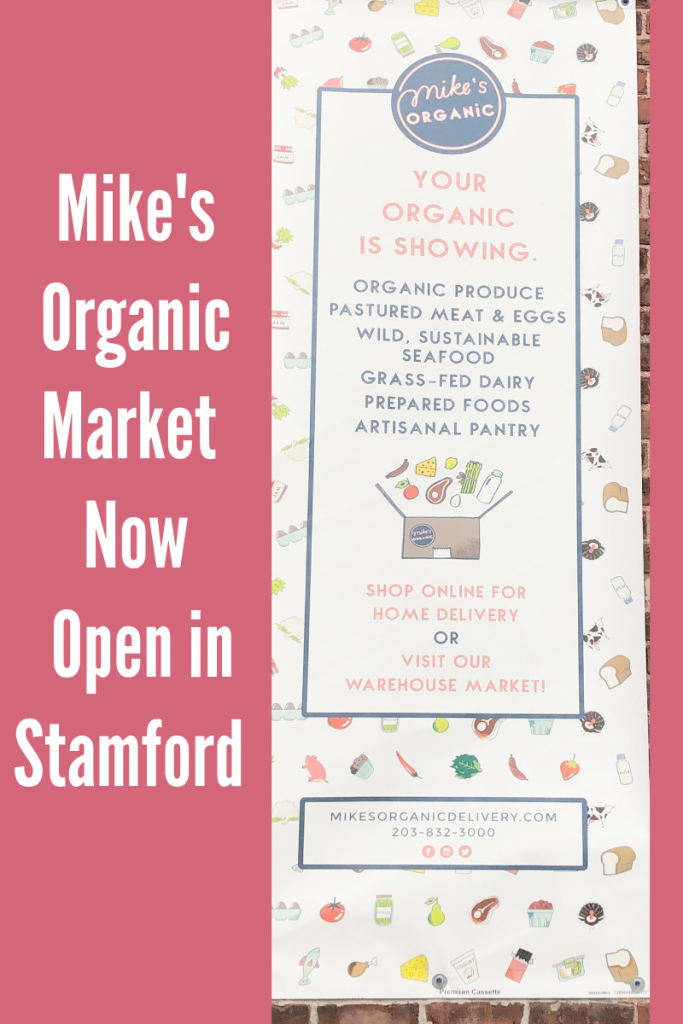 (NY Foodie Family was invited to attend a Tasting event at the newly opened Mike's Organic Market. As always, all opinions are our own.)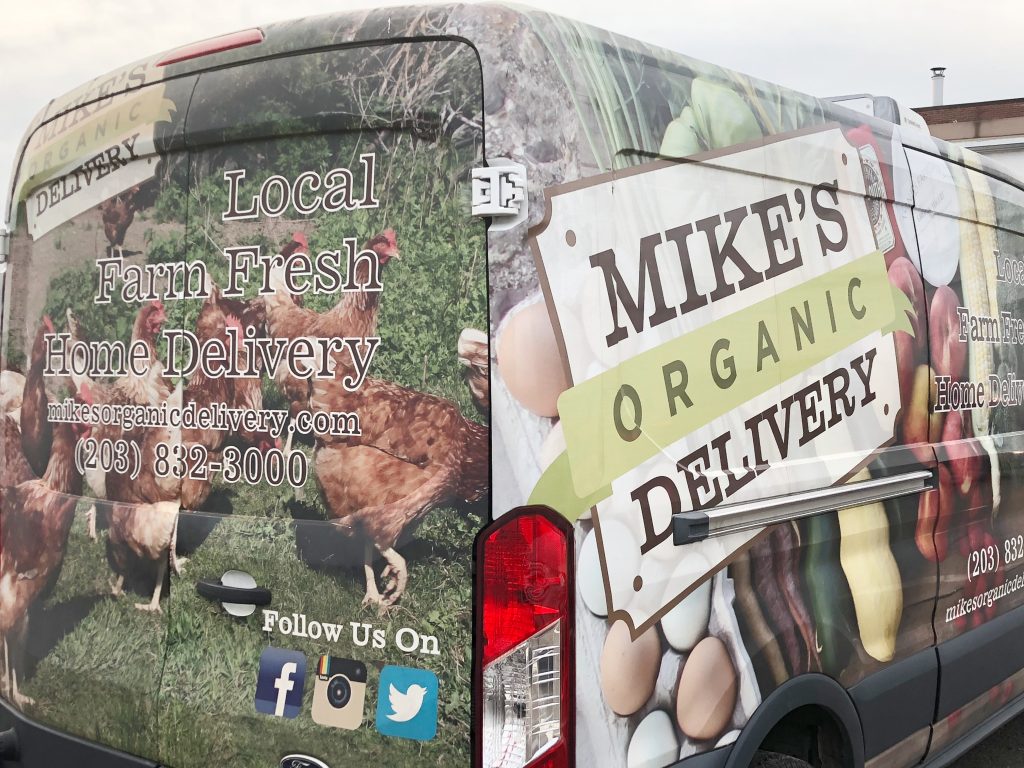 After 10 years of delivering organic groceries to the Fairfield, Connecticut and surrounding Westchester area, Mike's Organic Delivery has opened a market!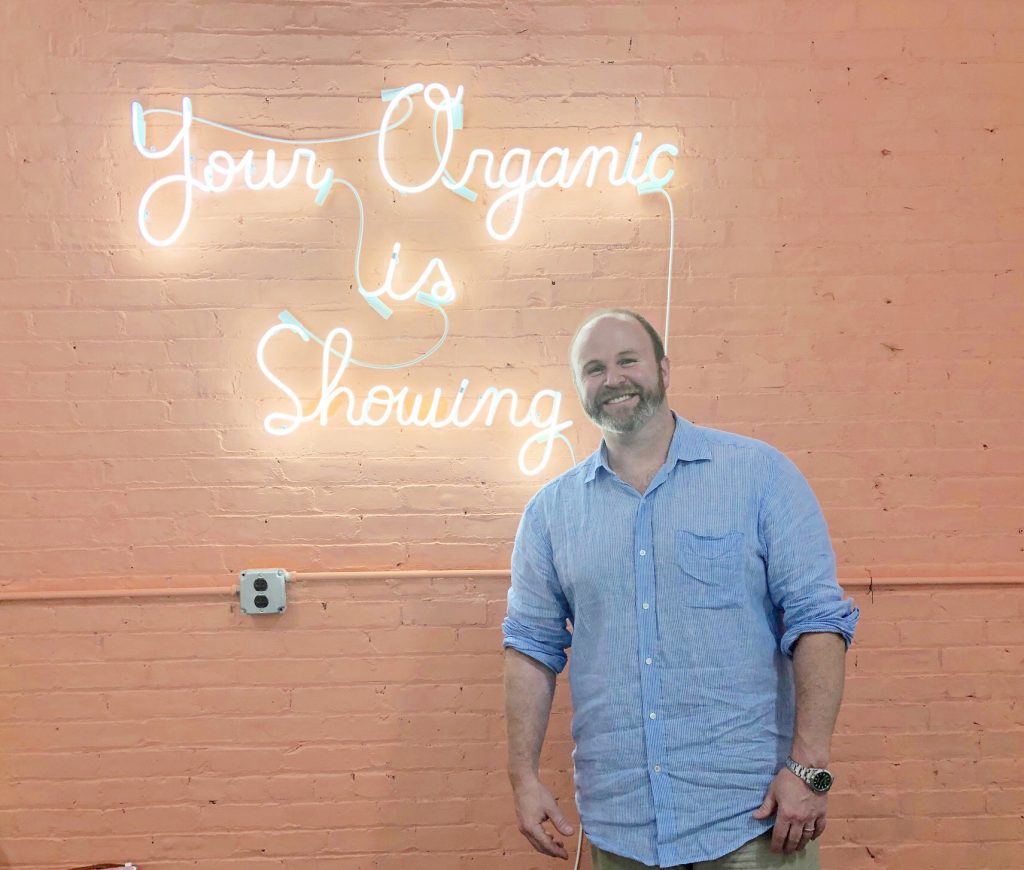 Meet Mike Geller. A Greenwich, CT native, he founded Mike's Organic Delivery in 2009. His mission is to make it easy for people to eat clean and wholesome food by delivering it right to their doorstep. During the ten years of owning his delivery business, he's fostered partnerships with farmers, fishermen and other artisans and producers. He and his team hand-pick only the best products to offer his customers They are able to continue Mike's mission but now are able to give customers the ability to shop for themselves.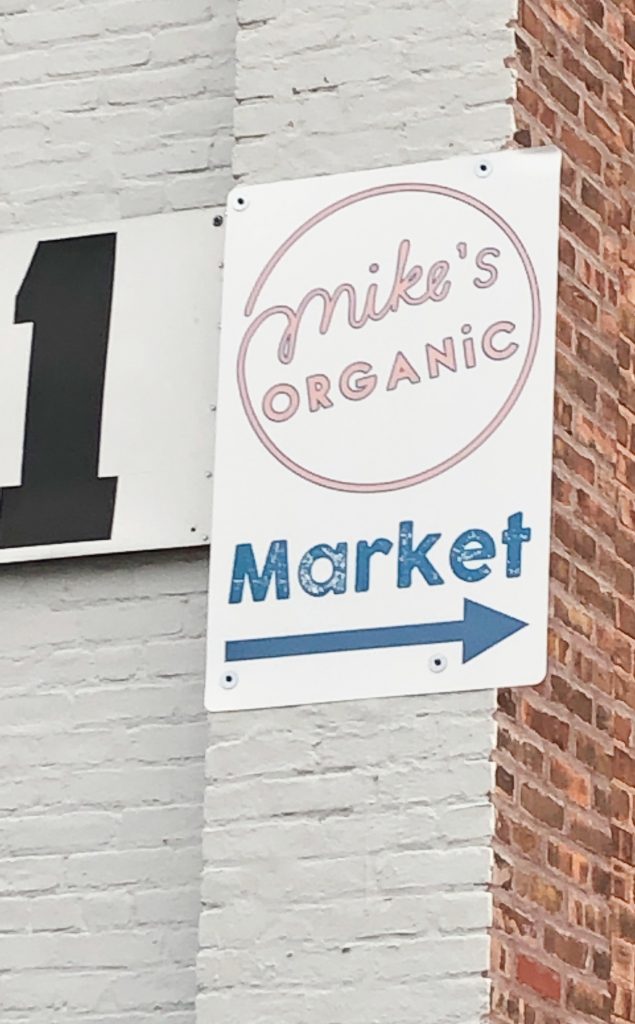 The market, located in an commercial park in Stamford, is housed in part of a brick building that formerly served as their grocery delivery service headquarters. The warehouse gives the market an industrial vibe.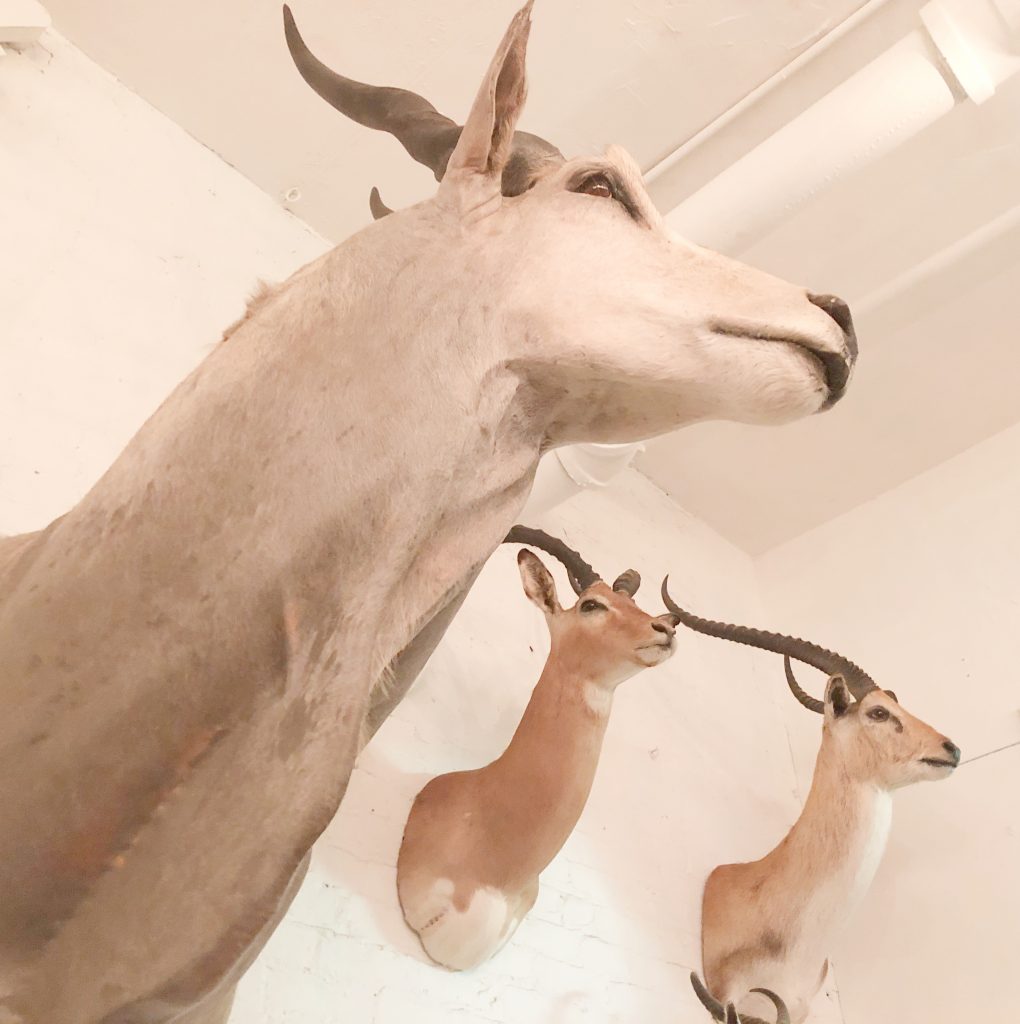 Part of the decor pays homage to Mike's time spent bow hunting while he was living in Africa. His experience working and living in the Kalahari Desert helped to inspire the launch of his business.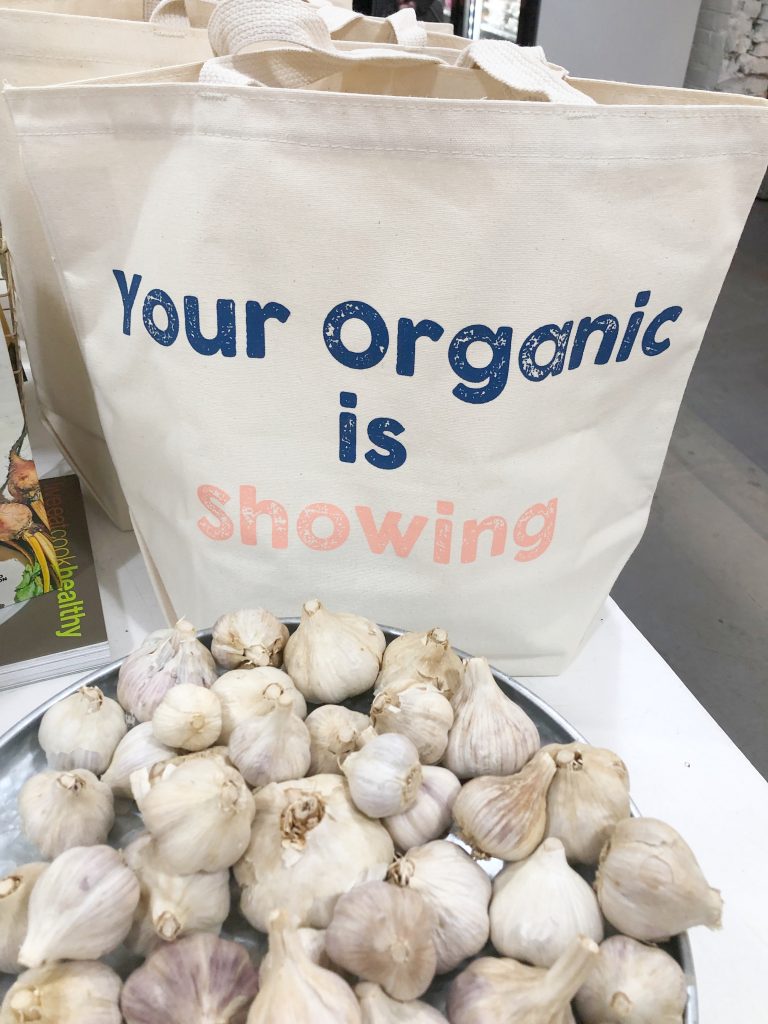 You will see their slogan "Your Organic is Showing" throughout the space and branded on gear, like this cute tote bag. Mike states the slogan dates back to the origins of Mike's Organic Delivery and was the slogan for the first t-shirt he made. He thought it was fun, catchy and memorable and it's just stuck over the years.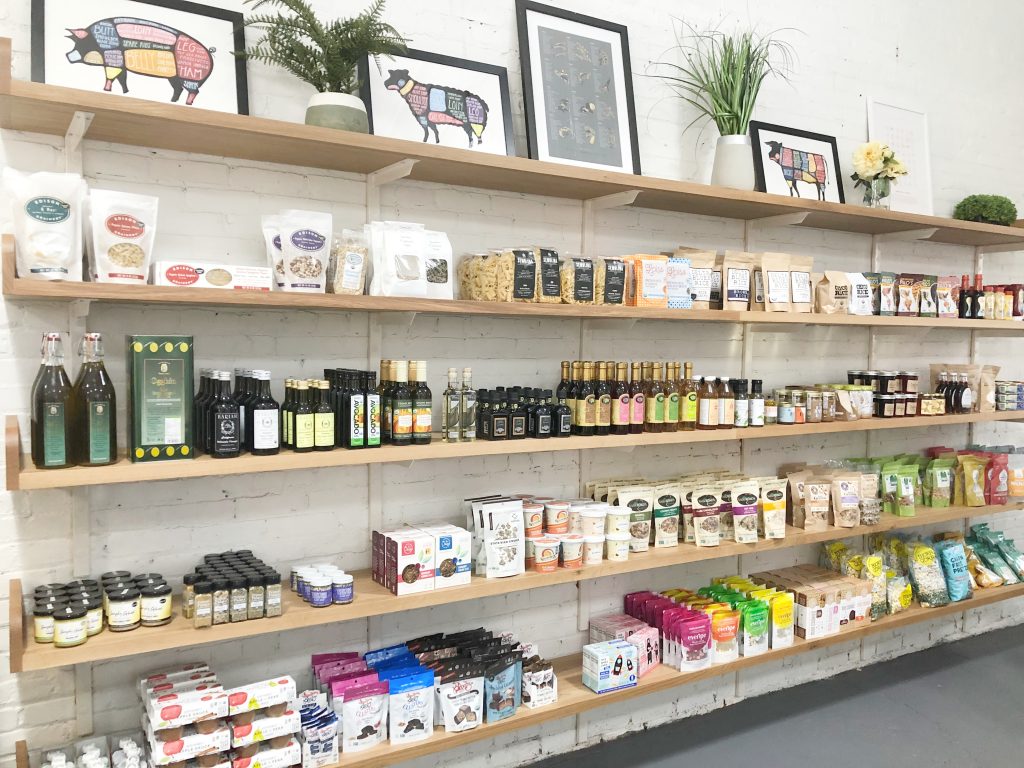 Inside the Market, the shelves are stocked with the highest quality, small batch, artisanal products that Mike and his team can find. We found many locally made products in the store like Farmer Orzo and Spinach Rotini from Northern Farmhouse Pasta, handcrafted right in the Catskills. In the freezer section you can find ice cream from Arethusa Farm in Litchfield, CT and the dairy case includes milk from the Bethel Creamery.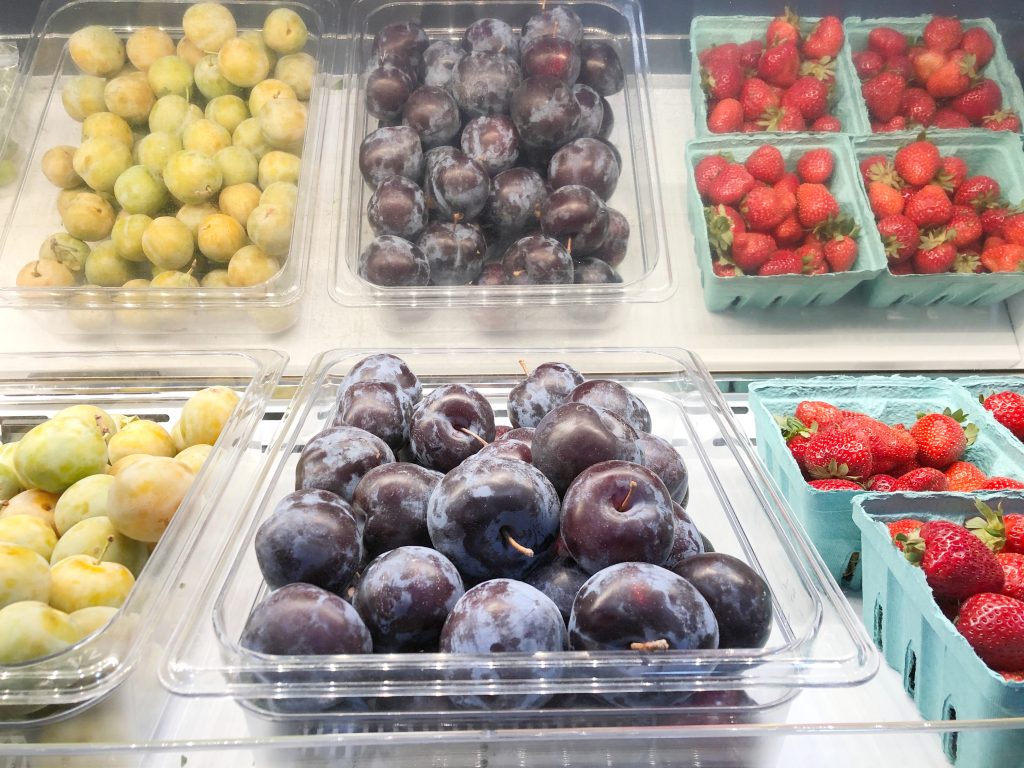 And, of course, we can't forget about the produce! The market only sells organic, seasonal fruit and vegetables from local farms.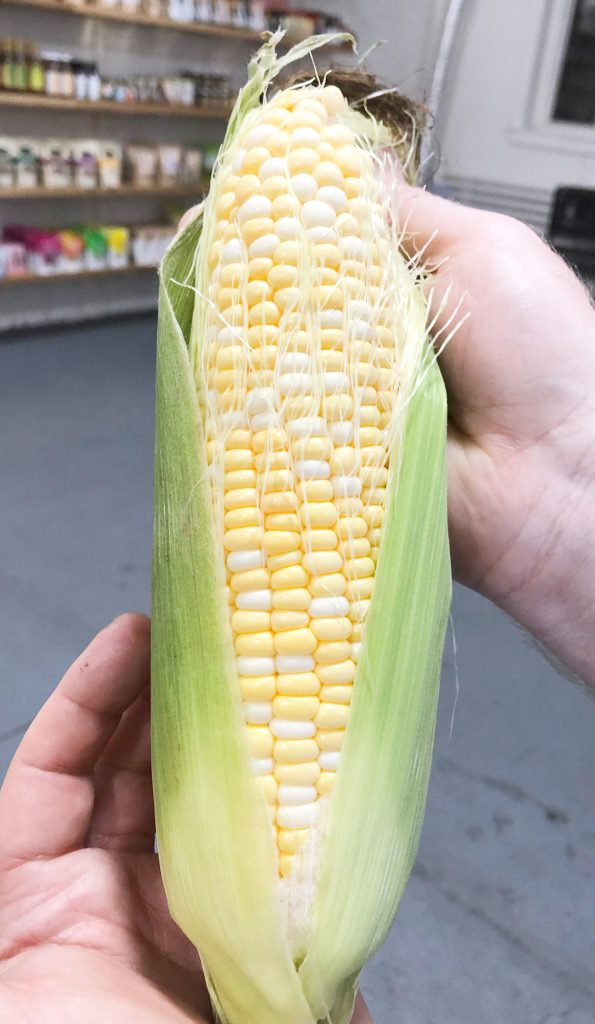 The corn, from Saunderskill Farm (where we went strawberry picking this summer!), is so sweet you can eat it uncooked and right off the cob.
We discovered at this event that fresh, seasonal produce doesn't need much to taste good.
Grilled organic mini bell peppers, gazpacho, and Persian cucumber salad are all easy to make and highlight the freshness of the ingredients. If you need some cooking inspiration, you can find plenty of recipes on the Mike's Organic website.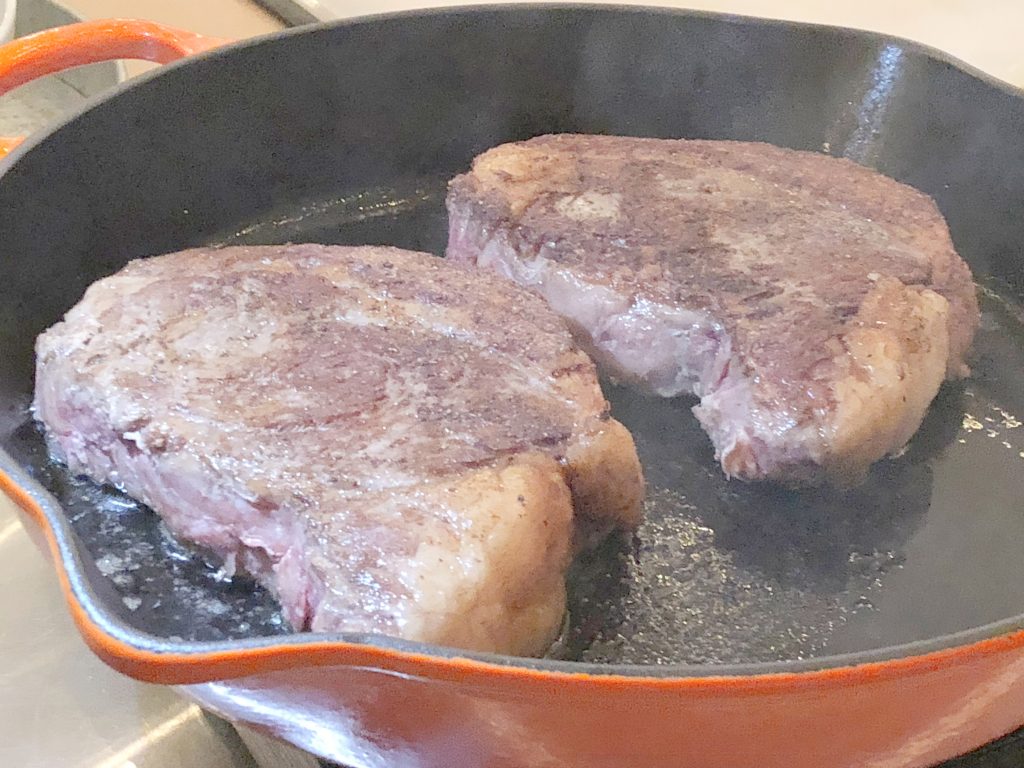 The showstopper of the evening was the wagyu beef. The beef was first cooked sous vide earlier in the day and then seared for a few minutes before serving. According to my husband, it was the most buttery, tender rib-eye that he's tasted.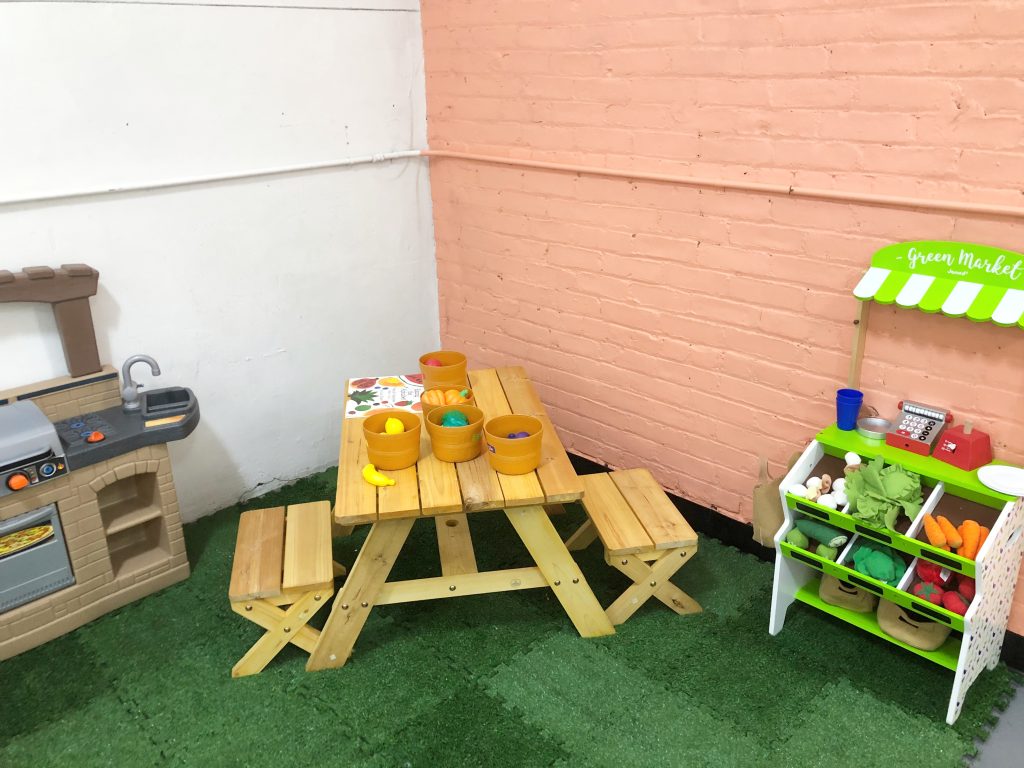 There's a cute little play area for little ones to shop and cook their own food while their parents shop. Mike doesn't want the space to be just be a market. His goal is to make it a learning and wellness center as well by providing classes and programs that encourage healthy living and eating. His plans include pop-up chef dinners, partnering with local restaurants and businesses to provide classes and more.

Some fun, already planned upcoming events include:

September 19th, 7-10 PM: Nola @ the warehouse pre-event to the 2019 Greenwich Wine + Food Festival – Mike's Organic Market is kicking off its fall event season…New Orleans style! Hometown legend Pete Francis (founder of Dispatch) will perform a special concert at the warehouse featuring his brand new song "Belong to the Band," whose music video was shot in The Big Easy. The event will showcase signature New Orleans cuisine including Oyster Po' Boy Sandwiches, Warm Beignets (a la Cafe Du Monde) and more prepared by culinary genius Chef Geoff Lazlo and utilizing the finest locally sourced ingredients from Mike's. A portion of the proceeds will go to clean up efforts in New Orleans.

October 6th, 9 AM – 2 PM: Sheep Shearing Day – a fun-filled fest for the whole family where the kids can meet Farmers Pete and Carol from Sepe Farm and watch a live sheep shearing. The event will offer food tastings, crafts for the kids and a Sunday Market loaded with baked goods.

October 17th, 7 – 10 PM: Oktoberfest – the ultimate Pig Roast in collaboration with farmer-owned butcher shop The Piggery. Two Roads Brewing Company will provide brew tastings and Chef Lazlo will roast the pig and create farm to table masterpieces.
Be sure to check out the new Mike's Organic Market in Stamford for all of your organic, locally sourced produce and healthy foods!
The Details:
Mike's Organic Market
377 Fairfield Avenue, Building 1
Stamford, CT 06902
(203) 832-3000

Hours: Open Monday – Friday, 9 AM – 4 PM

Parking: Plenty of free parking outside the market