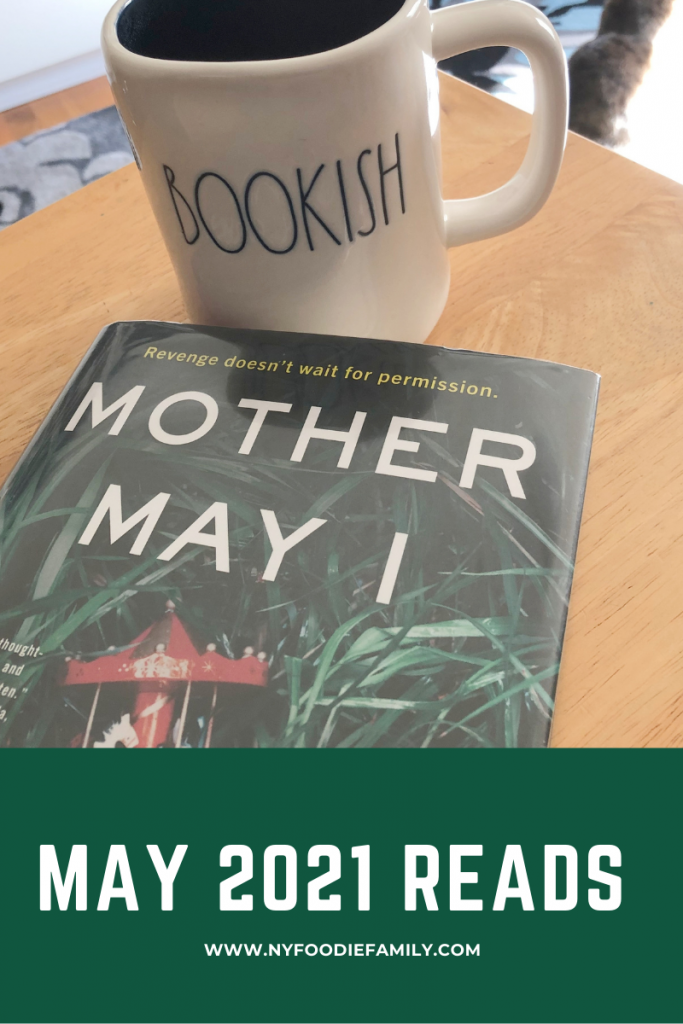 May was a good reading month. Although I only read six books, four of them were 4 star reads. Here are my May reads that I'm sharing with Steph and Jana's monthly SUYB link up. Have you read any of these?
3 stars:

Admission by Juli Buxbaum – (Young Adult, December 2020) Girl gets into the college of her dreams only to discover that her mother is involved in a bribery scandal and is arrested by the FBI. This was a fictional book that was similar to the 2019 college admission scandal involving the likes of Lori Loughlin and Felicity Huffman. I read/listened to the news when this was happening and watched the documentary. Reading this book was just too much. I can't stand the greed and entitlement that the wealthy think they can have but I'm glad these issues are addressed in the book.

Well Met by Jen DeLuca – (Cotemporary Romance, September 2019) Emily moves in with her sister to help out while she recovers from an accident. Her teenage niece is participating in the local Renaissance Faire and needs an adult to volunteer with her. Emily is roped into volunteering and ends up flirting with the faire organizer. Could there be something real between them? This was a cute romance read. I've attended our local Renaissance Faire and it was fun to see some of the behind the scenes that goes into making these faires a success. While I enjoyed this read well enough, I'm not continuing the series.

4 stars:

The Giver of Stars by Jojo Moyes (Historical Fiction, October 2019) – An English girl marries an American and lives in his family home in Kentucky. She signs up to work for the local traveling library, delivering books to those in rural areas. As part of the team she forms friendships with the other women and learns to stand up for herself. This is a book that has been on my to read list for awhile. I'm a big fan of Moyes and although this book was different than the others that I've read by her, I enjoyed it.

Homegoing by Yaa Gyasi – (Historical Fiction, June 2016) A multigenerational novel about two half-sisters in eighteenth-century Ghana. I'm glad that I finally read this book, as it's been on my to read list for ages. I found the book to be slow in some parts. While I found it interesting to see the different paths of Effia and Esi's descendants, I wished the chapters were longer, as I wanted to learn more about each of the characters.

Mother May I by Joshilyn Jackson (Suspense/Thriller, April 2021) While her husband is out of town, Bree's infant son is kidnapped. To get him back she must do one task, which ends up having drastic consequences. Can Bree get her son back and if so, at what cost? This was a fast-paced, suspenseful read.

The Rose Code by Kate Quinn (Historical Fiction, March 2021) in 1940's England, three women are called to work at Bletchley Park, working in various roles as code breakers. After the war is over, the three women are reunited when one of them requires the assistance of the others. This was my first Kate Quinn book, but I plan to read others, as I really enjoyed this book. I had no idea that these code breakers existed and what it involved, which is one of the reasons why I enjoy reading historical fiction.
You may also enjoy: