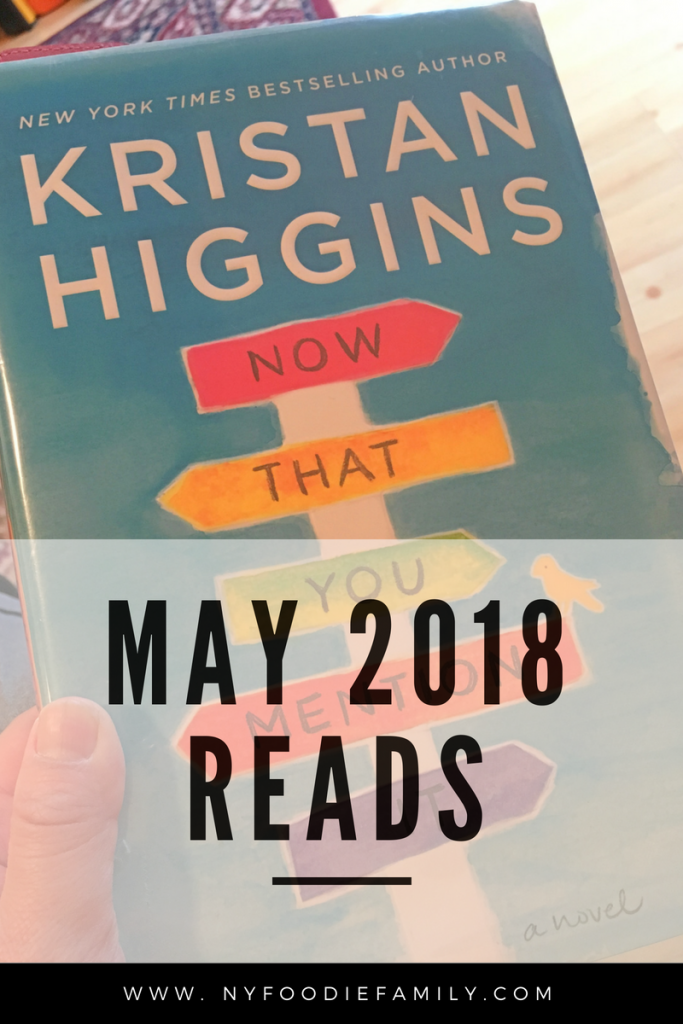 (This post contains affiliate links.  Please read our disclosure policy for additional information.)
It's time to share my May 2018 Reads with Steph and Jana's monthly Show Us Your Books linkup.  May was a slow reading month for me.  I was busy and when I did have some free time, I was just not motivated to read.  June is off to a great start though, so hopefully my reading mojo is back!  Here are my May reads:
3 Stars
One Of Us Is Lying by Karen McManus – I started this book months ago, wasn't into it and returned it to the library unfinished.  Then, several SUYB bloggers raved about it.  So I decided that I needed to give it another try.  It was Breakfast Club-esque.  It's also a YA book and I feel like it read like a YA book.  Overall, it was an okay read for me but I'm glad that I went back and finished it.
Sweetbitter by Stephanie Danler – I hadn't heard of this book until I discovered that Starz was creating a television show based on it. I'm all about reading the book before the show or movie so I had to give it a try.  As a foodie, I loved reading about the food and getting a behind the scenes look at the restaurant.  However, I found the writing to be overly-wordy and I found none of the characters really likeable.  I'm curious to see what the show is like though.  Has anyone seen it?!

You Are a Badass at Making Money by Jen Sincero – I really liked Sincero's first book, You Are a Badass.  Her second book focuses on bringing more money into your life via manifesting and mindset.  Not a bad book if you are into that type of thing.
4 Stars
Now That You Mention It by Kristan Higgins – When Nora Stuart is injured in an accident, she moves from Boston back to her small hometown of Maine to recover.  While there, she ends up discovering things about her past and forges new relationships.  I enjoyed this book and think it would make a good summer read.  This was my first Higgins book, but I think I may check some of her other books out.
Your Best Year Ever by Michael Hyatt – This was the second non-fiction book that I read this month.  Your Best Year Ever provides an actionable 5-step plan to reach your goals.  It's motivational and helpful in goal setting.  However, I think I'd get more out of this book if I owned it, rather than borrowed it from the library.