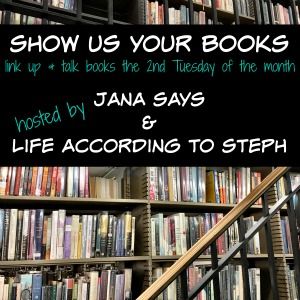 It's time once again to link up with Jana and Steph for their monthly Show Us Your Reads link up.  May was a good reading month for me. I got a decent number of books read and I was able to read several newer releases that had come in from my holds at the library.  June is looking to be a busy reading month.  I am participating in a Goodreads group team challenge which will run from June until October.  So, I may not end up reading books that are on my to read list, but rather those that will fit the different challenges.  Note to self, I should probably not put a bunch of books on hold at the library, since they all seem to come in at the same time!
3 Stars:
The Expatriates by Janice Y.K. Lee – This book tells the story of three American women living abroad in Hong Kong.  Their lives end up intertwining after a tragic incident occurs.  I found it interesting to learn more about the expat community but overall found the story to be just okay.
Opening Belle by Maureen Sherry – Isabelle, "Belle," is a managing director at a financial firm on Wall Street.  She is trying to juggle being a mom, a wife and a high pressure job and at  times appears to be failing at all.  I enjoyed getting an inside view of working at a financial firm on Wall Street, although I didn't understand much of the market talk.  I found her husband, Bruce, to be really annoying and unlikable.  And unfortunately, I'm sure that the sexual harassment stuff that occurred in the book happens more often than we hear about, in such a male dominated field.  Overall, this was an okay, chic-lit type read.
4 Stars: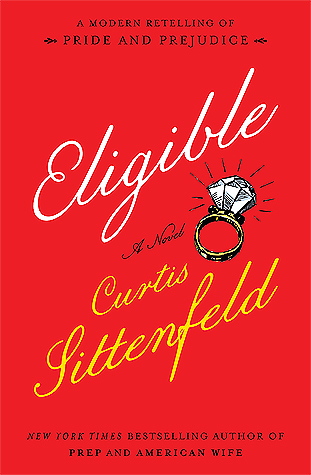 Eligible by Curtis Sittenfeld  – This is a modern retelling of Pride and Prejudice……but I'm pretty sure that I've never read the original!  Regardless, I found this book to be humorous and engaging.  It seems this is the fourth book in the Austen Project and although, they all appear to be stand-alones, I'm now curious to try reading the other three.
Fool Me Once by Harlan Coben – Along with James Patterson, Coben is one of my go to authors for quick, suspenseful reads.  This book didn't disappoint, as I found it to be fast-paced and had me guessing until the end.
The Nest by Cynthia D'Aprix Sweeney – Three of four siblings are counting on the family trust fund, dubbed "the Nest" and have lived well beyond their means, in expectation of their inheritance.  When they discover the money has been used to cover their fourth sibling's poor decisions and actions, they end up examining their own lives and making changes to adapt.   I was surprised that I enjoyed this book as much as I do.  Literary fiction is not one of my go-to genres.  However, I found that the author captured family dysfunction in a realistic way and spun a story that kept me interested.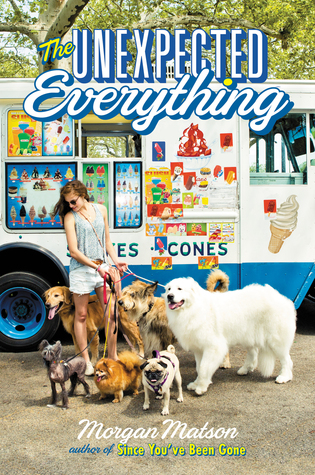 The Unexpected Everything by Morgan Matson – Let me first note, that my kids loved the cover of this book and asked me, "Is this book about a dog walker?!"  Second, although this book is over 500 pages, it flies by.  After reading this, I first thought about giving it three stars.  I'm a big fan of YA books, but this book just felt  SO YA, if that makes sense.  However, if I fell into the YA age bracket (which I don't by many years!) I think this book has everything a good YA book should.  Family drama, friendship drama, boyfriend drama.   It's all in here.  Plus, it takes place over the summer, making it fitting for a light, summer read.
Untangled:  Guiding Teenage Girls Through the Seven Transitions into Adulthood by Lisa Damour – I have a 10 year old daughter and I will willingly admit that I am terrified of her becoming a teenager.  Not only for what she will be going through, but for what I will also be dealing with.  So, I'm trying to prepare myself for this upcoming transition, since times have changed since I was a teenager.  I thought Damour did a great job of describing the seven developmental transitions and providing example scenarios and advice on how to help both daughter and parent get through them.  This is a book that I will probably revisit in a couple of years.   I realized that this is the only non-fiction book that I read this month.
5 Stars: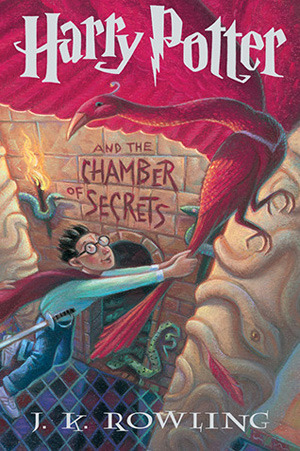 Harry Potter and the Chamber of Secrets  by J.K. Rowling – My son and I got through book two in the Harry Potter series and watched the movie.  It's fun doing this reread with him.   Since I read these books so long ago, I don't remember a lot of what happened, so this is a nice refresher!
What have you been reading?