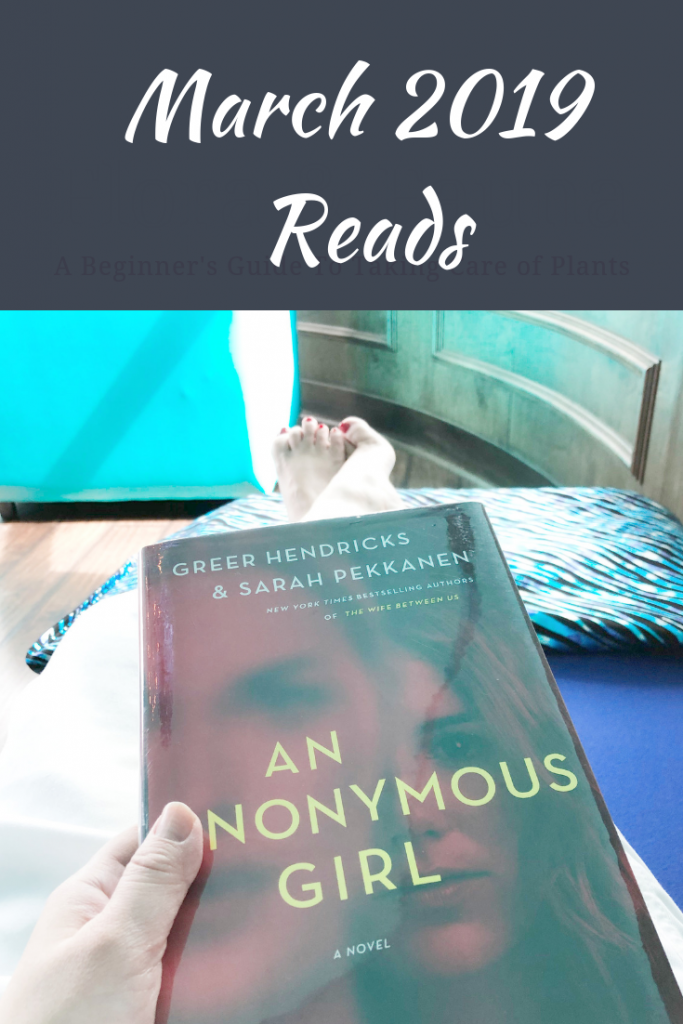 (This post contains affiliate links. Please read our Disclosure Policy for more information.)
I've not been very active on the blog recently, but I couldn't miss Steph and Jana's monthly Show Us Your Books linkup. While I haven't been in the mood to write very much, I have been reading up a storm. I read eight books in March, most of which were really great reads! Here are my March reads from least to most liked.

3 Stars:

The Little Book of Life Hacks by Yumi Sakugawa – This is a fun little non-fiction book with beautiful illustrations. However, there's so much information and much of it is nothing new.
4 Stars:

All You Can Ever Know: A Memoir by Nicole Chung – Nicole was born to Korean parents and adopted as a newborn. Raised by a white family in a small town in Oregon, she doesn't know much about her adoption. But now, pregnant with her own child, Nicole hires someone to help her contact her birth parents. She learns things about her biological family, while discovering family secrets and making new connections. Adoption is complicated. Although I am adopted myself, I didn't relate to her situation. She was born in the United States to Korean parents, where I was born in South Korea. I do wonder about my medical history, which is a difficult part of being adopted and what started her search for her birth parents.

An Anonymous Girl by Greer Hendricks and Sarah Pekkanen – Jessica Farris signs up for Dr. Shield's psychology study and becomes Subject 52. She must answer a series of questions about morality that become more invasive. She is soon being manipulated by Dr. Shield and that this study is more than she had bargained for. This was a great suspense read that had plenty of twists to keep me guessing until the end.
Best Friends Forever by Margot Hunt – Alice meets Kat at the airport during a delayed flight. The two discover that they live near each other and become fast friends. But then Howard, Kat's husband, dies in what appears to be a murder. The police start looking at Alice as a suspect and Kat suddenly becomes unavailable. Alice must prove her innocence and discovers that she didn't really know her "best friend."
Cravings by Chrissy Teigen – I read her second, more recent cookbook, Cravings: Hungry for More first. I really enjoy her down-to-earth writing style and the recipes are actually things that I want to cook.

The Lies We Told by Camilla Way – This story has two story lines – present day where Clara's boyfriend Luke disappears. His computer e-mails show that he's had a stalker for some time. Over twenty years ago, Luke's sister Emily disappeared. Now, she has suddenly returned and wants to help find Luke. The second story line takes place in the past where Beth and Doug realize that their daughter Hannah is not like other children her age. She seems troubled and aggressive. Of course the two story lines end up connecting in a series of plot twists and turns that kept me guessing until the end.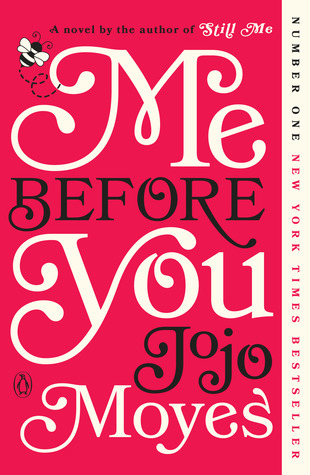 Me Before You by Jojo Moyes – I really enjoyed this book years ago when I first read it. This was my work book club's March pick so I decided to do a reread. It was still as good as I remembered. I love Louisa and her quirkiness. This book also brought me a good reminder to make sure I get out there and try new things and enjoy life.
5 stars:

Becoming by Michelle Obama – I don't read many memoirs. I knew that I wanted to read this book though and had been waiting patiently, for what seems like forever, for it to come in from the library. I really enjoyed learning about Michelle's past and what life was like for her balancing being the First Lady while still trying to keep life as normal for her daughters. She's always been so down-to-earth and this book is so open and honest.