(This post contains affiliate links.  Please read our disclosure policy for more information.)
Working full-time now, I'm happy that I've still been able to get in some quality reading time.  March was a good month in terms of quantity, but was mostly a book of just okay reads.  Read on to see my March 2018 reads.  As always, I'm linking up with Jana and Steph's Show Us Your Books linkup and will be adding tons of books to my to-read list!
3 stars:
Anatomy of a Scandal by Sarah Vaughan –  James, an important political figure, is accused of a crime.  No one, especially his wife Sophie believes that he is guilty.  Kate is the barrister prosecuting the case and is sure that James has committed the crime and will do everything to prove it. This was just an okay suspense book.  I almost gave up on the book but was curious to find out what they big mystery was.
The Silent Wife by Kerry Fisher – Lara and Maggie are married to brothers, Massimo and Nico.  Although Lara's life looks perfect: a son, a nice house, being able to be a stay-at-home mom, it's not.  She hides a dark secret from everyone.  Maggie is the new stepmom to teenage Francesca, who still hasn't gotten over her mother's death two years ago.  Maggie attempts to create a new life for herself, despite the rumors of being a "gold-digger."  While cleaning out the attic she discovers a secret about Nico's first wife Caitlin and has to decide whether to tell him or not.  While they don't appear to have anything in common, Lara and Maggie begin to help each other navigate the family dynamics.  This book explores family relationships and the struggles of being the second wife.  I haven't read any of Fisher's previous books and wasn't the biggest fan of this book to want to read more.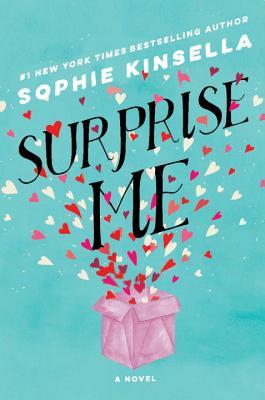 Surprise Me by Sophie Kinsella – Already married for ten years, Sylvie and Dance discover that they may have 68 more years of married life together.  They agree that they need to bring surprises into their marriage.  This leads to secrets being revealed and both questioning if they really know each other.  I haven't read a Kinsella book in awhile and this book didn't really impress me.
T is for Transformation by Shaun T – Shaun T is the creator of the Insanity and Focus T25 workouts, neither of which I've done.  In this book Shaun writes about 7 transformational principles that guide his life and have helped lead him to success.  This was my only non-fiction book of the month.  His story is inspiring and I enjoyed all of his "truth bombs."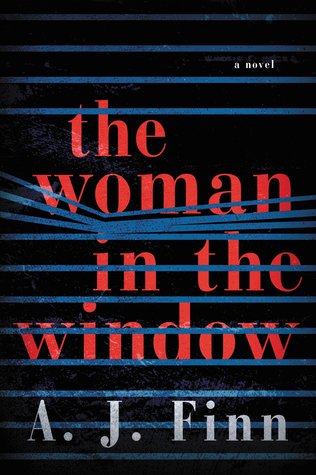 The Woman in the Window by A.J. Finn – Anna Fox lives alone in NYC.  She hasn't left her house in months and spends her days watching all of her neighbors.  When the Russells move in across the street, Anna sees something that she shouldn't.  However, with all of the pills that she takes along with all of the alcohol, did it really happen or did she just imagine it?  This book moved a bit slow up until the middle and I was so tired of reading about all the pill taking and drinking.  The second half of the book turned into a page-turner and I didn't see the ending.  There was so much hype about this book that I was excited to read it, but overall, I was a bit disappointed.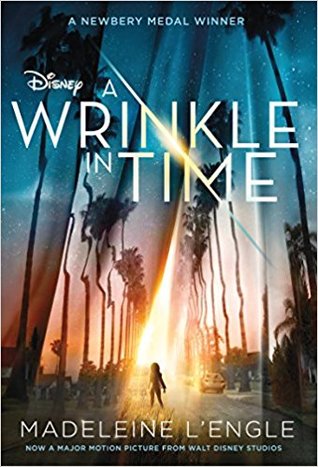 A Wrinkle In Time by Madeleine L'Engle – I read this book with my son when we heard it was being made into a movie.  I had not previously read this book and didn't really know what the book was about.  It involves time and space travel which isn't really my thing.  I didn't realize that this is the first book in a six book series and I don't really have a desire to continue the series.  We did go see the movie opening weekend and although it had a great cast, it differed a lot from the book and overall I wasn't impressed.
4 stars:
Before We Were Strangers by Renee Carlino – Matt and Grace met their senior year of college.  What starts as a friendship ends up becoming more serious.  But then they graduate and lose touch.  15 years later, and Matt spots Grace on the subway, just as it's pulling away from the platform.  Will they be able to reconnect?  This is a contemporary romance that was a great read.  I was a fan of Carlino's Swear on This Life and want to read more of her other books.
Still Me by Jojo Moyes – This is the third book in the Me Before You series.  Louisa is living in New York City, hired to be an assistant to the very wealthy Agnes Gopnik.  Louisa is trying to adjust to life in the city, a long distance relationship and her new job.  This was a humorous and heart-warming read and I enjoyed reading more of Louisa's story.