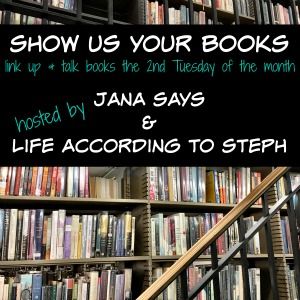 It's the second Tuesday of the month which means that it's time for Steph and Jana's monthly Show Us Your Books link up.  This is where I share my monthly reads, visit a bunch of other blogs and add to my ever-growing to read list! I have to say I had a pretty good month of reading, with almost all of my reads being 4 stars.  However, after writing the summaries, I realized I read a lot of depressing, but good books!  LOL!    Here are my March 2017 reads listed in order of least to most liked.
3 Stars
It's Not Okay by Andi Dorfman – If you have not seen Andi Dorfman on The Bachelor and then on The Bachelorette, then this book is not for you!  If you are a fan of the shows, then I recommend this read.  Dorfman spills about her broken engagement with Josh (#26).  I enjoyed learning about what happened to her relationship with Josh after The Bachelorette and getting behind the scenes info about the show production itself.
Westminster Abby by Micol Ostow – Abby is a high school student spending a semester studying in London.  She has overprotective parents and after a breakup with a cheating ex-boyfriend she's looking for a little adventure.  This book is part of the YA series Students Across the Seven Seas (S.A.S.S.).  This was the first book I've read in the series and my daughter is currently reading the book now.  I felt it was a good intro to English culture but could have been more descriptive of places instead of being what felt like a laundry list of tourist stops.

4 Stars
Booked by Kwame Alexander – Told in verse,  this book is about 8th grader Nick Hall who loves soccer.  His parents are having marital problems, he competes against his best friend in a soccer league and he's trying to impress April, a girl he has a crush on.  So, normal middle school stuff.  The poetry format makes for a quick read.  I'm always on the search for new books for my kids to read.  Although he's only 8 1/2, I got this book with my son in mind, since he enjoys playing soccer.  While he didn't enjoy the book as much as I did, I think it's a great book for middle grade readers.
Close Enough To Touch by Colleen Oakley – Jubilee Jenkins suffers from a rare medical condition in which she is allergic to human touch.  For nine years she has lived alone, never leaving her house. When she's forced to get a job she ends up working at the town library.  It's there that she meets Eric and his adopted son Aja, whom she forms a special connection with.  I knew nothing about this book before starting to read it, so went in with no expectations.  Some of the characters were definitely quirky but endearing, especially after learning their backstories.  It was an enjoyable read that interested me enough that I want to read Oakley's other book Before I Go.  She also gets bonus points for commenting on my Instagram post!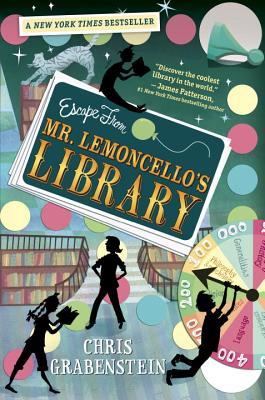 Escape from Mr. Lemoncello's Library by Chris Grabenstein – The new town library is opening and 12, twelve-year-old children will be chosen for a library lock-in experience before it officially opens to the public. It turns out the lock-in is actually a game.  Using clues, the children have to find a way to escape from the library (not using the same way they came in), with big prizes for the winner. The book is filled with puzzles and lots of book references.  This book will appeal to children who love puzzles and reading!  My daughter owns this book and has read it several times.  My son and I read this book together over a course of about a month and we both really enjoyed it.  There are two other books in this series that we will be checking out soon!
Maybe In Another Life by Taylor Jenkins Reid – At 29, not sure of what she wants to do with herself, Hannah returns to her hometown of Los Angeles where her best friend Gabby lives.  At a bar one evening she bumps into her old high school boyfriend, Ethan.  He offers to give her a ride home at the end of the night.  From there, two different story lines play out in alternating chapters.  One where she goes home with Gabby as planned and the other where she leaves with Ethan.  This was my third Taylor Jenkins Reid book.  I really enjoy her storytelling and she's become a favorite author.  This wasn't my favorite book of hers but was entertaining, nonetheless.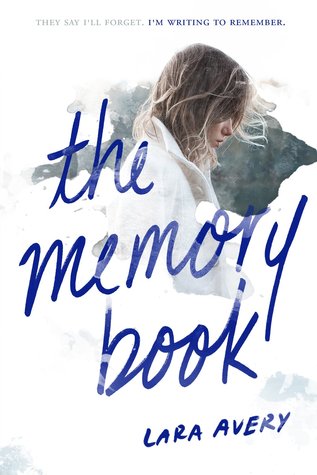 The Memory Book by Lara Avery – High school senior Sammie McCoy is valedictorian and a star member of the debate team.  She's planning to attend NYU in the fall and life is looking pretty good.  But then she discovers that she has a rare genetic disorder Niemann-Peck (NPK) which will lead to her losing her memory, motor function and eventually death.  So, she creates this memory book to help her remember her life.  While coming to terms with her diagnosis she also navigates friendships and romantic relationships while trying to beat the disease.  This was another engaging, emotional YA read.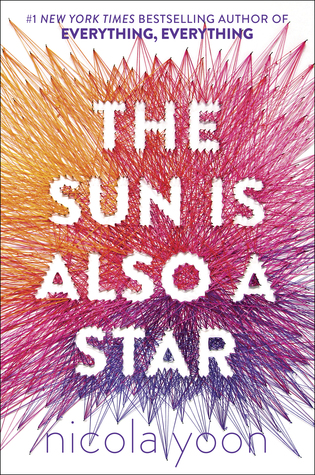 The Sun Is Also a Star by Nicola Yoon – Natasha's family is being deported back to Jamaica later in the evening and she's doing everything she can including making a trip to an immigration attorney to plead her case.  Daniel is on his way to get his hair cut for an alumni admission interview for Yale  later that day when he first notices Natasha.  Of course, possibly by fate?, the two end up meeting and spending a perfect day together.  The story is told from multiple points of view over the course of the day.  While the idea of instant love is hard to believe, this story is so much more than a teen romance.  The book deals with immigration, race, having different life expectations from your parents and more.  A quick, enjoyable YA read.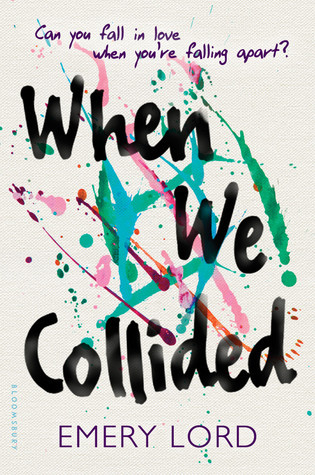 When We Collided by Emery Lord – Jonah, one of six siblings, is helping to take care of his younger brothers and sisters.  Since their dad died, their mom rarely leaves her bedroom.  So, the older siblings have to juggle running the family restaurant and taking care of the house.  Vivi has moved to Verona Cove from Seattle and works in the local pottery shop.  It is here that she meets Jonah and his youngest sister.  The two form a relationship, with Vivi bringing spontaneity and fun to his life.  This YA book was a quick, emotional read. Although I'm not very familiar with bipolar disorder, I feel like Lord did a good job of depicting mental illness and the impact it has on others.

With Love From the Inside by Angela Pisel – Grace Bradshaw has been on death row for 17 years after being found guilty for murdering her baby son.  With her execution date set, her one wish is to reconnect with her estranged daughter Sophie.  But Sophie has created a new life for herself where even her husband knows nothing about her past.  When Sophie finally visits her mother, she has a lot of soul searching and decisions to make.  This was an emotional tearjerker of a read that had me engaged from the start.