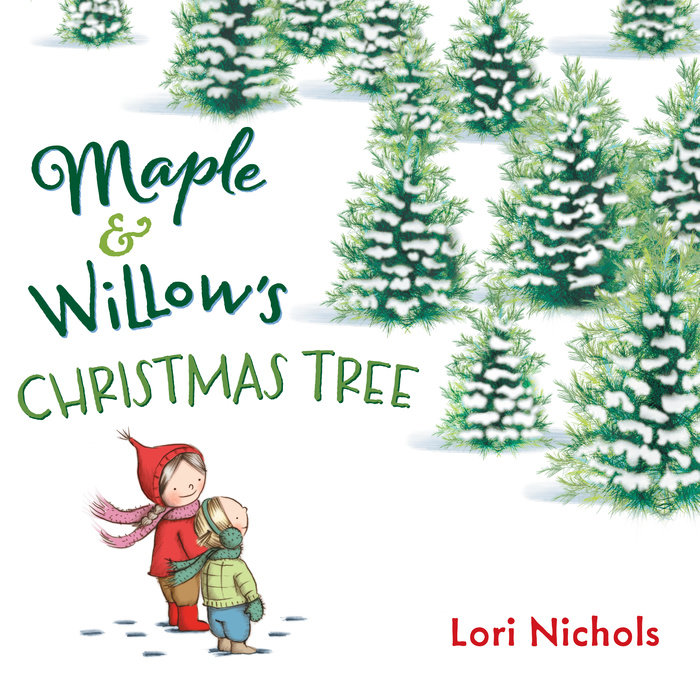 Maple & Willow's Christmas Tree by Lori Nichols
Pictures By: Lori Nichols
Published by: Nancy Paulsen Books (an imprint of Penguin Random House) on October 18, 2016
Genre:  Children's Picture Book, Christmas
Pages: 32
Price:  $16.99
Source: borrowed from the library
From Penguin Random House:
Lori Nichols's delightful book celebrates the bond of two nature-loving sisters, and their ability to find fantastic kid-powered solutions to any problem—and it will give allergy sufferers an extra reason to celebrate.
 
Maple and Willow love trees—and now they are getting their first real Christmas tree. It is going to be the best Christmas ever! After a snowy expedition to pick out the perfect tree, it's time to decorate. But whenever Maple gets near the tree, she starts sniffling and sneezing. Could she really be allergic to the perfect Christmas tree? And if so, how will the girls find a way to make this the best Christmas after all?
Review: It's Christmas time and this year sisters, Maple and Willow, are getting a real Christmas tree.  After spending lots of time and hard work, they finally find the perfect tree.  But after bringing the tree inside and they start decorating it, they discover that Maple is allergic to the tree!  Unfortunately, the tree has to be brought outside and Willow gets upset that Maple, "ruined Christmas."  Willow feels bad that she hurt her sister's feelings and comes up with a perfect Christmas surprise for Maple.
I thought this picture book captured the bond between siblings in a way that many children can relate to. I found it very cute when Maple and Willow spoke to each other in Pig Latin when picking out their tree.  Nichols showcases the love between the sisters as well as the fighting that often occurs among siblings.  I like that Willow felt bad about hurting her sister's feelings and wanted to make things better between them.  This was a very cute holiday read!
This was our first Maple & Willow book and I just discovered that there are several other picture books featuring these two sisters.  We will be checking them out soon!
Overall Rating:  Recommended Read