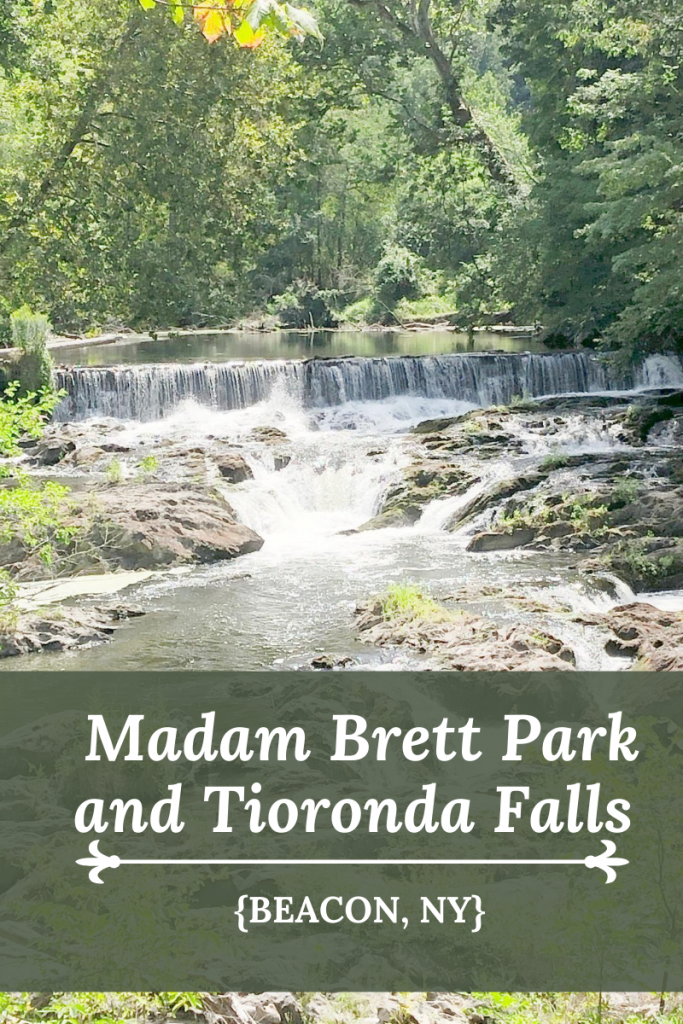 Hidden in the outskirts of the city of Beacon, you will find Madam Brett Park. This 12 acre park is one of the 45 parks created by Scenic Hudson. The park may be small, but it is here that you will find the impressive Tioronda Falls.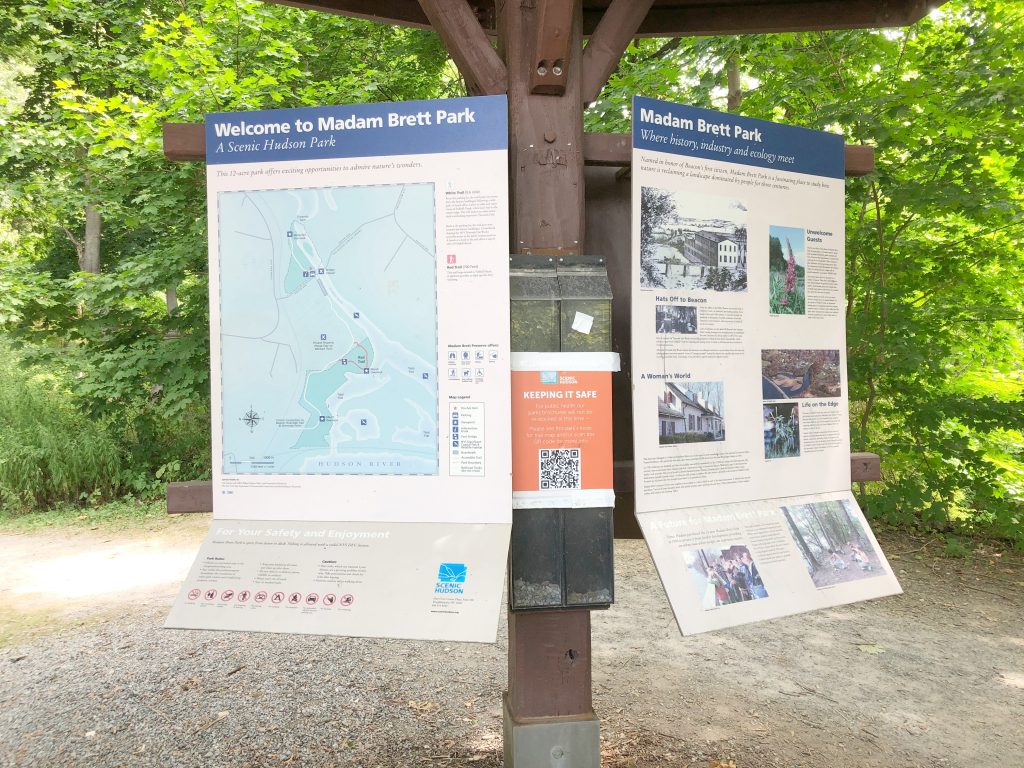 We visited this park mid-day on a recent Saturday afternoon. There is a small parking lot that can hold about 16 cars. There is also room along the gravel entrance road to park, although I'm not sure this is sanctioned parking.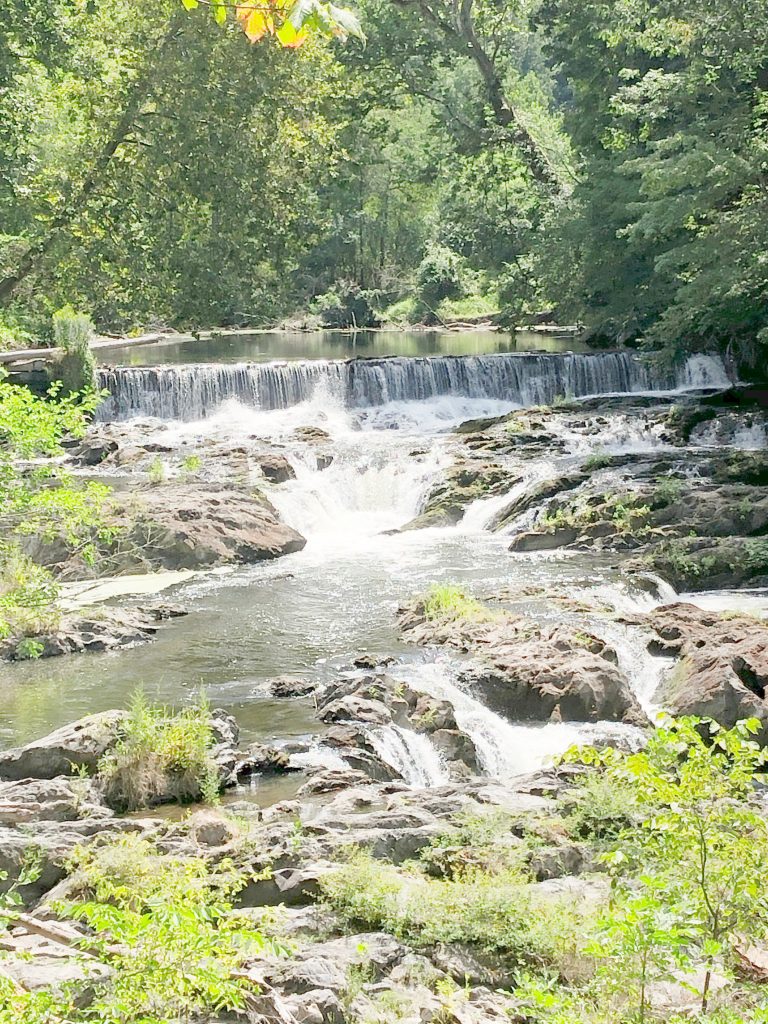 There are two hiking trails that can be accessed at Madam Brett Park. The white trail runs 0.6 miles and the red trail is a 700 feet loop that is connected to the white trail. Our main reason for this visit was to see Tioronda Falls rather than getting in a hike. I love waterfalls and am on a quest to see as many as I can in New York! From the parking lot, it is a short walk to reach the falls.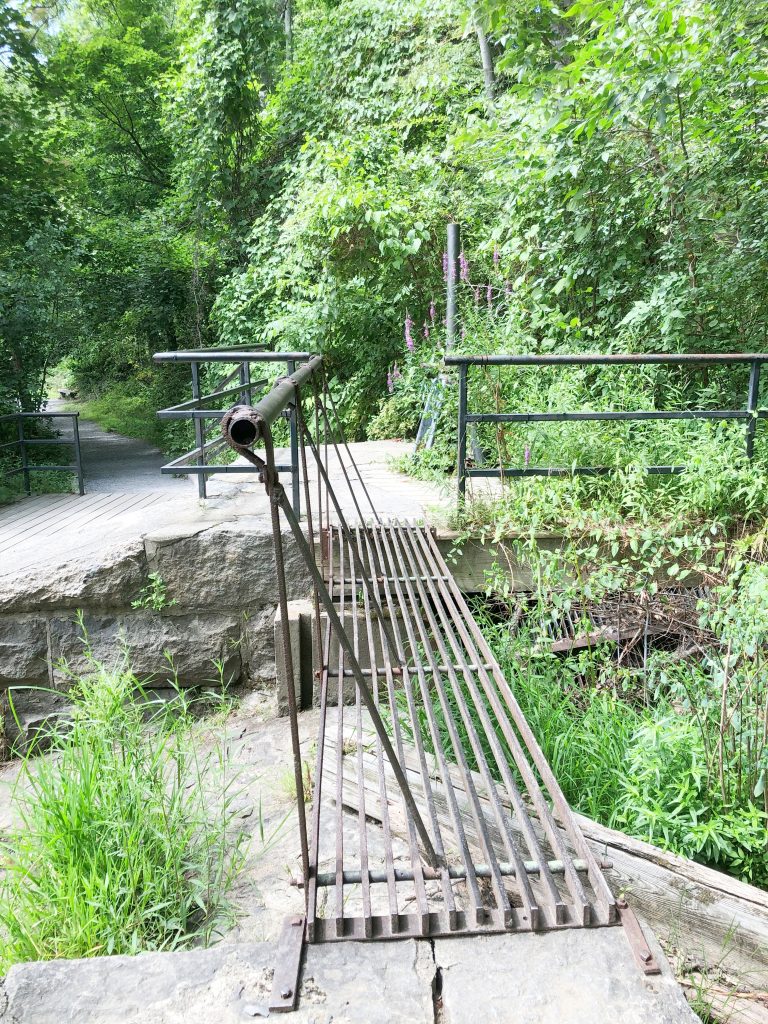 There are a couple of different viewing spots of the falls, depending on how close you want to get. The closer you get though, the more adventurous you have to be. First there's a short iron catwalk that must be traversed. Luckily, there's a railing to hold on to.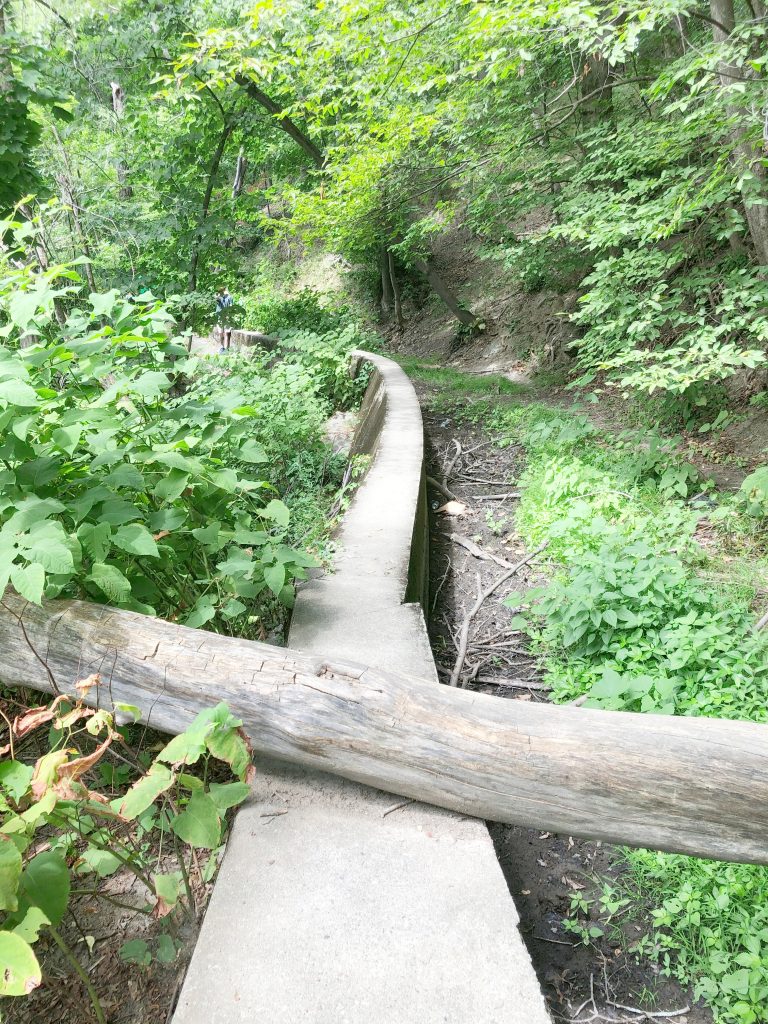 Then, you will have to walk across the ledge of the Tioronda Dam. There happened to be a fallen tree lying across it, possibly from the recent Hurricane that passed through.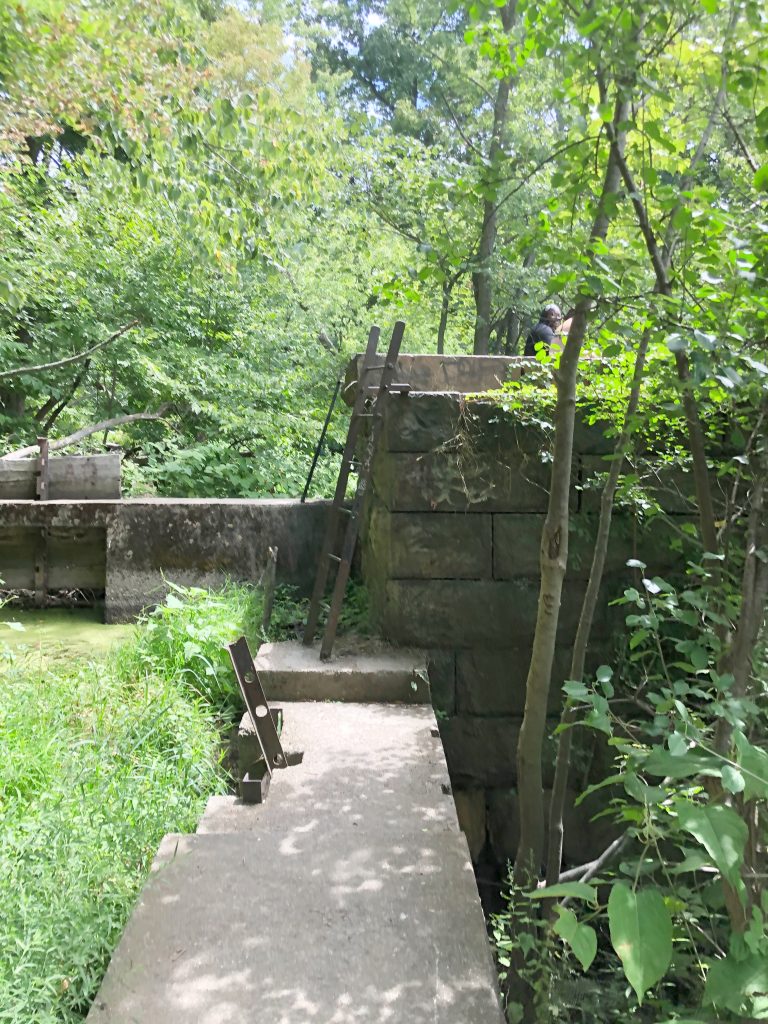 The end of the trail and the highest viewing spot of the falls is this observation deck. However, there were already people sitting up there and they didn't look like they were leaving any time soon. Since we were practicing social distancing, we didn't join them.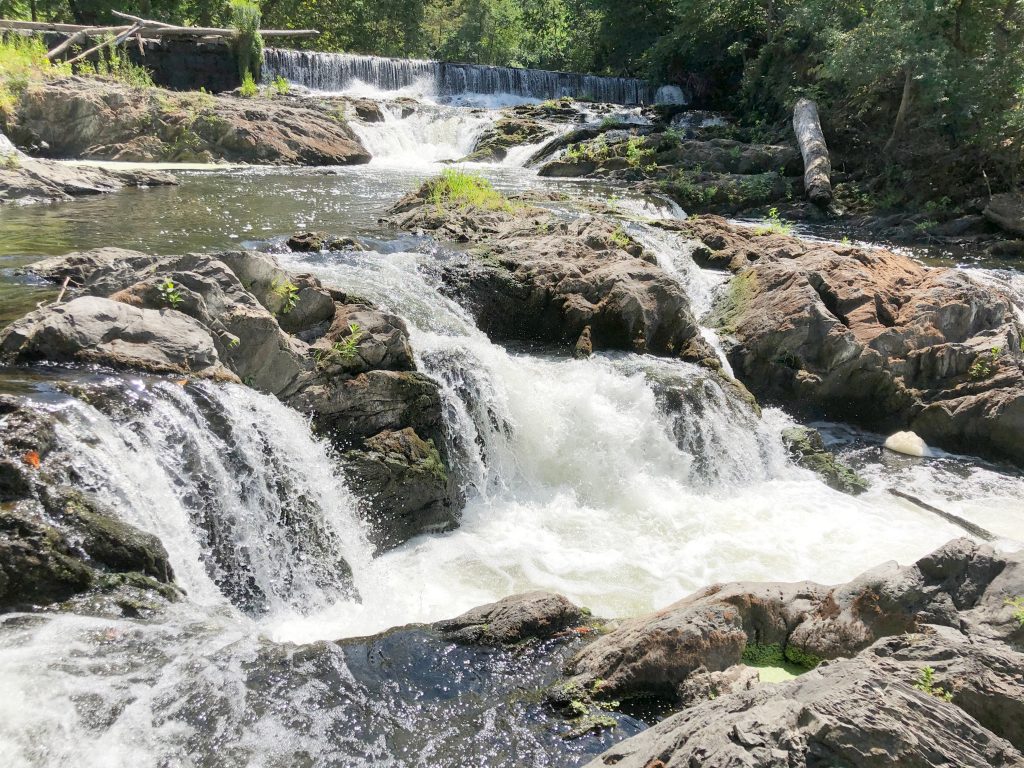 We ventured down off the trail to get to this closer view of the falls. We didn't stay long, as there were other groups waiting to come down. However, it was so picturesque.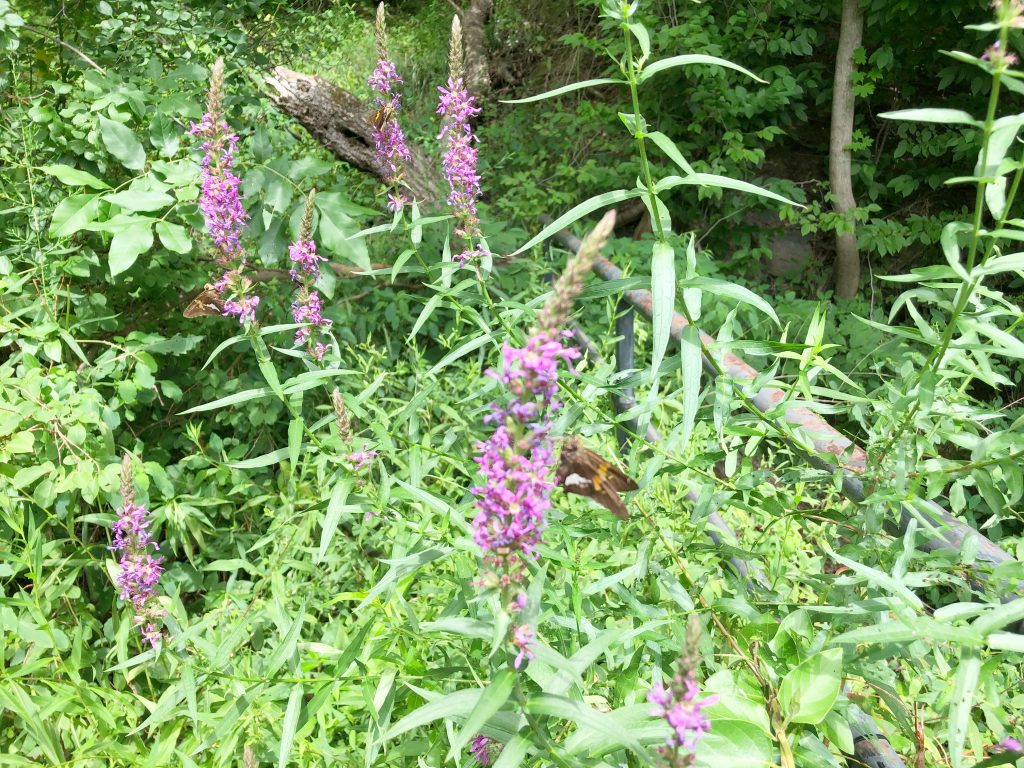 There was a lot of foliage overgrowth. But don't be deceived. Although these flowers are pretty and were attracting lots of butterflies, they are actually an invasive species.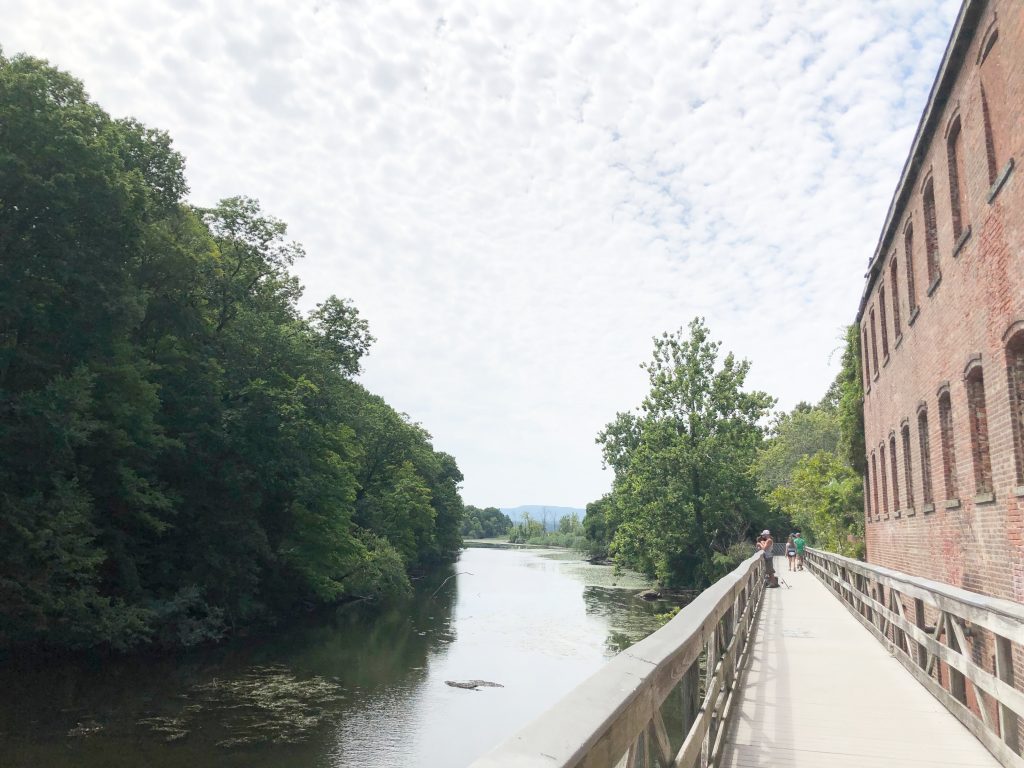 After you view the falls, walk past the parking lot to access the boardwalk that runs adjacent to Fishkill Creek. This will lead you to the rest of the white trail.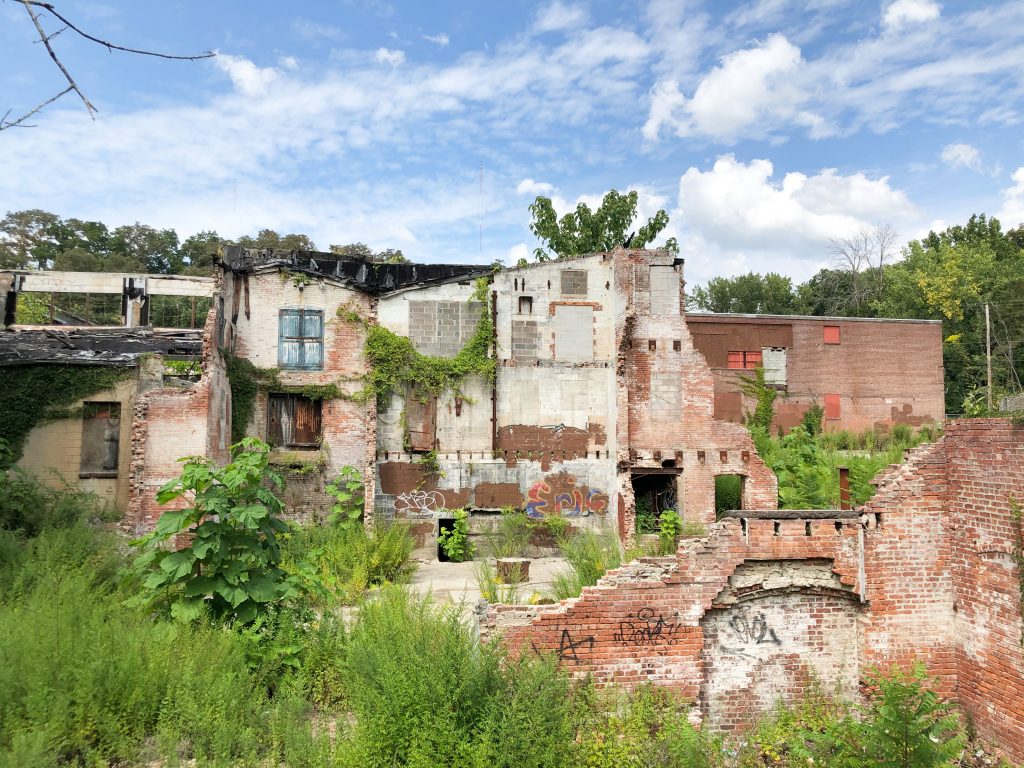 You will walk past the remnants of the Tioronda Hat Works. In January of 2017, a massive fire broke out here. Fortunately, fire fighters were able to prevent the fire from reaching the boardwalk. We turned around shortly after crossing the boardwalk. However, the white trail continues to the marsh.
The Details:
Madam Brett Park – A Scenic Hudson Park
560 South Avenue
Beacon, NY 12508

Parking: Free
Open: Dusk to dawn, year-round
Length: White trail – 0.6 miles
Red trail – 700 feet loop
You can access the Dennings Point Trail via the white trail

*There are no bathroom facilities here
*Dogs are allowed on a leash
*Fishing, X-country skiing and snowshoeing are permitted
* Be careful making the turn into the park. You must drive through a narrow, one-lane underpass. Both entering and leaving, we had close calls with other cars.