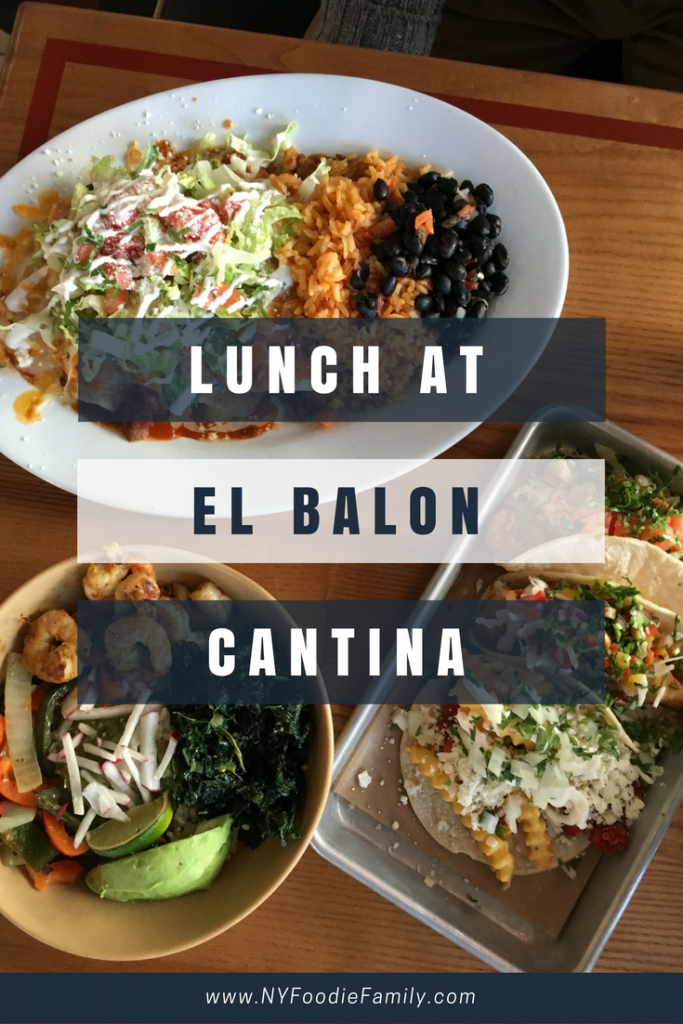 (Thank you to El Balon Cantina for hosting us!  All opinions are our own.)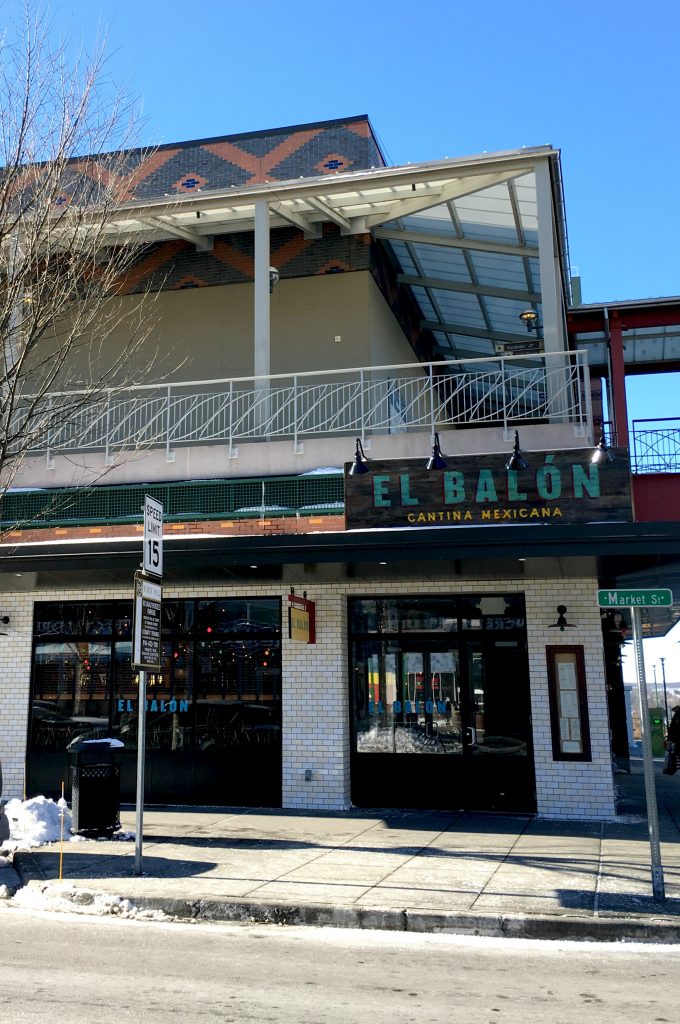 Living in Northern Westchester County, we don't make it down to Yonkers very often.  However, last weekend our family ventured down to Ridge Hill, for lunch at El Balon Cantina.  El Balon Cantina is a Mexican Cantina located on the corner of Market Street, near T.J. Maxx and the Legoland Discovery Center.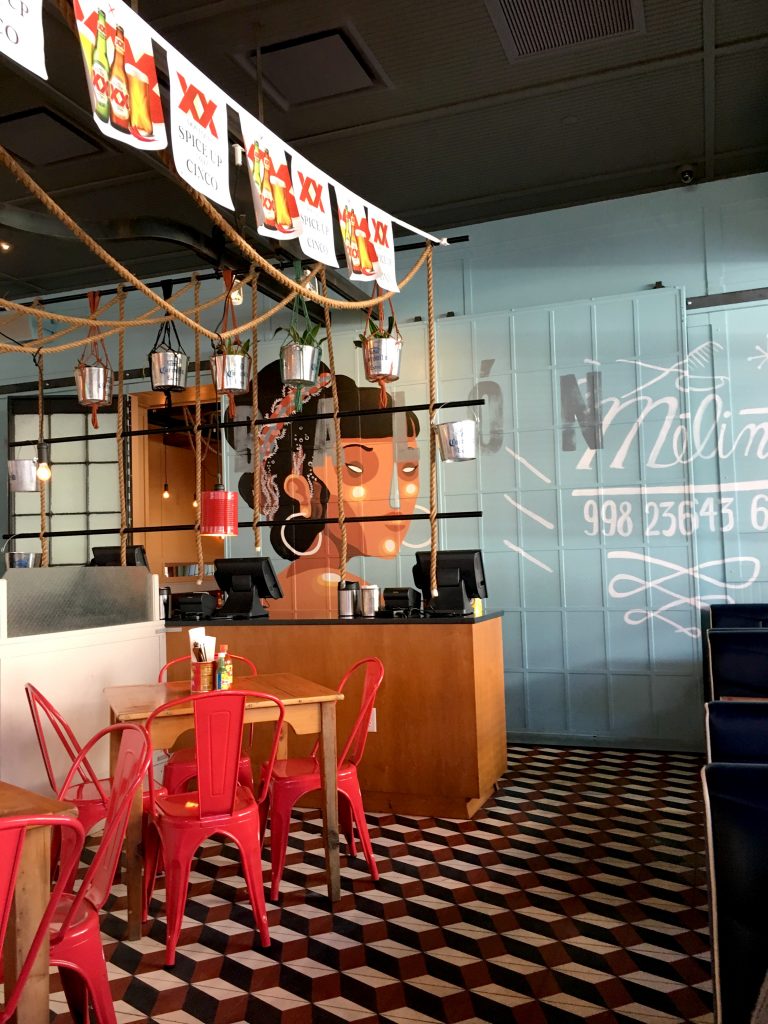 The interior of the restaurant is bright and colorful.  There is a variety of seating including booths, tables, and seats at the bar.  My kids loved the optical illusion floor!  A large bar is situated in the middle of the restaurant.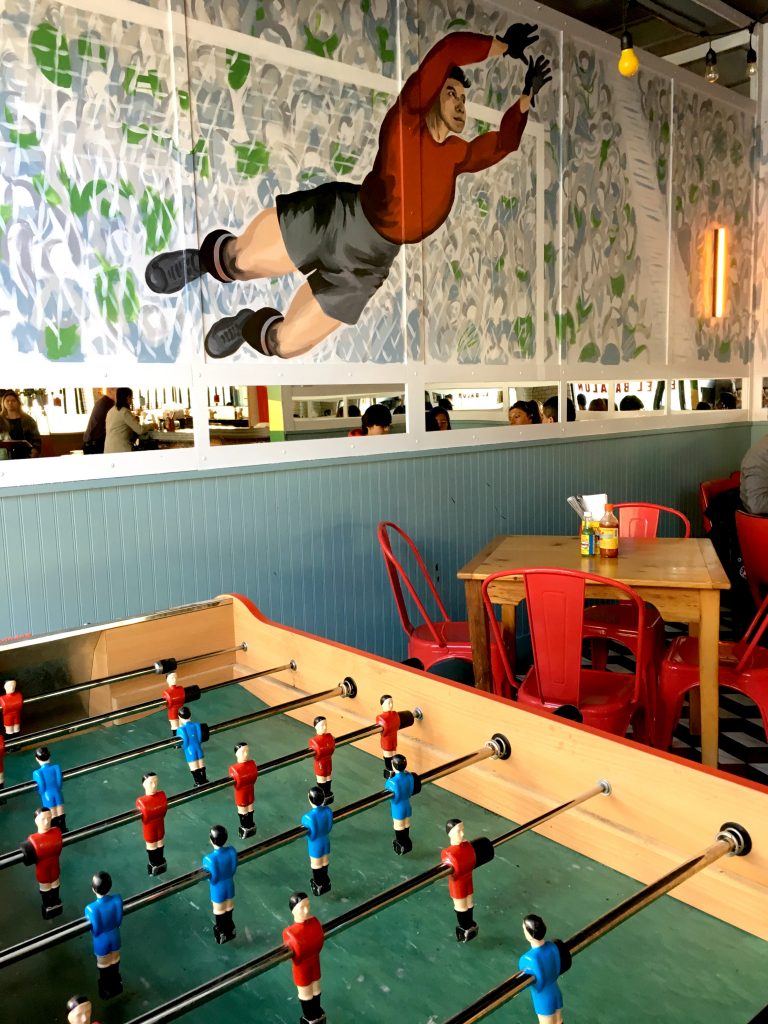 There are two different foosball tables in the restaurant, which are great for entertaining the kids (or adults!) while they wait for their food.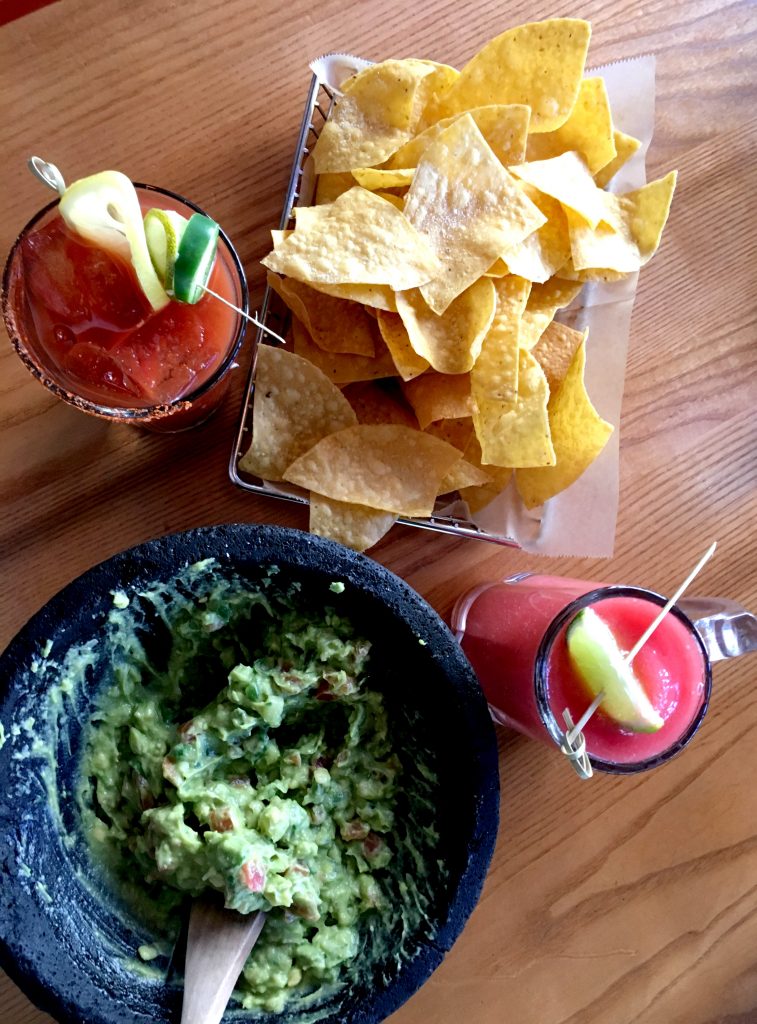 One of El Balon Cantina's most popular drinks is their margarita.  Since we were there on the weekend, my husband opted to sample a Chipotle Bloody Maria, one of the restaurant's brunch cocktails.  This drink had a spicy kick!  The kids shared a non-alcoholic frozen strawberry daiquiri and I stuck with water.  We started with chips and guacamole while we decided on what else to order.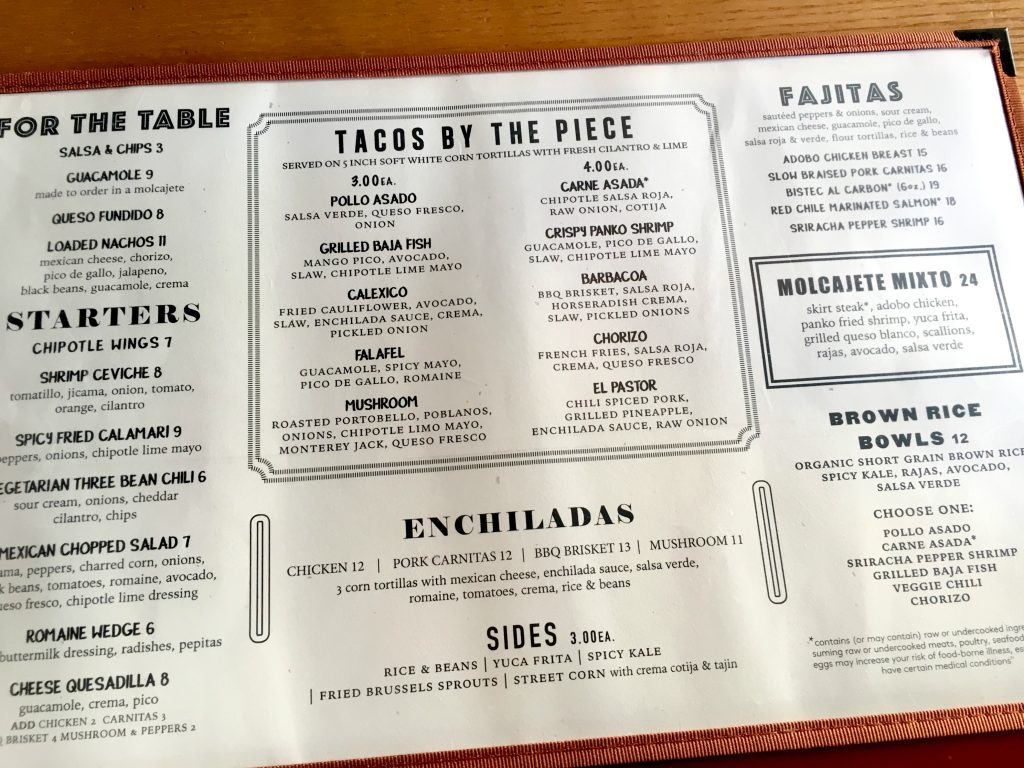 The weekend brunch menu has staples like Huevos Rancheros Tostadas, Chilequiles Verdes, Tostada Francesca (Mexican french toast) and a variety of egg dishes (burrito, avocado omelette, etc.).  The restaurant has a children's menu for those 12 and under.  It has a variety of choices including a quesadilla, chicken tenders, hot dog, mac & cheese that are reasonably priced at $7 and includes one side.  Drinks are additional.  Although our 9 and 11-year-old children were with us, they did not order from the children's menu. Instead, as we often do, we opted to order a variety of dishes from the regular menu and share.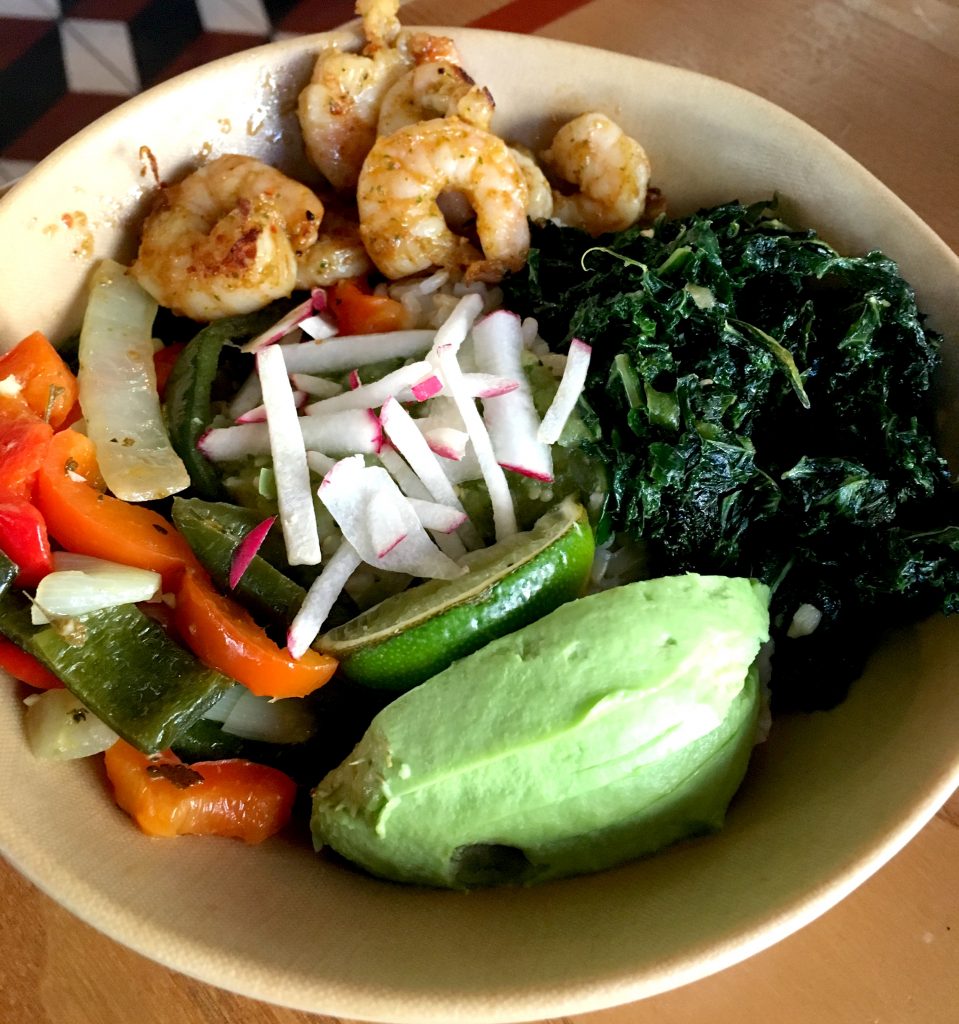 I saw the brown rice bowl and knew that I wanted it with Sriracha Pepper Shrimp.  I will be honest, this bowl is smaller than I was expecting, especially since we wanted to share.  Everyone had a little taste, and I ate the rest.  It was spicy but tasty! I loved all the veggies that were in this.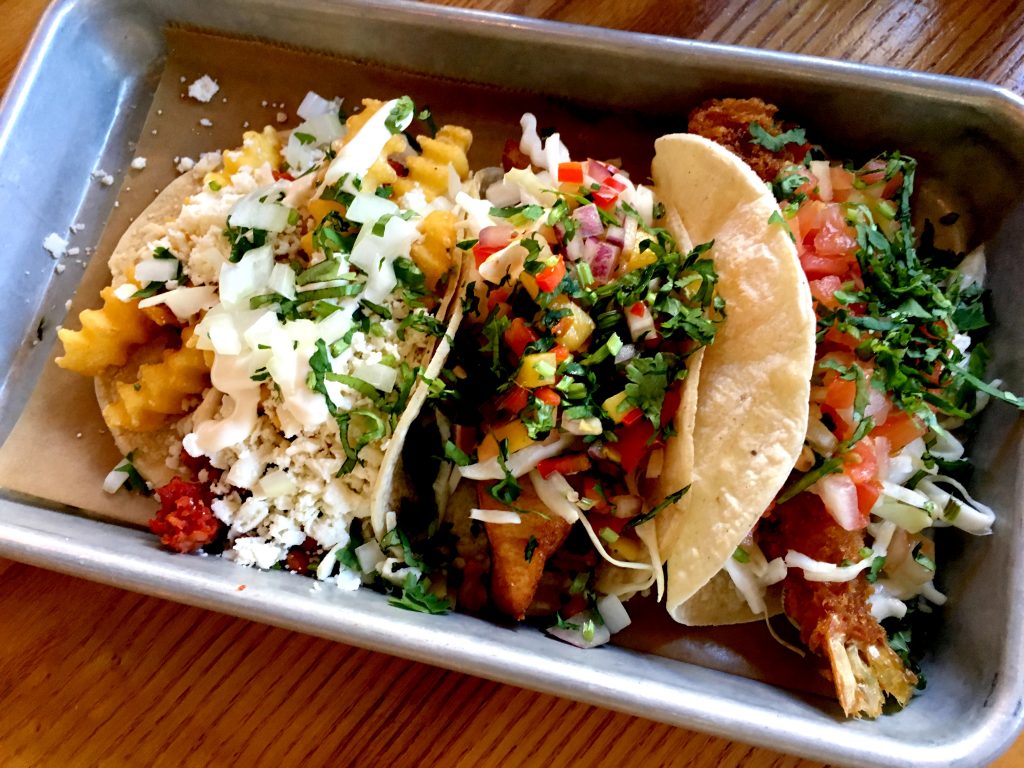 The kids, especially my son, love tacos.   We ordered three different tacos – Crispy Panko Shrimp ($4), Grilled Baja Fish ($3) and Chorizo ($4).  Look at all the toppings on these tacos!  There were so many tasty looking tacos on the menu that I'm going to have to go back! The Falafel, Calexico and Barbacoa tacos are still on my need to try list!  If I was making a meal out of only tacos, I'd likely add a side of rice and beans and fried brussels sprouts.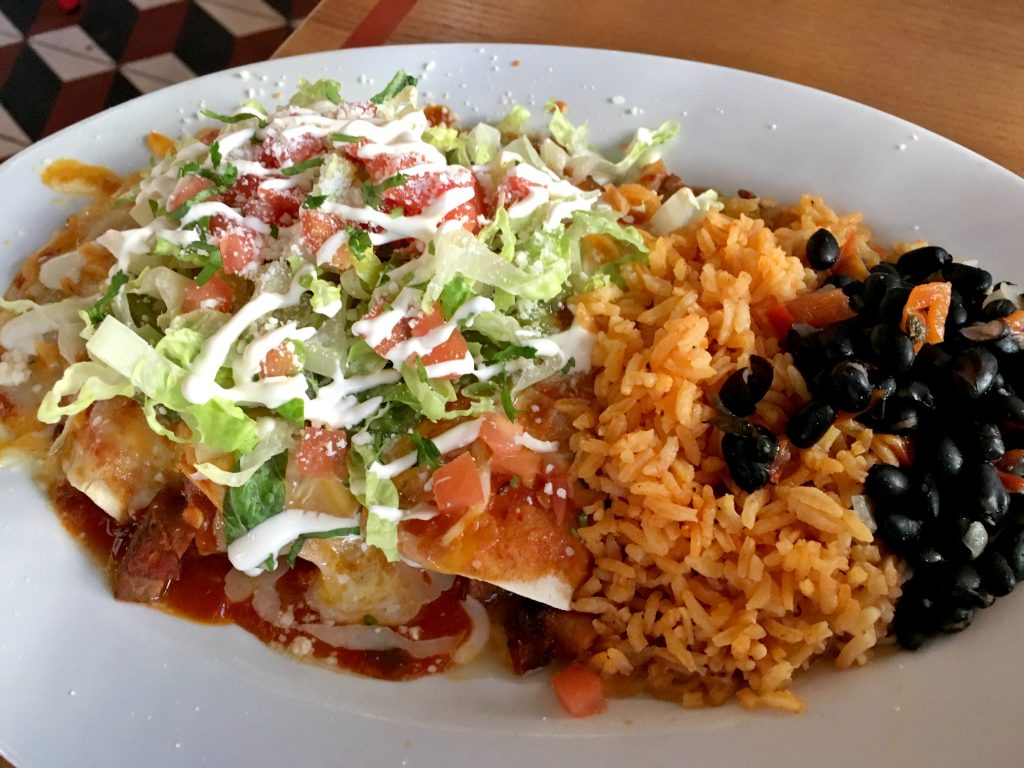 We rounded out our meal with the BBQ Brisket Enchiladas which came with rice and beans.  These enchiladas were tasty with big chunks of brisket.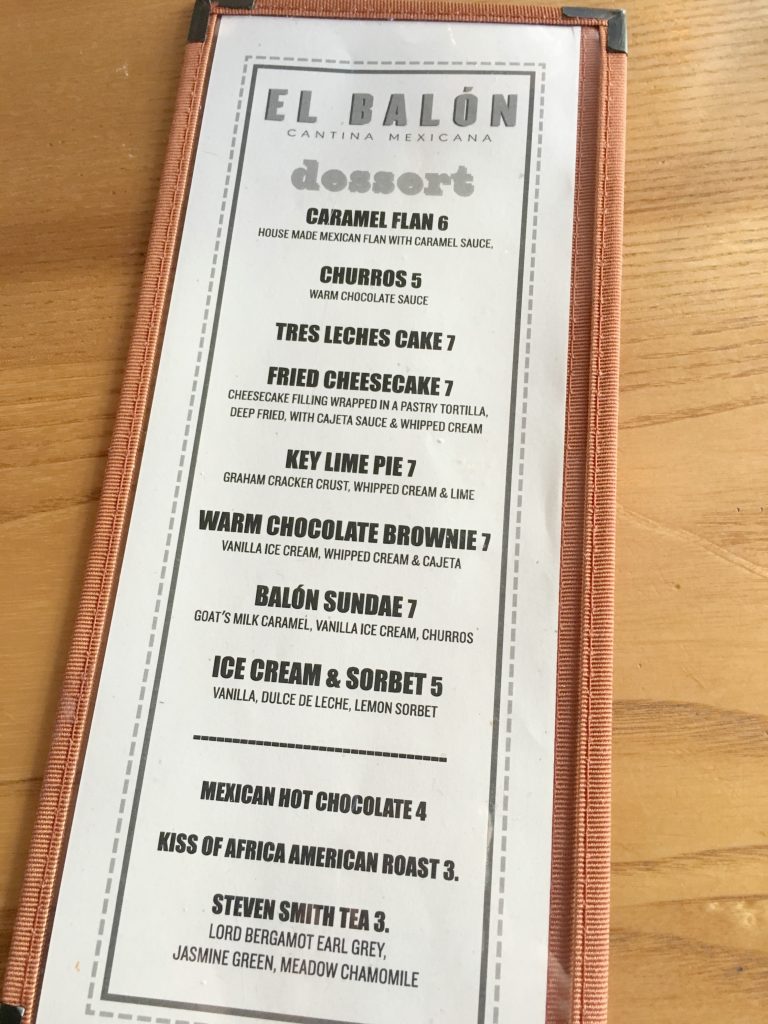 We of course couldn't leave without sampling dessert!  We decided we would choose two and share.  My husband immediately saw the Caramel Flan and knew he wanted to try it.  It took us awhile to decide between the Churros, Fried Cheesecake or Balon Sundae for the second dessert.  But we finally opted for the Fried Cheesecake.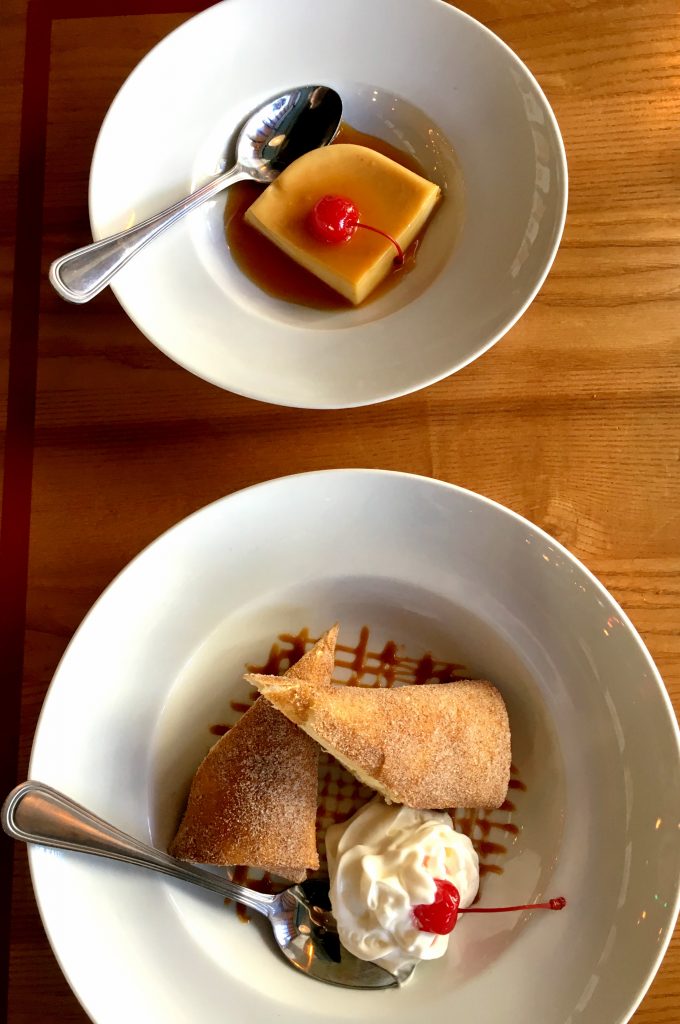 We made two great choices.  The flan was creamy, but firm and wasn't overly sweet.  While I'm not a huge fan of flan, my husband and kids thought it was delicious.  We all enjoyed the fried cheesecake too.  The outer shell was crispy and dusted with cinnamon sugar.  The inside was filled with creamy cheesecake.
El Balon Cantina is a reasonably-priced, family-friendly restaurant.  It's a perfect place to grab a quick lunch or dinner after a day of shopping or family fun (Rockin' Jump, Legoland Discovery Center and Showcase Cinema de Lux are all located in the shopping center).  For those of you who live closer to the restaurant, they have lots of weekday specials.  On Mondays frozen margaritas are $7 all evening long, on Taco Tuesday they have all you can eat tacos in 60 minutes for $19.95,  50 cent wings on Wednesday and $7 frozen margaritas and $5 beers on Thirsty Thursday.  Plenty of reasons to stop by and give  them a try!
The Details:
El Balon Cantina
Ridge Hill
211 Market Street
Yonkers, NY 10710
(914) 376-6800
For reservations call the restaurant.
Hours:  Open daily, 11:30 AM – 11:30 PM
Parking:  Paid parking in garages ($3 for up to 3 hours),  limited metered street parking
Price: $$ (Most starters under $10, tacos $3-$4/each, mains (enchiladas, fajitias, rice bowls $11-$18)