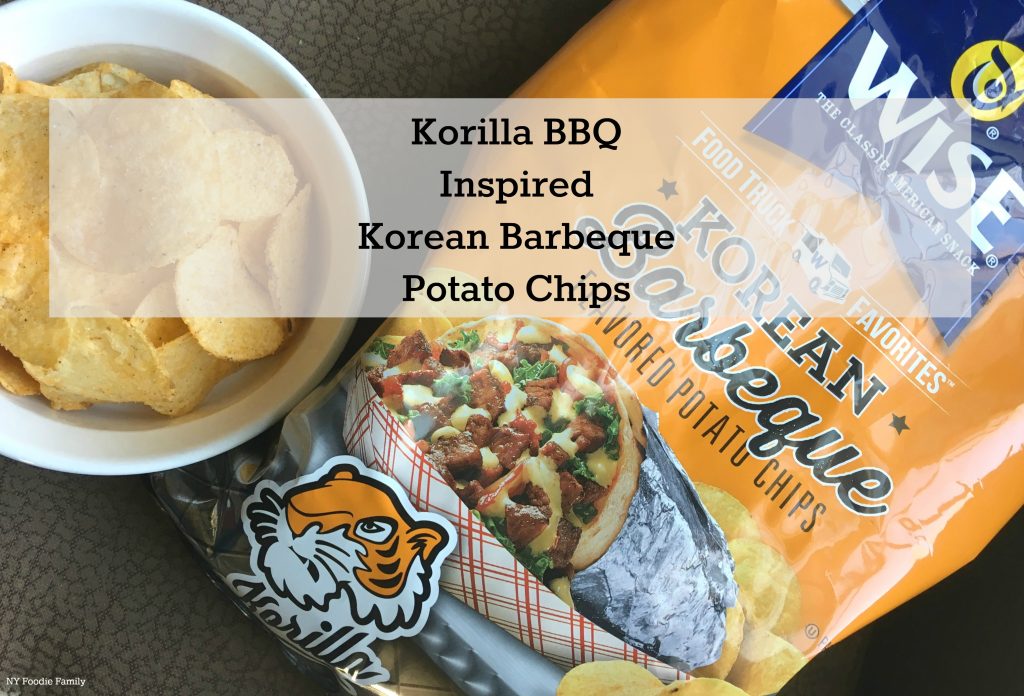 I was super excited when I found these Wise Korean Barbeque flavored chips on a recent shopping trip at Shoprite. These potato chips were inspired by NYC's Korilla BBQ food truck.  The Korilla BBQ food truck was started in 2010 serving items like burritos, rice bowls and salads topped with bulgogi, Korean BBQ pork, chicken or organic tofu.  The Korilla BBQ truck was even a contestant on Food Network's The Great Food Truck Race.  Owner Edward Song created such a popular following that he is about to open his second brick-and-mortar restaurant in downtown Brooklyn later this spring.   The new Brooklyn eatery will differ from his East Village restaurant in that it will also serve breakfast dishes like breakfast burritos and congee.  Unfortunately, I've never had the opportunity to try Korilla BBQ.  However, "a burrito with bulgogi and bacon kimchi fried rice" has my mouth watering just thinking about it.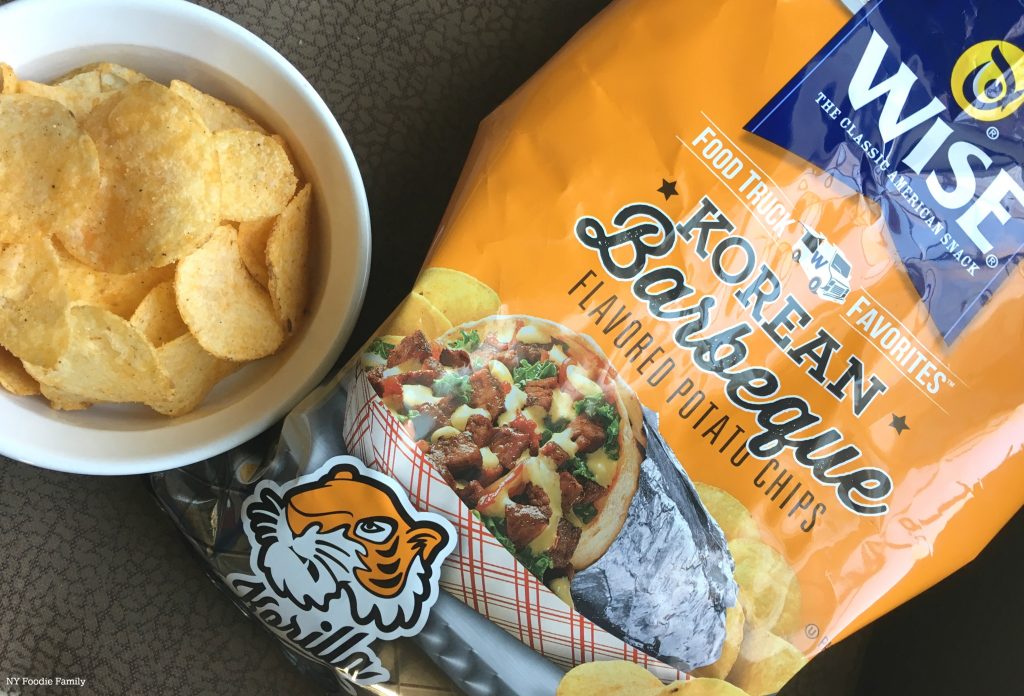 Wise Korean Barbeque flavored potato chips combine two of my favorite foods, Korean BBQ and potato chips.  So, I had high hopes for these chips! These chips are tangy and sweet with a hint of smokiness and a bit of spice. However, if you tried one of these chips without looking at the bag, "Korean Barbeque" is not what would come to mind.We all enjoyed these chips but the spiciness may be a bit too much for some children.
These Korean Barbeque chips are part of Wise's Food Truck Favorites line. The Food Truck Favorite line of chips was introduced in April 2016, creating chip flavors inspired by actual food trucks.  Other chips in this line include Beef Barbacoa Tacos inspired by Boston's North East of the Border truck and Loaded Chili Cheese Dog which is inspired by NYC's Papaya King Truck.
Verdict:  Give these chips a try!