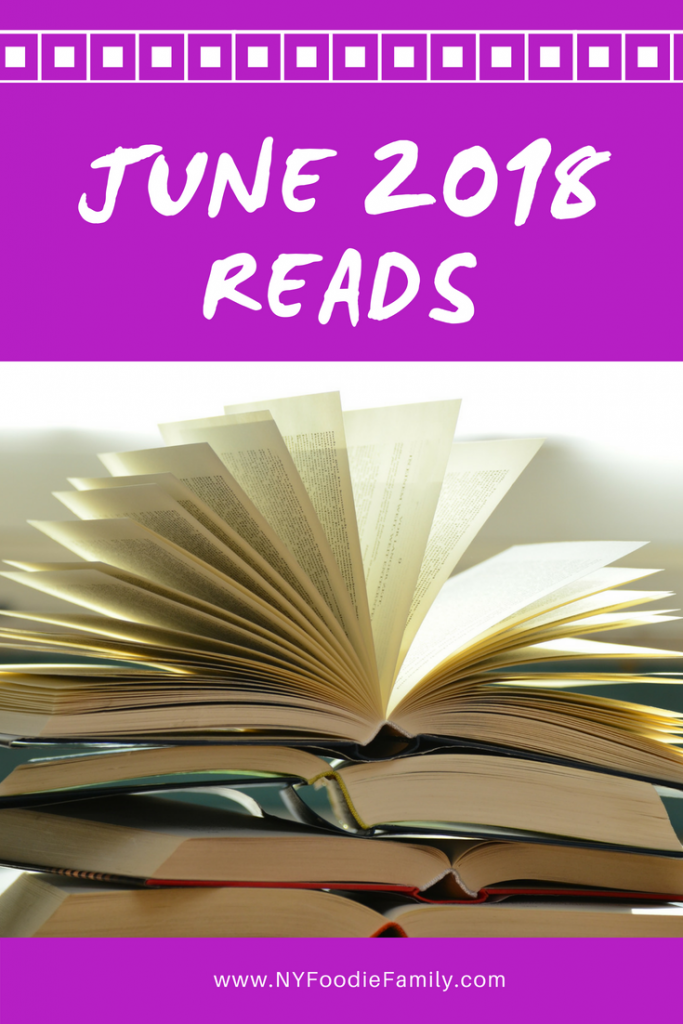 (This post contains affiliate links.  Please read our disclosure policy for additional information.)
It's the second Tuesday of the month and time to share my June Reads with Jana and Steph's monthly Show Us Your Books linkup.  I thought June was off to a great start.  But in the end, like last month, I only read five books.  Quality-wise, most weren't even that great.  But, July is  a new month.  I feel like I read more in the summer, so I'm hoping that still remains true! Here are my June reads:
2 stars
The Perfect Nanny by Leiia Slimani – This was one of the times that I should have relied on the goodreads rating of this book.  This book was translated from French and I was interested in seeing what kind of thriller this would be.  Let's just say this wasn't suspenseful at all.  I felt like it didn't go anywhere and there were no likable characters.  Overall, this was a big disappointment.
3 stars
A Secret Kept by Tatiana de Rosnay – I got this book years ago after reading and loving de Rosnay's book Sarah's Key.  The book focuses on the complexity of family relationships but the secret was a bit of a letdown.  I'm happy to have finally read a book off my own bookshelf though and can now pass it on.
The Miracle Morning by Hal Elrod – This was my non-fiction book of the month.  At age 20, Elrod was clinically dead for 6 minutes after being hit head-on by a drunk driver.  This accident made him reevaluate his life.  He realized the power of getting up early and performing a consistent morning ritual. His morning practice, L.I.F.E.S.A.V.E.R.S., is the foundation of The Miracle Morning.   I found Elrod's story inspiring.  And I really believe there's a connection between being an early riser and success.  I just need to actually put this book into practice!
 4 stars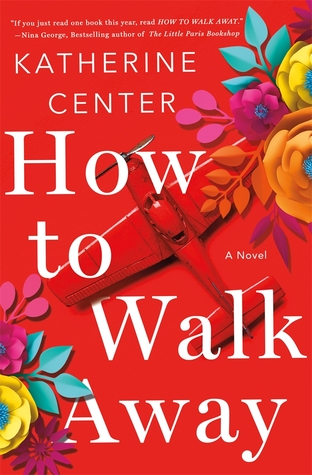 How to Walk Away by Katherine Center –  Maggie had it all – a dream job, a nice apartment and an amazing boyfriend.  However, everything changes on the night of her engagement.  She wakes up in a hospital having to face that her life will never be the same.  She does a lot of growing and a majority of the book focuses on her coming to terms with her new life.  I believe that this book was recommended in the last SUYB.  I had wanted to read one of Center's other books, Happiness for Beginners, for awhile now.  I am hopefully going to get to that one sooner than later now, since I enjoyed this book.

The Recipe Box by Viola Shipman – I've been a big Viola Shipman fan since I read The Charm Bracelet.  Her books tend to have a formulaic quality, with objects, or in this case recipes, leading to a story.  This book in particular felt a little repetitive to me at times, but overall it was an enjoyable story.