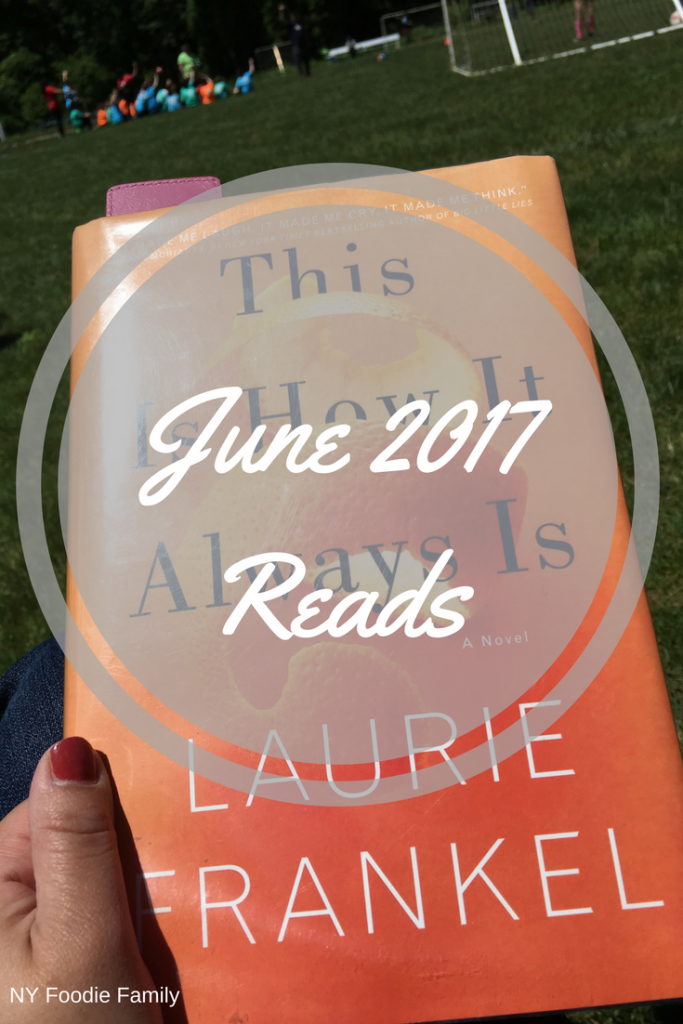 It's the second Tuesday of the month, which means that it's time to link up with Steph and Jana for another edition of Show Us Your Books. While May was disappointing in quality of books, June definitely made up for it!  The majority of my reads were 4 stars and I even had a 5 star book this month!  Here are my June 2017 reads:
3 Stars:
Always by Sarah Jio – Cade and Kailey were young, in love and planned to get married.  But one day, he disappears, never to be seen from again.  10 years later, Kailey is leaving a restaurant with her fiance when she sees a homeless man and realizes that it's Cade.  She feels compelled to help him and she tries to figure out what happened since they last saw each other.  The book is told in alternating chapters between the past and present. I had previously read Bungalow by Jio and loved it.  So, when I saw this book at the library, I picked it up.  Unfortunately, I was a bit disappointed by this one. I felt like some of the character decisions seemed so unlikely and unrealistic.
4 Stars: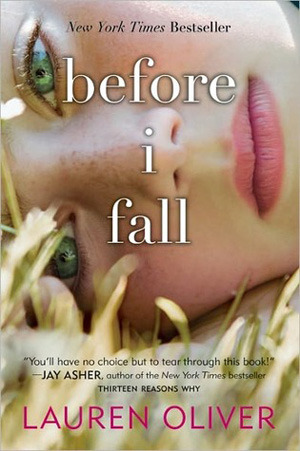 Before I Fall by Lauren Oliver – This YA book had been on my to read list for awhile.  I wanted to read the book before I saw the movie, which was what finally got me to read it.  Although I never watched the movie Groundhog Day, I believe this book is similar in which Samantha relives the same day seven different times.  Each do-over she is able to manipulate and make changes based on her past experiences.  The book has been nominated for a bunch of awards and I can see why.  I enjoyed the storyline and Samantha's character as she evolves through the book. And my own personal rant, there was one character in particular that I couldn't stand and couldn't understand how Sam was friends with her….rant over!  BTW, as usual, the book is so much better than the movie.
The Garden of Small Beginnings by Abbi Waxman –  After her husband dies in a car accident, Lilian Girvan is left to raise their two young daughters.  As an illustrator, she's given the job of working on a vegetable gardening book.  But, she must take a gardening class which her two children and sister accompany her to.  During the six week class, the students form friendships and help each other through difficult times.  In between chapters, vegetable gardening tips are provided.  I enjoyed Waxman's writing style and even though the topic of being a widow is heavy, I found her writing style to be fun and engaging.
The Hope Chest by Viola Shipman –  Mattie Tice was once a famous garden designer.  Diagnosed with ALS, the time has come where her husband Don of almost 50 years needs some help in taking care of her.  Enter Rose, Mattie's new caretaker and her daughter Jeri.  In the move to a new house, Mattie discovers her hope chest and shares the contents and the memories they bring with Rose.  This is the second book in the "heirloom novel" series.  I read the first book, The Charm Bracelet and enjoyed it as much as I enjoyed this book.  What I find so interesting is that Viola Shipman is a pen name for the author, Wade Rouse.  I am surprised at how well he writes from a a female perspective.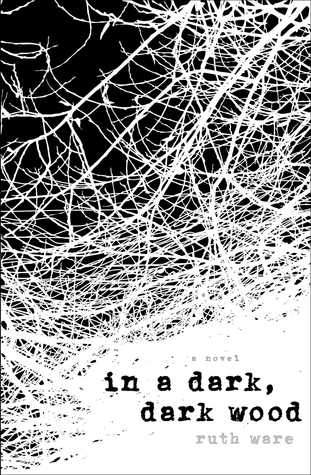 In a Dark, Dark Wood by Ruth Ware – Leonora (Lee/Nora) is unexpectedly invited to her friend Clare's hen party.  Surprised since she hasn't seen her in over 10 years, Nora decides to go with their friend Nina.  They drive to the country to find a glass house set in the middle of the woods, where they will stay for the weekend.  But during that weekend Nora wakes up in a hospital and learns that someone has died.  She has no recollection of how she got in the hospital and she tries to piece together her memories of the past couple of day's events to figure out what is going on.  I was a fan of The Woman in Cabin 10 and had heard that this book was even better.  This was an enjoyable, suspenseful read, even though I had it figured out before the big reveal.
This Is How it Always Is by Laurie Frankel – Rosie and Penn have five boys.  But their youngest, 5-year-old Claude prefers wearing dresses and wants to be a girl when he grows up.  What ensues is the family having to keep secrets as they navigate raising a transgender child.  This is a beautiful, well-written story that is very relevant in today's times. This is not a "light" summer read, but in my opinion, a book definitely worth picking up.
5 Stars: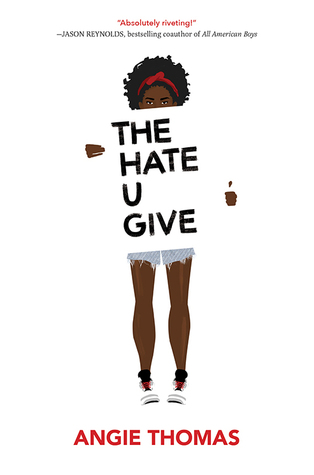 The Hate U Give by Angie Thomas – 16-year-old Starr lives in the poor and drug-ridden neighborhood of Garden Heights where her father runs a store.  But she goes to a school an hour away where she's one of 2 black kids in her grade.  She's with an old friend Khalil on their way home from a party when Khalil is pulled over by a white cop and shot to death.  Starr is the only witness and when the shooting makes national headlines she has some tough choices to make.  This YA book handles a serious, relevant topic but is so well written.