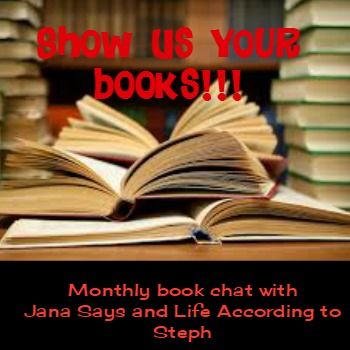 Today I'm linking up with Steph and Jana for their Show Us Your Books monthly link-up.   I love seeing what everyone's been reading and love to add new books to my to be read pile!  Having the summer off has made for lots of reading time!  I got nine books read in July.  This month I'm sharing my books by how I rated them.
3 stars: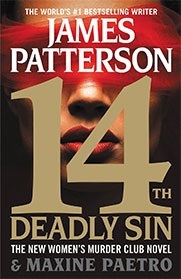 14th Deadly Sin by James Patterson & Maxine Paetro – I am still enjoying this series by Patterson.  While this isn't thought provoking, quality literature, I enjoy the fast-paced suspense of his books.  Plus, fourteen books in now, I enjoy the characters of the Women's Murder Club.
Disney After Dark (The Kingdom Keepers #1) by Ridley Pearson – The kids and I listened to this children's chapter book on CD on one of our drives up to Rhode Island.  My daughter has read four of the books in this series and had been trying to get me to read the first book.  This first book focuses on five young teens who need to battle villains at Walt Disney World to save the park.  This series is aimed for middle school readers and is a bit dark if I must say.  There's a part where the dolls of the It's a Small World ride come to life and try to attack the kids!  Even though the series is aimed at older readers, she enjoys "scary" books like the R.L. Stine's Goosebump series.  While I probably won't be reading any more in this series, I'm okay with her enjoying them.
The Knockoff by Lucy Sykes and Jo Piazza – This is what you'd expect of typical chick-lit.  When Imogen returns to work as editor-in-chief of Glossy magazine after a six month medical leave she discovers that her former assistant Eve is trying to take over.  Eve is much younger and more tech-savvy with different ideas on how the magazine should be run.  This was a mindless summer read but nothing to write home about.
Re Jane by Patricia Park – This book has been advertised as a Korean American retelling of Jane Eyre.  I'm not sure that I've read the classic Jane Eyre and if I have, I didn't remember it.   It was interesting to learn more about Korean customs and traditions and the struggles of a young woman trying to live in two cultures and feeling like she doesn't really fit in either very well.  Regardless, this book was only okay for me.
The Rose Effect by Graeme Simsion – I really enjoyed the first book The Rosie Project.  While this book had the occasional humorous bits, overall it was only an okay read for me.
The Rumor by Elin Hilderbrand – This is a summer read, set in Nantucket, like Hilderbrand's previous novels.  Long-time friends Madeline and Grace end up being the topic of a rumor, as the title suggests.  This book is filled with infidelity, friendship and deceit.  An okay summer beach read.
4 stars:
Little Street Bakery by Jenny Colgan – I was pleasantly surprised by this book.  While I thought it would be a traditional chick-lit type book, it had a bit more substance.  When Polly's marriage fails she packs up and rents a small flat above a bakery in the isolated sea town of Polbearne.  She ends up turning to baking which brings her income and helps her forge friendships.
Where They Found Her by Kimberly McCreight – I read McCreight's Reconstructing Amelia and enjoyed it.  This book focuses on the body of a dead infant that was found in the woods as authorities try to figure out whose baby it is.  This book was a suspenseful page-turner with lots of twists.  I even gave it to my husband to read!
5 stars: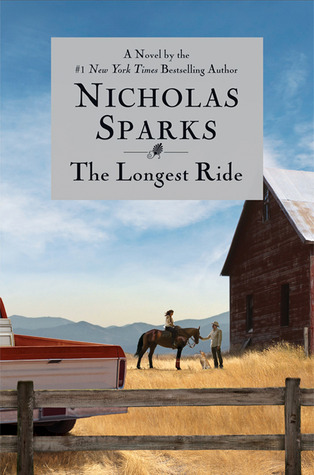 The Longest Ride by Nicholas Sparks – I don't know why I waited so long to read this.  Luckily, the movie came out recently and I want to see it, but I won't usually watch the movie until I read the book!  I'm a sucker for a good love story and a happy ending which Sparks is excellent at providing!  There are two parallel love stories occurring throughout this book.  I thought the bull riding and horses in this book would be a turn-off, but I really enjoyed this book.