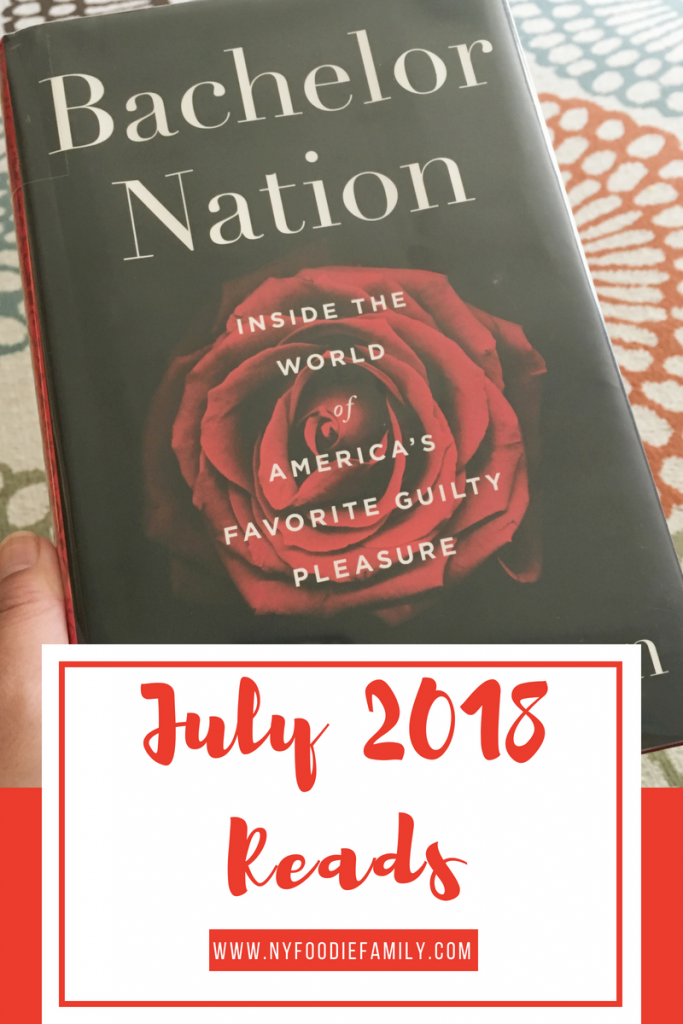 (This post contains affiliate links.  Please read our disclosure policy for additional information.)
It's time once again to link up with Steph and Jana's monthly Show Us Your Books linkup.  Summer is flying by and I've been trying to read up a storm.  I read a good mix of books this month including three non-fiction books and variety of fiction.  And I'm happy to report that the majority of them were enjoyable reads!  Here are my July reads:
3 stars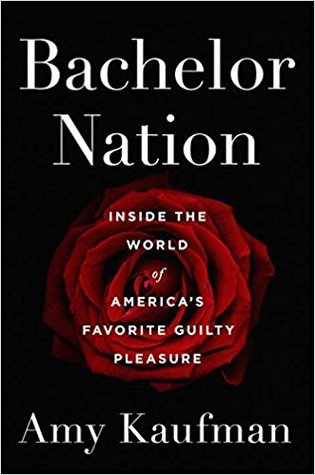 Bachelor Nation by Amy Kaufman – I have recently become a big fan of The Bachelor/Bachelorette franchise.  If you are a fan of the show, do not read this book!  This book will ruin the show for you.  While it's nice to know the truth behind the show, I've become jaded by the info I learned.  I will continue to watch the show, but unfortunately, not with the same enthusiasm that I had.
Bring Me Back by B.A. Paris – I really enjoyed Behind Closed Doors and The Breakdown.  However, I found this book to be a bit disappointing.  I found several of the plot lines unbelievable and didn't really like any of the characters.  Fans of B.A. Paris may want to give this book a try.  Otherwise, I don't recommend it.
The Little Book of Hygge by Meik Wiking – I'm late to the hygge (hue-guh) game and only finally got to this book now.  I feel like I picked the wrong season to read this book.  Hygge is all about coziness (think warm sweaters, candles, stews, etc.).  I thought this book was okay, describing all things hygge and how to live a life of hygge.  This was one of three non-fiction books I read this month.
4 stars
Everything Here is Beautiful by Mira T. Lee – Two sisters struggle as one sister, Lucia has a mental illness.  Older sister Miranda feels responsible for taking care of and watching Lucia. But as an adult, Lucia is able to live her own life.  This book was a good look at how mental illness affects a family.
How To Make a Wish by Ashley Herring Blake – This was a decent YA book.  There are a couple of story lines going on in this book – one with Grace dealing with a mother who acts more like a child and the other with Grace falling in love with a girl.  This book has gotten a lot of positive reviews in the LGBT community, as I know this was the first YA book that I've read with a bisexual character.  I really disliked Grace's mom and it's hard to believe that there are really parents like her out there.
In Order to Live by Yeonmi Park – Park was born in North Korea and fled the country at age 13. She eventually made it to South Korea and this book is the story of her escape.  I found this book to be so insightful.  I've heard about how bad North Korea is, but didn't realize how bad it was, until reading this.  Park's story is so inspirational after all of the horrific events she survived.
Killman Creek by Rachel Caine – This is the second book in the Stillhouse Lake series.  You do need to read the first book in the series, Stillhouse Lake, before reading this one.  I found it just as suspenseful as the first.  The third book won't be released until March of 2019, but I will be reading it to see where the series goes!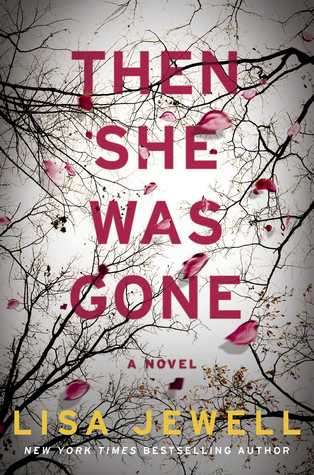 Then She Was Gone by Lisa Jewell –  Ellie Mack disappears at 15.  Her mother Laurel meets a man at a local cafe and the two start a romance.  But when Laurel meets his 9-year-old daughter Poppy, who shares a strange resemblance to her missing daughter, she starts wondering what really happened to her daughter.  I had taken a break from suspense books for a bit, since I was finding them to be so formulaic and predictable.  This book was actually a decent read and a nice reentry to the genre.