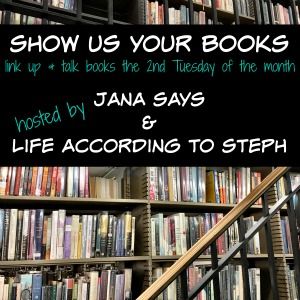 Happy Valentine's Day!  Today on the blog it's all about book love!  I am linking up with Jana and Steph's monthly Show Us Your Books link up to share my January 2017 reads.  This month I read 12 books.  It seems like a lot, but several of them were middle grade fiction books.  I'm looking forward to reading everyone's posts and adding to my goodreads list!  And speaking of goodreads, you can friend me if you'd like to see what I'm reading or what I've read.  So in order of least to most liked, here are my January reads:
2 Stars
Marvin and the Moths by Matthew Holm – This is a middle grade fiction book that I read and reviewed for Kiss the Book.  It involves a science experiment gone wrong and giant moths and a killer spider……yeah, not really my thing!
3 Stars
Autumn's Wish by Bella Thorne – This is another book that I read and reviewed for a Kiss The Book review.  It's the third book in a YA series that I was just "eh" about.  Not having read the first two books in the series wasn't really a problem.  They give enough back-story about what happened in the previous books.  My issues with the series is that it is written about a group of high school kids.  However, it's kids my daughter's age (almost 11/middle school) who are fans of Bella Thorne from her Disney show Shake It Up.
Raymie Nightingale by Kate DiCamillo – Raymie starts taking baton lessons in hopes of winning the Little Miss Central Florida Tire competition.  If she wins, her picture will be in the newspaper and she's hoping that her father, who left town with a dental hygenist, will come back home.  She meets two other girls at the baton lessons who form an unlikely friendship.  My daughter read this book.  Since we no longer read together, like my son and I do, I like to at least occasionally read some of the same books as her.  This won the Goodreads Choice 2016 for middle grade and children's books and has been nominated for other awards as well.  Having read some of DiCamillo's other books, this book was just an okay read for me.
4 Stars


Home by Harlan Coben – Besides James Patterson, Coben is one of my go-to authors for quick, suspenseful reads. This is book number 11 in the Myron Bolitar series.  It had several unexpected twists.  While I prefer to read a series in order, I think that this book can be read as a stand-alone without feeling totally lost.
The Lion, The Witch and the Wardrobe by C.S. Lewis – I read this book with my son over the course of a couple of weeks.  Somehow I had missed ever reading this book on my own.  This is book #2 in the Chronicles of Narnia series, but I think the most popular?  Honestly I didn't even realize there was a whole series and that I wasn't reading the first book, until we had already started reading it.  This was a great fantasy read that we both enjoyed.  We then watched the movie which we both liked, even though it was a little different in parts.
Nowhere Girl by A.J. Paquette – I received this book and read and reviewed it on my blog for Multicultural Children's Book Day.  It tells the story of Luchi, girl born in a prison in Thailand.  It's the only life she's ever known.  But when her mother passes away, she is released into the real world.  As Luchi embarks on her journey, she learns secrets about her mother's past.  This was a really great book that I had never heard of and would never have read if I hadn't participated in Multicultural Children's Book Day.  Our children need access to more diverse books, including this one!
Only Ever You by Rebecca Drake –  3 year-old Sophia disappears from a playground for a few minutes, scaring her mother, Jill.  When she is found she has a tiny needle mark in her arm, which everyone convinces Jill is just a bug bite.  But then  Jill feels like she's being watched and has someone been in her house?!  When Sophia is later taken from her own house, the blame is put on Jill and her husband, David.  Jill has to prove her innocence and find her daughter.  This was a suspenseful read that had me guessing until the end.
Perfect by Sara Shepard – I finished the third book in the Pretty Little Liar series.  Since I started reading the series, it looks like I'm reading about one book a month.  These books are filled with lots of high school drama.  They are fun, brain-candy reads for me.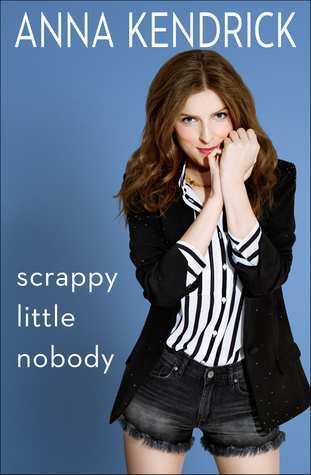 Scrappy Little Nobody by Anna Kendrick – I love Anna Kendrick!  In this book she talks about the beginning of her career, being a celebrity, romance and more.  It's all told in her humorous, tell it like it is, down-to-earth style.  As I was reading, I could imagine her voice telling the stories.  If you're a fan of hers, I recommend this book!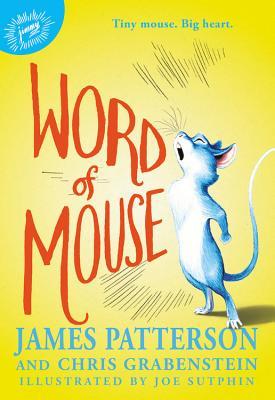 Word of Mouse by James Patterson and Chris Grabenstein –  Isaiah, known as mouse #97 was raised in a laboratory along with his other 96 siblings.  In an escape attempt, he is the only one who makes it out of the laboratory.  He eventually meets Mikayla, another mouse who introduces him to her family.  Can he convince them to help save his family?  This is Patterson's newest middle grade fiction book.  My son is fan of Patterson's other middle grade fiction series.  He borrowed this book from the library and loved it so much that he insisted that I HAD to read it.  I thought this was a cute read and had good lessons on accepting differences.
You Are a Badass by Jen Sincero – I'm going to be honest, this book isn't for everyone.  But if you like self-help, inspiring books, then I recommend this one.  Sincero is a success coach who tells it like it is.  One of her biggest messages repeated throughout the book is "love yourself."  This was a timely read for the new year as I try to figure my -ish out!
5 Stars
One True Loves by Taylor Jenkins Reid – I have seen this book reviewed on so many Show Us Your Books blog posts that I finally had to read it.  I'm sorry I waited so long!  If you want a book that gives you all the feels, this is one of them.  I won't give a summary since I think almost everyone in the link up has already read it, but I loved this tear jerker of a read!