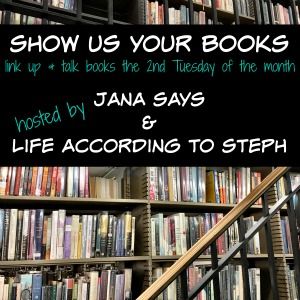 It's that time again to link up with Steph and Jana for their Show Us Your Books Link-Up.  Not only do I get to share the books that I've read recently, but I also get to add a ton of books to my goodreads to be read list.  January started out with a bang.  I was reading like crazy but towards the middle of the month I started The Royal We and it just took me forever to finish!  That is the first book on my February reads list, when I'll share my rating and opinions.  Too many books, not enough time!  Here's a look at what I read in January.  The books are listed in order from least to favorite.
*Books and pictures are linked to Goodreads.
3 Stars: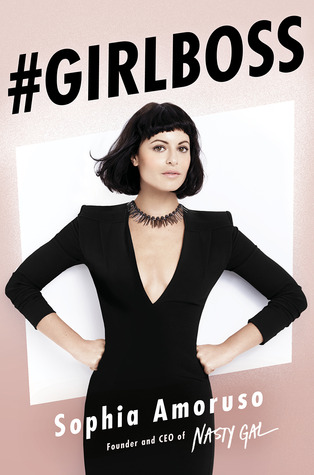 #Girlboss by Sophia Amoruso – This non-fiction book is part memoir and part career and life advice.  Amoruso is the founder of Nasty Gal, a $100 million plus online fashion retailer.  Honestly, I had never heard of Nasty gal before reading this book.  I am a fan of hard working women who can change their lives around and become successful.  However, this book didn't really offer anything new and felt a little "braggy."
Big Magic by Elizabeth Gilbert – I may be one of the rare few who didn't love this book.  I was not a fan of Eat Pray Love either and think I just don't enjoy her writing style.  This book was very anecdotal and I felt uninspired.  Gilbert and I don't seem to have the same ideas on creativity and it was hard for me to believe the "magic."
The Grownup by Gillian Flynn –  This is a short story by Gillian Flynn which questions who is the manipulator?  An unnamed young woman reads the aura of a Susan Burke.  She eventually visits Susan's house and meets her teenage stepson which results in lots of Flynn's twists and turns.  It's a super quick read but was just an okay read for me.
The Thing About Jellyfish by Ali Benjamin – This is a middle grade fiction book.  Suzy Swanson's former best friend dies unexpectedly while swimming in the ocean.  To cope with her grief she has stopped talking and has hypothesized that her friend died from a rare jellyfish sting.  Eventually she comes to terms with her grief.   This was a 2015 National Book Award Finalist but I didn't really enjoy it and didn't recommend it to my daughter.
4 Stars: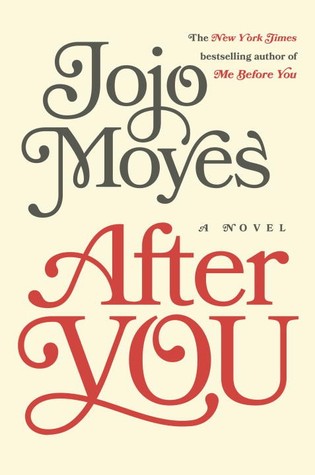 After You by Jojo Moyes – This is the sequel to Me Before You.  It tells the story of how Louisa is dealing in the aftermath of Will's death.  There is a lot going on in this book and while enjoyable, I preferred the first book over this one.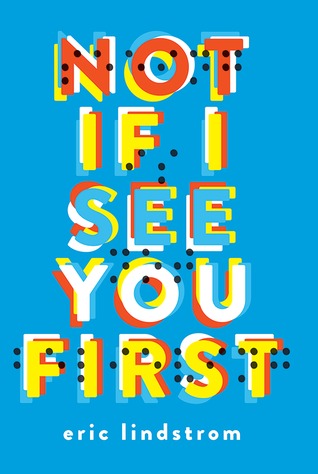 Not If I See You First by Eric Lindstrom – Parker is blind as a result of a car accident when she was seven.  Her mother died in the accident and now her father has passed away.  Her aunt, uncle and cousins have moved into her house to help keep things as comfortable and the same as possible.  Mix in an ex-boyfriend who betrayed her when she was younger and a motley group of friends and you have this touching YA coming of age story.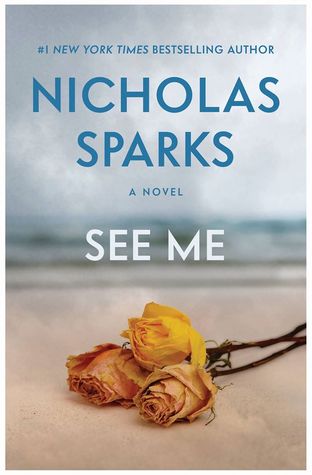 See Me by Nicholas Sparks – Maria and Colin come from very different backgrounds.  A chance encounter brings the two of them together.   Threats from Maria's past test their relationship in this romantic suspense book.  I liked that this book was more suspenseful than Sparks' usual romance books.
5 Stars: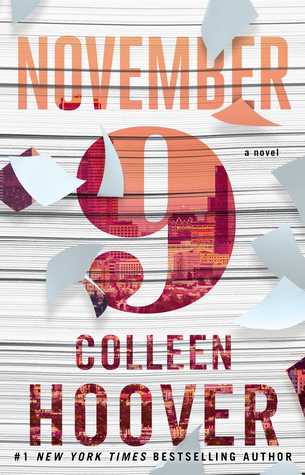 November 9 by Colleen Hoover – Fallon and Ben meet on November 9.  They are young and both have aspirations.  They vow to meet every November 9 for the next five years so they can live their lives and try to achieve their goals, without being distracted by the other.  I am a huge Colleen Hoover fan.  This was a great "new adult" love story that might have made me cry!