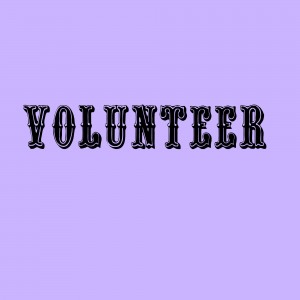 Ever since I was little I have volunteered in some capacity or another.  It started with Girl Scouts in elementary school all the way up to college where I volunteered at a soup kitchen, was a Big Sister with the Big Brother Big Sisters program and was a member of Alpha Phi Omega, a national service organization.   Since I've gotten married and had children, I have put volunteering on the back burner.  Both my children are actively involved in scouting, however, I don't have the time and energy to devote to being a leader.  The Weekend Chef and I volunteer and help out with their den/troop as much as we can though.  However, I know that there's more that I can do.  This summer, I reached out to a local homeless shelter and asked how I could be of service.  The director noted that they could use help at the Saturday food pantry so I immediately signed up.  For the past several Saturday mornings, I've been going to a local church that houses a choice food pantry.  I arrive at 8:30 AM and help package vegetables and shelve bread and dessert donations.  Once the pantry opens I walk patrons around assisting them choose and carry their food items.  By 11:30 AM the pantry closes and I help clean up.
This volunteer job is not "fun."  It's actually a lot of physical labor.  However, volunteering at a food pantry like this gives me a good dose of reality.  While I may think I'm having a bad day, I am able to see many people who have it a lot worse than I do.   Some of these patrons line up outside the pantry at 5 AM to make sure they get a "good spot" in line.   I doubt that anyone wants to "shop" at a food pantry.  However, if faced between paying your rent and buying food, I think housing takes priority.  After spending a couple of hours at the pantry, my problems don't seem so bad in comparison.
I also feel that it's important to be a role model for my children.  They need to see that volunteering and giving back to their community doesn't end when they become an adult.  Although it's taken me awhile to get back into giving back I am hoping to continue pursuing volunteer opportunities when I can.
There are many volunteer opportunities available in your community from building a house with Habitat for Humanity to being a sports coach for your child's team or volunteering at a local food pantry.  If you are thinking about volunteering, check out these Top 10 Reasons to Volunteer.   Every little bit helps!