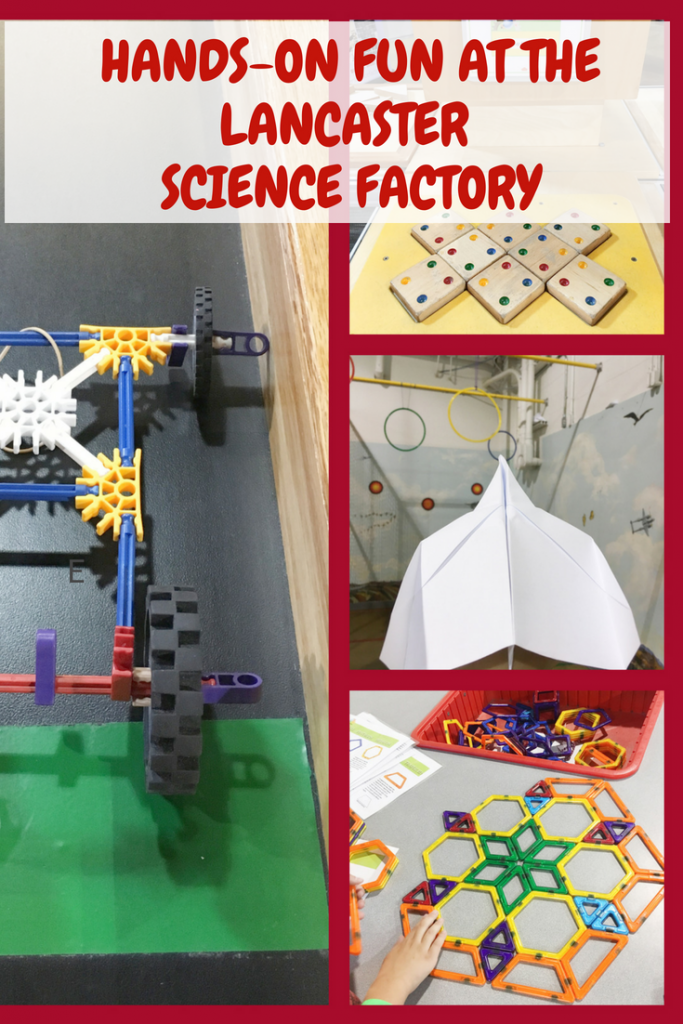 (Thank you to Discover Lancaster for hosting NY Foodie Family.  As usual, all opinions are our own.)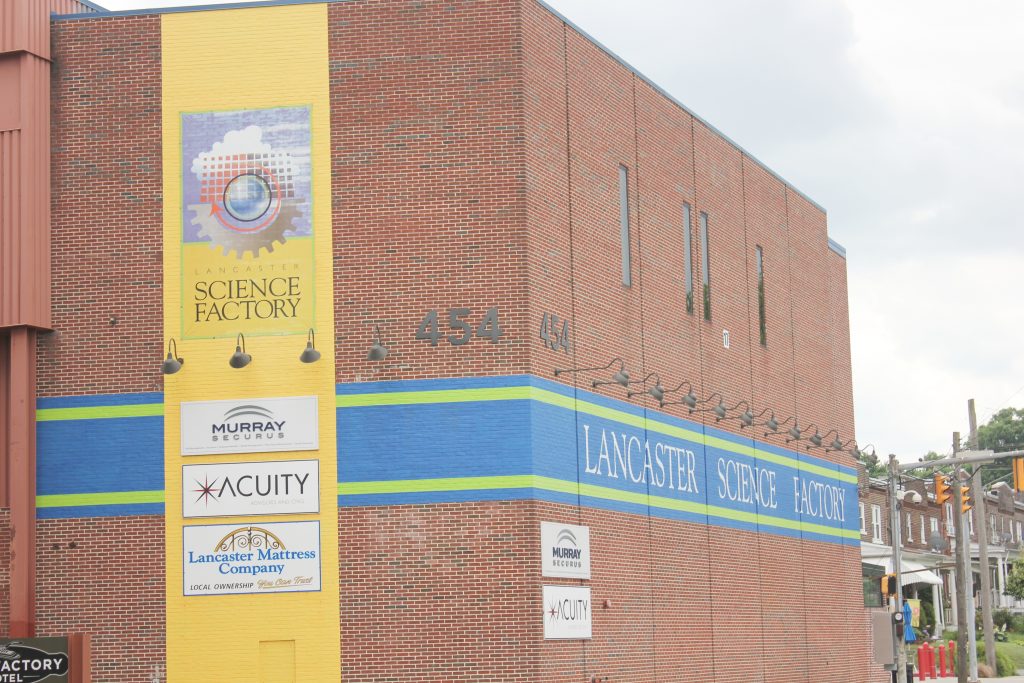 If you are looking for some indoor family fun in Lancaster, make a visit to the Lancaster Science Factory.  This hands-on science museum is geared towards children in 3rd through 8th grade.  However, children of all ages will have fun interacting with the exhibits.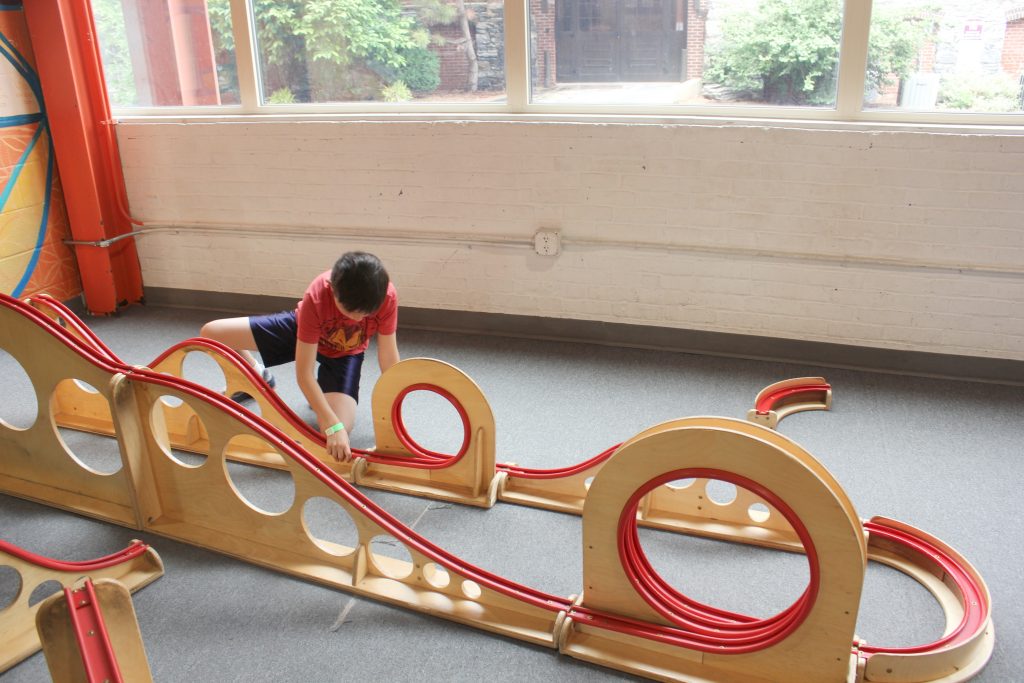 There are over 60 different exhibits that cover topics of electricity and magnetism, mechanics and motion, light and vision, fluid dynamics, puzzles and brain teasers, and more.  Kids are encouraged to build, touch and explore.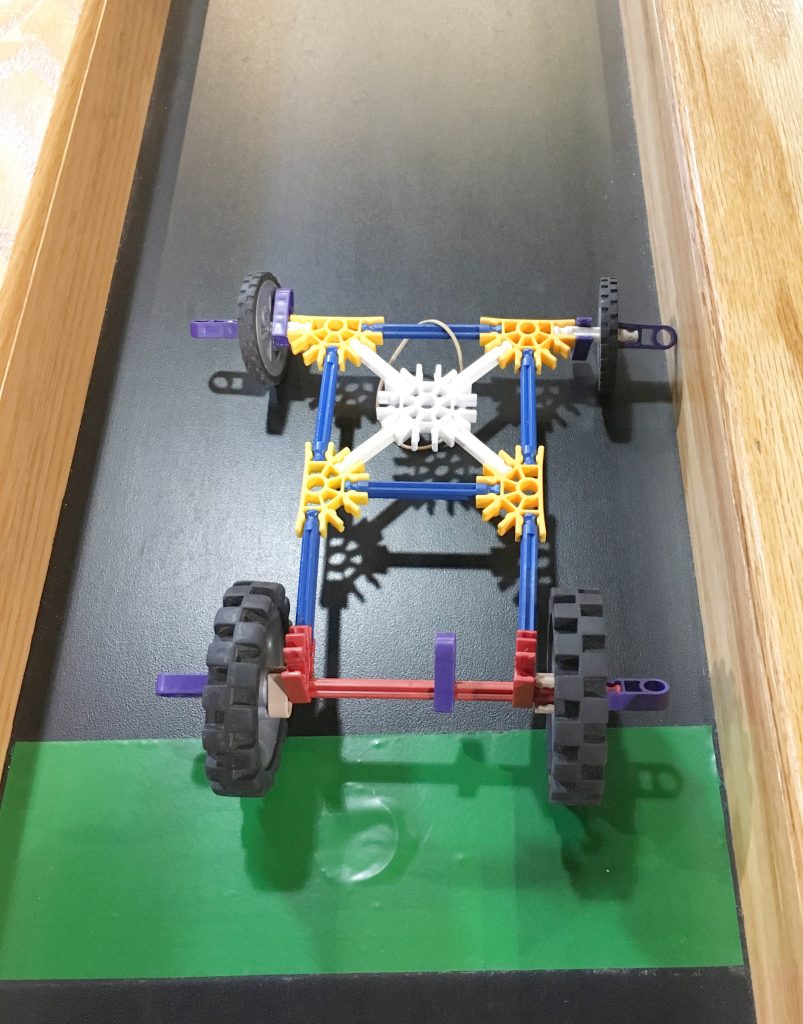 My husband and I even got in on the fun and made K'NEX Mini-Racers so we could race them against each other!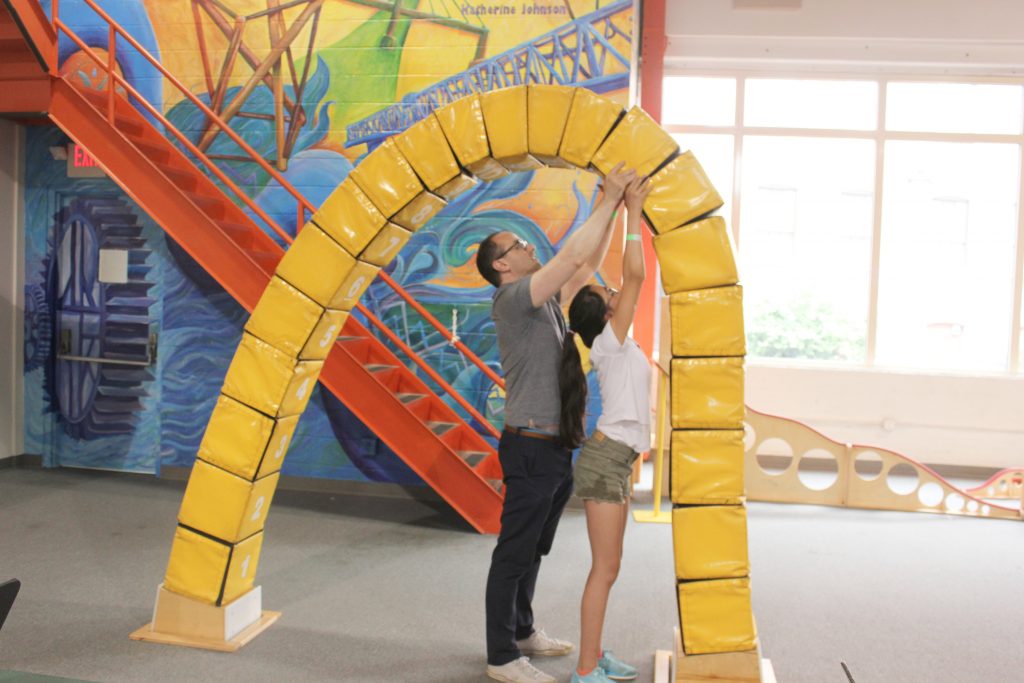 We tried our best to get the Giant Arch to stay but, even after several attempts, we were unsuccessful.  Only gravity and friction are preventing the foam arch pieces from falling on our heads. Which, of course, they all ended up doing in the end.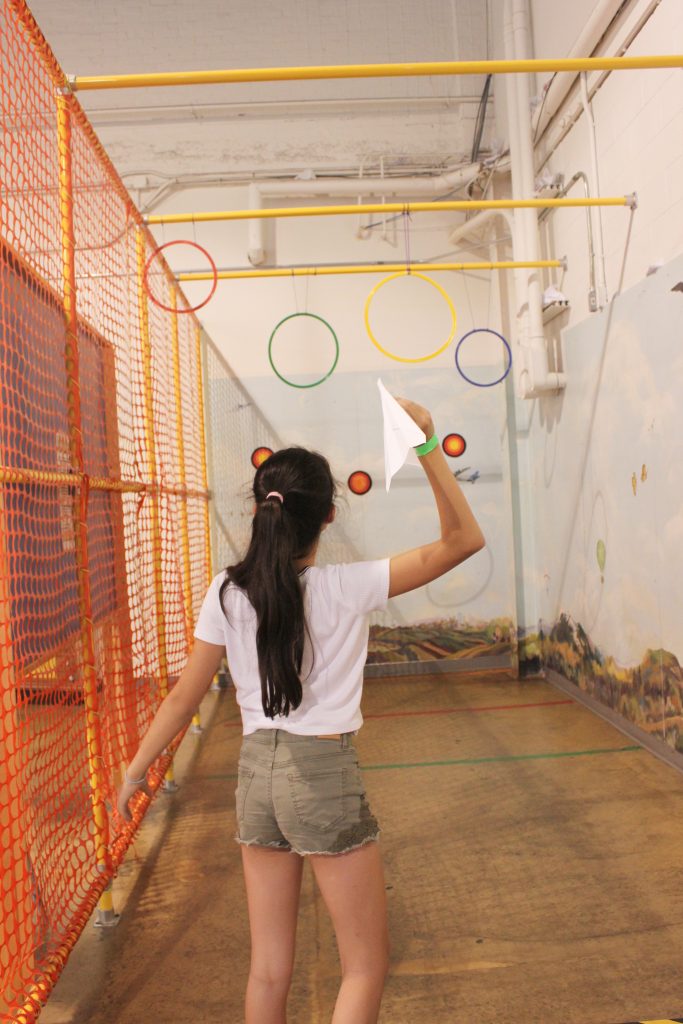 My ten and twelve-year-old kids enjoyed all of the exhibits.  We discovered that our daughter is an expert paper airplane maker at the Flight Deck exhibit.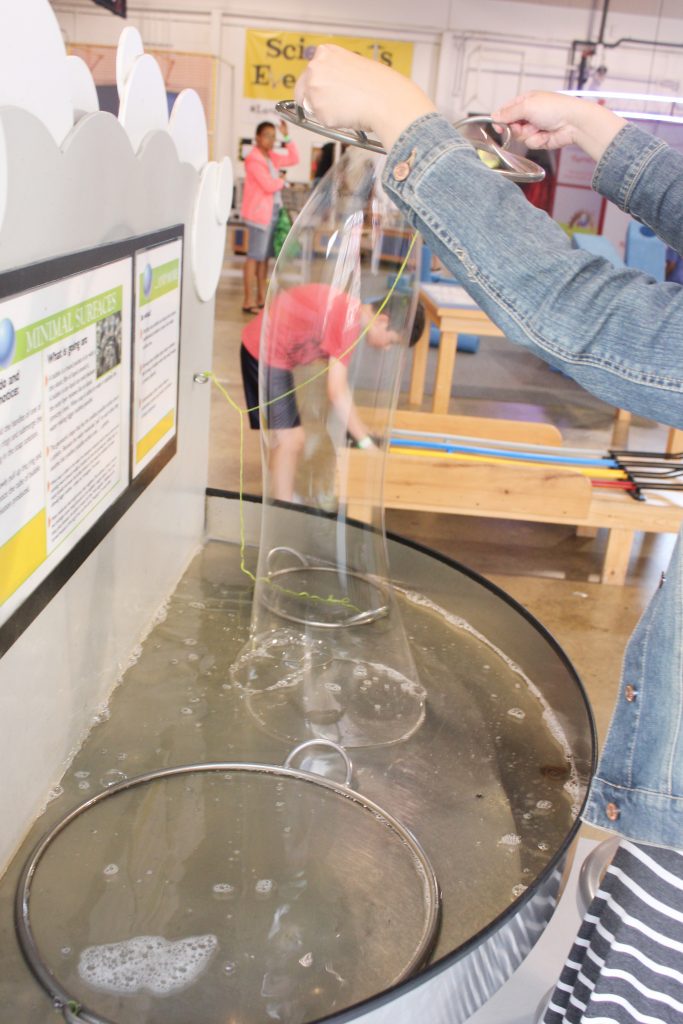 I had fun playing around at the Minimal Surfaces exhibit!  You're never too old for bubbles!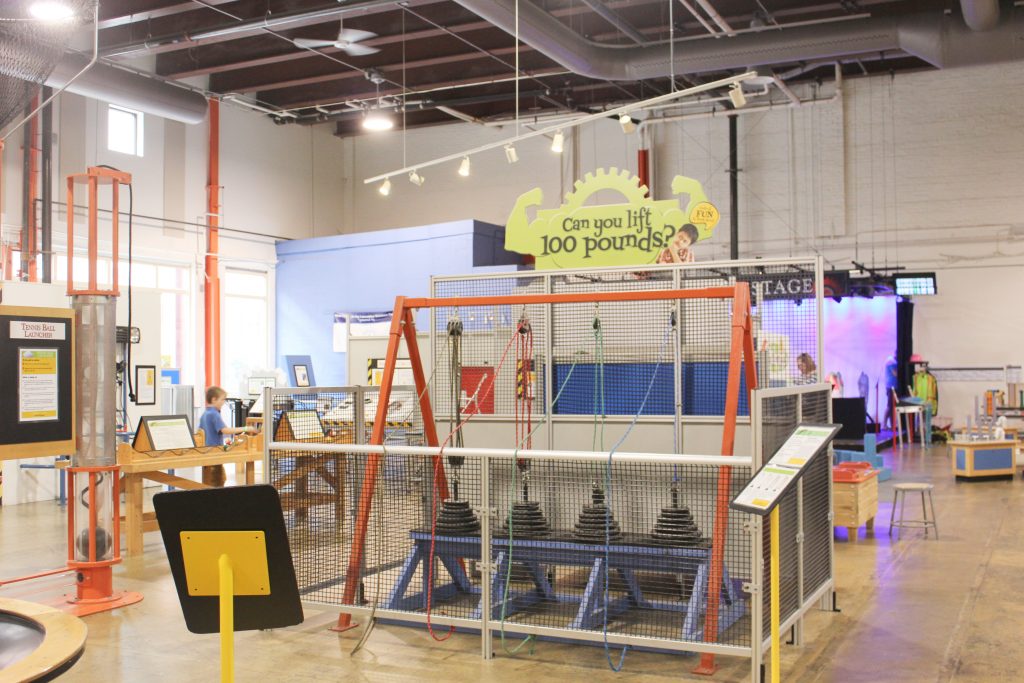 The museum is one level with an open floor plan.  I liked that each of us could be interacting with different exhibits, but we could see where everybody else was.
The museum isn't large and can be visited in about an hour.  Since we had the afternoon free, we spent about 2 1/2 hours visiting.  During this time we saw many different families come and go.  Our kids were so involved interacting with the exhibits that we hated to disturb them.
This museum is perfect when visiting Lancaster, when you want to cool off,  warm up or stay dry (depending on the weather when you visit!).  Kids will have so much fun "playing" and learning at the Lancaster Science Factory.
The Details:
Lancaster Science Factory
454 New Holland Avenue
Lancaster, Pennsylvania 17602
(717) 509-6363
Hours:  Monday – Saturday:  10 AM – 5 PM, Sundays 12 PM – 5 PM
Admission: $9.50/ages 3+, Free/2 and under
Parking:  Free parking is available in the lot across the street from the museum
Tips:
*There is no food available for purchase at the Science Factory and no eating or drinking are allowed in the museum.
*There is a small gift shop – The Science to Go Store.