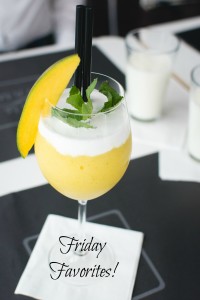 Happy Friday everyone!  I hope everyone had a great week.  This week was a pretty unexciting week for us.  Between work and the kids after-school activities we are busy with our routines.  Here are some of our favorites this past week:
1.  Stay-at-home day– Last weekend, most of the northeast got slammed with blizzard Jonas.  While, I'm not a fan of snow or the cold, I love that we had a mandatory, stay-at-home day.  It was such a nice, relaxing day!  The kids played outside in the snow for a bit, we watched the Minions movie (which ended up not being a fave) with popcorn and hot chocolate, and I got a lot of reading time in.
2.  Homeland – After hearing such good things about this show I borrowed Season 1 from the library.  I know we're five seasons behind, but the husband and I have been binge watching this show this past week.  If you like political thrillers, I'd recommend you give this show a try,  if you haven't already.  Unfortunately, it's not on Netflix and we don't have cable (it airs on Showtime).  So, we're left to borrowing the DVDs from the library.
3.  4th Grade Concert – Last night our daughter performed in her 4th grade concert.  This year, she started playing the alto saxophone in the band.  While she doesn't enjoy practicing, she's really good.  It was nice to see her get to play with the 4th grade band and sing with chorus.
4. Favorite bookmarked recipe – This Orange Beef Teriyaki Soup from Melanie Makes.  I will be planning next week's menu today and I'm thinking that I am going to try this soup.  It sounds tasty and perfect for a cold winter night.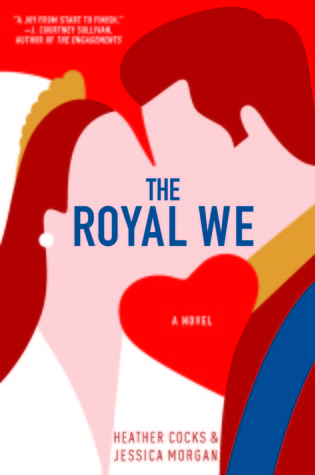 5.  Reading – I am almost half-way through the book The Royal We.  This book showed up a lot and got a lot of positive reviews on Steph and Jana's Show Us Your Books monthly link-ups.  I decided to finally give it a try.  I'm about half-way through now and while I don't know if I love it, so far it's a good chick-lit, light read.
ICYMI this week on the blog:
Monday I shared our weekly meal plan.
Tuesday I shared a review of children's Chinese New Year books.
Wednesday I wrote about our family's February minimalism challenge to get rid of clutter.
Thursday I posted Family Fun: Do A Puzzle in honor of International Puzzle Day, which is today.
Linking up with Tif @ Bright on a Budget, Amanda from Meet @ the Barre and Andrea @ Momfessionals.  Have a great weekend!