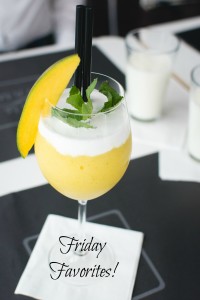 Happy Friday!  This week has seriously dragged and I am really looking forward to a three day weekend.  The kids are enjoying a 1/2 day of school today and they both will have friends over for playdates later.  It was  hard to come up with five favorites this week, when I could come up with several not favorites – including a recurring sty in my left eye that has prevented me from wearing my contacts and knowing that I will most likely be sick soon, since almost all the kids in the nursery school/daycares/homes that I work in had coughs and runny noses.  But, this weekend should be fun and includes monthly Supper Club hosted at our place, my son's basketball game, and our neighbor's 4th birthday party. Here are some of our favorites from this past week:
1.  Making a Murderer – I think I might be one of the last to watch this show. The Weekend Chef and I binge watched the series in a matter of days.  It's really hard what to believe after watching the show and then reading what's been printed in the media regarding the case.  Regardless, our justice system is flawed, as seen by this show and unfortunately, Brendan Dassey was on the receiving end of it.  I'm not sure about Avery……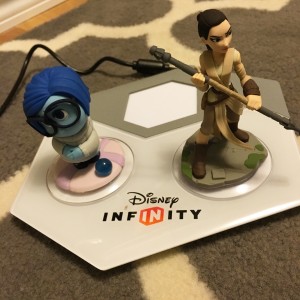 2.  Disney Infinity – The kids got an Xbox One from Santa and whenever they get any electronic time it is spent playing this game.  Despite the fact that they have four other games, this is the one that is constantly being played.
3.  Getting Together with Friends – This week I visited my neighbor and finally got to meet her new daughter.  She is three weeks old and I can't remember the last time I held a baby that small.  This week I also went out to dinner with a friend.  Two adult-only social gatherings in a week is so rare!
4.  Free Dinner out – When going out to eat, we rarely, if ever eat Chinese food, since we get take out often enough.  The Weekend Chef's aunt gave us a gift certificate to a local Chinese restaurant for Christmas, and we ended up going last weekend.  We were pleasantly surprised at the quality of the food…..much better than the takeout we usually get!  I got the Happy Family, the Weekend Chef got Salt & Pepper Shrimp and the kids shared Beef Chow Fun.  As usual though, we all ended up sharing.
5.  Heather Dubrow's World Podcast – I've been on a podcast kick lately, listening to them while I'm cleaning the house or driving to work.  One of my recent favorites has been Heather Dubrow's World.  When I had cable and watched The Real Housewives of Orange County, Heather was one of my favorites.  I love getting a peek at her world and each week she talks about a variety of topics including health and wellness, beauty and parenting.
ICYMI on the blog this week:
Monday I shared our weekly meal plan.
Tuesday I shared my December 2015 reads.
Wednesday I reviewed the December 2015 Nerd Block Jr. Girls subscription box.
Linking up with Tif @ Bright On a Budget, Amanda from Meet @ The Barre and Andrea @ Momfessionals. Have a great weekend!