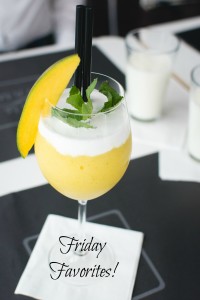 One week down in 2016!  We had a pretty quiet New Year's Eve playing lots of board games with the kids, who managed to make it to midnight.  Saturday, January 2nd, we took a trip down to New York City.  We got up early and spent almost the entire day down there.  It was filled with lots of fun and was a great way to end their holiday vacation.  Here are some of our favorites from the trip.  If you follow me on Instagram, you may have seen some of these pics already!
1. Finding Neverland – Our main purpose of the trip was to take the kids to their first Broadway musical.  We went to the TKTS booth in Times Square and were able to score tickets to Finding Neverland.  The kids, especially my daughter, loved it.  It was sooo good!  Matthew Morrison (from Glee) starred in it and was amazing.  After the show, we waited for the actors to leave the theater and my daughter got several autographs and even a few pics with some of the actors.  We were so close to Matthew Morrison, but were unable to get an autograph or photo with him.
2.  The tree in Rockefeller Center – It is tradition for us to go down and see the tree in Rockefeller Center.  I feel like this year we went pretty late.  It is still as spectacular as ever.   When I asked the kids if they wanted to see the window displays in the stores, my son especially was like, "Christmas is over!"  I kind of understood his sentiment and we ended up skipping that this year.
3.  Nintendo Store – Right near Rockefeller Center is the Nintendo Store.  We made a stop there last year and of course, our son wouldn't let us leave without making a stop again.  The store was surprisingly not that crowded this time and the kids got to play for a bit on these Wii U consoles that they had throughout the store.
4.  m&m Store – Right near the TKTS booth in Times Square is the m&m store.  We did a quick walk-through of the store admiring all of the m&m merchandise and the m&m figures, like the Elvis, pictured above.  If there is anything that you would want with the m&m logo on it, you will find it here. You can even get personalized m&ms with a picture or words!
5.  Lenwich – We were on a timeline, as we had a 2 PM show to see, so we were looking for a quick lunch.  We found a Korean restaurant right in Rockefeller Center, but on the weekends, they only had the formal dining room open. didn't have the time, nor did we want to spent the money, on a lunch like that.  We opted to get sandwiches at Lenwich, a chain of NYC-based sandwich shops.  I opted for the "Bello Melt" – Portobello mushroom, crispy onion, fresh mozzarella, basil and roasted peppers with arugula and honey balsamic in a wrap.  Yes, it was really good!  The kids and the Weekend chef split the "Lenwich," hot pastrami, corned beef, swiss, cole slaw and Russian dressing on rye and the "Joes," turkey, roast beef, swiss, lettuce, tomato, onion and horseradish.
ICYMI here's what was on the blog this week:
Monday – our weekly meal plan
Tuesday –one little word for the year
Wednesday – our Currently January 2016
Thursday – our trip to the NYBG Holiday Train Show
I'm linking up with Tif from Bright on a Budget, Andrea from Momfessionals and Amanda from Meet @ The Barre.  Have a great weekend!