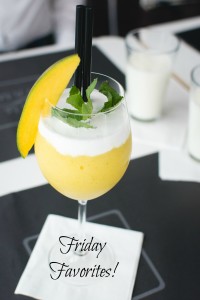 Happy Friday!  This felt like one of the busiest weeks ever.  Add in several schedule changes for the kids and a last minute meeting and my organized, structured self was not happy!  Oh, and who doesn't like to start off their day with their front door latch breaking and getting locked out of their house after putting the kids on the bus?!  Yeah, that was me Wednesday morning.  Luckily, the Weekend Chef was able to call a locksmith and I didn't have to be at work until 1 PM.  Nothing like helping the locksmith break into your own house!  Fun times, people, fun times!  But, it's Friday and everything's better on Friday.  It looks like this weekend will have some relaxing time (after getting a new door latch) – score!  Here are some favorites from this past week: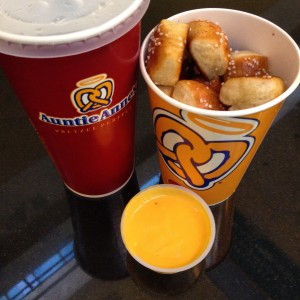 1. Last weekend the Weekend Chef and my son went to a Cub Scout event and then camped outside overnight.  Yes, last weekend, when it was like 30 something degrees here in New York.  While they were roughing it in the cold, my daughter and I spent the afternoon shopping at the mall.  After perusing Claire's and Justice and actually making purchases at Gap and Gap Kids, she of course requested a pretzel and lemonade snack at Auntie Anne's.  Later that night we ordered dinner at Panera Bread and brought it home and watched episodes of Girl Meets World.  We had a great Mom-Daughter Day.
2.  Favorite bookmarked recipe of the week:  This Skillet Sausage, Egg, and Cheese Grits Breakfast Bake from Peas & Crayons.   I'm not Southern, but sometimes think I was in another life.  I love Southern food!  Grits, collard greens, biscuits and gravy…..yum!
3.  Reading:  Why Not Me? by Mindy Kaling.  I may have to read her first book Is Everyone Hanging Out With Me? again, because my goodreads rating says I only gave it 2 stars!  I am loving Why Not Me?  I am a fan of The Mindy Project and as I'm reading this book, I am imaging Mindy's voice reading it.  Funny and entertaining, I should have this book finished this weekend.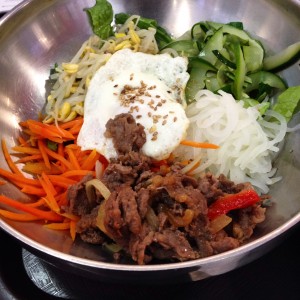 4.  Cold Bibimbap from HMart – My new job is right near a Trader Joe's and an HMart (a very large Asian supermarket that has a food court as well).  I am in trouble!  Or as the Weekend Chef notes, "there goes your paycheck!"  The other day I went to HMart and got their cold bibimbap for lunch.  Bibimbap is a traditional Korean dish meaning "mixed rice."  As seen above the dish includes vegetables, a fried egg, usually meat and rice served with a chili pepper paste over rice.  You mix it all together and it's delicious!  Normally, it's served hot in a stone bowl (which is how I prefer it).  However, HMart only serves a cold variation.  Either way, this was a super tasty lunch!
5.  The Mets – I grew up as a Yankees fan.  But, thanks to my brother-in-law, the past couple of years our family has had the pleasure of an annual trip to Citi Field to watch the Mets play, all from the comfort of a suite.  Regardless, the Mets have just won their first pennant since 2000 and will be playing in the World Series. To say that New York fans are a bit excited is an understatement!  Unfortunately, we don't have cable television, so we will have to figure out a way to watch some of the World Series.
ICYMI, here's what was on the blog this week:
Our weekly meal plan
Tuesday link-up that I'm guest hosting this month (and it's not too late to add your post!)
The Weekend Chef's book review of Why We Get Fat
Linking up with Tif @ Bright on a Budget, Amanda from Meet @ The Barre and Andrea @ Momfessionals.  Have a great weekend!