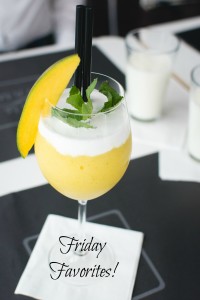 Summer is officially here and this week has gone by so quickly!  Today is the first day of the kids' summer vacation.  So we are sleeping in this morning! Here are some of our favorites from this week:
1.  The last day of school!   The last day of school for the kids was yesterday.  They had a 10:15 dismissal…..but school doesn't start until 9:05!  Needless to say, my son ended up staying home for the one hour of school.  My daughter was taking the bus to a friend's end-of-year pool party so she went in.  She was so sad that school was ending!  We take a picture on the first and last day of school every year.  This year, I ended up having the kids make their own signs for the pictures!
2.  Our  garden boxes –  The Weekend Chef wrote a post about how he made our garden boxes.   It's been several weeks later and I'm so happy at the results so far!  The plants are doing great.  There is minimal care needed to get results like this, which is my kind of gardening!
3.  Favorite bookmarked recipe of the week – These Cappuccino Eclairs from blog Baked by an Introvert.  I really like eclairs but have never made them.  This recipe is making me rethink that.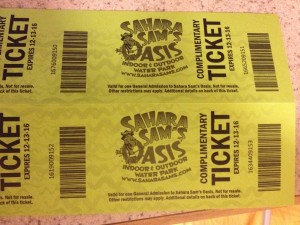 4.  Winner, Winner!  – A couple of weeks ago I found out that I had won a 4 pack of tickets to Sahara Sams, an indoor water park in New Jersey, from a giveaway that Pamela from blog  A Little Glitter hosted.  The tickets finally came in the mail this week! They are good until next December, so I think we're going to hold on to these and visit during the winter when it will be a nice treat for the kids!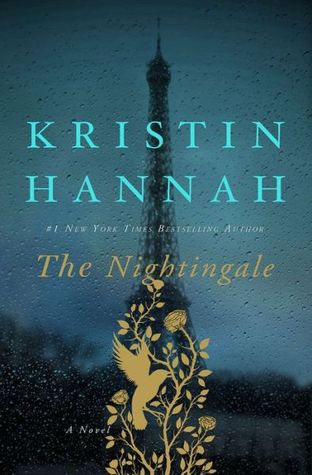 5. Currently reading The Nightingale by Kristin Hannah.  I've read most of her other books and she's a favorite author.  This is the first historical fiction book that I've read of hers and so far so good.  This story takes place during WWII and although I just read All The Light We Cannot See by Alan Derr, this book reads much differently.   You can read the Goodreads synopsis here.   If you are not in the mood for historical fiction and are looking for something a bit more suspenseful I recently read The Kind Worth Killing by Peter Swanson at the recommendation of Megan from MeginTime and You by Caroline Kepnes at the recommendation of Jillian from Just Life: Take Two.  I rated them both 3 stars but they are both suspenseful, page-turners with characters that are a little bit psycho if I do say so myself. They are actually kind of similar in that respect so they may be worth checking out if you're looking for something new to read!
Hope everyone has a great weekend!
Linking up with Amanda from Meet @ The Barre, Andrea @ Momfessionals, Tif @ Bright on a Budget and Jennie from The Diary of a Real Housewife.