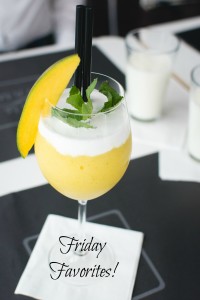 Another crazy week has come to an end!  Welcome weekend!  Tonight we have my daughter's end-of-year girl scout potluck picnic.  Tomorrow my son has his last soccer game and trophy celebration as well as a cub scout hike.  Not sure yet how we'll be celebrating Father's Day on Sunday, but the kids have lots of home-made goodies from school for their daddy.  Here are some of my favorites from the past week: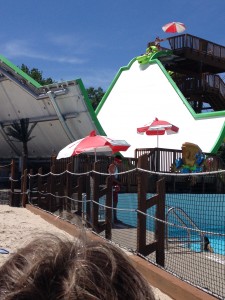 1.  Last Saturday I spent the day at a local waterpark with my daughter and her girl scout troop.  As soon as we got there, my daughter went on this slide with one of her friends.  I was so nervous for her!  She's a brave one!  The weather was beautiful and we had a great day.
2.  New episodes of Scandal are on Netflix!  Since we cut cable, I was planning on watching this show online.  But I ended up trying to watch the first episode a little too late and by the time I went to watch, the first episode of season 4 was no longer available.  I ended up waiting until now, since I didn't want to start with episode 2, and now I get to binge watch the whole season!
3.  And of course I can't forget about the new episodes of Orange Is The New Black.  I think I'll be spending some quality time this weekend watching some Netflix!
4.  Favorite bookmarked recipe of the week:  This Grilled Apricot, Corn and Arugula Salad with Pistachios from blog How Sweet It Is.   This looks like a really tasty, summer salad!
5.  Currently reading The Art of Baking Blind by Sarah Vaughan.  I'm a little over half-way through and it's looking like this is going to be a 3 out of 5 star book.  I love fiction books that have a food or cooking related theme.  This is Vaughan's first novel and is about five contestants in a baking competition.  Hoping to finish this one over the weekend.
Hope everyone has a great weekend!  Linking up with Tif @ Bright on a Budget, Andrea @ Momfessionals, Amanda at Meet @ The Barre and Jennie @ The Diary of a Real Housewife.