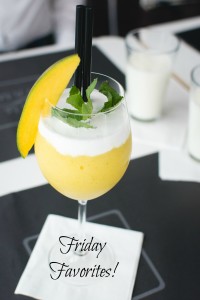 Phew!  We survived another long week of cold, snow and another snow day!  We're not sure of the last time our kids attended school on a Monday and we're kind of sick of all this snow!  On to our favorites of the week!
1.  Kettle Brand Buffalo Bleu Crinkle Cut Potato Chips – We had picked these up at the grocery store intending them to be for the adults.  Of course once we opened them the kids had to try them (since they take after their mother and can't pass up a potato chip!).  Who would have guessed that they would love them?!  These chips are thick and crunchy.  The buffalo flavor was noticeable more than a bleu cheese flavor.  They were obviously not too hot for the kids.  Needless to say, these chips didn't last long!
2.  Favorite Bookmarked Recipe – This week I didn't bookmark that many recipes, but I am most looking forward to making this Thai Yellow Curry with Beef and Potatoes from Pinch of Yum.  I love Thai food and don't make it that much.  Beef and potatoes sound like the perfect comfort food combo right about now!
3.  Emile Henry Pizza Stone – My brother first got us this Emile Henry pizza stone two Christmases ago.  We were in need of another pizza stone since at the time we only had one hand-me down pizza stone.  Since we make homemade pizza often and we always make two pizzas at a time, we wanted a second stone to speed up dinner preparation.  My brother got us this stone and we fell in love!  This past Christmas we asked him to get us another one and got rid of the hand-me down.  The pizza stone, like all Emile Henry products, is made in France.  It is made to withstand extremely high temperatures and gives pizza a nice crispy crust.  These retail for approximately $50.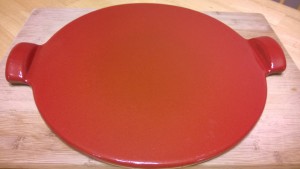 4.  Johnny Appleseed Hard Apple Cider – I am not a big drinker, but when I do want a drink, my beverage of choice is a hard cider.  Back in the good 'ole college days, the only cider I was lucky to find was Woodchuck cider.  Now, there's a ton of ciders on the market.  My recent go-to was Angry Orchard ciders.  They are great and I highly recommend.  However, with all the new ciders on the market, I feel the need to try out different ones.  Johnny Appleseed Hard Apple Cider is produced by Anheuser Busch, right here in the state of New York (Baldwinsville, to be more specific!).  I found this cider to be comparable to Angry Orchard ciders.  It is sweet but I prefer sweet over dry and has a 5.5% alcohol level compared to the Angry Orchard 5%.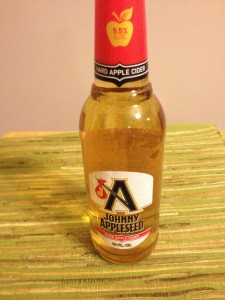 5. Chobani Kids Greek Yogurt Sticks – Our kids LOVE yogurt.  In trying to eat healthier, I was happy to find these Greek yogurt sticks.  We like that they have no artificial flavors or sweeteners, are non-GMO and contain no preservatives.  The kids like them, which I wasn't sure they would, since Greek yogurt has a distinct tang.  They are a great on-the-go snack or lunchbox addition!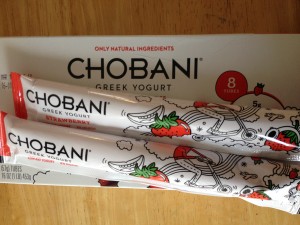 Linking up with Andrea at Momfessionals Tif at Bright on a Budget Amanda at Meet at the Barre and Michael at Rattlebridge Farm.