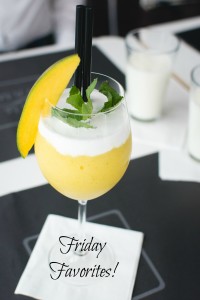 It has been HOT here in New York this week!  Like, disgusting, humid almost 90 degree hot.  And summer hasn't officially started yet…..Well, enough complaining.  Hopefully tomorrow will not be raining, as is predicted, since I am supposed to be going with my daughter and her Girl Scout troop to a water park and the Weekend Chef and my son are visiting the Intrepid with his Cub Scout troop.  We will be celebrating my dad's birthday on Sunday.  So we have a busy weekend lined up!  Let's get on to this week's favorites.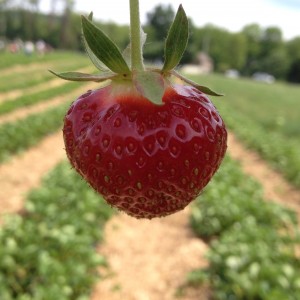 1.  Strawberry Picking – If you follow us on Instagram, you saw that last weekend we took the kids strawberry picking.  This was our first time and it won't be our last.  We have now been spoiled with the ripest, sweetest berries we've ever eaten.  Unfortunately, after picking, the berries only last about 3 days.  So, I have a bunch of strawberry recipes bookmarked to make but we ended up eating all of the berries we picked.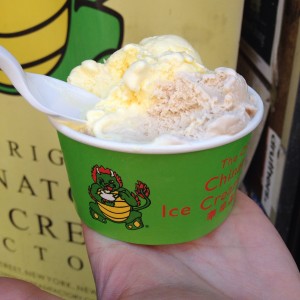 2.  China Town in New York City – Sunday we took the kids down to New York City and did our own eating tour of China Town.  We had some really amazing eats ending with this cup of Pineapple and Maple Bacon ice cream from the Chinatown Ice Cream Factory.
3. Favorite Bookmarked Recipe of the week:  These Grilled Coconut and Pineapple Sweet Chili Shrimp Tacos from blog Closet Cooking.  I have made several recipes from Closet Cooking and they've all been great.  These tacos look awesome!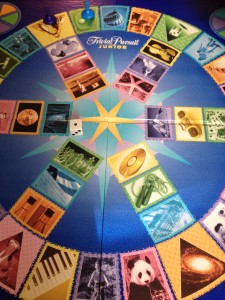 4. Trivia Pursuit Junior – My kids have been really into playing games (and having me play with them) and this has been the recent game of choice.  They don't like that I can answer all the questions (I would hope I'd be able to answer them!) so now they ask me cards from a Disney Trivia Pursuit game that we have that are ridiculously hard…and this way they end up winning!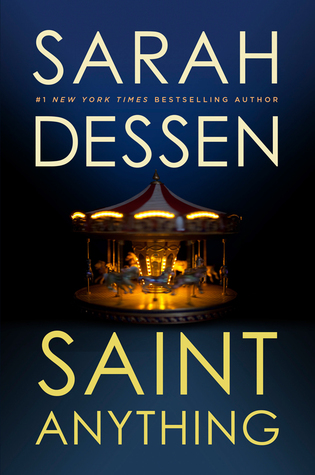 5. Favorite book:  This week I finished Saint Anything by Sarah Dessen.  It's been awhile since I've read any of her stuff, but I'm glad I picked this one up from the library.  She has written several other Young Adult fiction books, and captures the teenage experience so well.  I recommend this book, which was just released last month.
Hope you all have a great weekend!  Linking up with Andrea @ Momfessionals, Tif @ Bright On a Budget, Jenni from The Diary of a Real Housewife and Amanda from Meet @ The Barre.