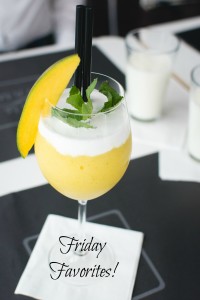 Last weekend was a busy weekend.  Between Passover and Easter, we hard-boiled so many eggs!  We had a great Passover Seder with the Weekend Chef's family.  Our son will be reading the Four Questions indefinitely, as he's the youngest!  We celebrated Easter and our daughter's soon-to-be 9th birthday with both sides of the family on Sunday.  The Weekend Chef did an amazing job of planning the menu and cooking most of the dinner on his own.  The ham was delicious and he got so many compliments.  Recipes will be coming soon!  This weekend is crazy as well, with my son attending two birthday parties,  our family having dinner at The Melting Pot to celebrate my daughter's birthday and the Father-Daughter Girl Scout Dance!
Here are some of this week's favorites:
1. This: 
2.  Favorite bookmarked recipe of the week:  This Mango Margarita Chicken from blog I Wash You Dry.  This screams "summer!" to me.  With warmer weather arriving soon, I can't wait to make this!
3.  Kids' Favorite:  Inspector Gadget on Netflix.  The Weekend Chef and I watched this show as kids!  It's interesting to see how they've revamped the show.  The kids are LOVING it!
4.  Winner! Winner!:  I found out yesterday that I was the winner of a Saratoga Olive Oil Gift Basket from a giveaway run on the blog Jodie Fitz!  It's always nice to win something, since it happens so rarely and I'm looking forward to cooking with them!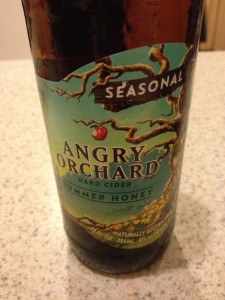 5.   We found the new, seasonal Angry Orchard cider, Summer Honey!  It came in the 12 pack variety box that we bought.  It was good….but in our opinion didn't taste distinctively different than the original cider.  Honestly, we love 'em all!
Hope you have a great weekend!
Linking up with Tif @ Bright on a Budget, Amanda at Meet @ the Barre, Jennie @ The Diary of a Real Housewife and Andrea @ Momfessionals.