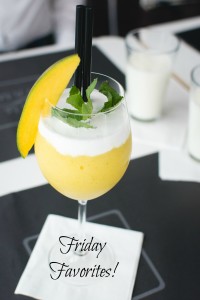 We have started a weekly feature showcasing some of our favorite food related favorites of the week!
1. halos – The kids have been tired of eating apples.  During our weekly shopping trip, our daughter saw these halos and requested we buy them.  Not on sale, but a 3lb. bag for $5.99 plus a coupon from the Sunday circular and we did it.  We've had clementines before, but we don't remember if we've had halos.  These clementines were amazing!  Super easy to peel and so sweet.  The Mr. was eating these two at a time…..and they didn't last the week!  We are hoping we can expect the same great taste and quality in future halos purchases and are looking forward to buying some more next week!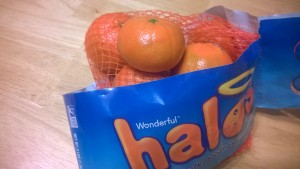 2. Himalayan Pink Salt – The Mr. bought The Mrs. a bag of coarse Himalayan pink salt for her Christmas stocking this year. There is ongoing suspicion that he really wanted it for himself. Pink salt is not an everyday salt, as we use kosher style salt for daily use. This would be great for the tops of salted caramels and other special duties.  There are alleged benefits of pink salt including 84 minerals, minimal processing, and the balancing of the body's pH. We don't know if science supports any real benefit, but we like the color and perceived fanciness of using it.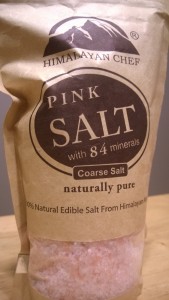 3. Fage Fruyo Yogurt:  Blackberry Lime -Full fat, blackberry lime greek yogurt.  The Mrs. isn't a huge fan of greek yogurt, but she absolutely LOVED this yogurt!  These were an in-store special at Shoprite for only 57 cents.  So sorry we only bought two!
4. Favorite Bookmarked Recipe of the Week:  Closet Cooking's Korean Bulgogi and Kimchi Nachos.  The kids will not eat these with the kimchi, but I feel like the kimchi needs to stay in the recipe……we shall see…….
5. Better Than Bouillon Vegetable Broth Starter –  The Mr. saw this on the shelf at the supermarket when shopping for bullion. We had recently been using powdered chicken bullion which you use by the teaspoon full instead of the standard cube. It's much faster to use than waiting for the cube to melt in hot water. He figured liquid bullion would be even easier. The jar of "Better Than Bullion" Vegetable Base makes 9.5 quarts (roughly 38 8 oz. cans) of broth. The thick liquid is easy to use, is USDA Organic and Certified Vegan. It retails for about $5.99.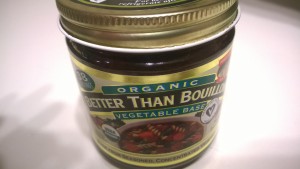 What's one of your favorite food items from this week?
Have a great weekend and we'll see you here Monday!  Linking up with Andrea at Momfessionals, Tif at Bright on a Budget and Michael at Rattlebridge Farm.